The Crystal Coast is famous for its seafood, but we're not just talking shrimp, crab and fresh fish. Kyle Frey and Phillip Lannon of Crystal Coast Oysters take us on a deep dive into the world of oysters! The duo is making waves across the United States and in local restaurants with their delicious oysters that are available year-round, thanks to the development of aquaculture.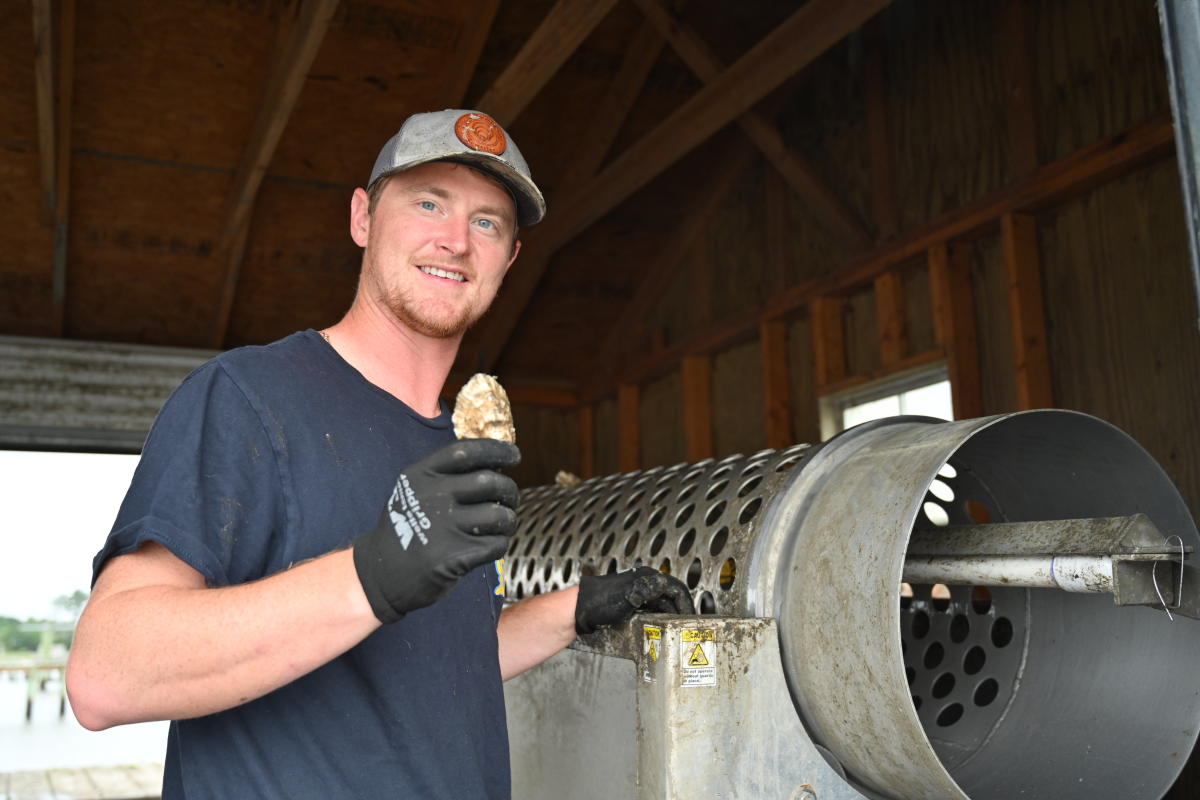 Kyle Frey quit school and his job in Cary, North Carolina in 2017 to become an oyster farmer. He says the more information he learned about oysters, the more he fell in love with the job and the industry, which sparked a new passion. He moved to the Crystal Coast and started Crystal Coast Oysters, a year later his friend, and now business partner, Phillip Lannan joined him.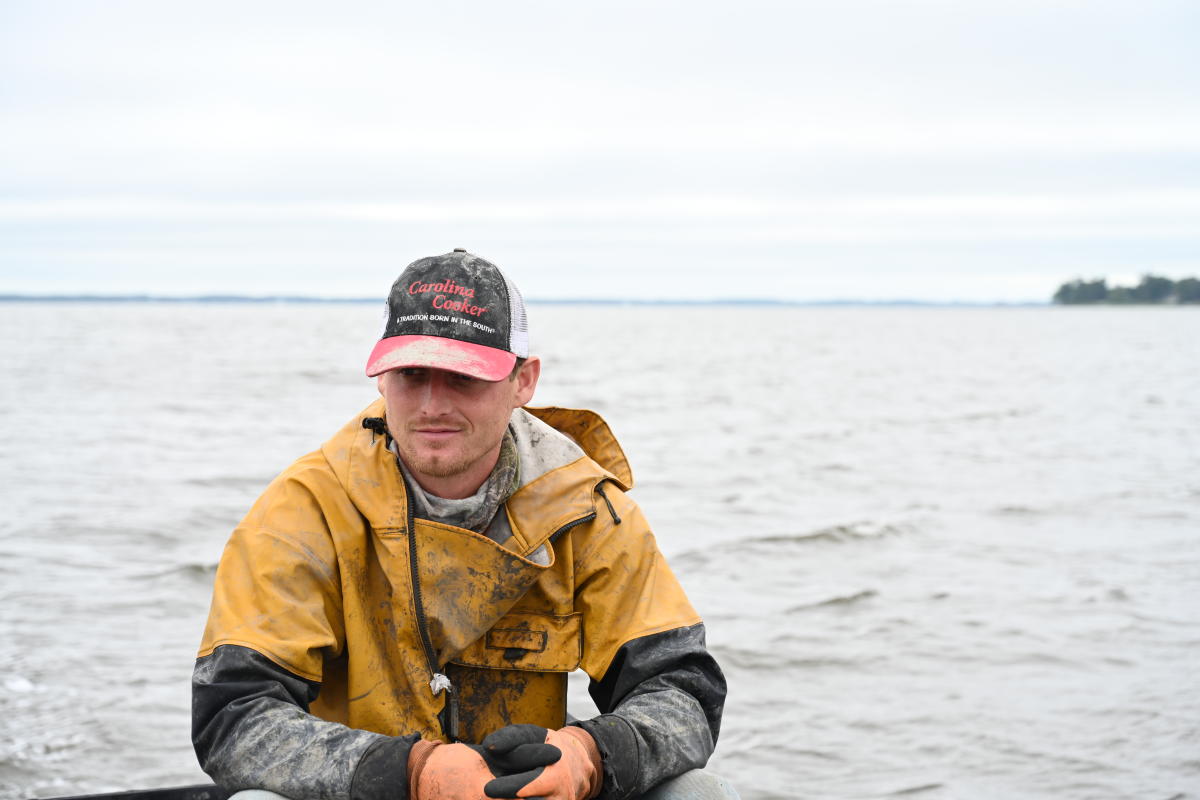 This year, Kyle and Phillip hope to bring more than a million oysters to market. Their oyster farm lease is on the Newport River, an area historically known for its wild oyster population, dating back to the Native Americans who used the area to harvest their own. Kyle explains that the river has great algae, a good food supply and provides a perfect mixture of fresh and saltwater. That environment creates a unique flavor that attracts interest from all over the country around their brand of oysters called Fat Bellies. Crystal Coast Oysters can be found in restaurants in Los Angeles, Miami, Charleston, Georgia, throughout North Carolina and of course, right here on the Crystal Coast at Catch 109 and Prime Bistro, both in Morehead City.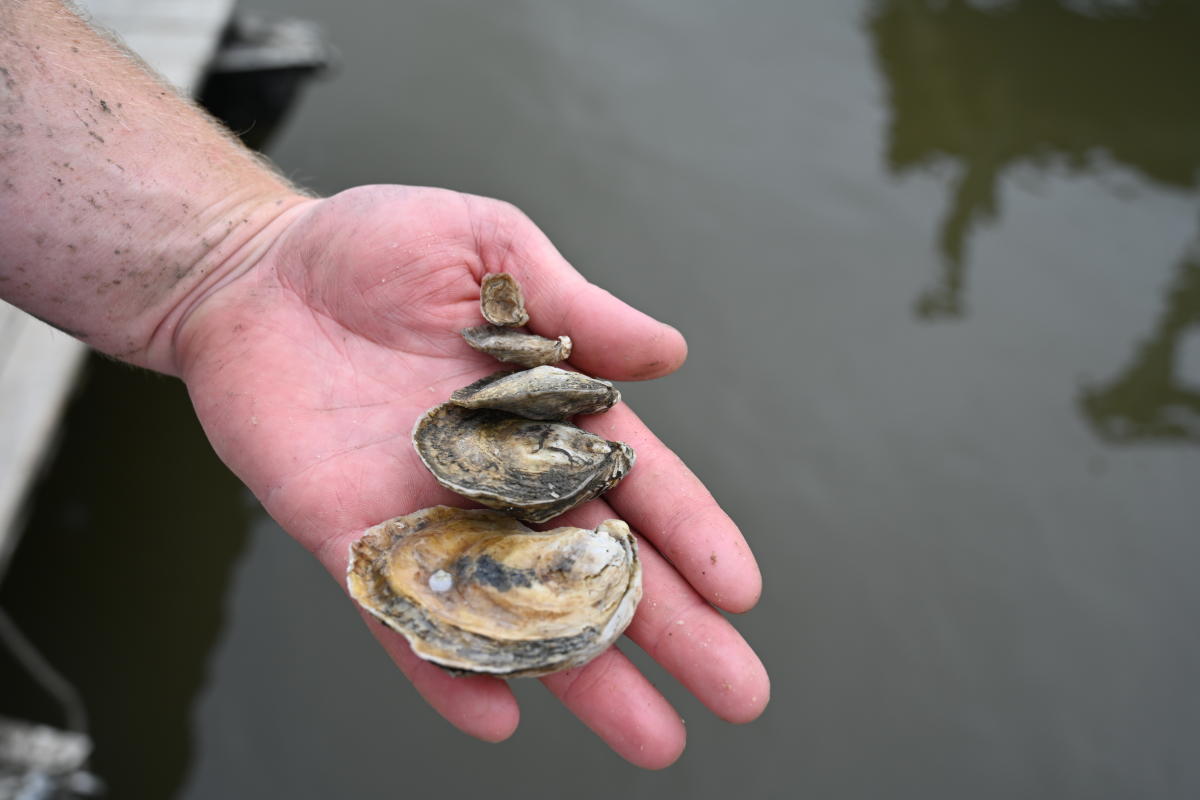 Kyle and Phillip gave us an up-close look at their farm and the process it takes to be successful in going from farm to table. They buy their oysters as seeds, and it takes 13-15 months for them to grow big enough to harvest. Throughout that growth period, Kyle and Phillip take trips back and forth from the farm to a machine that tumbles, sorts and washes the oysters.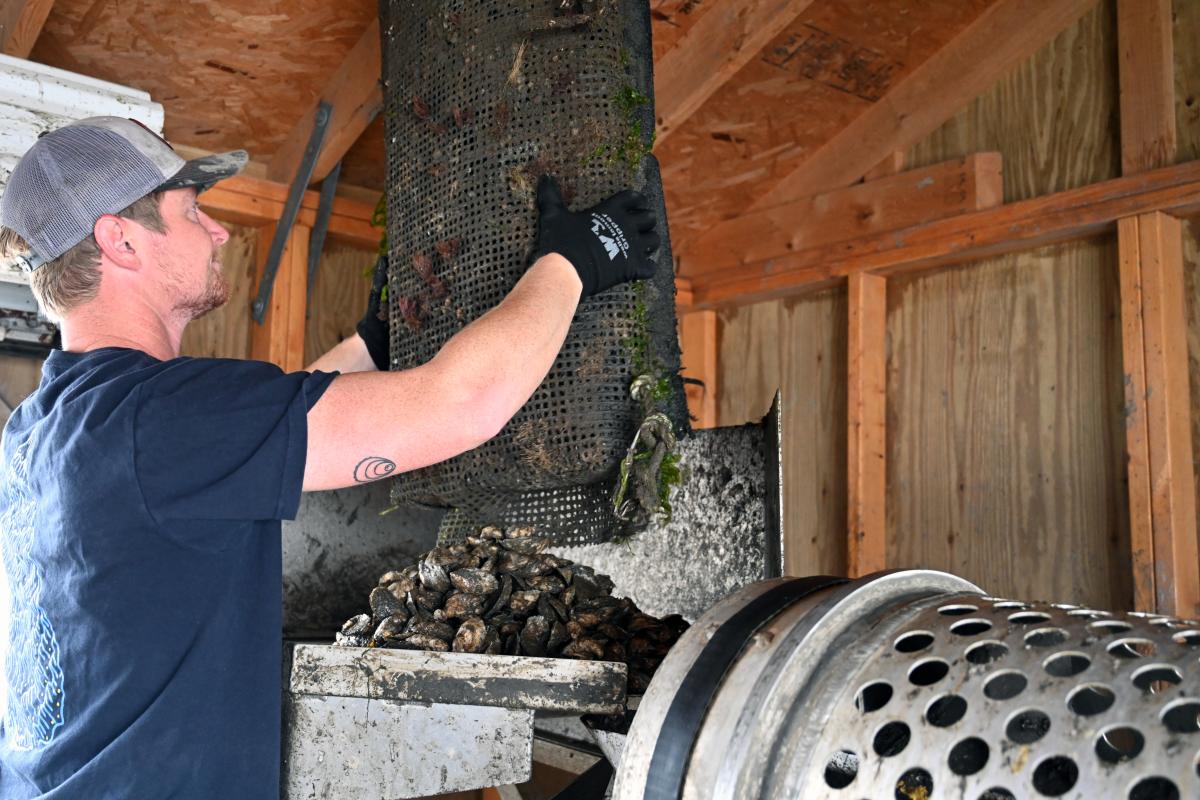 Depending on the size, they'll place the oysters into bottom cages or larger aperture hole bags and place them back into the Newport River until they are ready to harvest.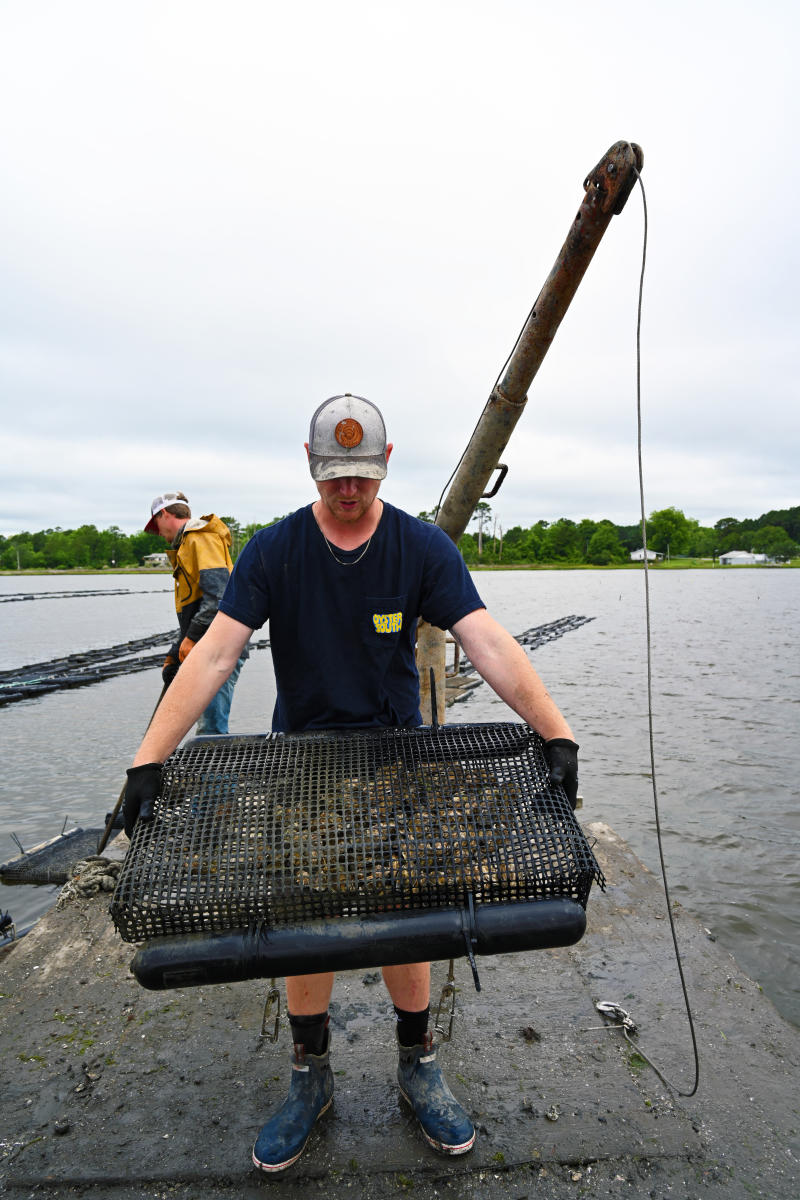 With oyster farming, there is no longer a need to harvest and eat oysters in the months that end in "r" as the saying goes. The aquaculture process bypasses the spawning cycle that happens in the summer months. Kyle and Phillip's oysters are triploids, which means they do not reproduce but still feed selectively the same way native wild oysters do. The science of aquaculture combined with strict regulations on refrigeration lets people experience oysters year round whether they like them raw or steamed.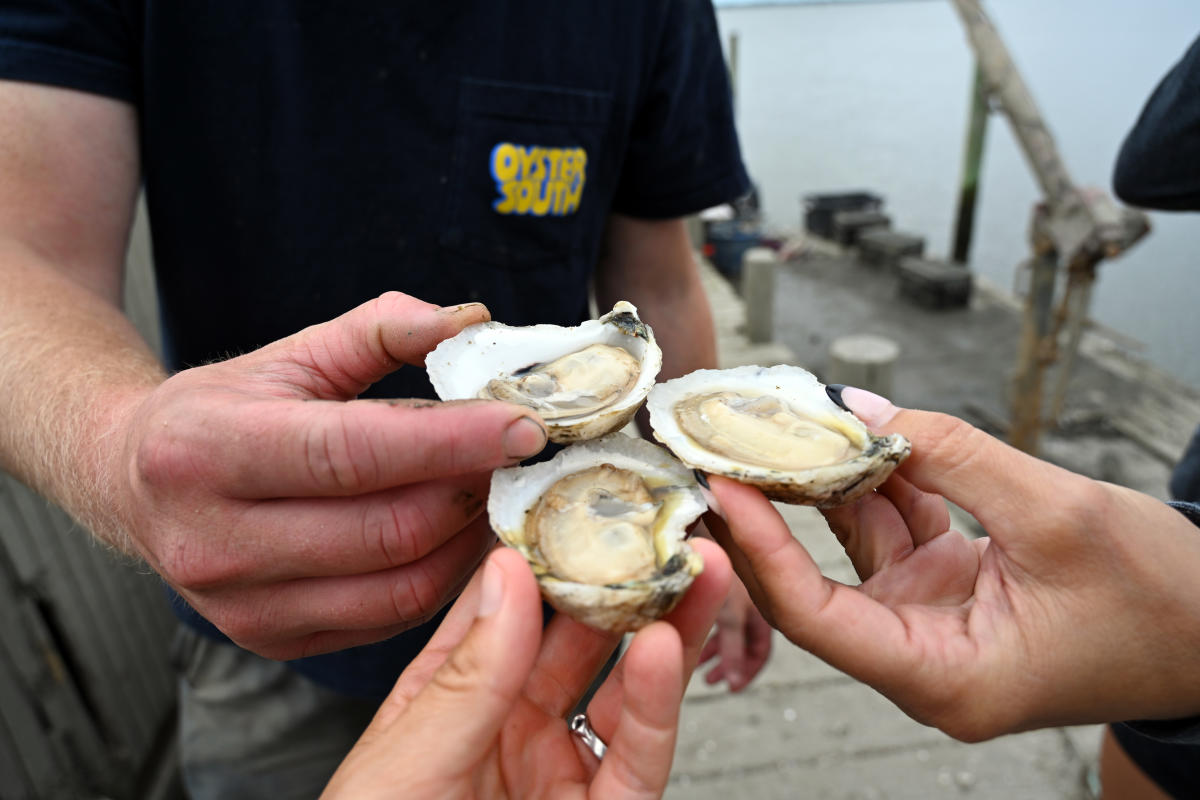 In addition to local and national restaurants, Crystal Coast Oysters can be delivered overnight right to your door or can be picked up at Kyle's farm. To find out how to get your hands on some Fat Bellies check out their website at crystalcoastoysters.co. To see Kyle and Phillip in action, check out our YouTube video on Crystal Coast Oysters.