One Night On The Coast
On overnight trips, it's easy to pack in plenty of what the crystal coast does best: a blend of beach time, play time and down time.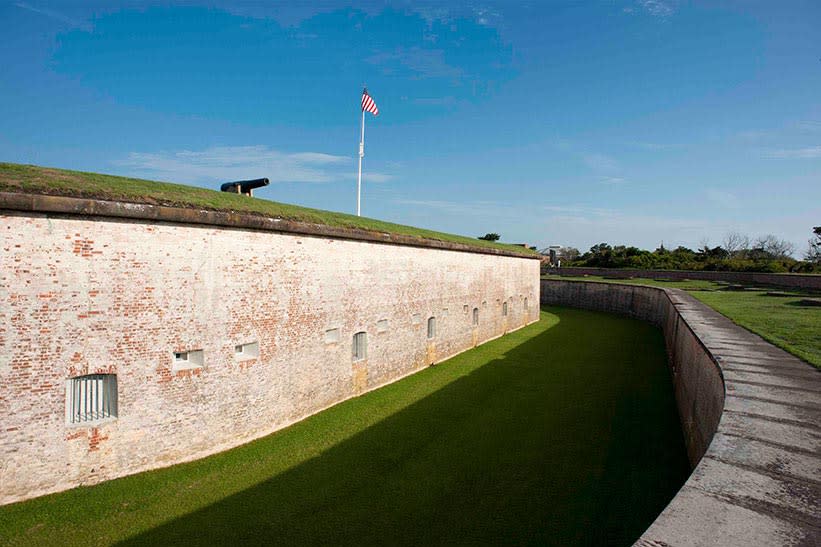 FORT MACON STATE PARK
Plan to arrive before check-in at your hotel and head straight to Fort Macon State Park at the east end of Atlantic Beach. Fort Macon's nature trails and swimming beach are much newer than the park's star attraction: a fort and naval gun emplacement built before the Civil War with the engineering help of Robert E. Lee. Sunken into the ground, the sand helps insulate the thick stone and brick walls, creating cool, dry rooms. Walk the ramparts, take in the sweep of land and sea around you, witness cannons firing and reenactments—you have the command of the coast from here.
EAT SHRIMPBURGERS
For your post-fort lunch, family friendly restaurants and drive-ins that serve a Crystal Coast favorite, the shrimpburger (fried shrimp, a steamed hamburger bun, ketchup and a smear of tarter sauce) are only a short drive away.
HOTEL CHECK-IN THEN BEACH
After a late lunch, check in to your hotel or motel. There are a variety of options along the entire coast to fit your budget and style, especially in Morehead City and Atlantic Beach. Crystal Coast's hotels are especially great for an overnight stay, as they provide convenient amenities and locations at a discounted fall price. Once you get your key, change into something beachy then head to one of the many beach access points, as the days are still long enough to take a nice relaxing nap on the sand.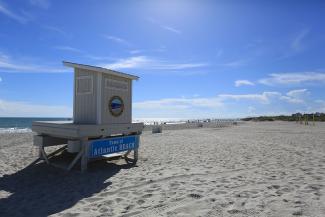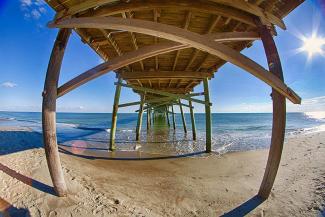 My recommendation: find a spot perched far out on the end of a pier where the breezes will be cool this time of year, the crowds lesser and the views spectacular.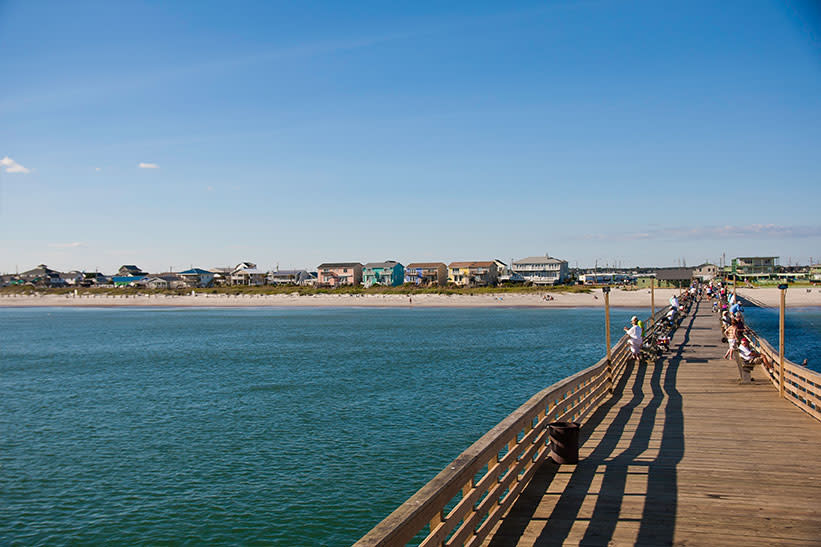 DINE OUT
End your day with some freshly caught seafood, which can be found at restaurants all along the Crystal Coast. Look for the Carteret Catch logo on restaurant doors, signs or menus, denoting the restaurants as members of the organization of the same name. Those symbols mean you are sure to find at least one local seafood dish on the menu. Carteret Catch connects local fishermen with area restaurants and seafood houses, guaranteeing the freshest—and most local—seafood around. So, when you eat at a Carteret Catch restaurant, you'll not only enjoy a delicious meal, but also get a taste of local heritage.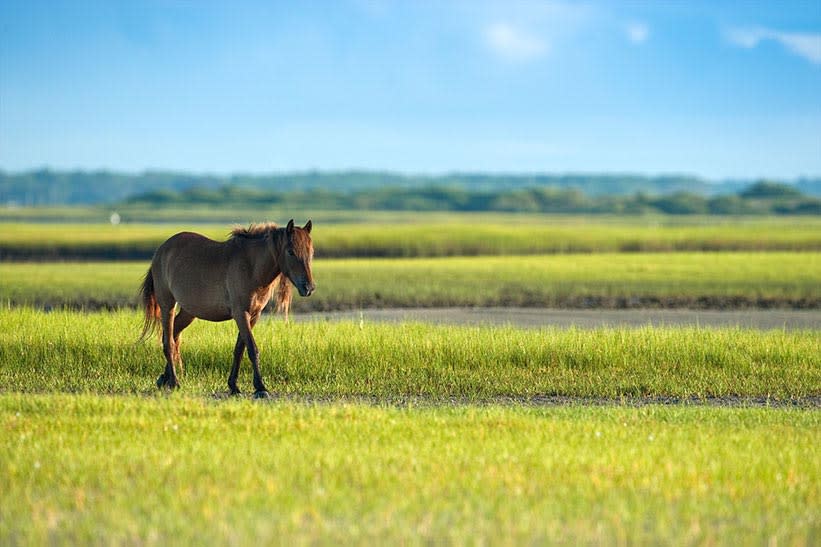 WILD HORSES TOUR
The next morning, pack your bags, check out and hop on a nautical nature tour to see the Banker Ponies on Shackleford Banks or the Rachel Carson Reserve. Both locations consist of low barrier islands made of sand dunes, low maritime forests and marshes, and the Banker Ponies have a storied past. Descendent from shipwrecked Spanish Mustangs, the Shackleford Banks herd consists of 110–130 horses, and you'll spot them in small groups as you watch from the water. Many nature tours are water-based, so you'll always maintain a safe distance from the wild horses, but you'll get close enough for a good photo of these amazing animals. Headed onshore? Be sure to stay roughly a school-bus length away to give these wild animals their due privacy.