A Week At The Beach
Make the most of your week at the beach by renting a cottage or condo (the bigger the better, bring friends). You can cook fresh seafood at home and take in those incredible ocean views from your deck (because you are renting a beachfront house, after all). On Emerald Isle, vacation rentals range from grand oceanfront villas to condos to humble soundside abodes, and since vacation traffic lessens in fall, that means you get more house for your dollar. You can easily find a place that fits your vacation style and budget.
PRIVATE DINING
Once you get that beach house for a steal, you have to splurge a little, so how about living the high life and bringing in a personal chef? Several personal chefs and private caterers on the Crystal Coast will come to your rental and cook a meal to remember, serving plated or family-style feasts (and cleaning up) at costs comparable to a night out.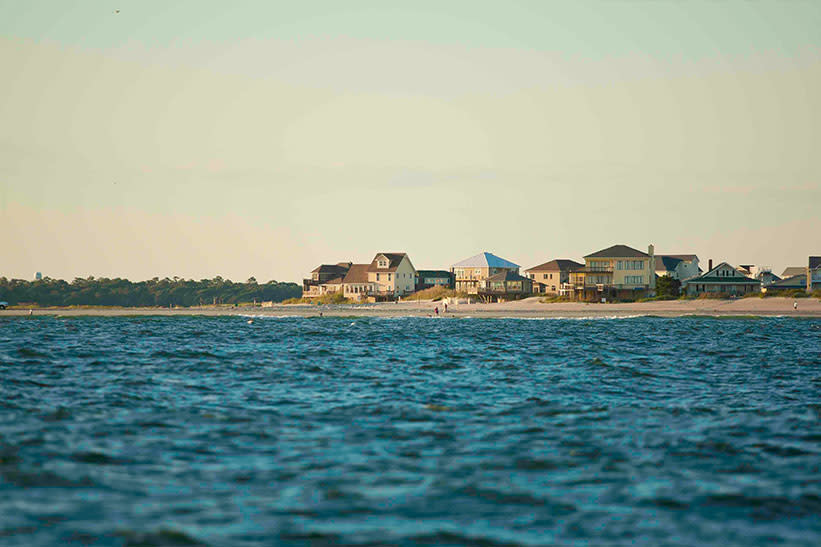 Whether you spring for the private chef or not, a fresh seafood feast is a requirement when vacationing on the Crystal Coast. For the absolute freshest seafood, pay a visit to the fish market, pick up a couple pounds of today's catch and ask for a few preparation tips—they'll never steer you wrong and you'll go home with a new dish up your sleeve.
BEACH TIME
The crowds are gone, so the beach is yours for the taking from morning till evening. There are morning strolls, hours of studying the high-tide line for the perfect shell and more than a few rounds of wave frolicking. You've got the elbowroom to do it all, so dive in.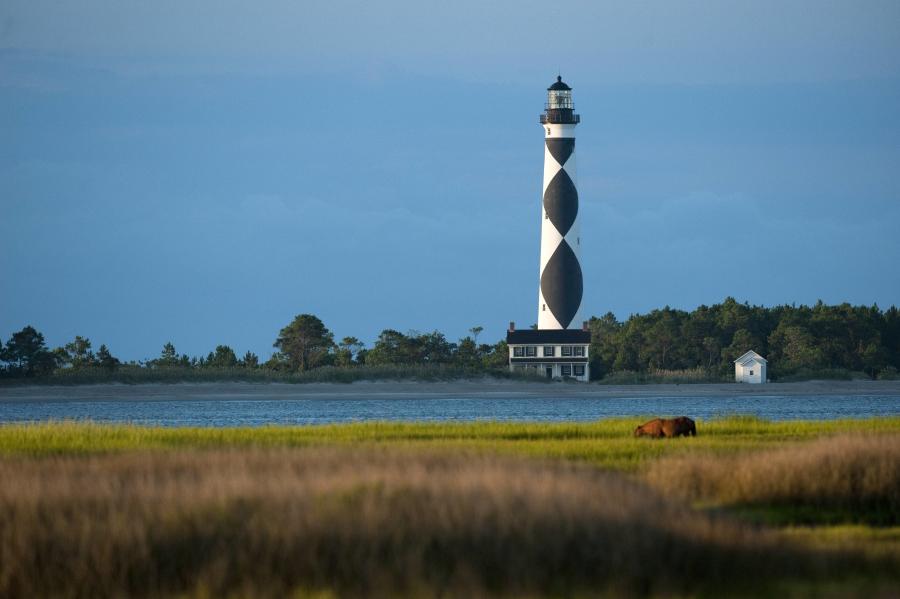 HISTORY TOUR
Also pay a visit to the historic sites of Beaufort—the Old Jail, the County Courthouse dating back to 1796 and a tour of The Old Burying Ground, a cemetery as storied as it is picturesque. While you're around the area, stop at the North Carolina Maritime Museum to check out artifacts from Blackbeard's flagship, Queen Anne's Revenge.
OCEAN TOURS
Get an idea of what's swimming just offshore at the NC Aquarium at Pine Knoll Shores, where you'll find giant tanks filled with everything from sea turtles to otters. Even get a behind-the-scenes tour with staff, or participate in a number of free programs.
Still have more time to fill? Kitty Hawk Kites offers tandem hang gliding, towing you up to a mile high and letting you float back to the ground (a bird's eye view of the Crystal Coast).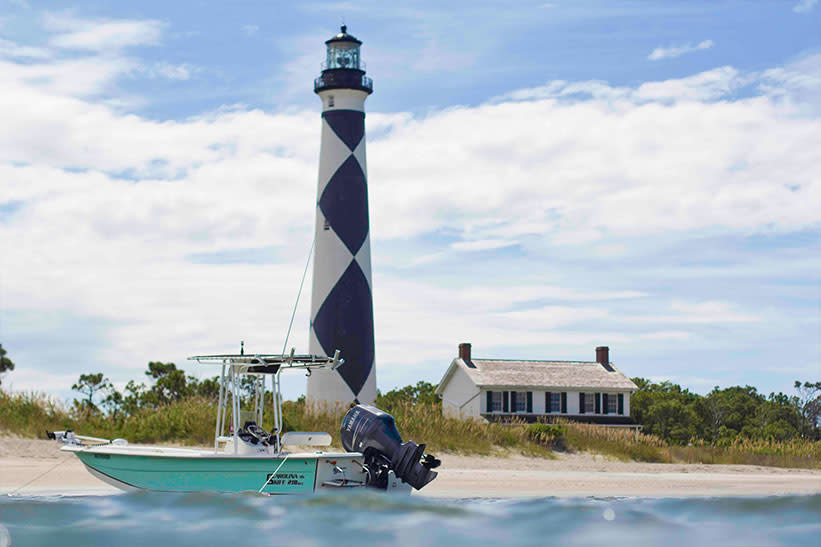 Boat tours out to the Cape Lookout Lighthouse will take you past the islands with the Banker Ponies and stop at the Cape Lookout National Seashore, an uninhabited stretch of shore where the beachcombing is unparalleled, the fishing is simply awe-inspiring and the views of the black-and-white diamond-patterned lighthouse are jaw dropping. Depending on the weather, Cape Lookout is known to have some great breaks for surfing. And if you're into fishing, charter a boat to take you inshore or offshore to catch your dinner.
There's only one drawback to a week on the Crystal Coast, particularly a week in fall: you won't want to leave. You'll get a feel for the people and a taste of the pace of life; you'll picture yourself at the local markets; you'll get used to that beach house and you'll ask yourself, "Couldn't I just stay? Another week? A month? Maybe forever?"
Whichever length of time you choose to stay, all you have to do now is book it. Check out the latest deals to get the best Crystal Coast bang for your buck.