Kiteboarding
Home to more than 85 miles of accessible water and a wide variety of conditions, the Crystal Coast is a kiteboarding playground.
From the Atlantic Ocean surf to the flat, shallow waters of Bogue and Core Sound, there's something for every skill level and style. Plus, incredible backdrops follow you throughout your journey with wild horses, wide beaches and the signature Cape Lookout Lighthouse.
The season runs from March through November. In early and late season a 4mm wetsuit is recommended, but from May to September it's lovely and warm. The best learning conditions start in mid-April and run right through the summer, deep into September when the water is warm and the wind is steady southwest. This is also the best time for waves. Some locals kite year-round, but most visitors find January and February unfavorable.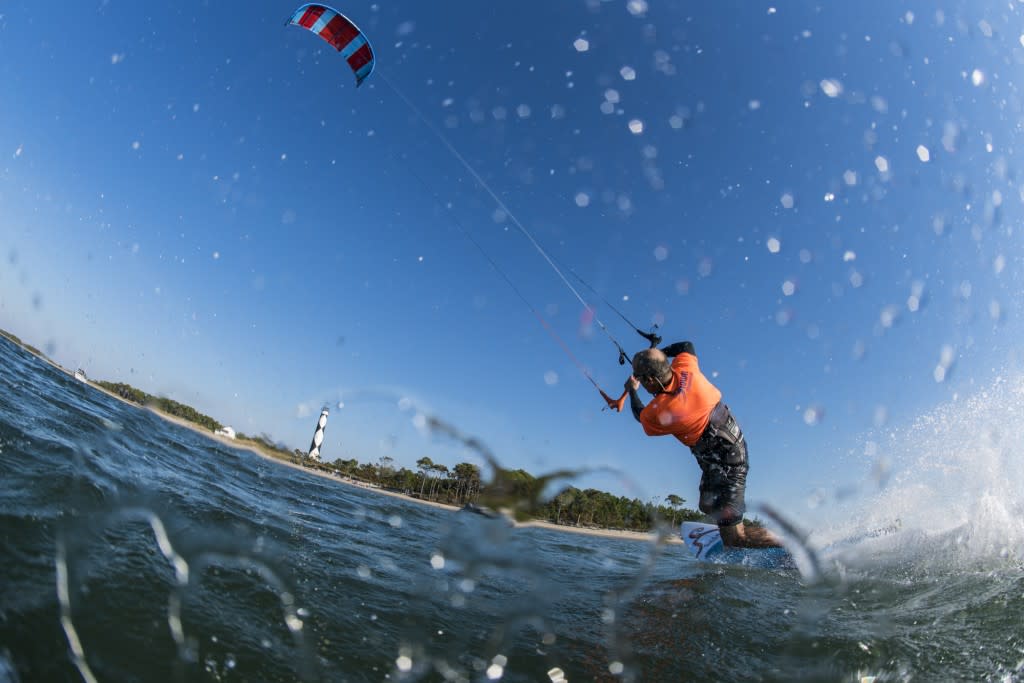 December and March are wildcard months, depending on the quality of the season. The wind strength peaks in the spring and fall, which could be anywhere from 15 to 35 knots, depending on the front. Summer winds are thermal and more reliable – usually around 15+ knots – so expect to be shredding regularly on your 9-12 meter kites.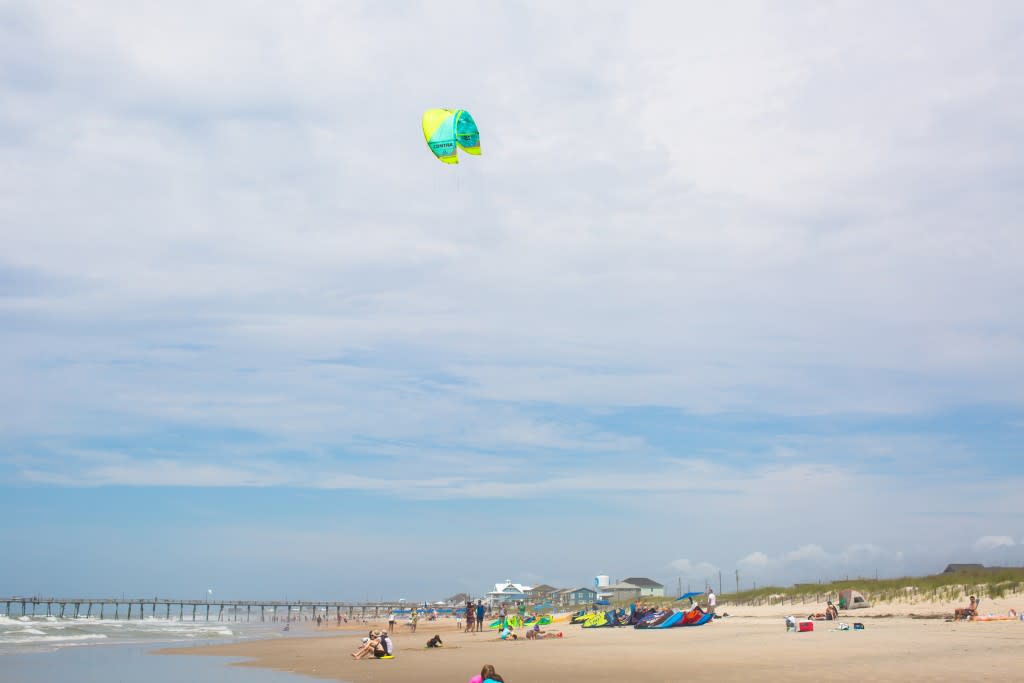 Need a place to stay? There are accommodations to suit any budget, with everything from guest houses and bed and breakfasts to hotels and self-catering beachfront houses and condos. Check out our lodging section to learn more.