Spring Adventures
Beat summer's beach crowds by travelling when those in the know do: in the spring. On the Crystal Coast of North Carolina, spring means warm water, warmer days and skies so pretty and perfect you'll think you're in a storybook. There's no shortage of adventure – the fish are running, the waterways begging for kayakers and paddlers, and, best of all, the beach is yours.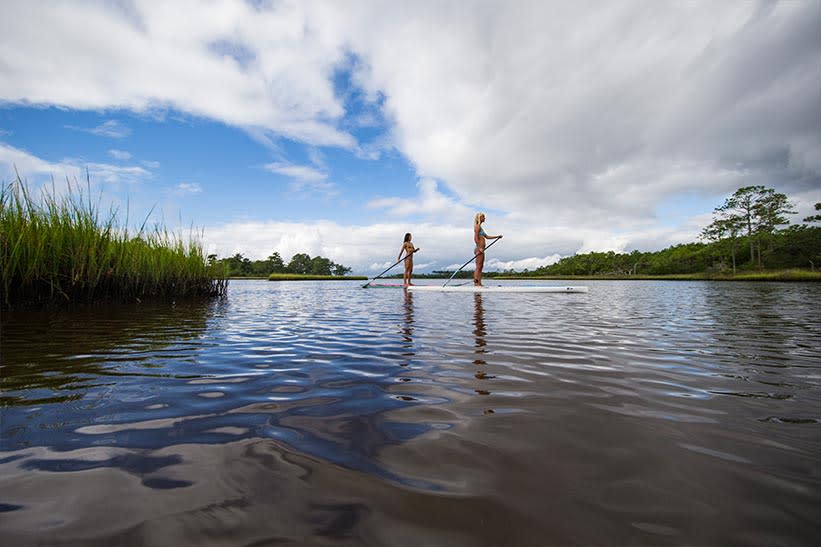 Spring is the perfect time to be on the Crystal Coast with your friends, family or favorite traveling companion. These three itineraries will open your eyes to the possibilities the Crystal Coast offers. Read on and choose the adventure that fits your schedule best. However you travel – an overnight trip, a long weekend away or a full week at the beach – you'll discover how to start summer early in North Carolina.
Plan your trip around a spring festival like April's Beaufort Wine & Food Festival. If you've got outdoor recreation in mind, the Emerald Isle Marathon, Half-Marathon and 5K have runners anticipating March, and the Crystal Coast Boat Show, in May, will inspire you to spend more time on the water. Music lovers should hit May's Beaufort Music Festival or the American Music Festival Series.