The Crystal Coast is a natural wonderland for youngsters. Famous for its sandy shores and gentle ocean waves, there's plenty of fun for families on North Carolina's Crystal Coast. 
It's home to gorgeous beaches, historical landmarks and indoor kid-friendly activities that will entertain us, the adults, too.
Our family loved exploring The Crystal Coast. With a toddler in tow, we filled our vacation itinerary with attractions that would please the whole family (but most of all, the vocal little ones). 
From forts to explore and pirates to discover, here's my Top 5 Crystal Coast Adventures For Little Ones! Plus, print out your FREE Crystal Coast Scavenger Hunt to play as a family. The kids are sure to have a blast - just try to keep up with them.
Best Crystal Coast Attractions For Young Kids
1. North Carolina Aquarium At Pine Knoll Shores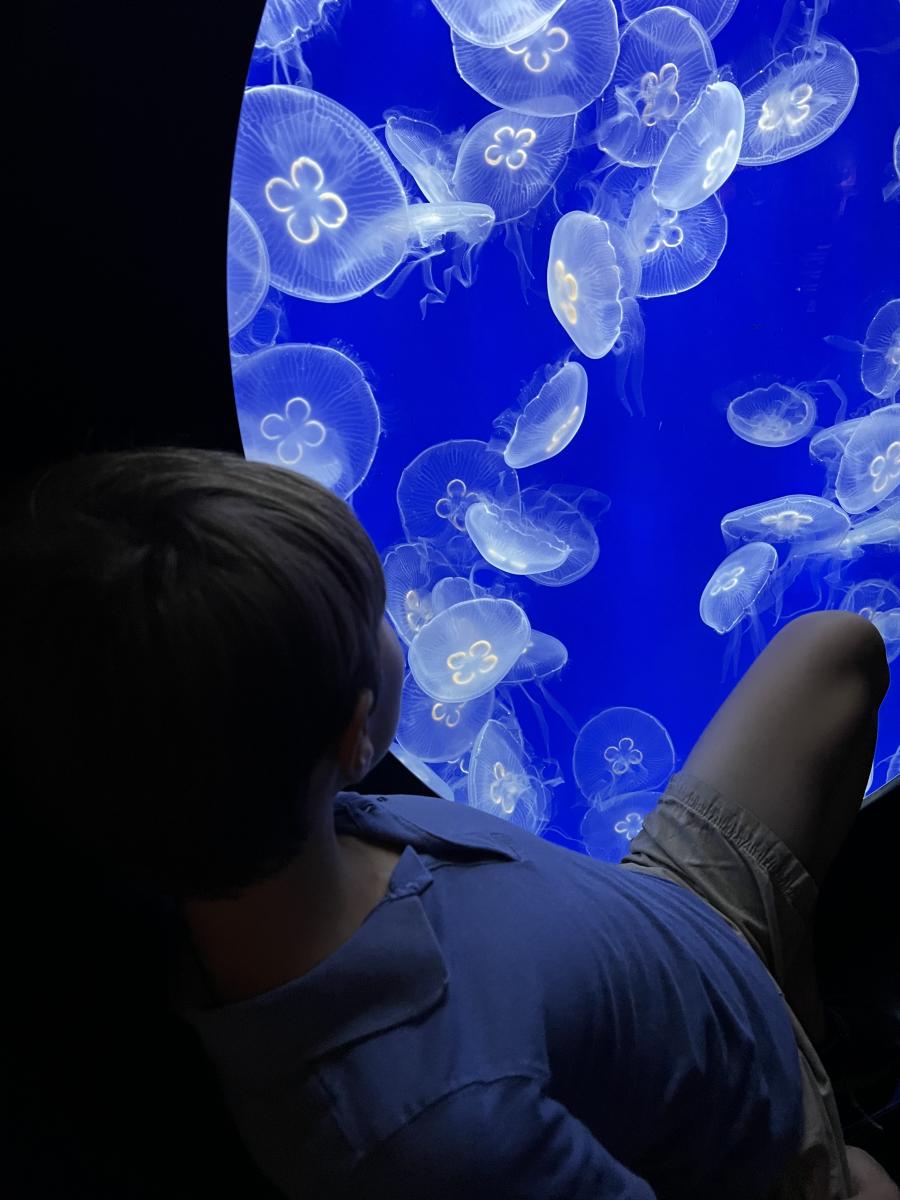 Kids love the magic of visiting an aquarium and learning about underwater worlds. The North Carolina Aquarium at Pine Knoll Shores takes families on a journey to explore the aquatic animals that live in the different North Carolina regions – from the mountains to the Atlantic Ocean.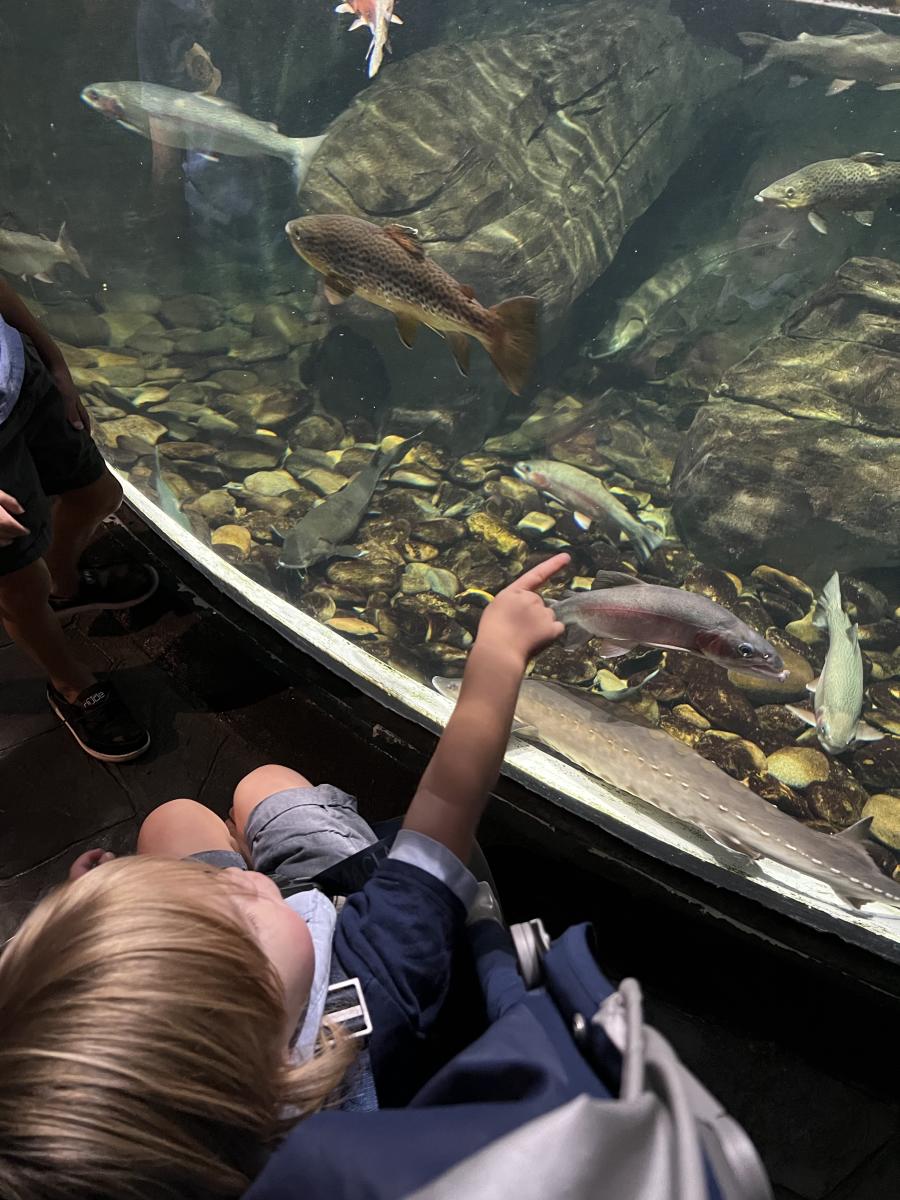 The aquarium is full of fun hands-on experiences that engage children's senses. They love the touch tanks, seeing a shark swimming over their head or hearing the birds of prey.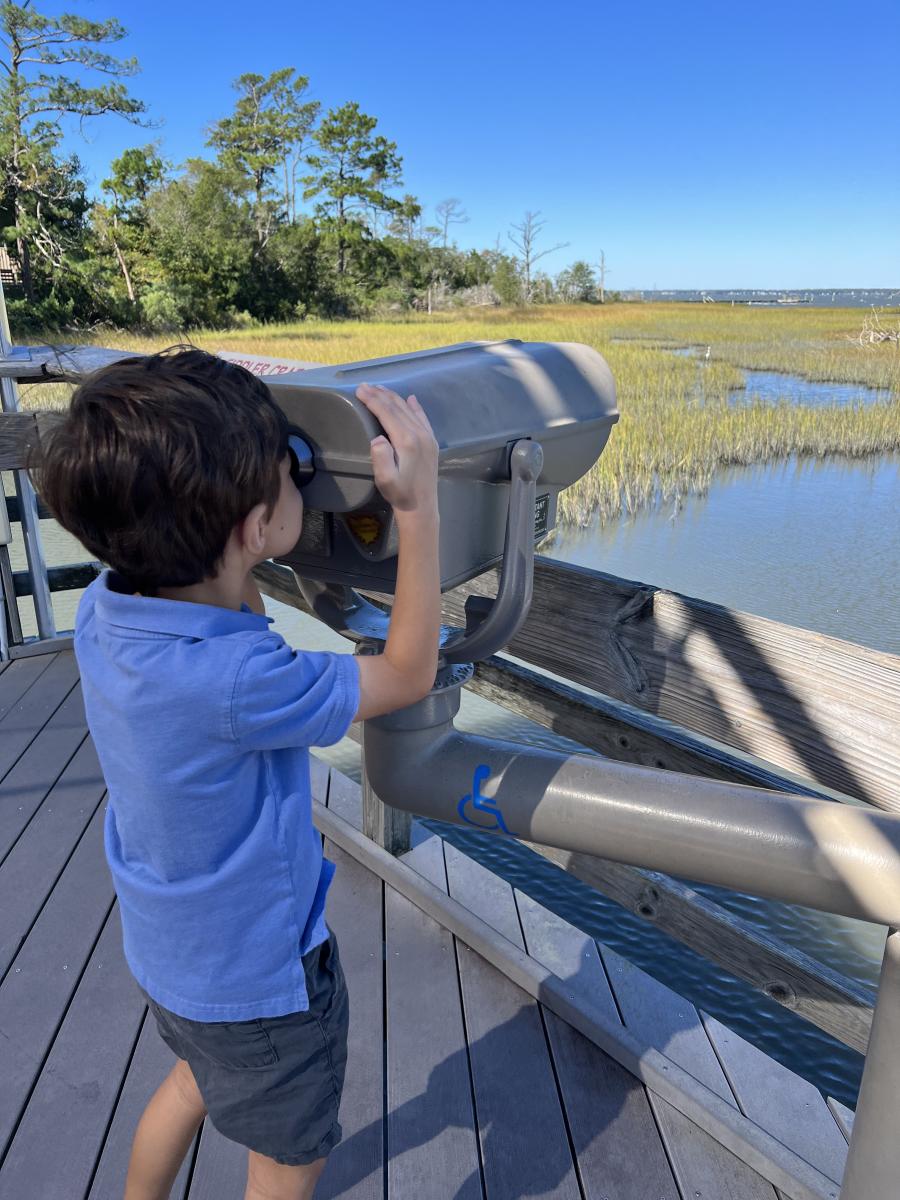 Don't miss the Imagination Bay exhibit, which is an indoor play area geared towards toddlers. It's the perfect spot to burn off some energy on a rainy beach day.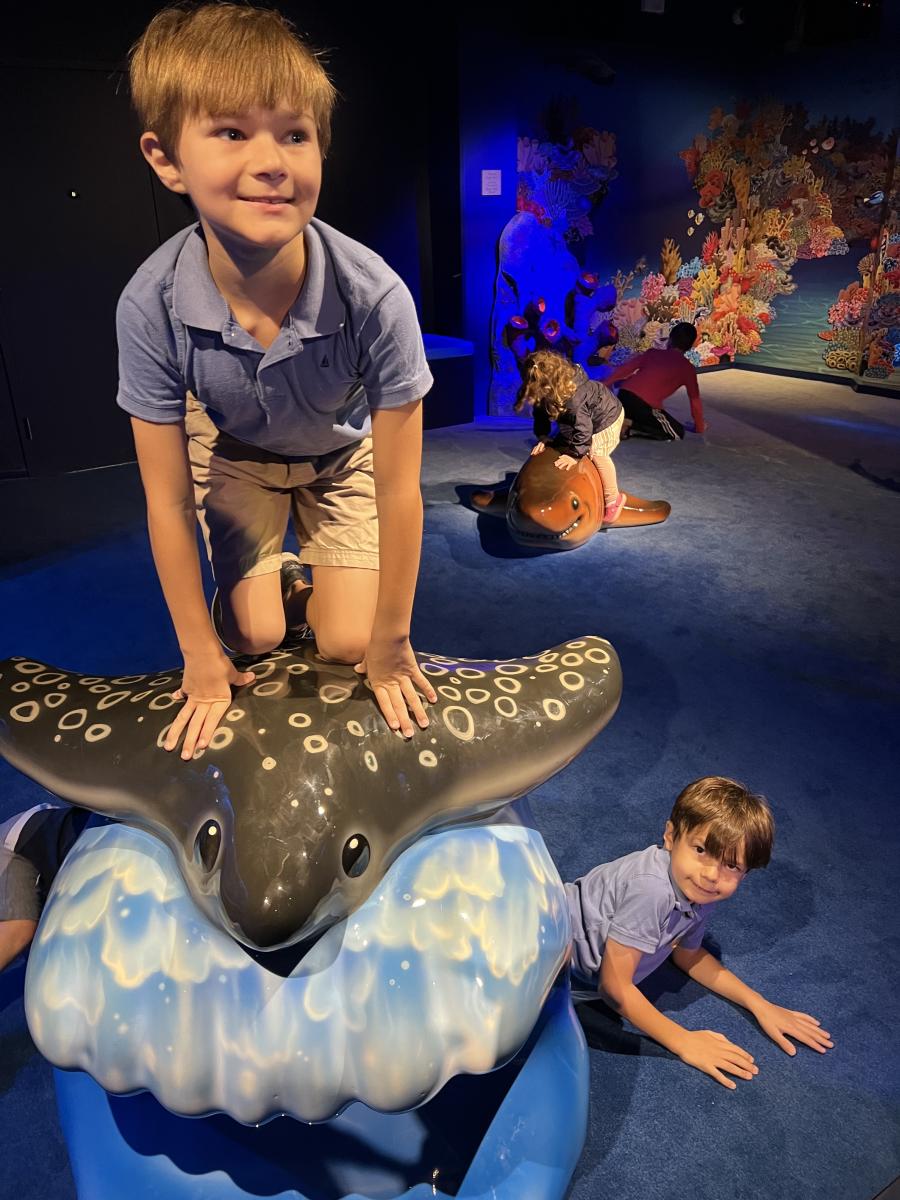 2. Fort Macon State Park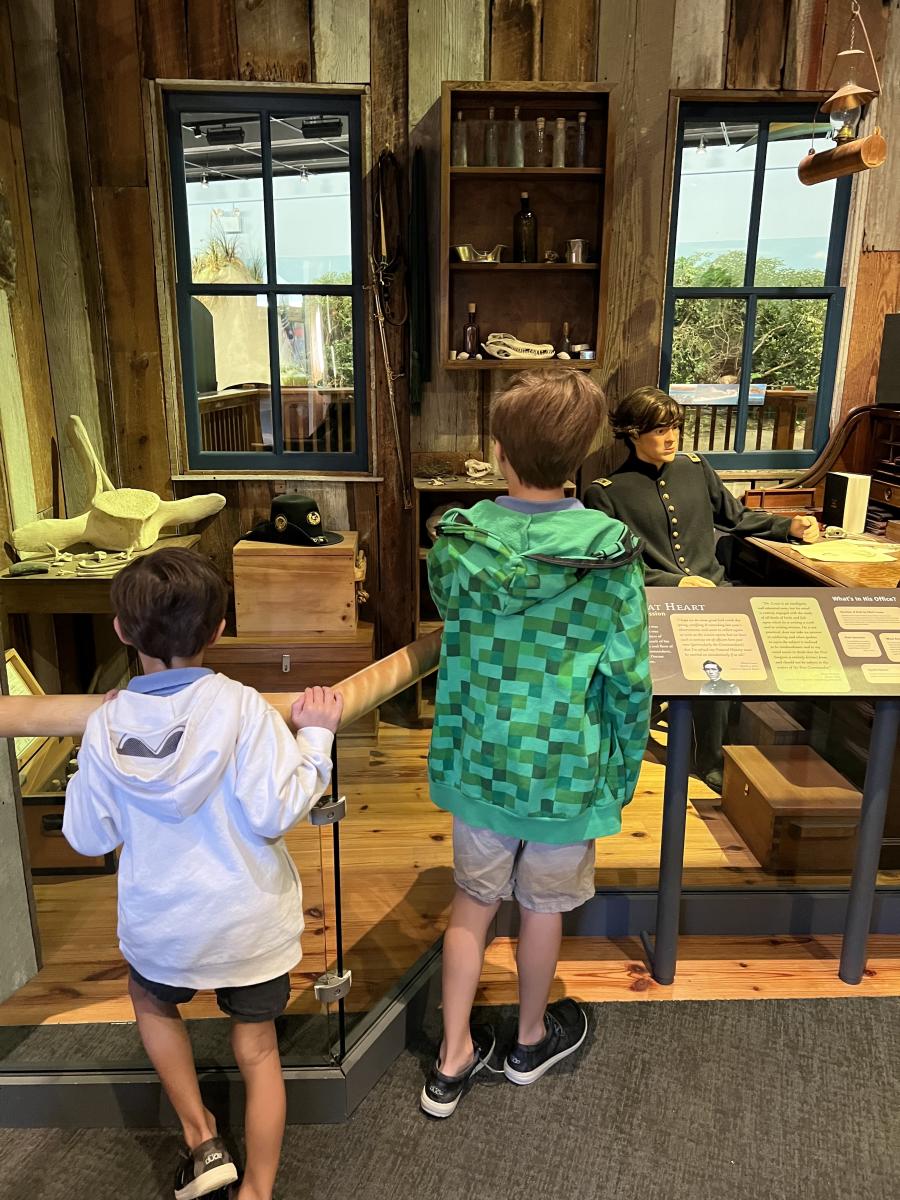 Fort Macon is such a great multi-dimensional attraction that the whole family can enjoy. It's part beach with recreational areas, an indoor museum and the actual fort that you can tour.
There's a visitors center that doubles as a museum and environmental education center. My toddler loves the hands-on learning areas, where history comes to life.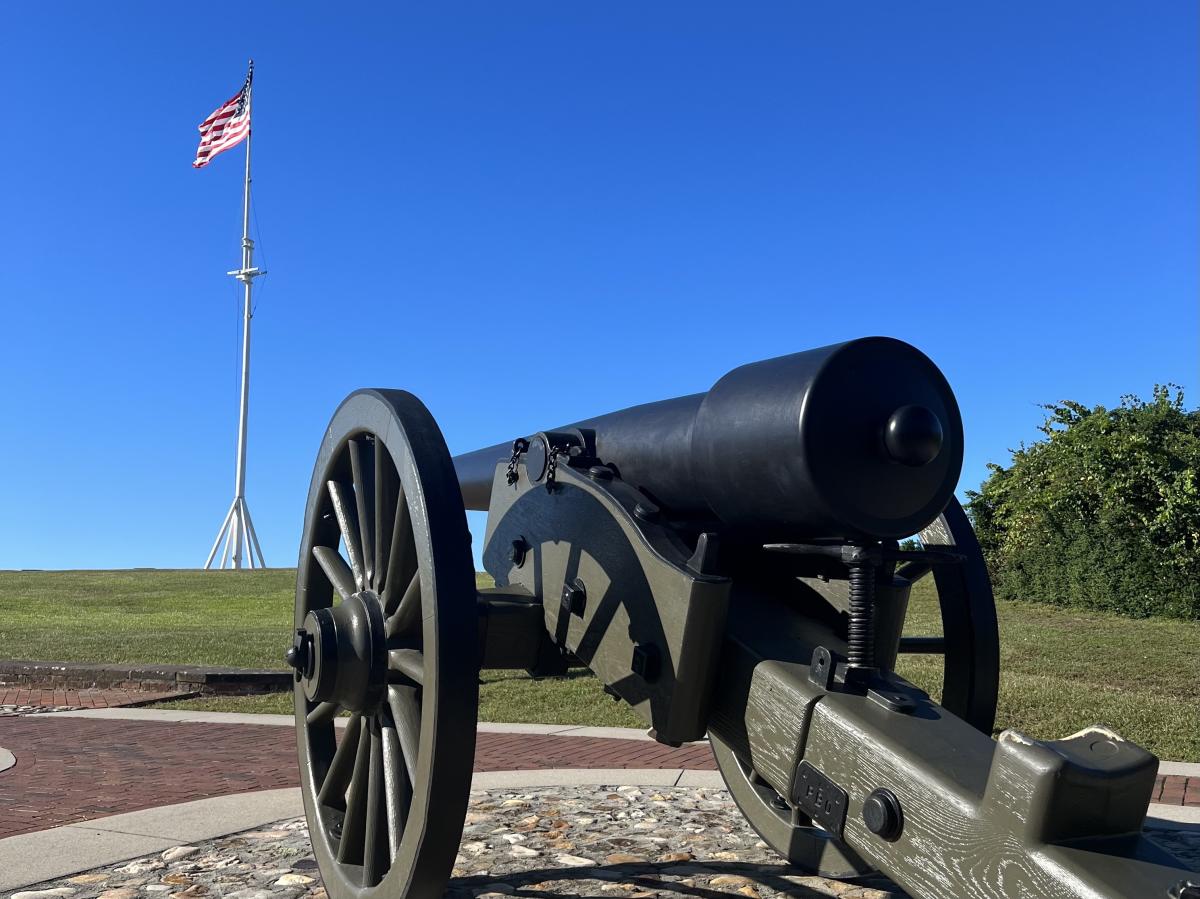 Kids can explore, discover and learn about Fort Macon as they tour the fort. There are twenty-six vaulted rooms to tour. Kids love seeing the cannons, powder magazines and counterfire rooms.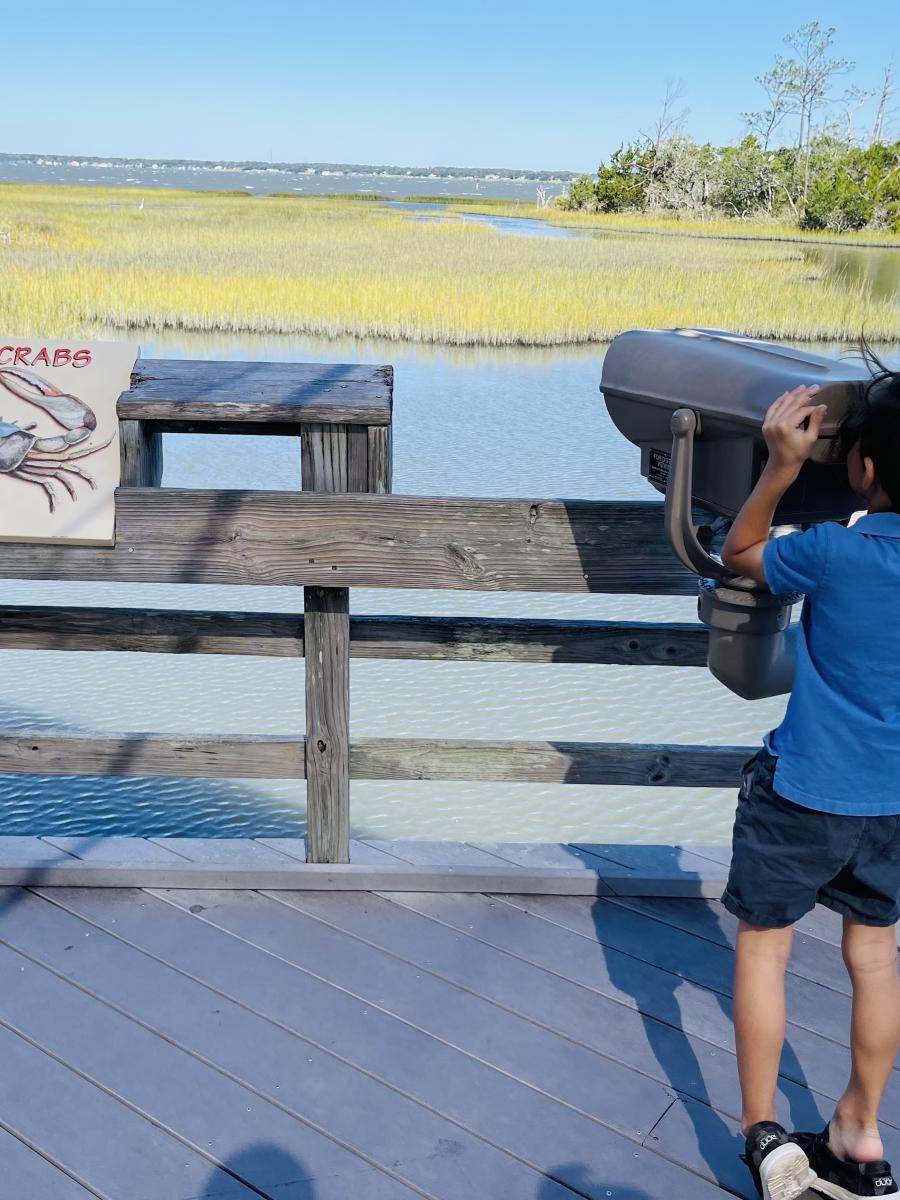 As a bonus, I love Fort Macon State Park for photo locations. Be ready to grab some great family photos along the beach or on the fort steps.
3. Cape Lookout National Seashore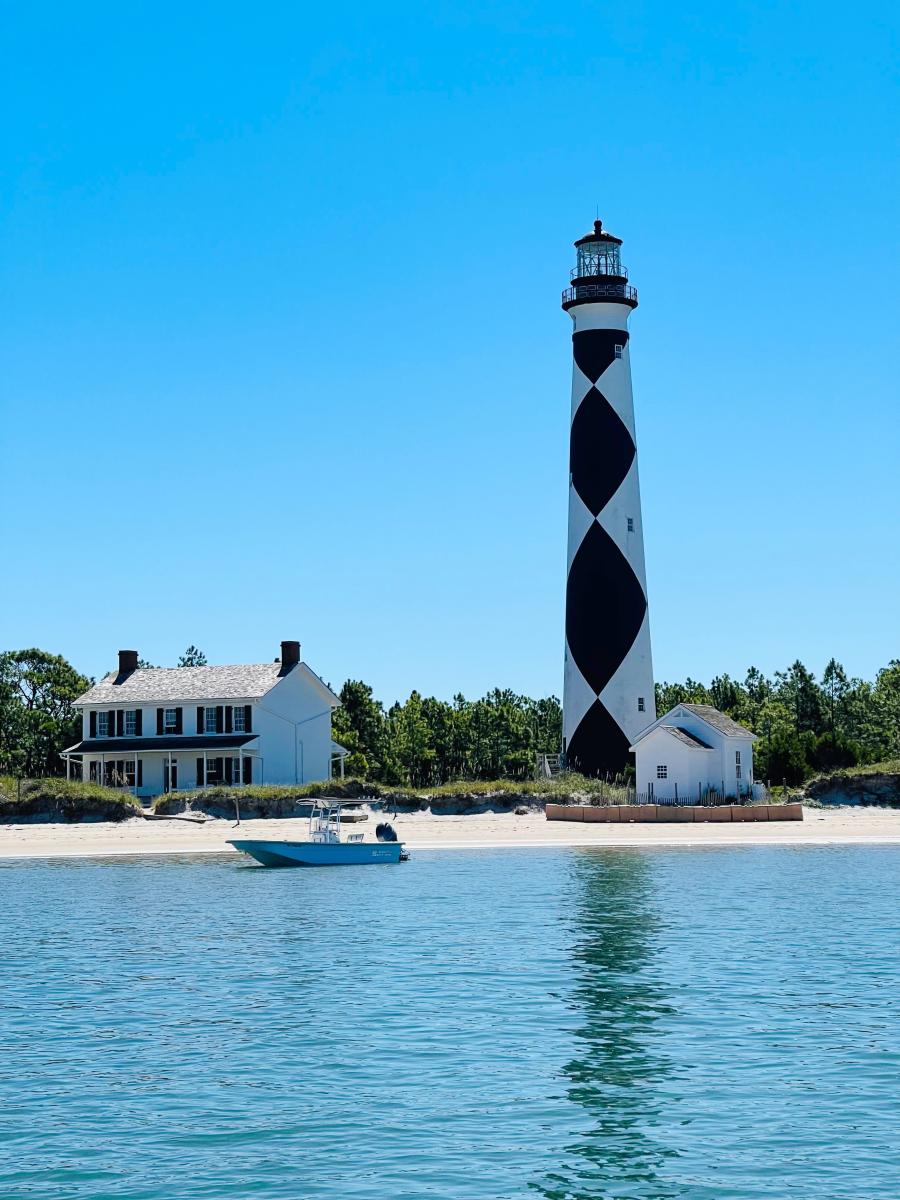 One of the biggest Crystal Coast adventures is spending the day at Cape Lookout National Seashore. See postcard-perfect beaches, wild horses on Shackleford Banks and the Cape Lookout lighthouse.
Little ones will love seeing the horses and exploring the beach. Plus, if half of the adventure is getting there - they'll love the ferry boat ride to Cape Lookout too.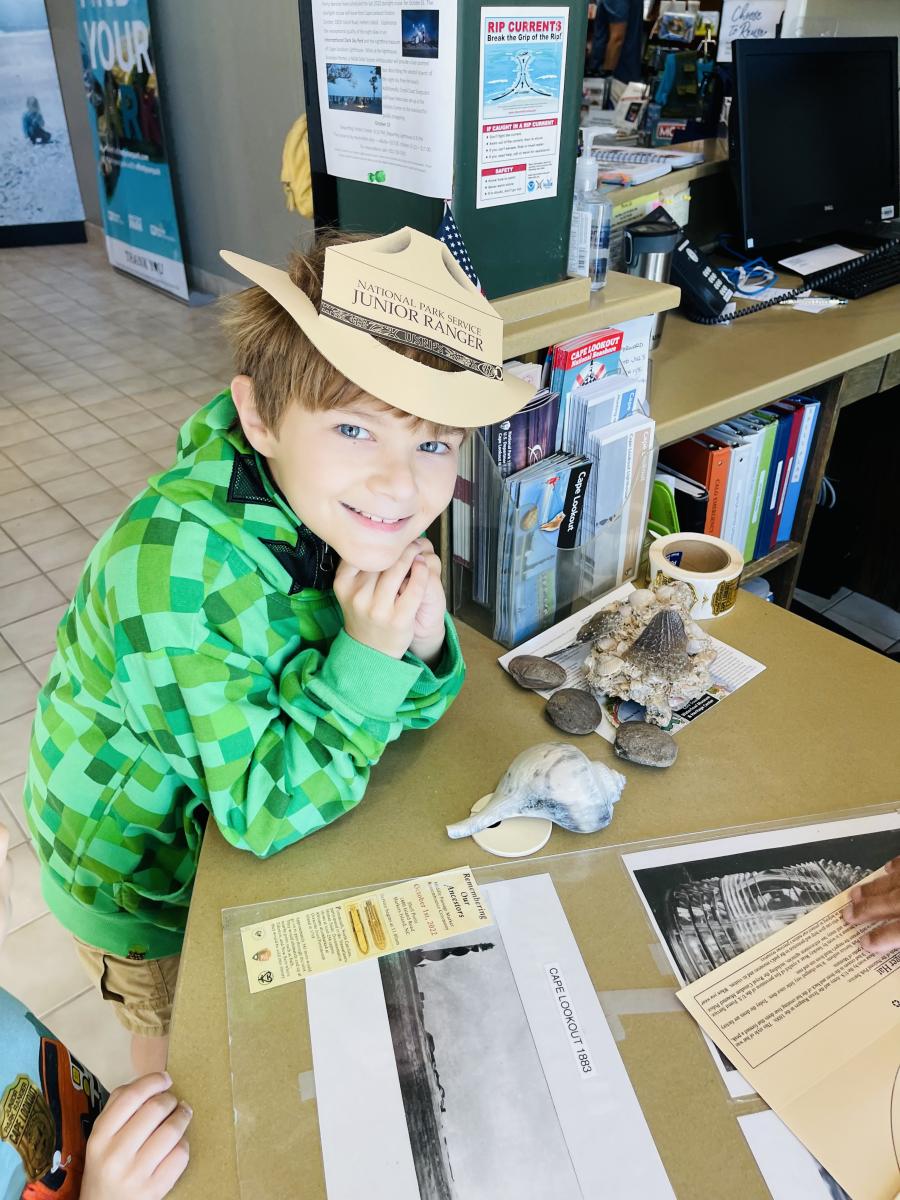 Plan a picnic lunch, search for the horses and take a little beach hike. Grade-school aged kids can complete the Junior Ranger program at Cape Lookout National Seashore and earn a badge!
4. North Carolina Maritime Museum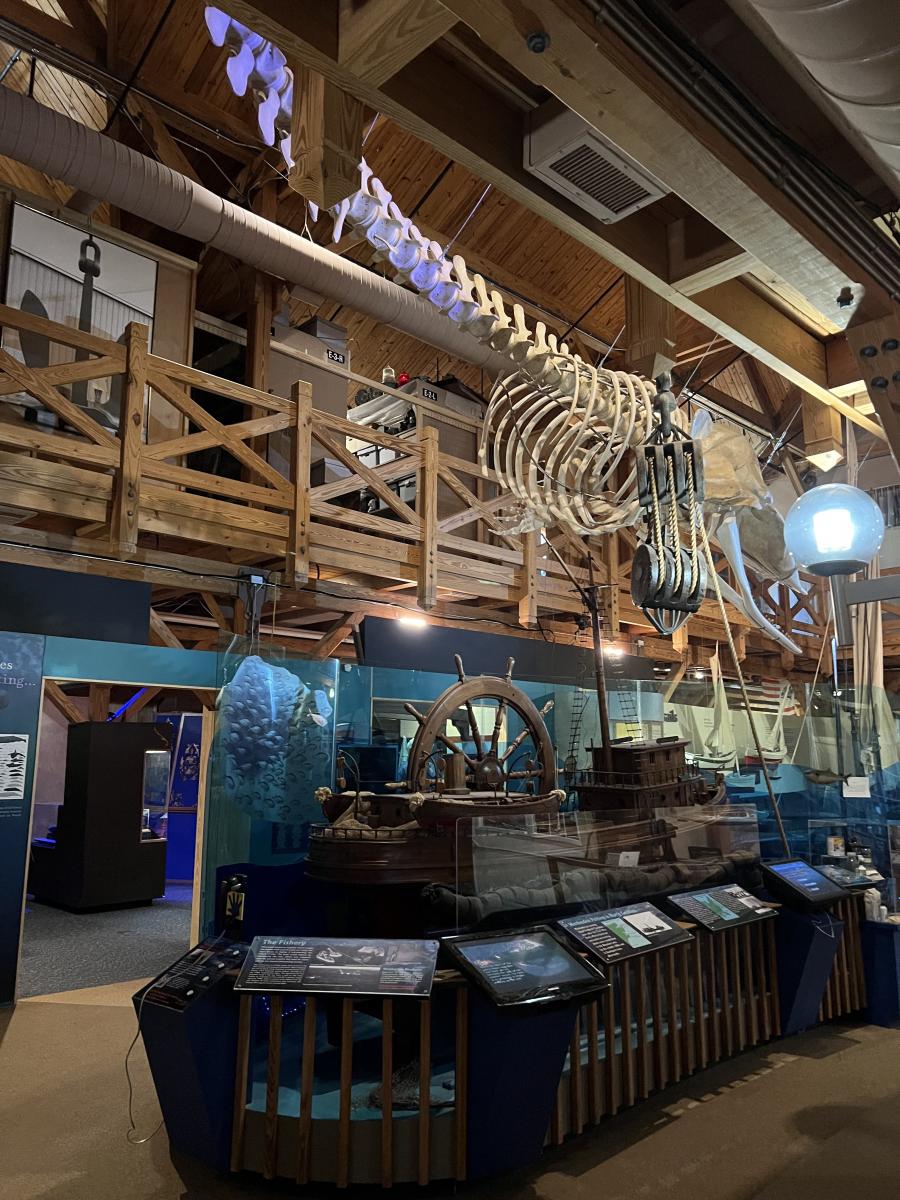 The North Carolina Maritime Museum packs tons of artifacts – from floor to ceiling – that'll wow kids of all ages. This is one of my favorite activities to do on the Crystal Coast with kids and it's free!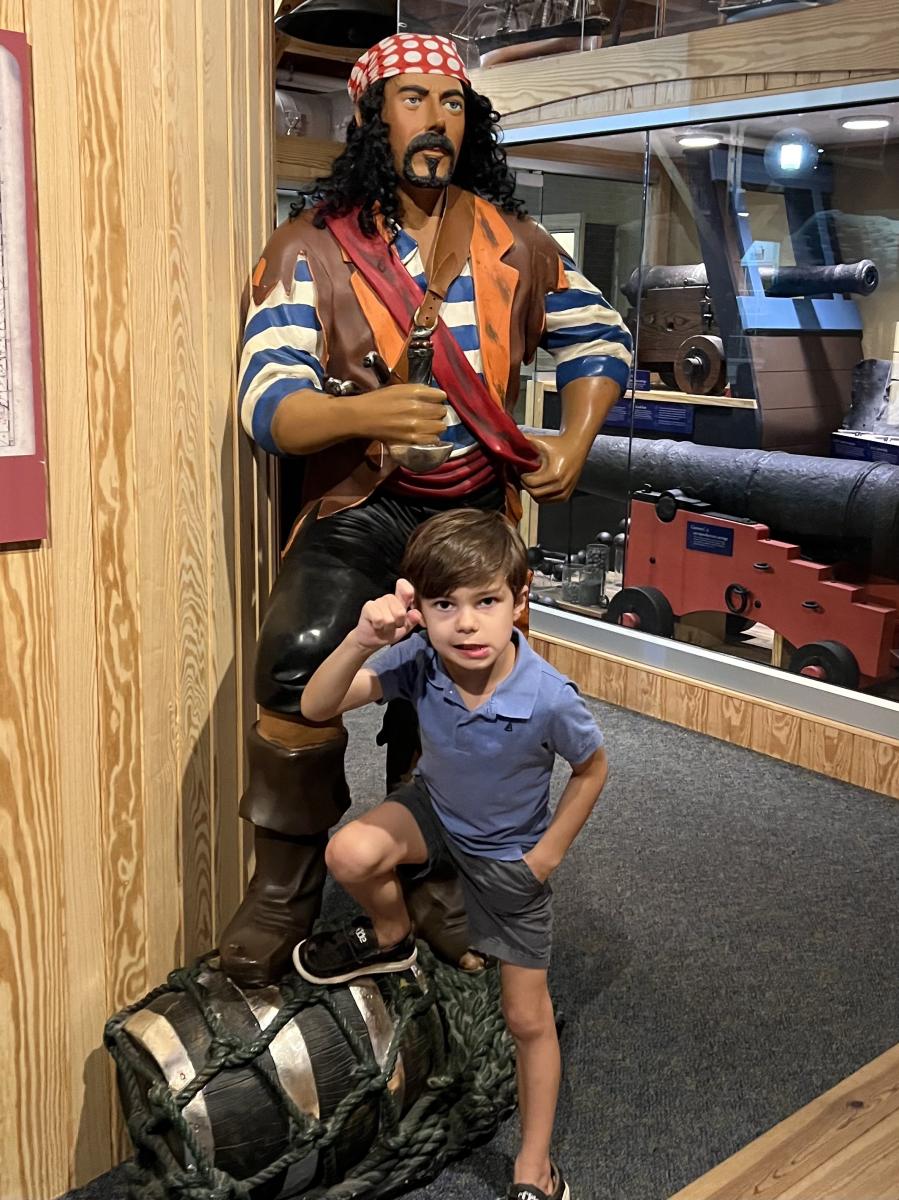 They'll love learning about the pirate history of the Crystal Coast, like Blackbeard calling Beaufort home, and they can watch how artifacts are restored once discovered.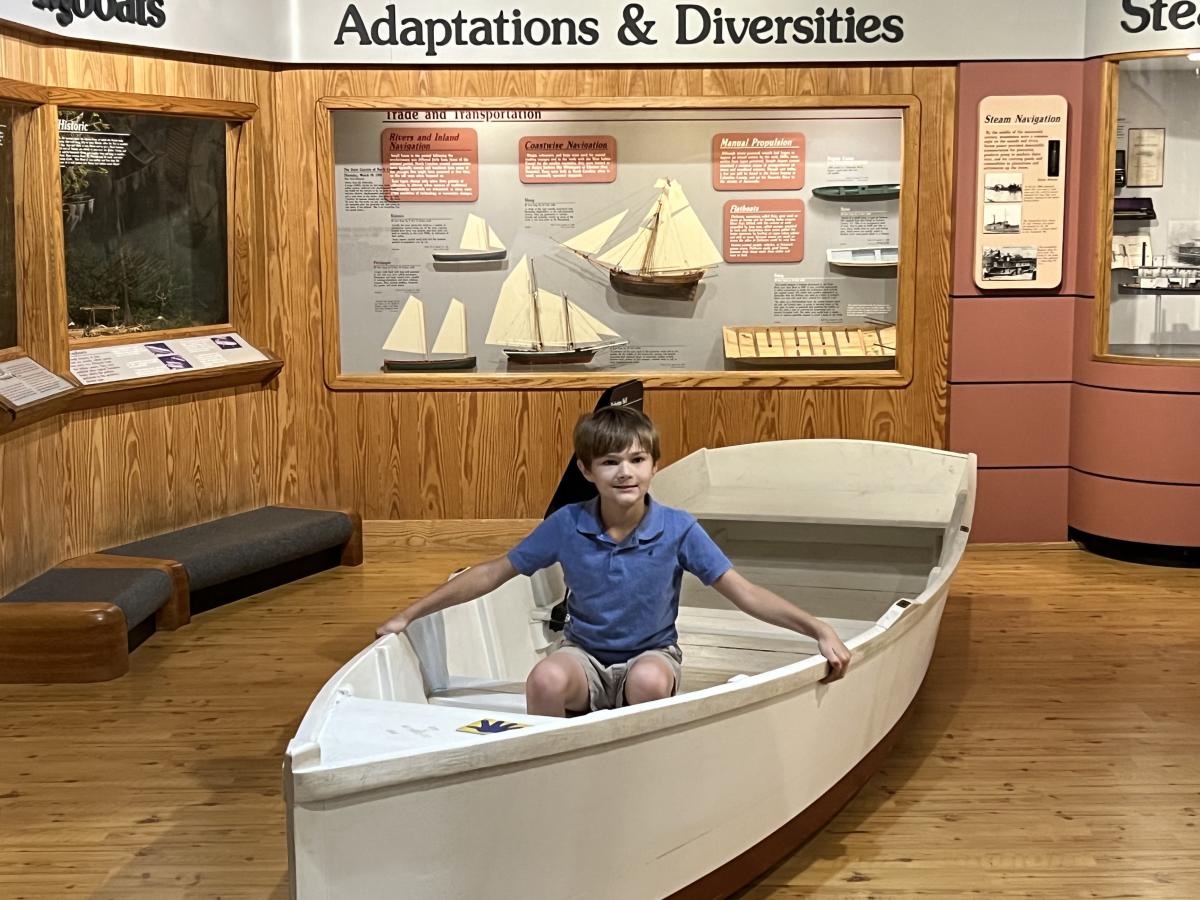 Little ones will enjoy the hands-on exhibits and older kids can complete a museum scavenger hunt as they tour, which they can exchange for a prize.
5. Tour The Waterfront On A Waterbug Tour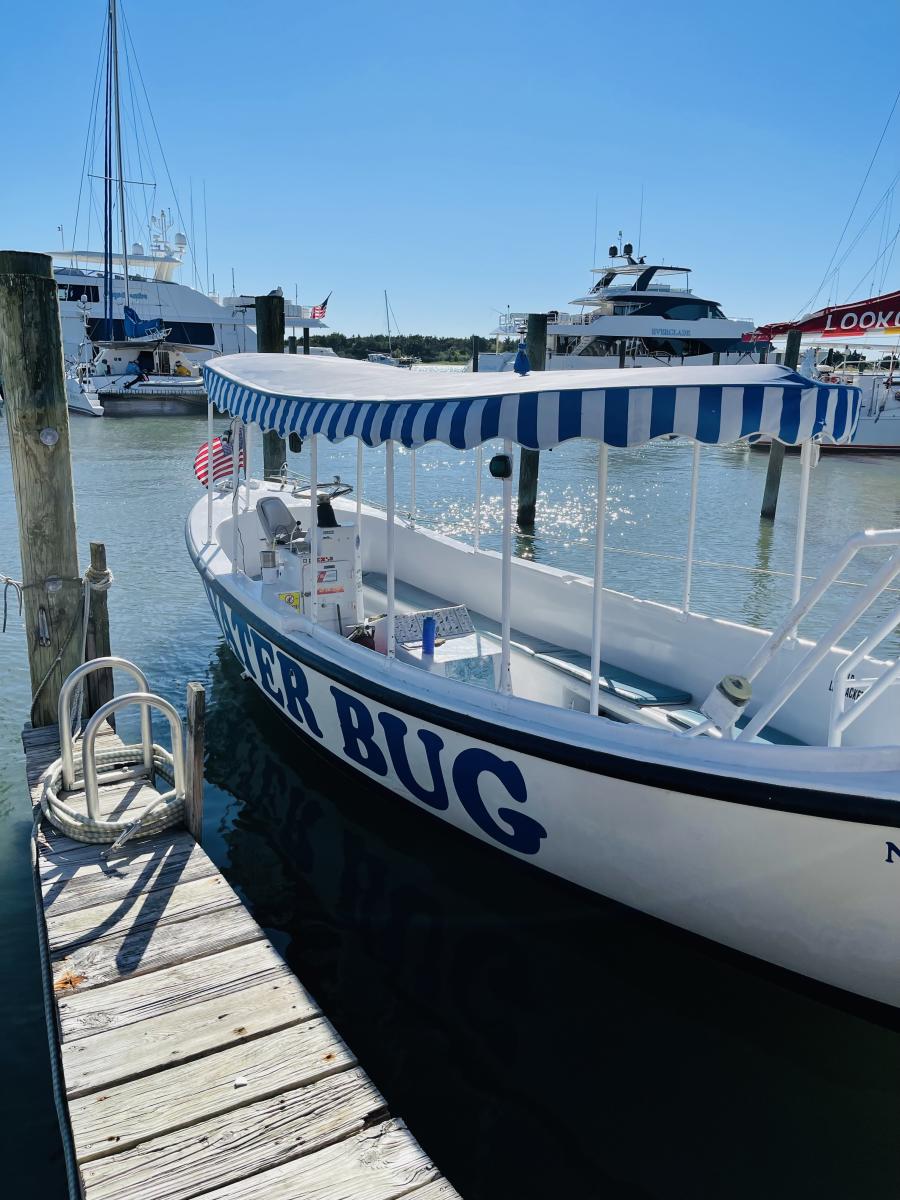 Catch The Crystal Coast from a different perspective and get the family out on the water. See the beautiful Beaufort waterfront on the Waterbug Tours. Kids can keep their eyes peeled for wild horses and playful dolphins.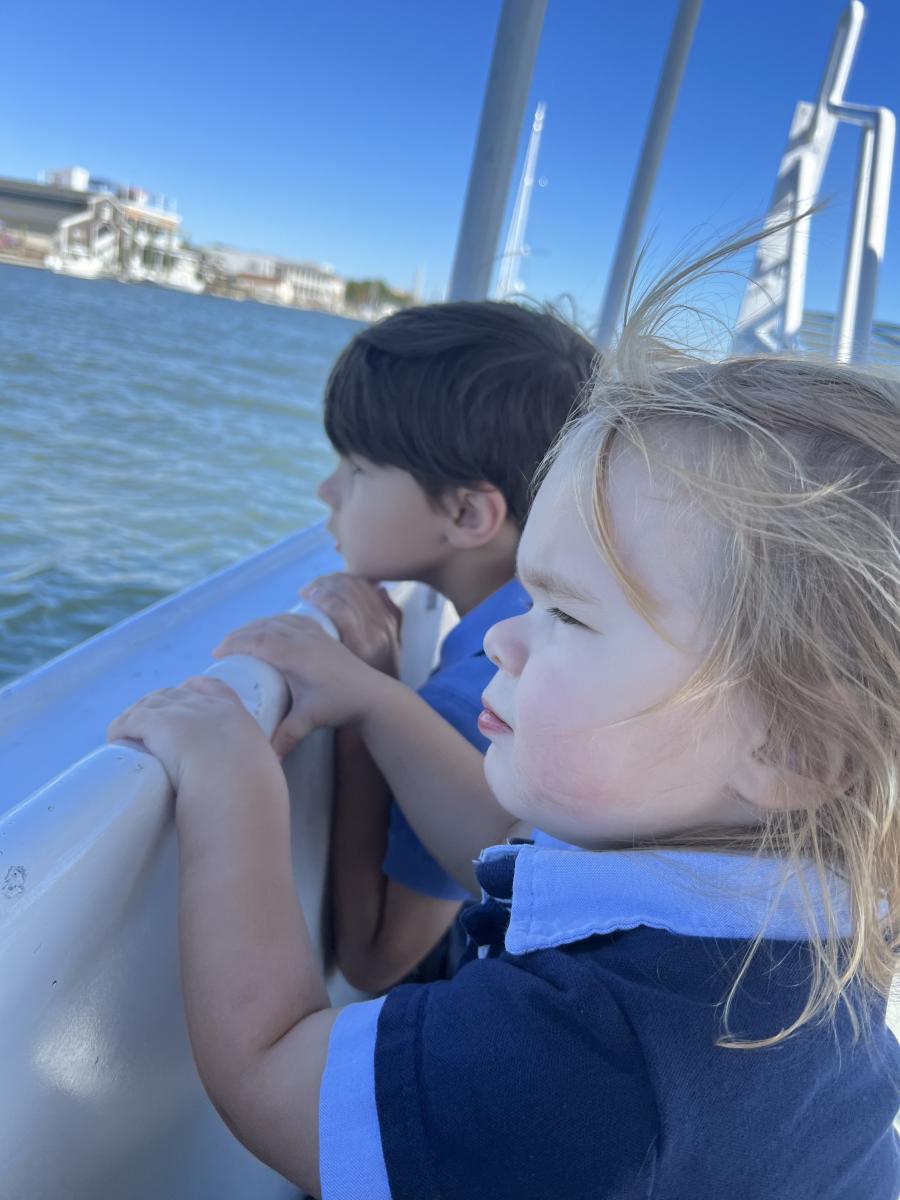 Parents will appreciate the stories only a captain would know about and the tours are a short 45 - 60 minutes long, which is great for wiggly young kids.
Ready to plan your family's Crystal Coast vacation? Find even more kid-friendly attractions that'll be great for your itinerary. Plus, download your FREE Crystal Coast Scavenger Hunt below! Just print it out and let the kids hunt down iconic items that they'll see on their Crystal Coast vacation.