`Like many others, the beach is my happy place. I have traveled to beaches across the world, but nothing can compare to the sand and sea of the Crystal Coast in North Carolina. The Crystal Coast is an 85-mile stretch of beautiful coastline where stress is lost and relaxation is found.
There is a distinct allure that draws you in, a southern charm with an added touch that can only come with a beach community. The people you meet are genuine and kind, with a passion for their beaches. The locals welcome you with open arms, and fellow vacationers feel like old friends.
You will not find over-commercialized businesses here. This area is almost exclusively locally-owned restaurants and shops (yay shop local advocates!). In the same respect, you will not find over-crowded beaches. This area is quiet, and even in peak season, you will have a piece of the beach to yourself.
So why is this area called the Crystal Coast? Put plainly - because of the crystal clear water! The ocean is generally calm on these southern-facing islands with water temperatures averaging 75-80°F in the summer.
The Crystal Coast encompasses Emerald Isle, Atlantic Beach, Salter Path, Pine Knoll Shores, Beaufort, Morehead City, Cape Lookout, Harkers Island, and Indian Beach. Each of these towns has their own beauty and appeal. I have visited this area many times, yet it always leaves me daydreaming about when I can return again!
I have compiled a list of the three A's: Accommodations, Adventures, and Appetite!  If you have any questions about the Crystal Coast or our family trip please shoot me an email!
Accommodations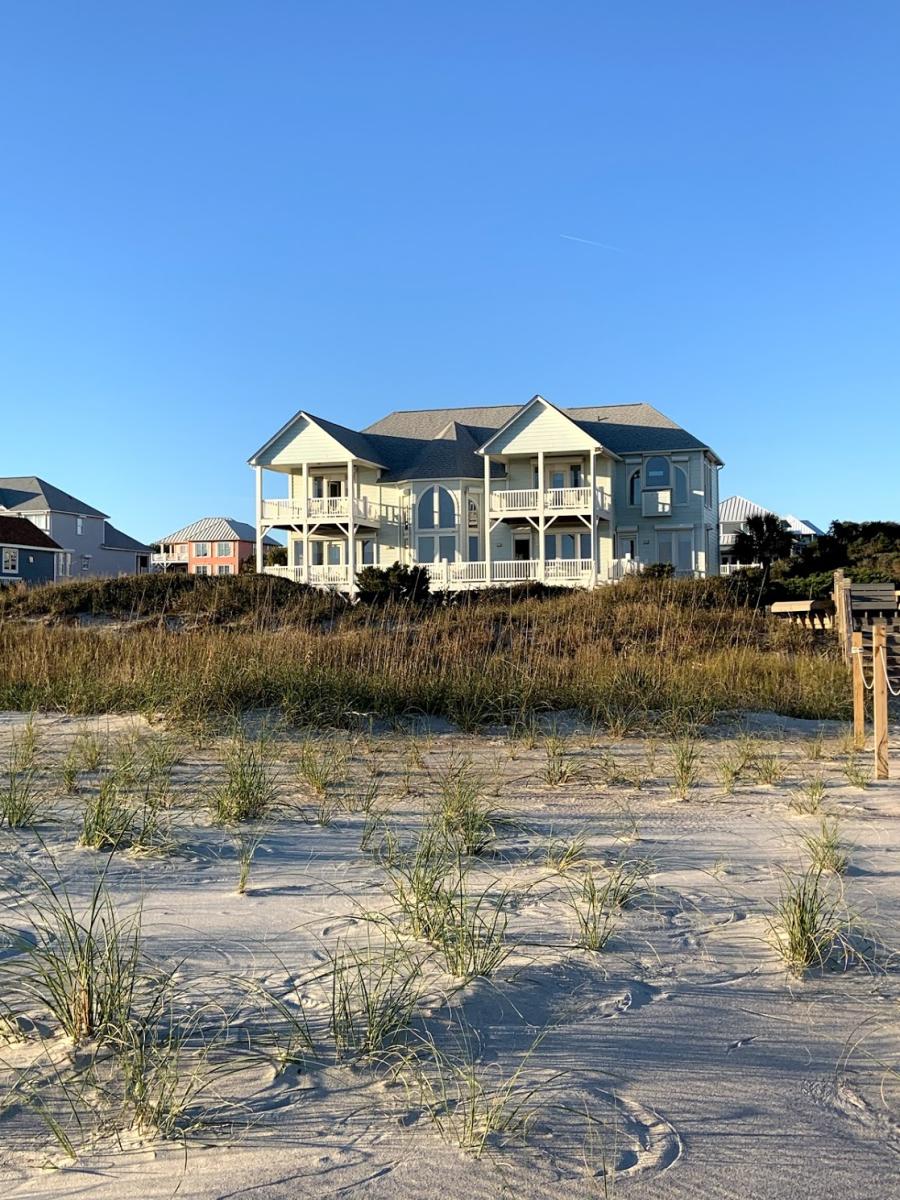 Rental homes are the most sought-after accommodations at the Crystal Coast. We had the pleasure of staying at the stunning Sea Whisper in Emerald Isle, within the Spinnaker Reach community. This 7-bedroom oceanfront gem is a castle in the sand with captivating views of the ocean. Sea Whisper invites you to step back, slow down, and live in the present.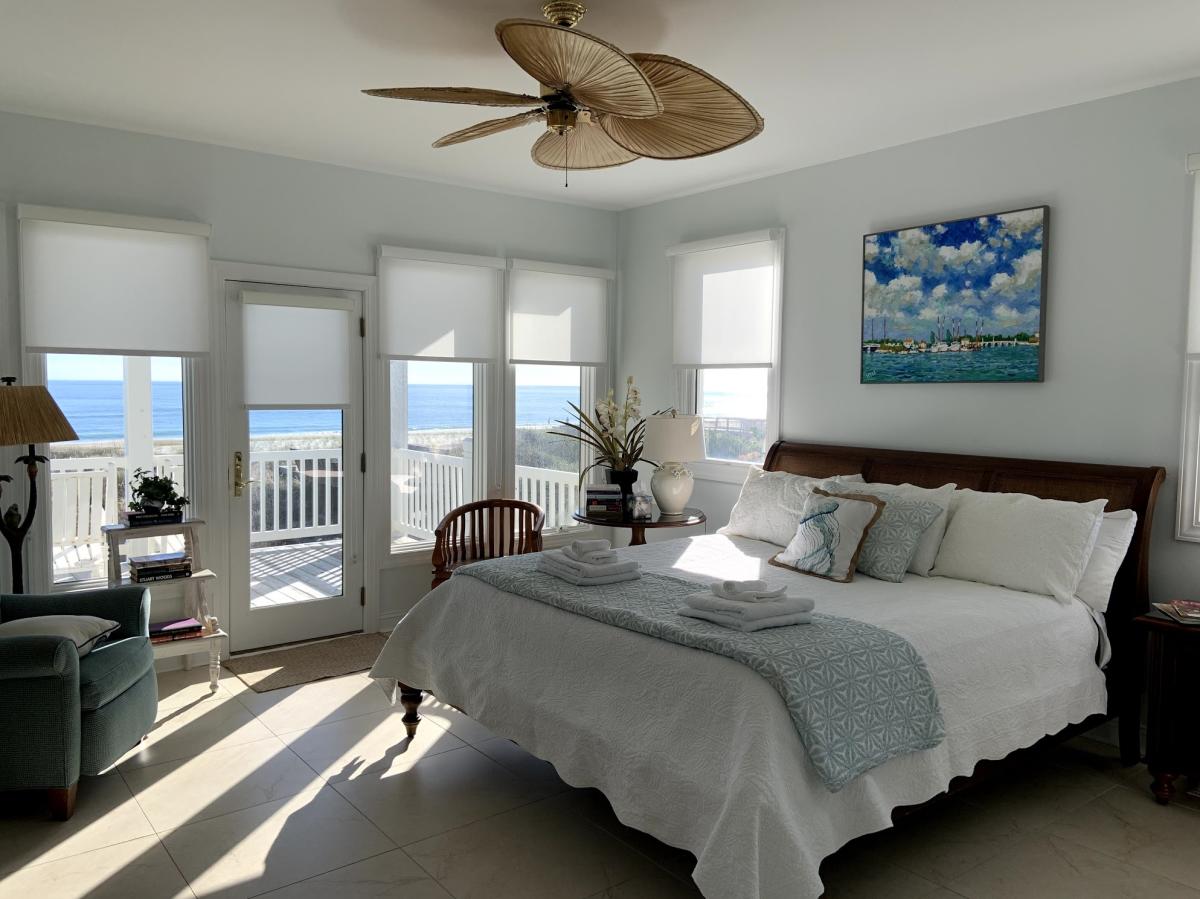 This home left me speechless, and my children running around shouting for joy! Sea Whisper has it all, from the private pool, game room, and elevator, to the great room with unbelievable views from all angles. We were also shocked at the amount of deer that wandered through the backyard each day. I found myself just steps from a large buck on my walk to the beach (this was a total surprise and I was in awe). The oceanfront deck has several rocking chairs and is the perfect place to watch the sunrise/sunset.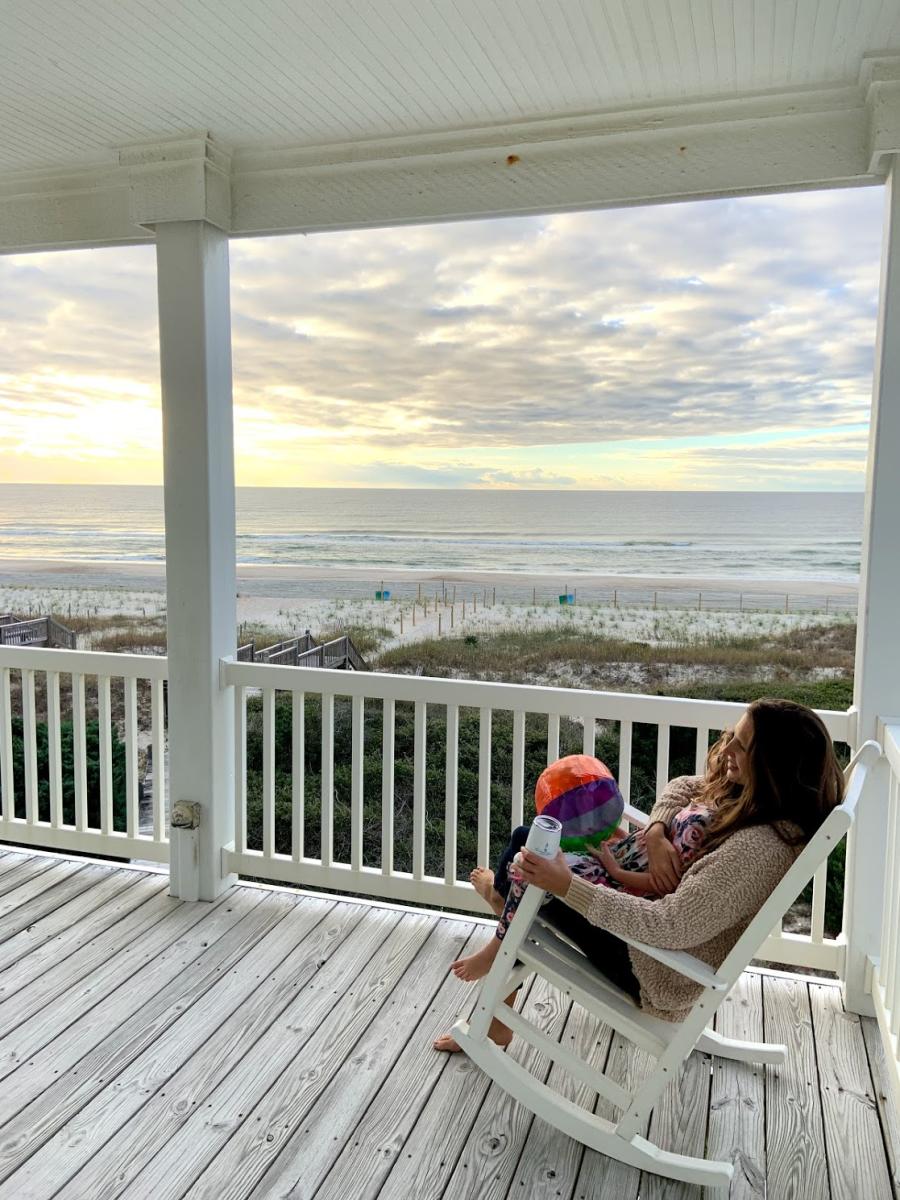 Sea Whisper is conveniently located near several restaurants and two grocery stores. It sleeps sixteen, which would be great for large family gatherings (or multiple families).  Sea Whisper rents Sunday to Sunday during the summer season and offers flexible arrival/departure days during the fall, winter, and spring. Click here for availability!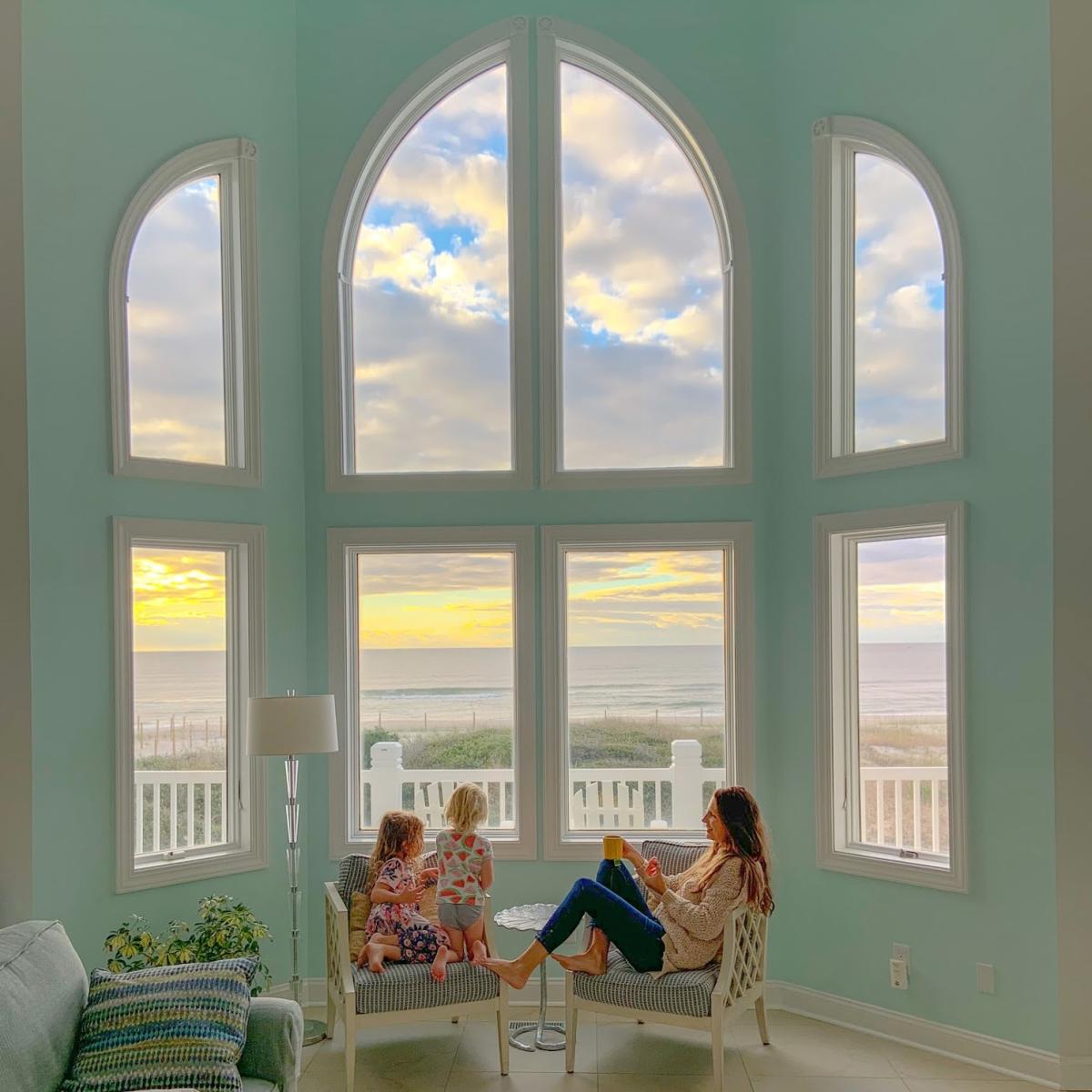 Adventures
Fort Macon State Park - This historic park is one of the most visited in the state of North Carolina and is FREE to visit, that's right folks! The fort was built in 1826 and is now fully restored, inside and out. If you happen to be there during a tour, jump in and listen to the tales and history. The fort was once a project of Robert E. Lee as a young army engineer and was the site of a Civil War battle (the Union captured Fort Macon from the Confederates in April 1862). Fort Macon also served as a federal prison for 11 years. The unspoiled beaches here are also a great way to spend the afternoon. If you see Randy around Fort Macon be sure to say hello and find out some amazing facts! This was an amazing stop for our homeschooling kiddos!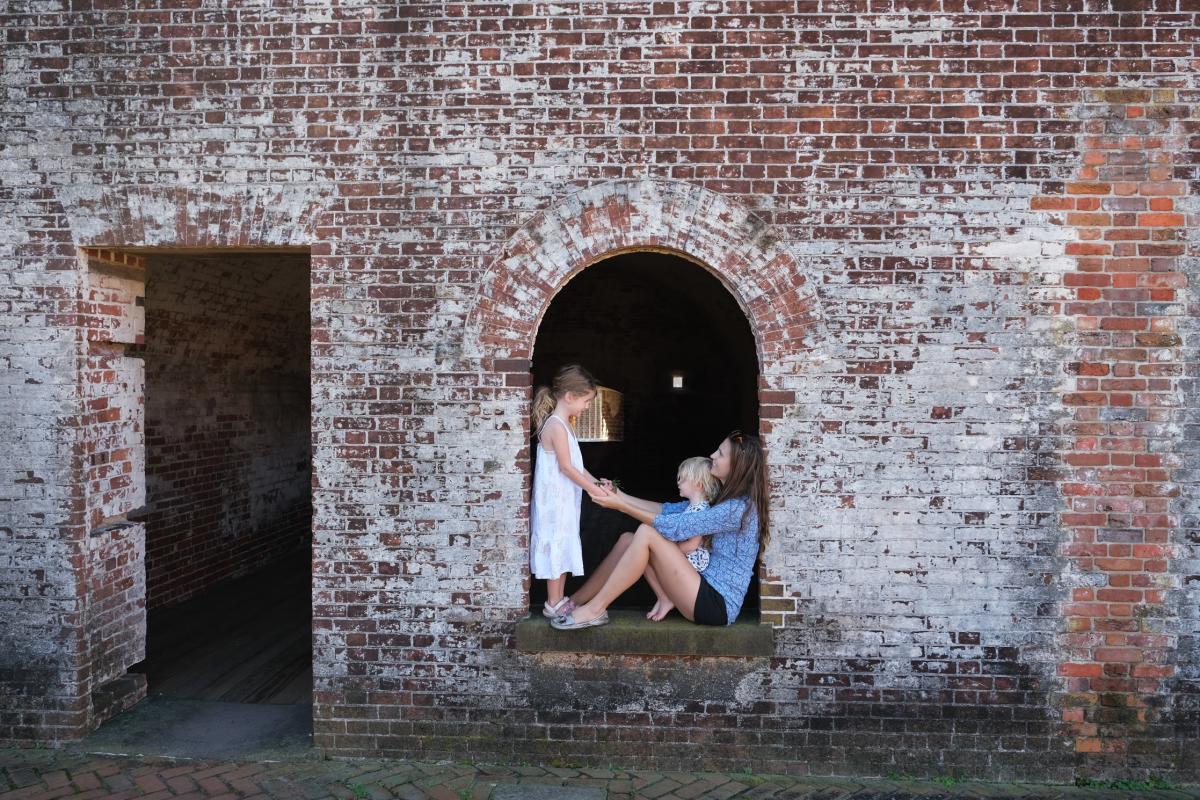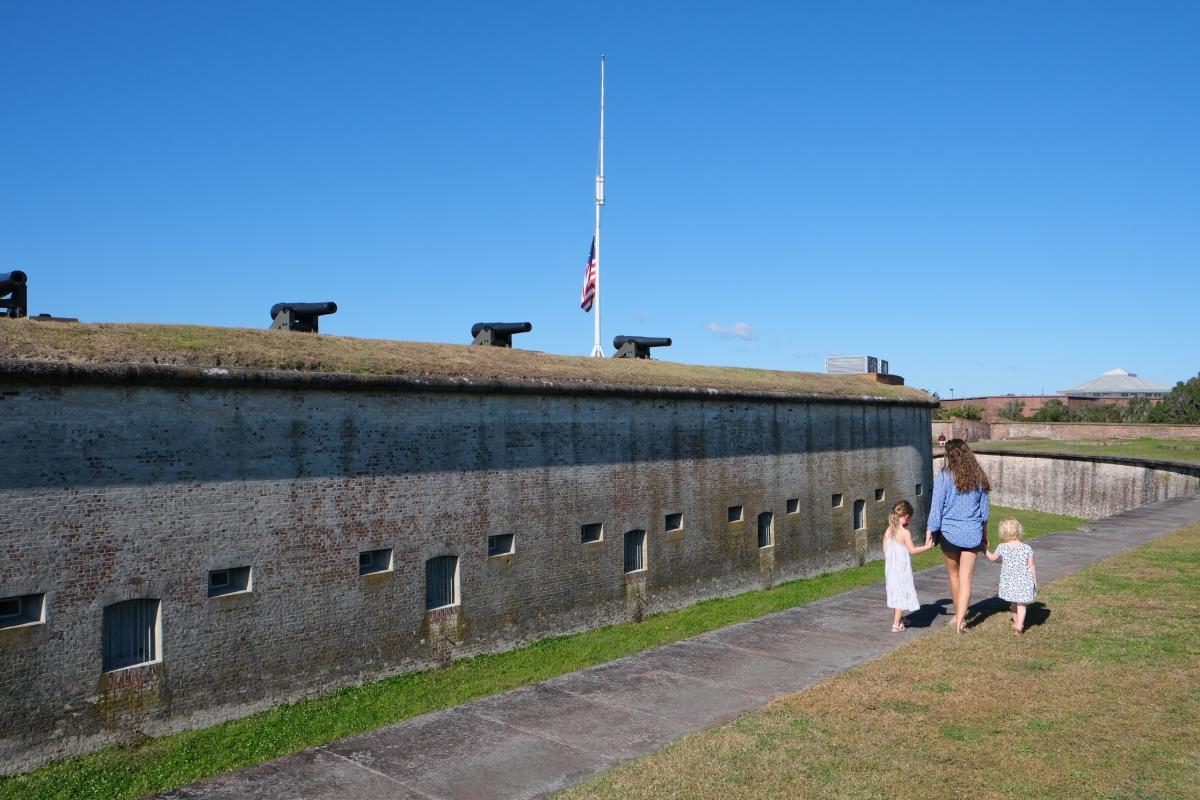 Beaufort Bus Tour - Who doesn't love a 1967 English double-decker bus! Our family hopped aboard the Historic Double-Decker Bus Tour with Beaufort Historic Site and stepped back in time as we heard tales of Beaufort's pirates, love stories, and Confederate spies. We lucked out on some wonderful fall North Carolina weather in the 70s and sunny. This tour engaged our children and being on a double-decker bus only added to the charm! Both the tour guide and driver were very knowledgeable and added some humor to the tour!
NC Maritime Museum - We had such a fun visit to this museum, they really know how to get littles engaged. Upon arrival we were told to scan a QR code which gave us a treasure hunt for the girls (amazing!). The museum gives you an inside glimpse to North Carolina's maritime heritage, coastal environment and natural history.  Here you will find artifacts from Blackbeard's wrecked ship, Queen Anne's Revenge. My girls were able to speak to a woman here about working in science and her job (restoring/preserving artifacts found in the area) - this was a highlight (girl power!).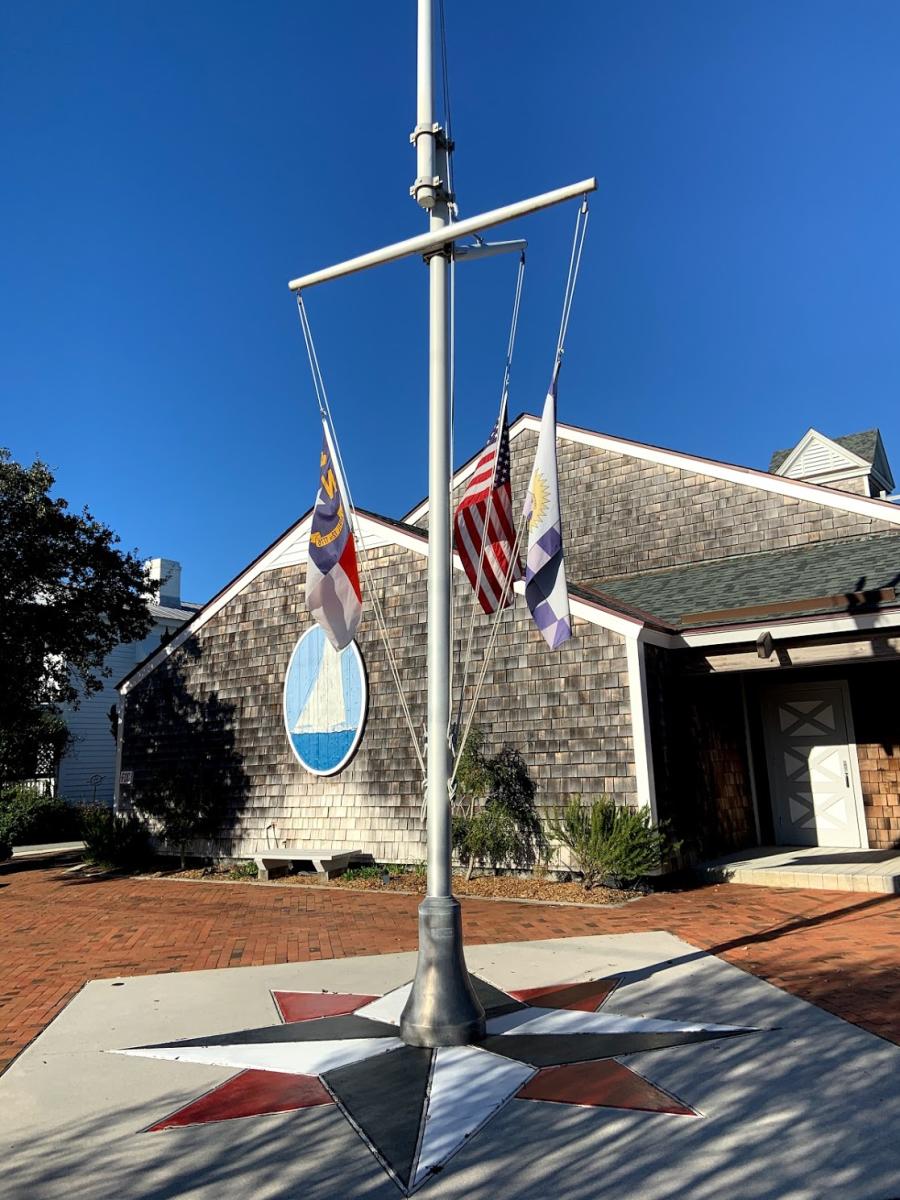 Harvey W. Smith Watercraft Center - Directly across the street from the NC Maritime Museum you will find the Watercraft Center. This is a very neat spot where you can watch wooden boats being built. Want to build a boat? They offer classes! Stop by here and marvel at a piece of maritime art.
Old Burying Ground - Beaufort's oldest cemetery is laid out among live oaks and comes with many tales. Download the app so you can take a self-guided tour. We went there at dusk, and with the setting sun and owls hooting back and forth, it was a visit to remember. Move along the sandy paths and you pass through American history. Some inhabitants of this cemetery include a child who died at sea and was buried in a keg of rum, a British naval officer buried in a standing position facing England, and the great privateer Captain Otway Burns. This is a must-visit when in Beaufort.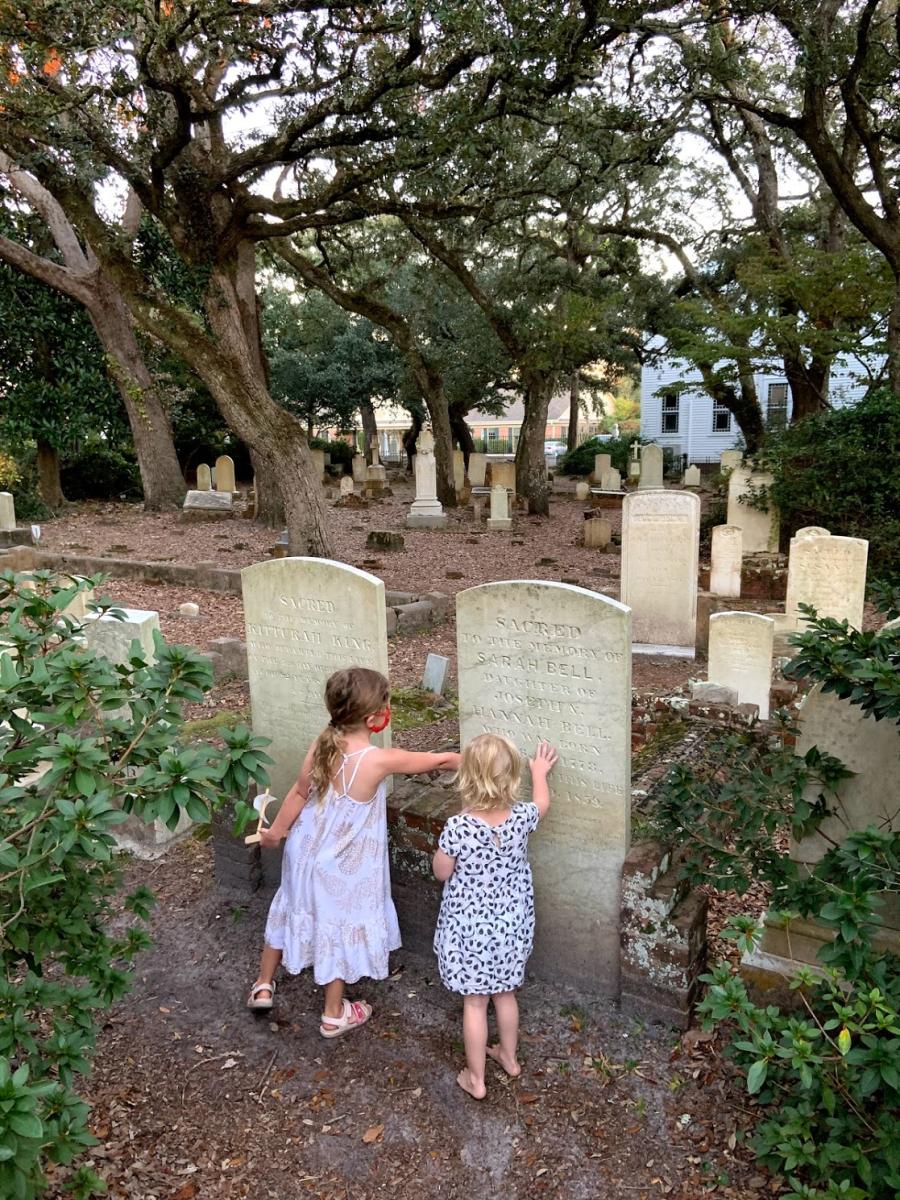 Shackleford Banks - Hop aboard the Island Express Ferry Service to search for wild horses at Shackleford Banks. It is said these horses are descendants of Spanish Mustangs that swam to shore from a shipwreck. You will need to exit the ferry on a ladder into the water (there is no dock here), but keep your shoes on when you go searching for the horses. We made the mistake of going barefoot and, although sandy, there were a lot of spurs and cacti! We were able to spot four horses from afar, you do not want to get within 50 feet!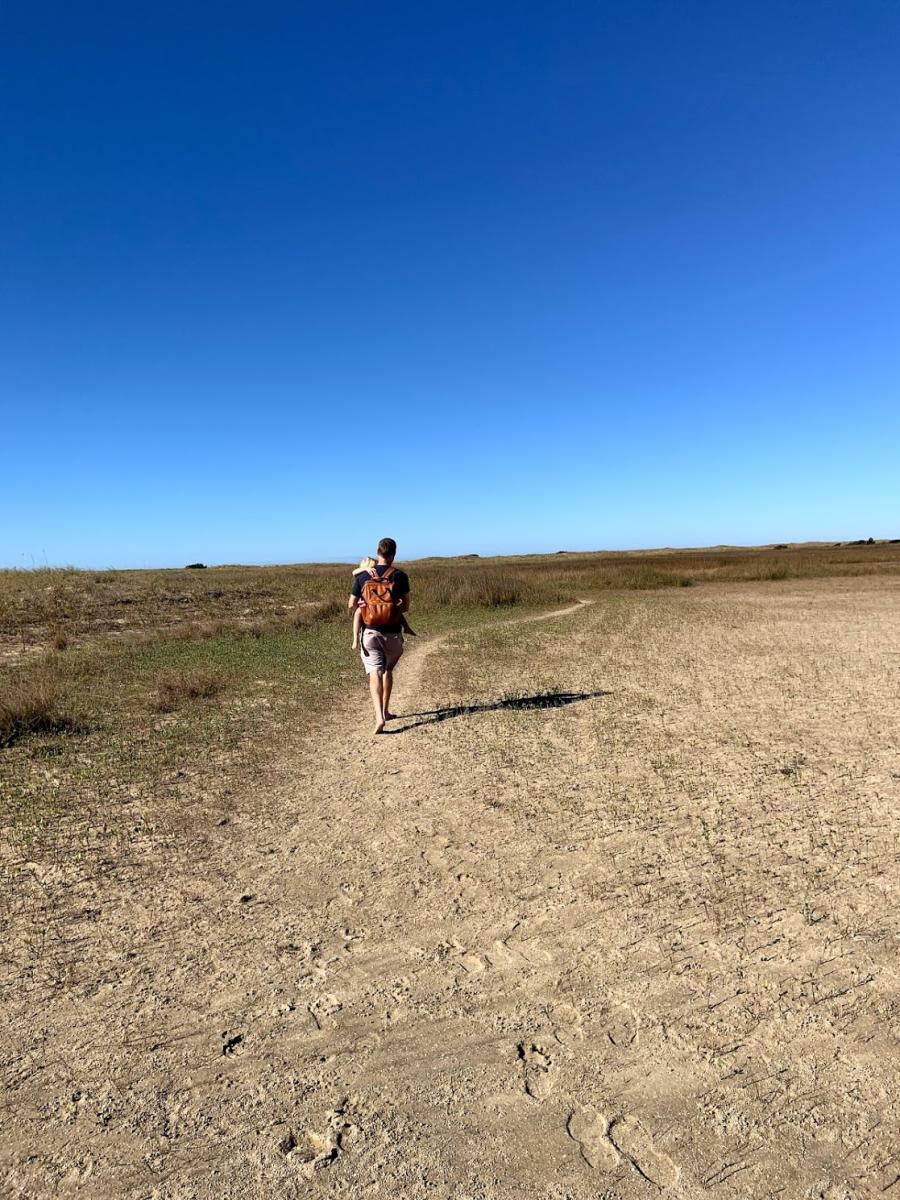 After a visit to this undeveloped island, you will know why this area is named the Crystal Coast, the water is crystal clear! We spent one hour here before heading to Cape Lookout, but I would recommend two hours. Because the water is so clear, it is a great place to wade in the water and search for seashells.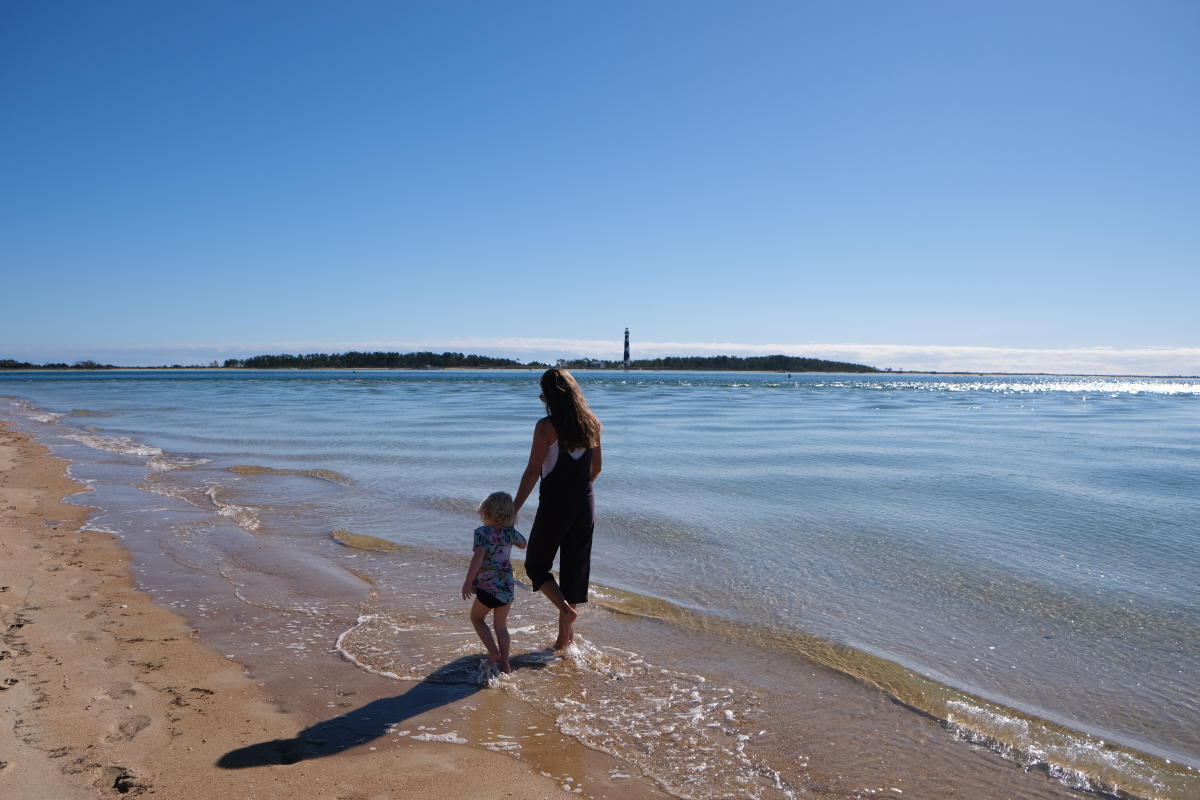 Cape Lookout National Seashore - After our time at Shackleford Banks we hopped back on the Island Express Ferry to Cape Lookout (about a 10-minute ride). The ferry departing Harkers Island offers a two-island ticket so you are able to visit both in one day. Cape Lookout is now officially my favorite beach in North Carolina - YES that is a bold claim but let me tell you why! Uninhabited shoreline, crystal clear water, incredible shelling, and a beautiful lighthouse... what more could you want?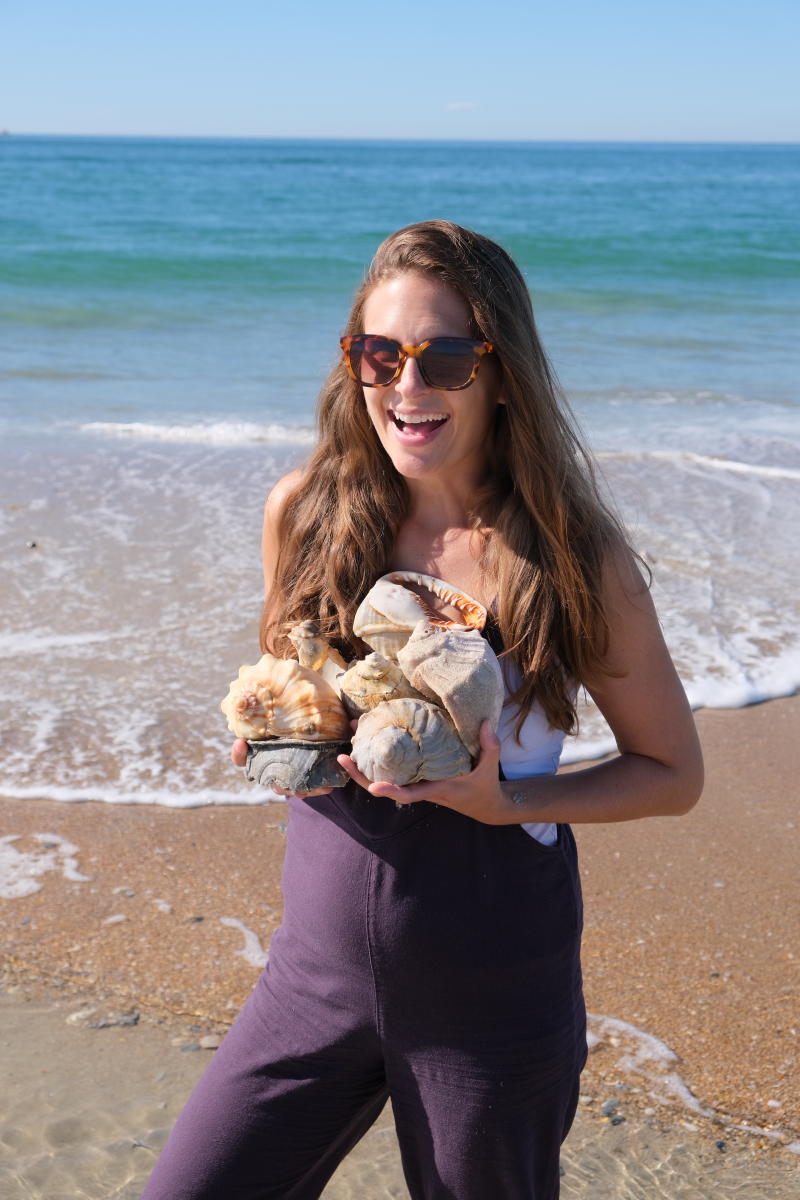 We rented a Kubota UTV to explore the island, and I highly recommend this if you want to make the most of your visit. Ride out to the point at Cape Lookout for the best shelling you've ever seen. There are also people fishing and camping out there which makes for a very unique beach vibe. There are two sides to Cape Lookout, the sound side and the ocean side. The sound side is reminiscent of a tropical island, with clear water and small waves (this is where to find the shells and good fishing). The ocean side has larger waves and a vast beach.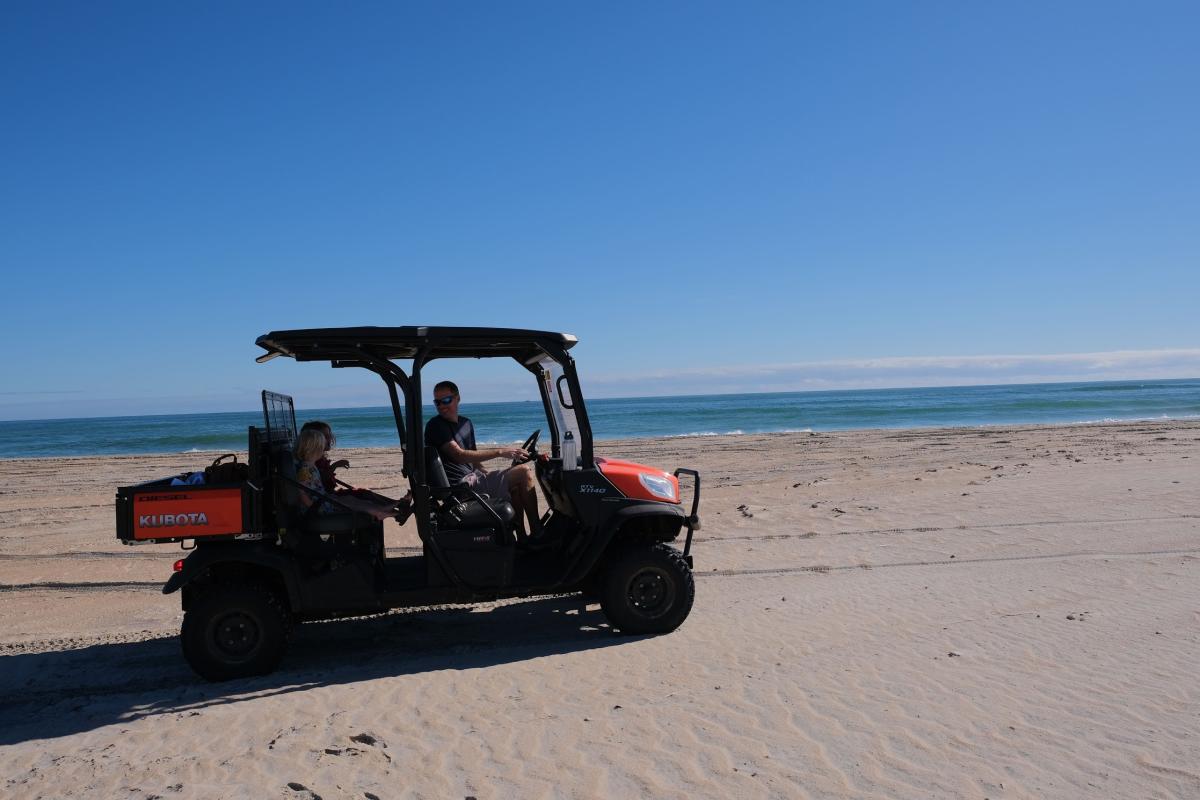 The Cape Lookout Lighthouse stands at 169 feet (second tallest in North Carolina and the fifth tallest in the United States). It is 207 steps to the top and you must be 44" or taller to climb. We love lighthouses and all the history behind them! You can step back in time at the historic Cape Lookout Village. See the old lifesaving station and several old cottages. We spent 2 hours here, but you could easily stay the whole day. Pack a cooler with lunch and bring lots of water!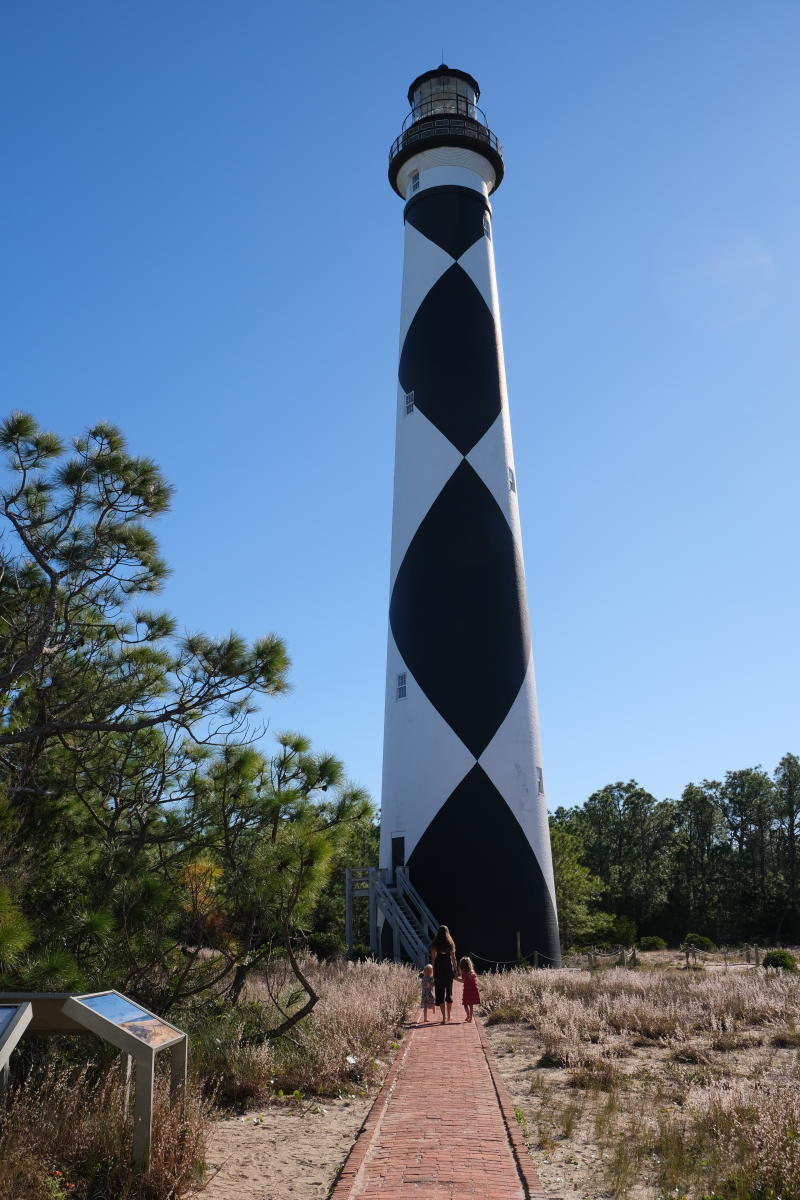 The N.C. Aquarium at Pine Knoll Shores - This aquarium is the perfect stop on your stay at the Crystal Coast. I have been visiting this aquarium for many years (long before children). I am happy to say they love it as much as I do! Here you can watch river otters play, touch a stingray, explore a living shipwreck, meet a bald eagle, visit with a rare white sea turtle, and so much more. They have an expansive outdoor nature play area which is a favorite for children.
Appetite
Caribsea Restaurant - First class fare in Emerald Isle that will not disappoint. We got our meal to go, but they have an amazing rooftop bar (a great place to watch a sunset!). They have everything from steak to seafood and signature cocktails.
Dank Burrito - This is not your typical burrito place! We cannot rave enough about the food and service at Dank Burrito. The ingredients are fresh and the flavors are bold. We visited before thanksgiving and tried the Danksgiving burrito... oh.my. On other burritos make sure you get the spicy kimchi, it really brings out the flavor! The staff is kind and welcoming, they really took the time to help us with our order.
Amos Mosquitos - When a restaurant gets its name from a knock-knock joke, you know you have to visit! This restaurant in Atlantic Beach has been around for over 20 years and uses local, sustainable ingredients. The staff is kind and the food is delicious. I am still dreaming about my shrimp & grits! This is a great family restaurant, very close to Fort Macon.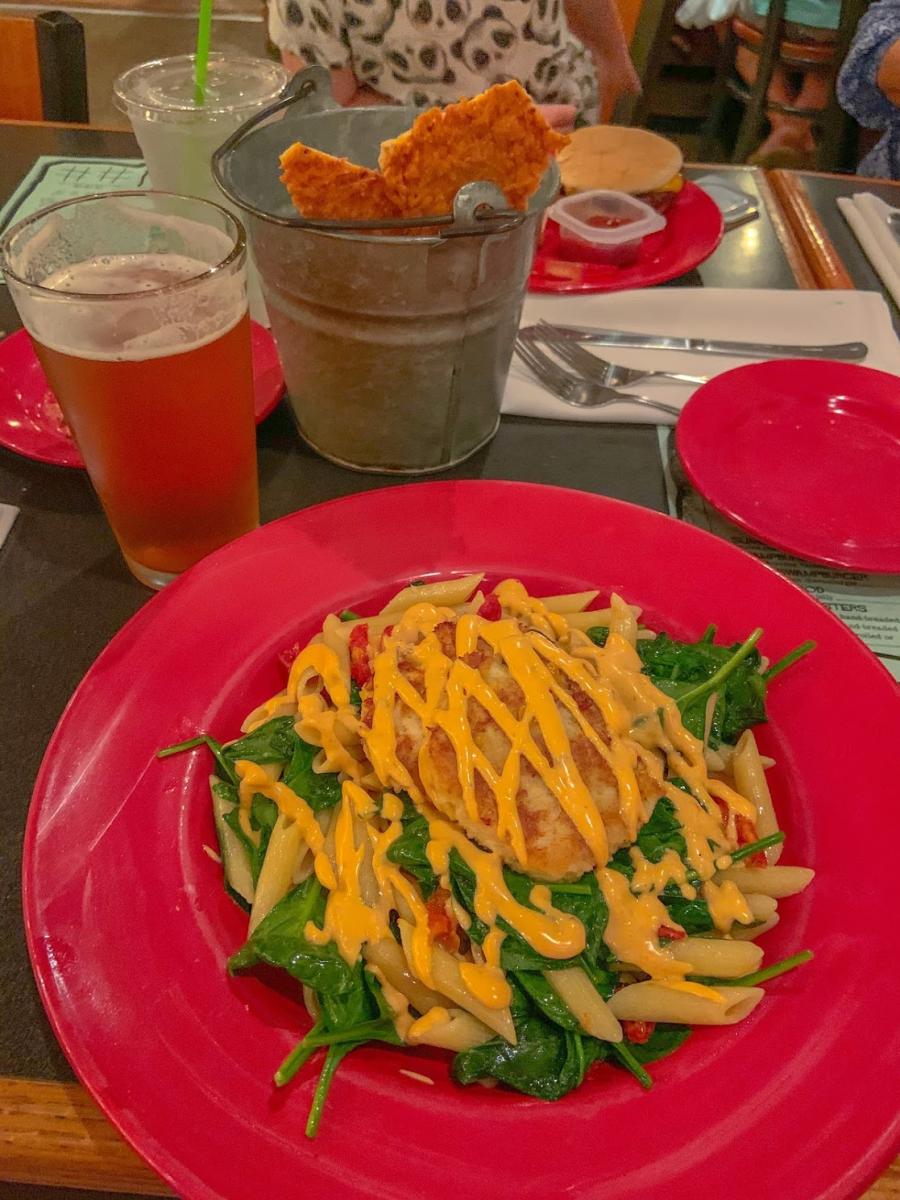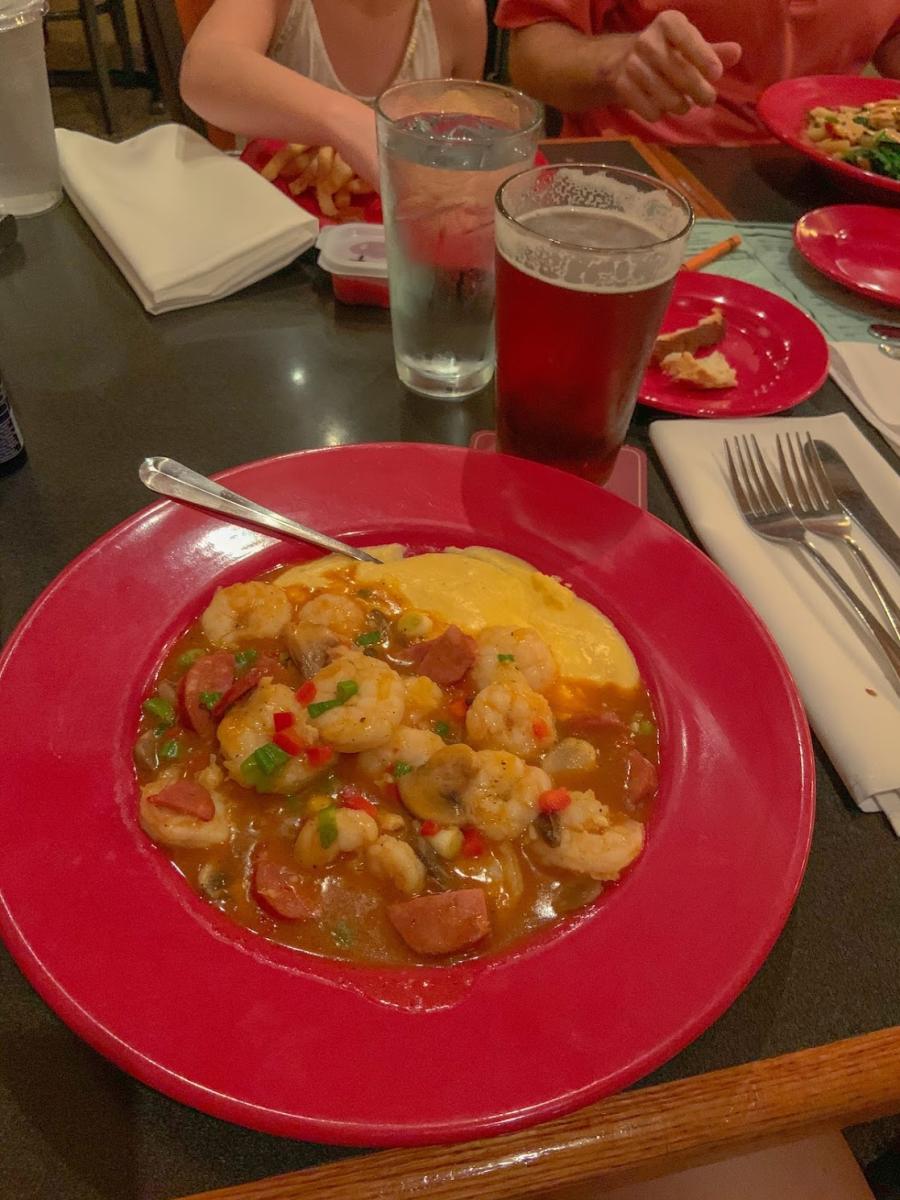 The Trading Post - We enjoyed a delicious breakfast in Emerald Isle at The Trading Post. The chicken and biscuits with gravy and French toast were amazing! They also have a great outdoor space with fire pits and corn hole.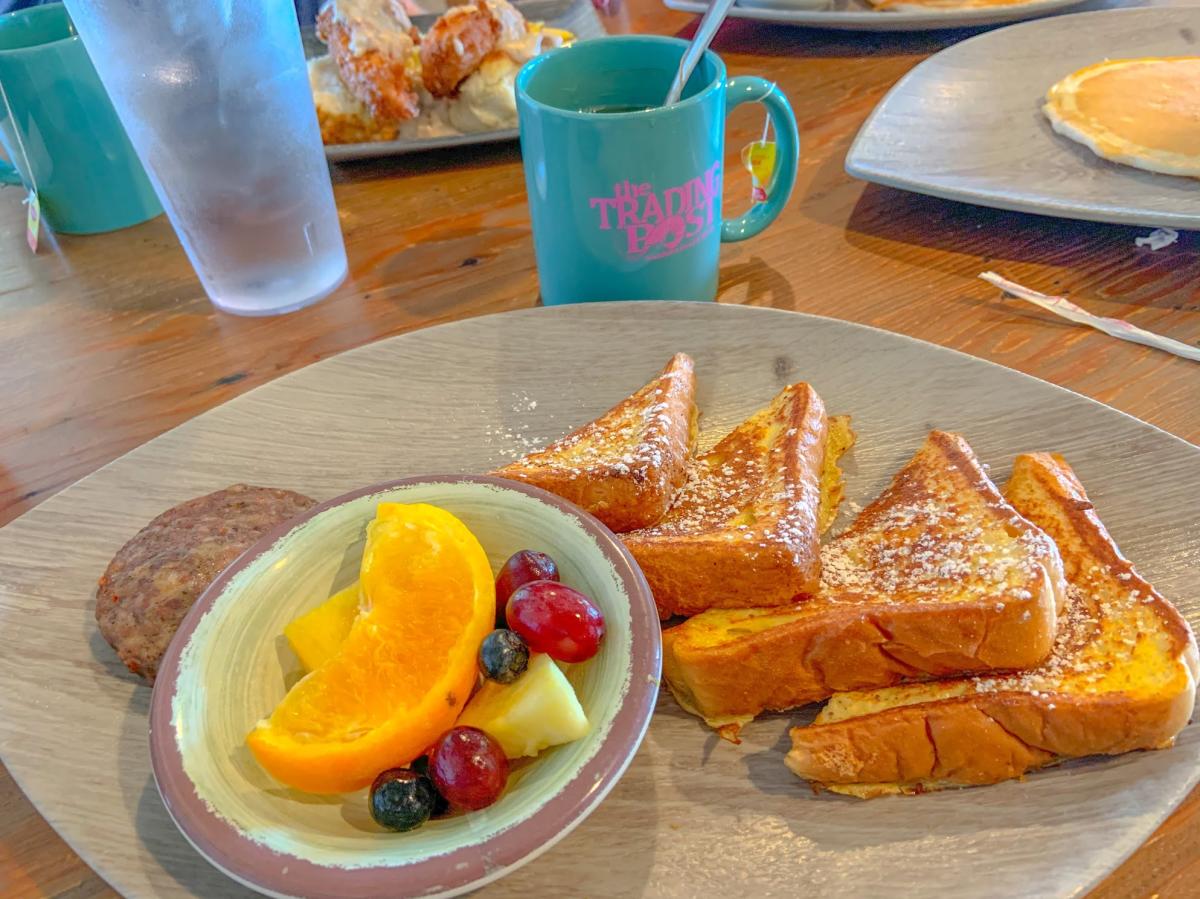 Front Street Grill at Stillwater - Located in Beaufort, we stopped here to visit the Rhum Bar! The outdoor waterfront bar area is the perfect spot for relaxing and taking in the view. Try the Painkiller - you can thank me later!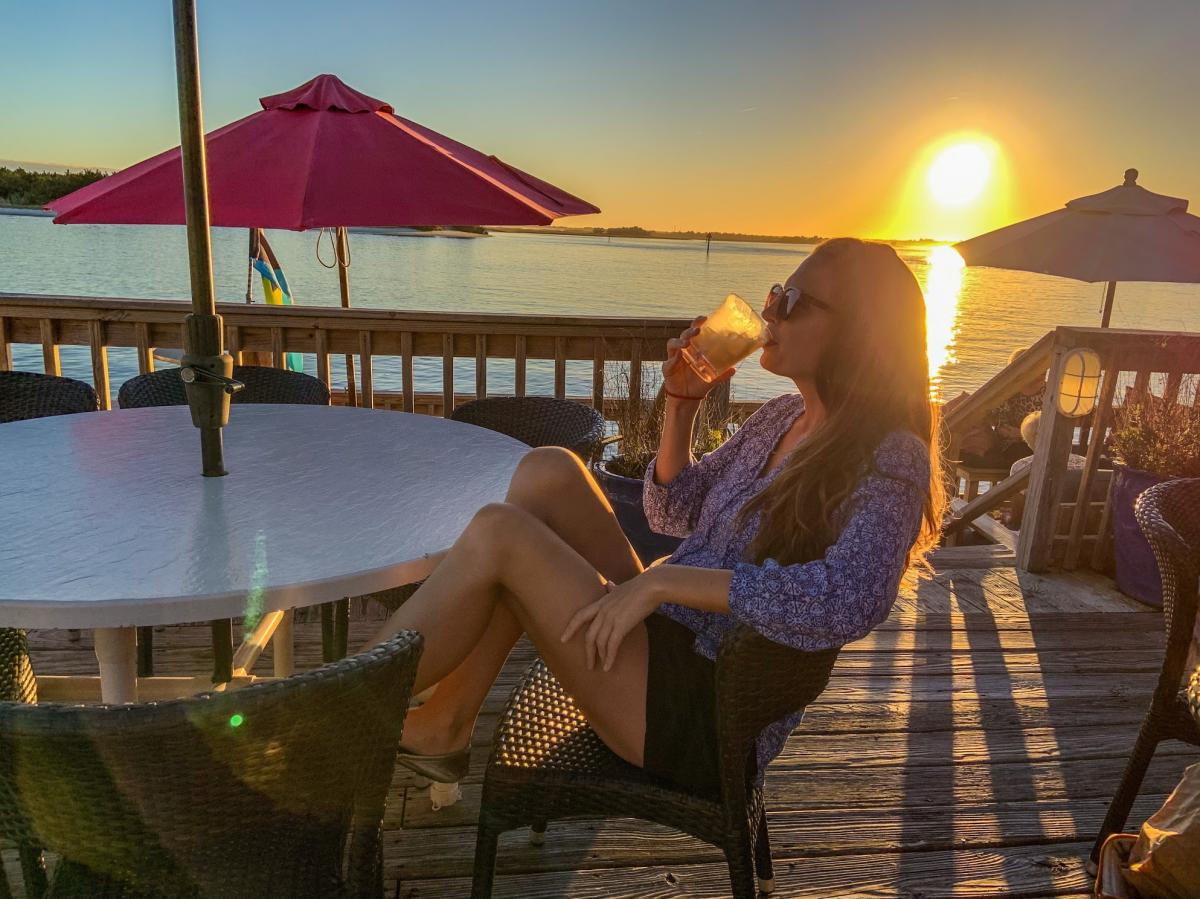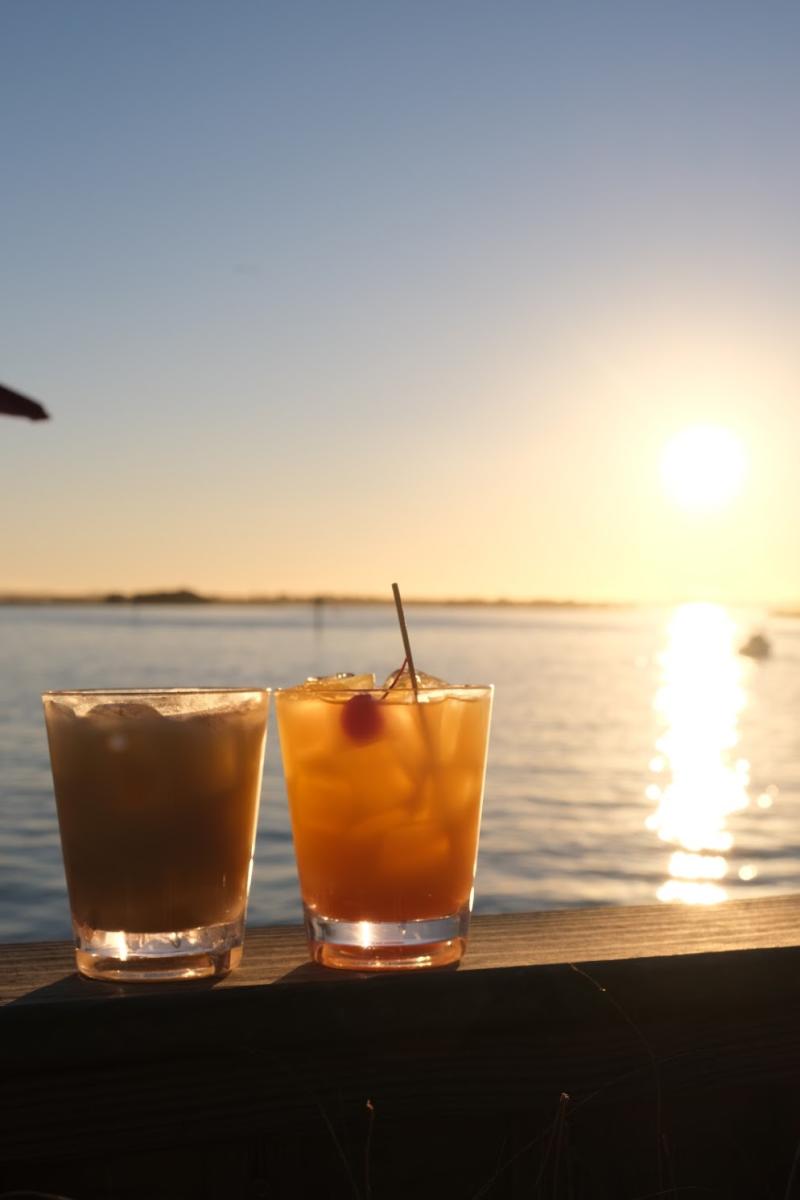 Captain's Kitchen - This food truck is owned and operated by a lifelong commercial fisherman and located in Indian Beach. They have everything from seafood plates to shrimp burgers and chili fries.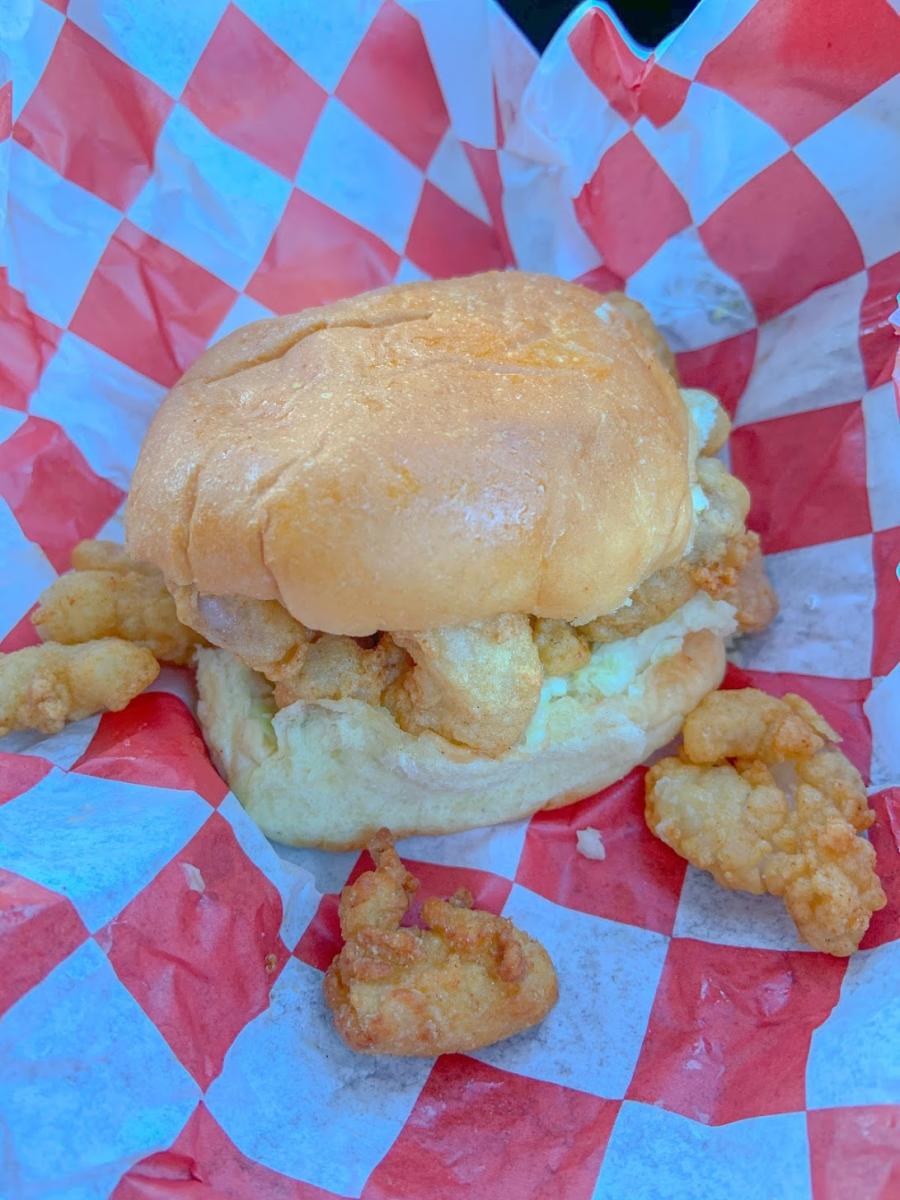 Snapperz - If you are looking for fresh local seafood - this is your place in Emerald Isle. Their hand-cut steak has incredible flavor, and the steam pots are very generous. We got our food to go, but they had a great outdoor dining area and were very family friendly.
Flip Flop Donuts - Who doesn't love a donut on vacation?! Flip Flops in Emerald Isle has some of the most unique donut combinations, and they are delicious! Try the maple bacon, mmmmm...
Until next time...