Imagine reeling in the freshest fish in time for dinner without even having to step foot on a boat! Surf fishing here on the Crystal Coast can line your dining table with an array of fish for your very own seafood buffet. Follow along as we take a deeper dive into surf fishing our beautiful coastline.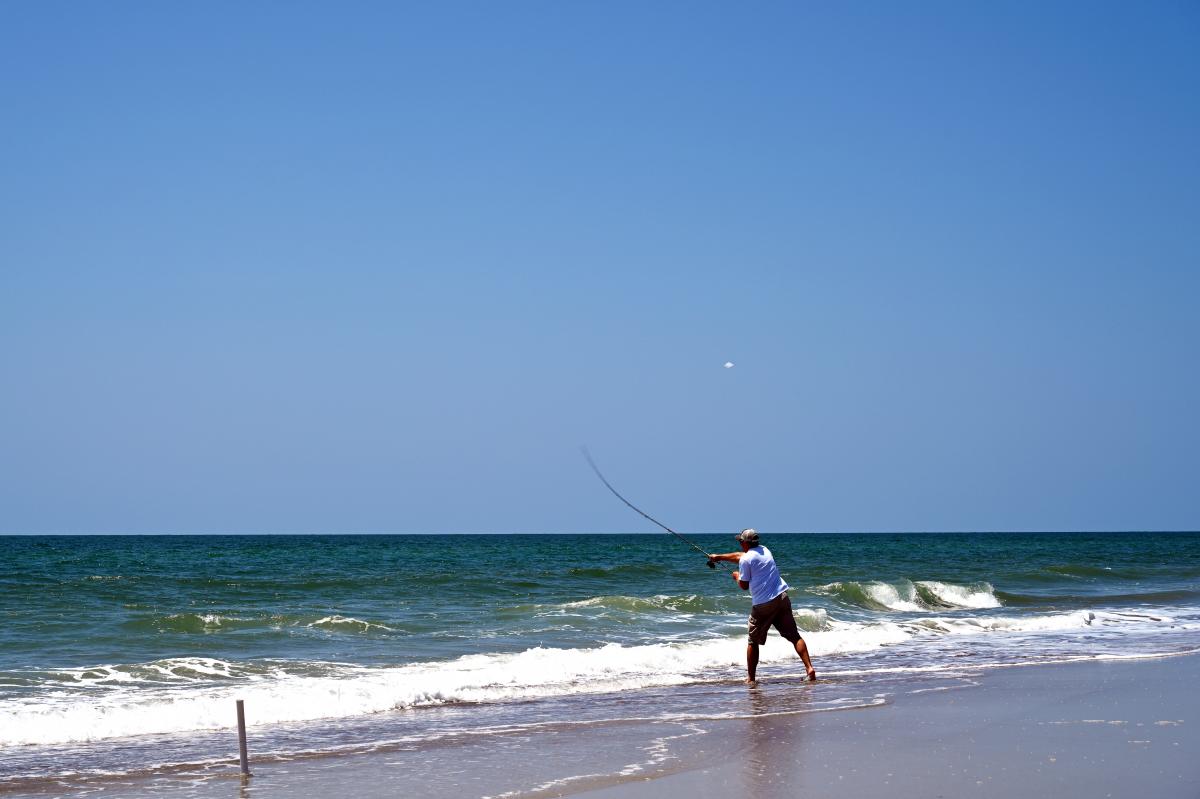 With miles upon miles of sand beaches along the Crystal Coast, you'll find Spanish Mackerel, Bluefish, Bass, Sea Mullet, Spot, Speckled Trout, Red and Black Drum, Pompano, Stingrays and more just a good cast away. The high season for surf fishing is from May to October, but the sport can be enjoyed year-round. Many anglers find October to be the peak fishing month as migrating Red and Puppy Drum make their run along the coast that will make a delicious trip from hook to frying pan, oven or deep fryer.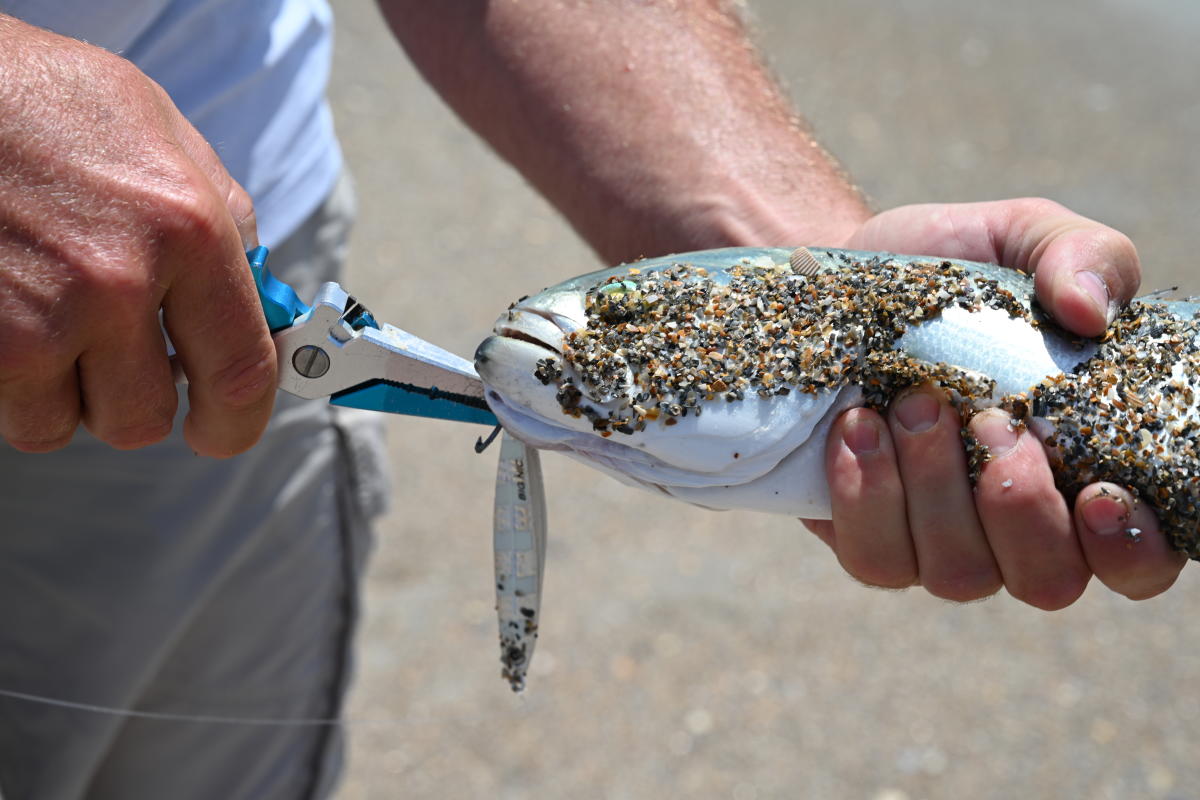 We went to a local tackle shop Chasin' Tails in Atlantic Beach to learn about surf fishing from one of our local experts.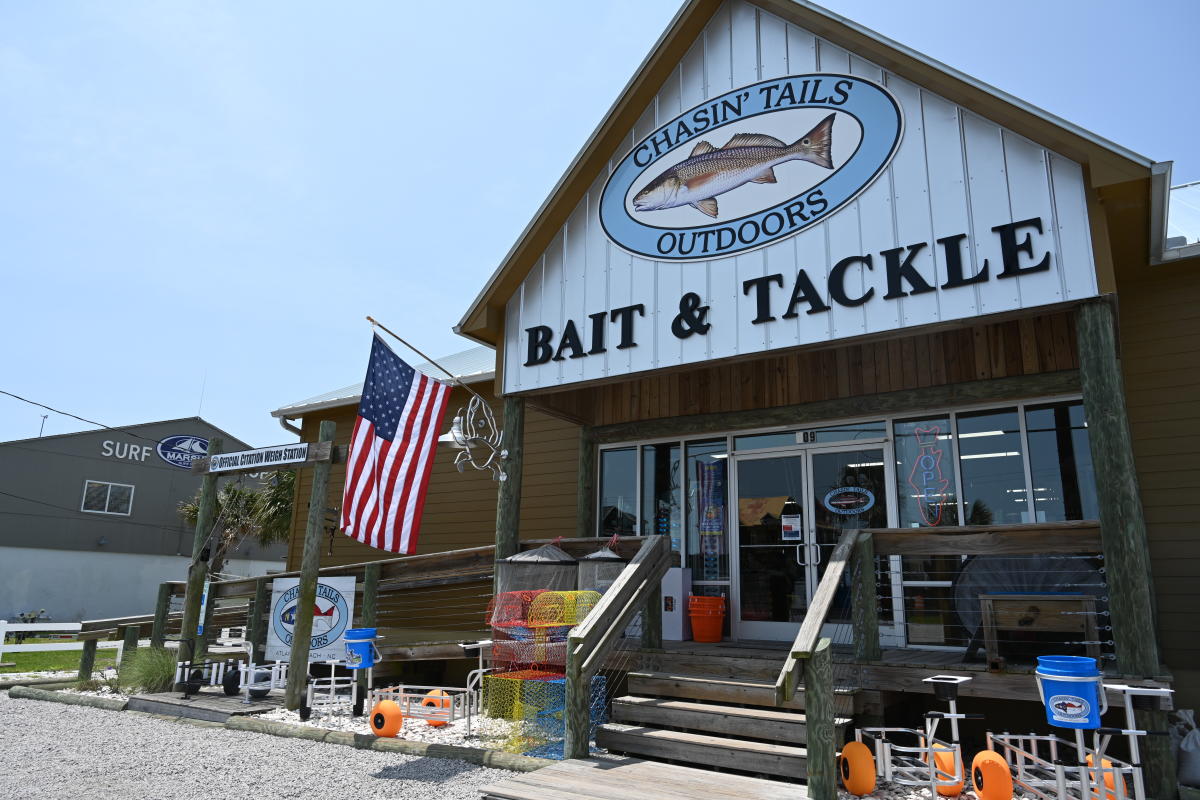 Damion Morgan showed us around the shop and explained why surf fishing is so popular in the area. "A lot of people don't want to go out on a boat," said Morgan. "Surf fishing is more cost-friendly and can be more leisurely. Folks can pop up a chair and an umbrella and spend the day with family and fish at the same time."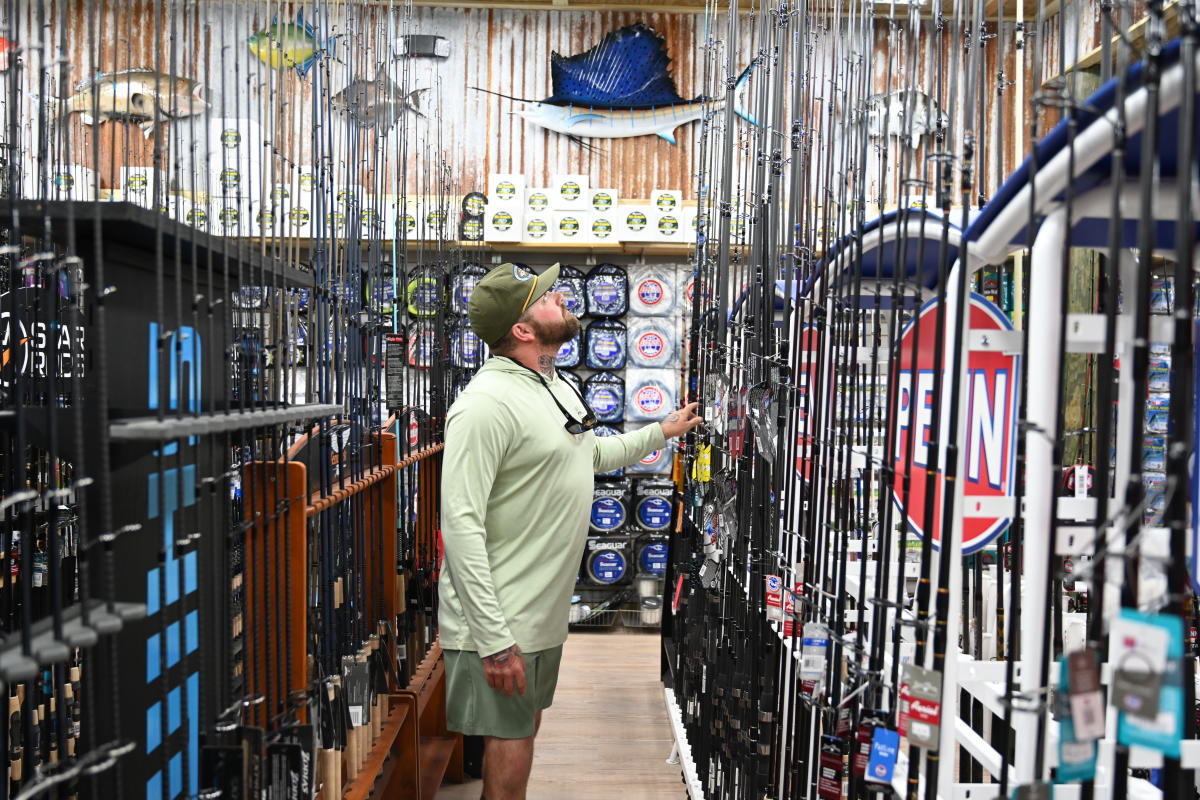 Morgan says you need a long fishing rod and reel, a good, weighted surf fishing rig, bait and a valid North Carolina fishing license. Fishing licenses can be purchased at local bait and tackle shops, Marine Fisheries, and online.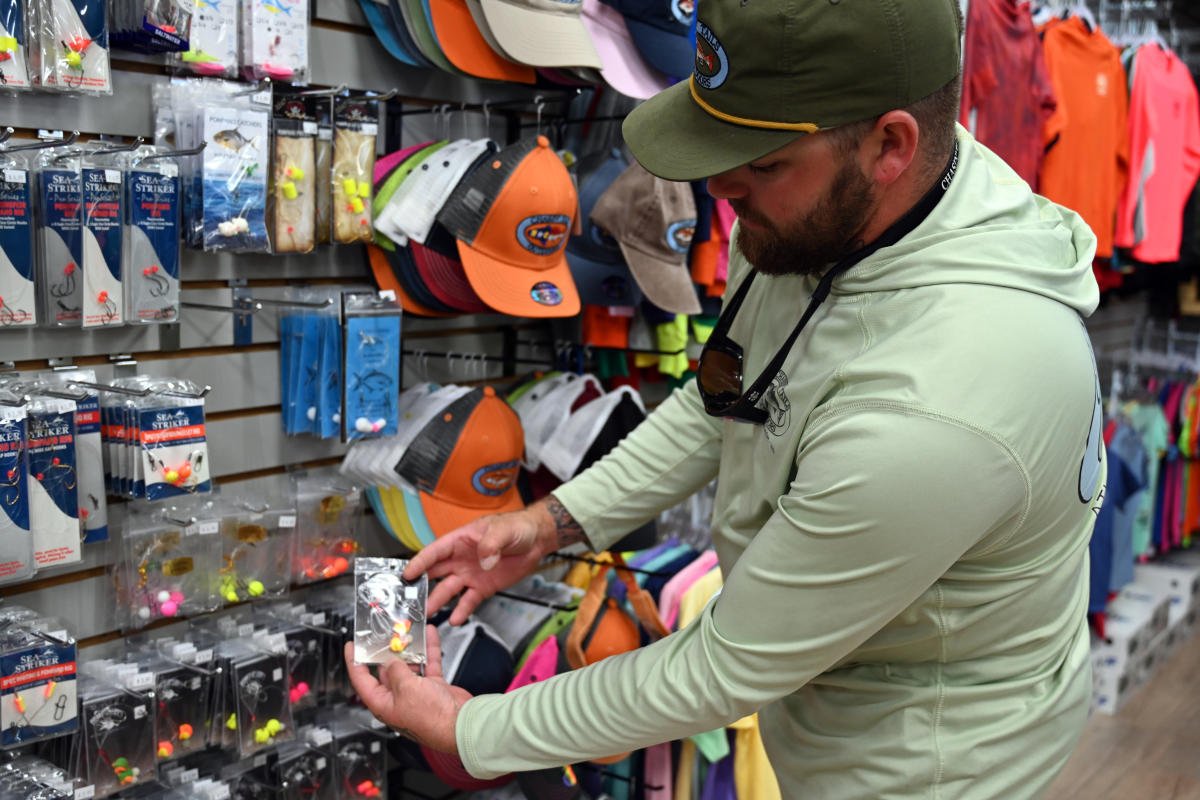 Some fishermen use real bait like shrimp, mullet, squid and sand fleas. These can be bought in local bait and tackle shops and many grocery stores. They can also be caught with a cast net or by digging in the sand for sand fleas where the water breaks.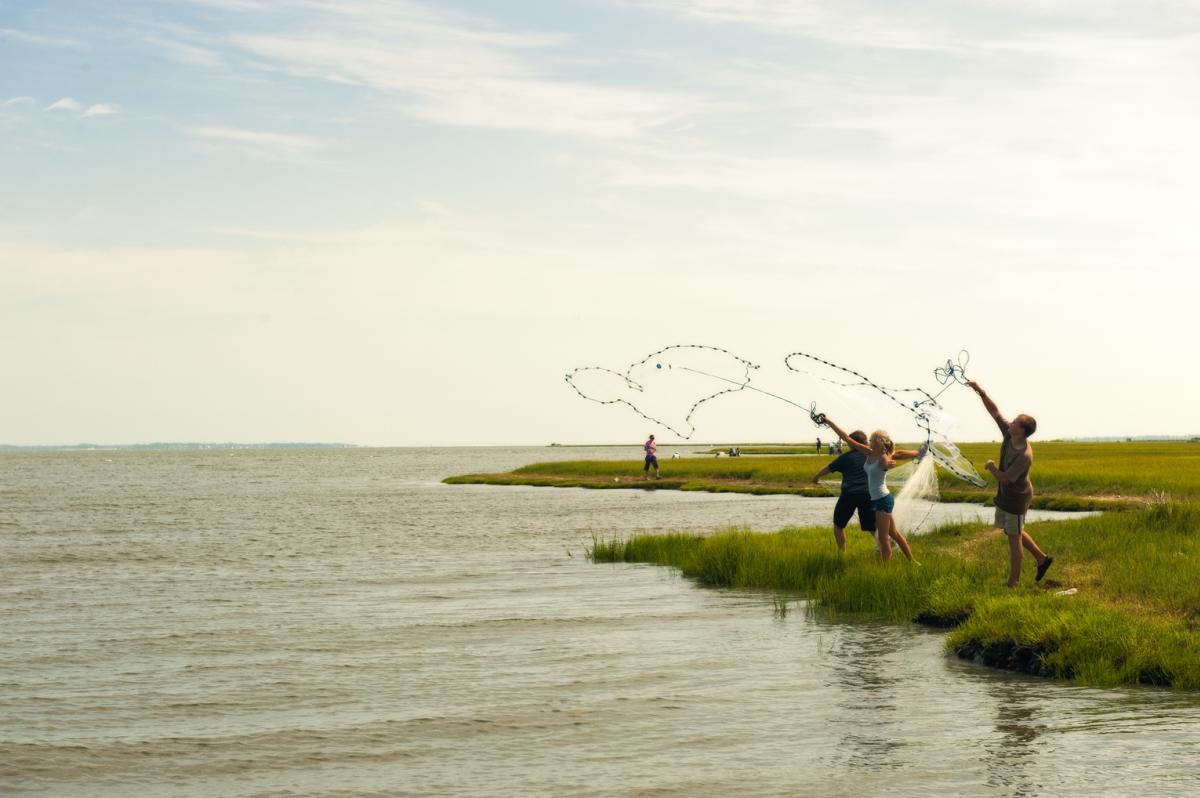 Others swear by soft plastic artificial bait with a jig head. Finding the rig that works best for you is all part of the surf fishing sport.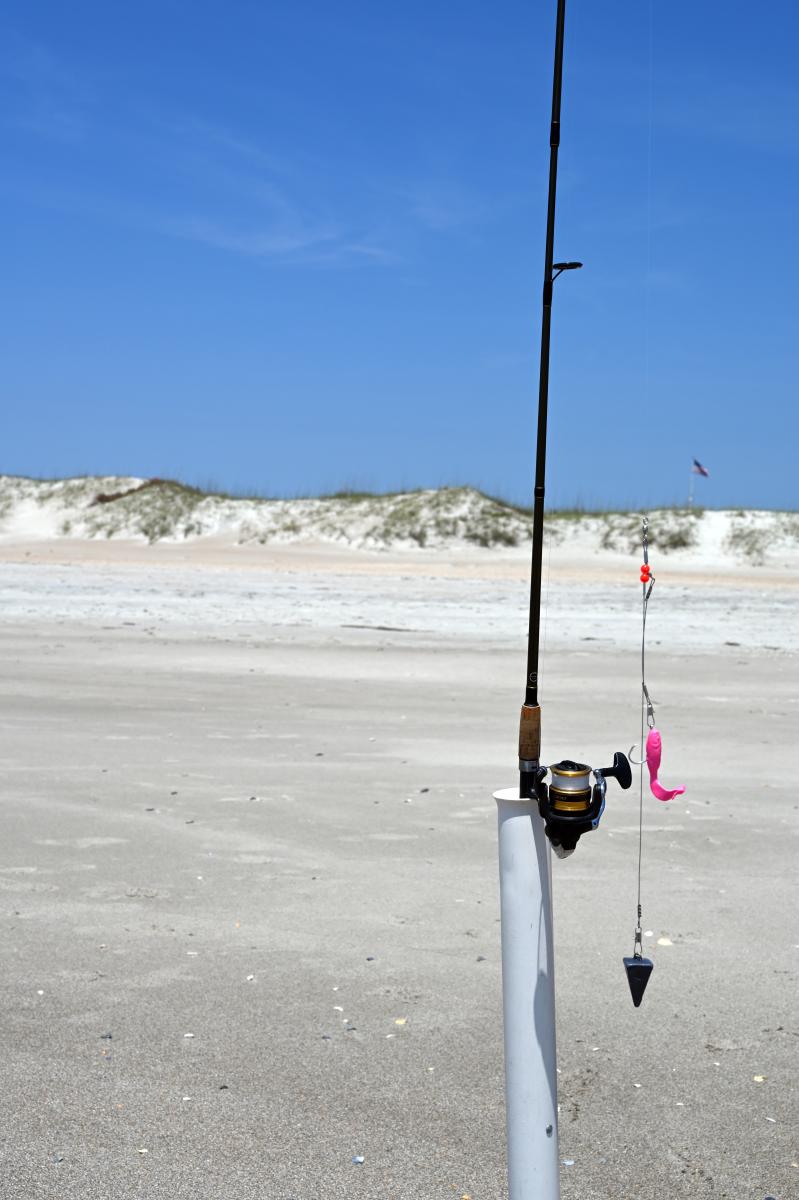 Fishermen then cast into the breaking waves. Some of the best times to surf fish are dusk and dawn, and around high tide when there is deeper water access for fish. Anglers say the inlets, along the Fort Macon rock jetty, and near the Atlantic Beach and Emerald Isle fishing piers are prime locations to cast a line.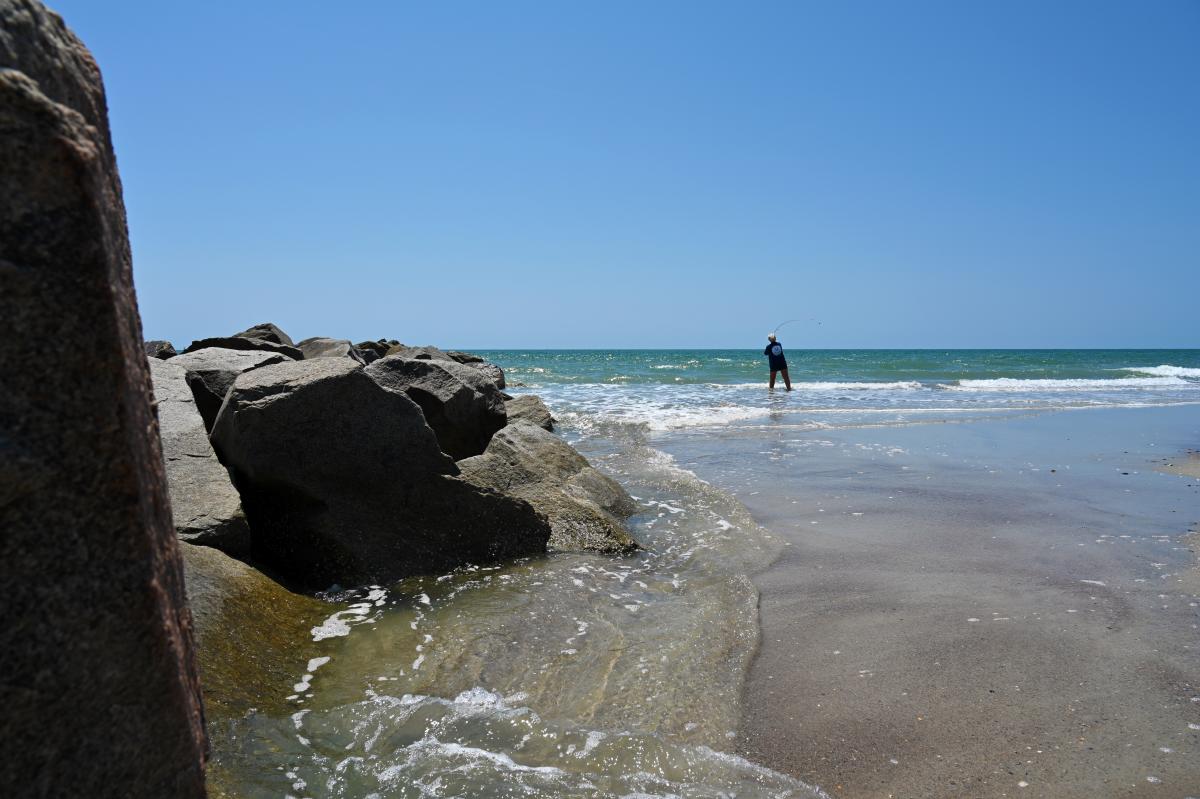 Bait and tackle shops are a great resource for discovering many of the local fishing hotspots and finding out what species are biting. Some even offer surf fishing charters where their pros take you out with all their best gear and will even clean your fish.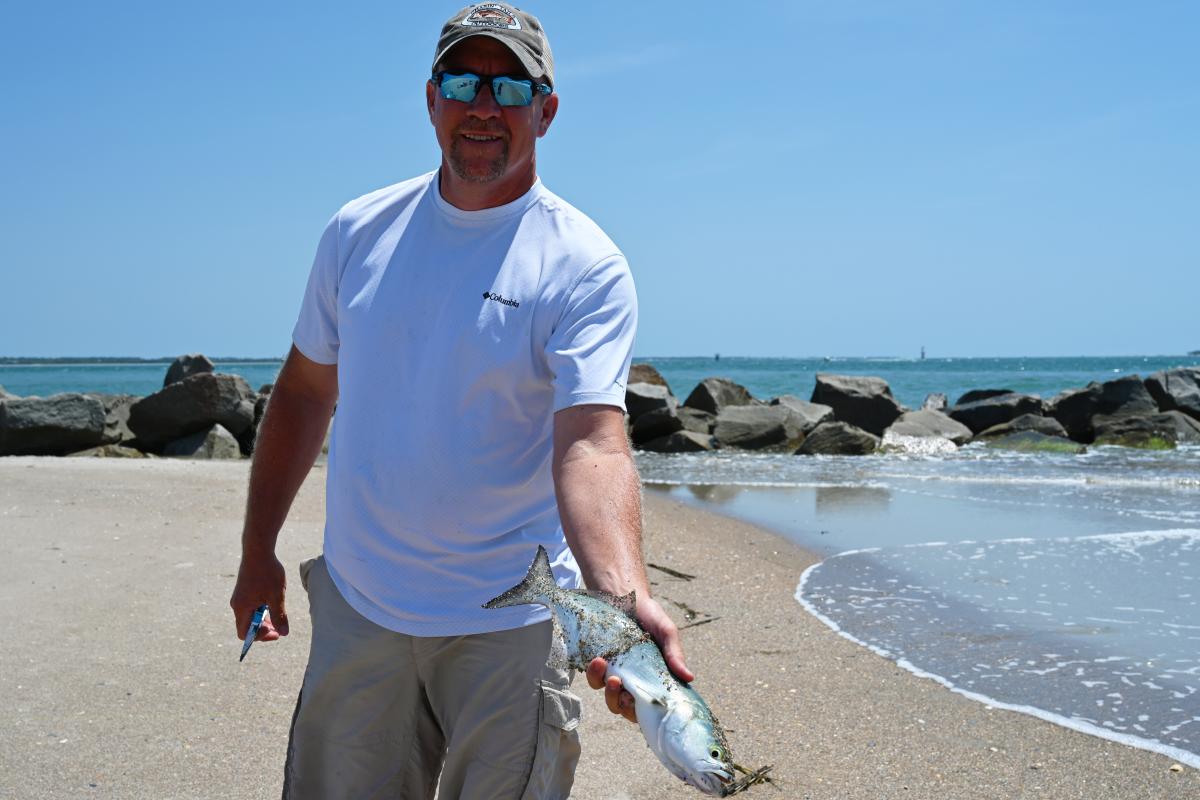 Once you've got a handle on where and how to catch your favorite fish, there are some local surf fishing tournaments to enter and see how you compete. The 21st annual Gordie McAdams Speckled Trout Fishing Tournament is a fun one and free to register. For more information about local fishing tournaments click HERE.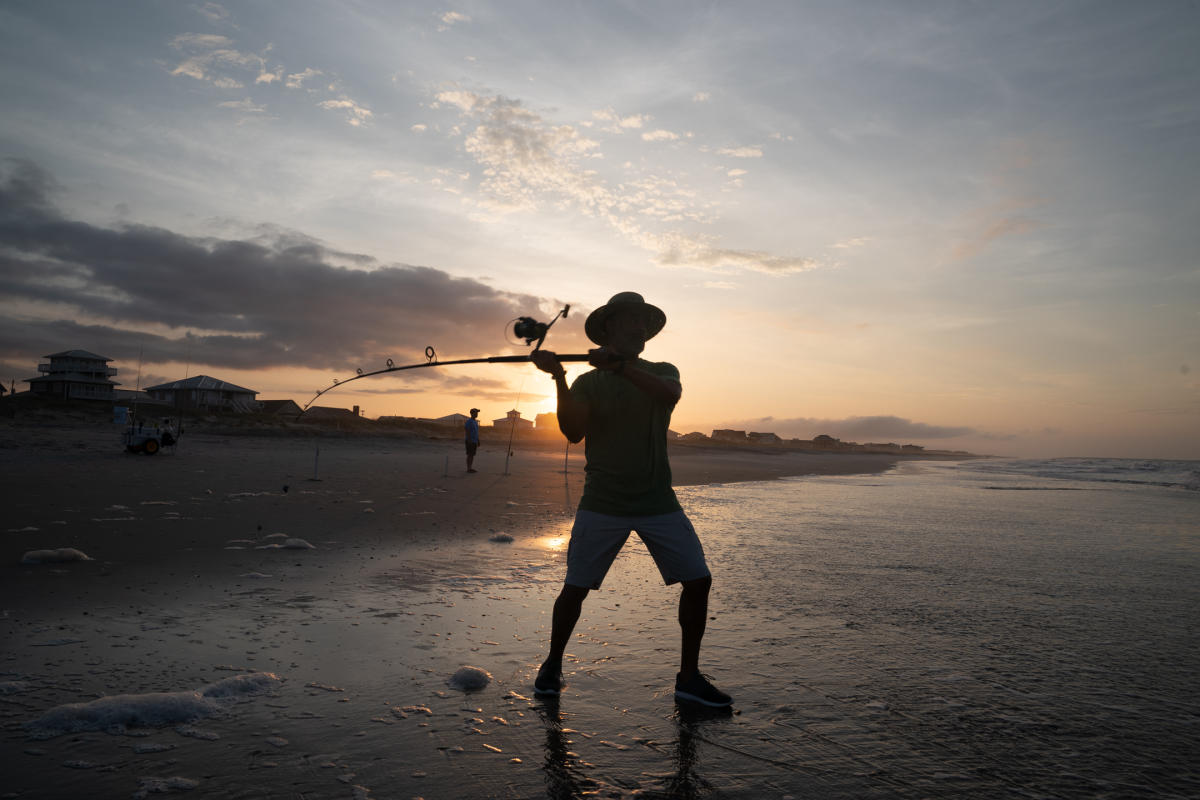 So rig up your line and head to the Crystal Coast. If you're still looking for a place to stay, check out our specials page for a great catch!