When you travel somewhere on vacation, to truly feel like you've discovered the area, you need to go where the locals go. And if that place has been in business for more than 60 years, you know there must be something to it. We've done the work and found four unique eating experiences you don't want to miss when you visit the Crystal Coast. Not only has the quality of the food stood the test of time, but the experience of stepping back in time and mingling with the locals makes it worth your while.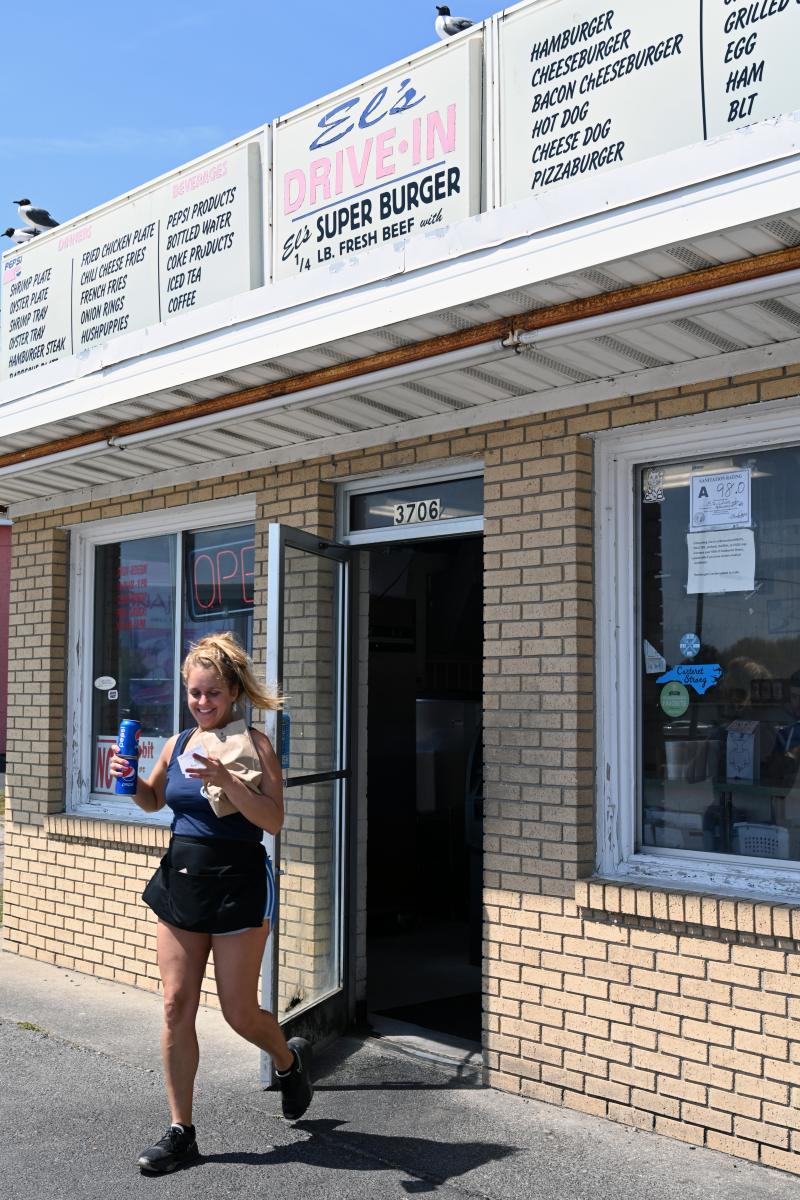 First up, El's Drive-In. Three generations have owned and operated this old-fashioned, family-friendly drive-in restaurant since 1959. Everything from their super burger to their hushpuppies are quickly and freshly made to order. How it works: You try to squeeze your car through the maze of their often-packed parking lot and an El's Angel comes to take your order. You think to yourself that these ladies must put a thousand miles on their shoes daily as they run back and forth between the small brick building and the dozens of hungry customers on their lunch breaks. Watching all the moving parts orchestrate together is entertainment in itself while you wait until that brown paper bag full of hot food arrives at your car. Do these ladies have wings or what?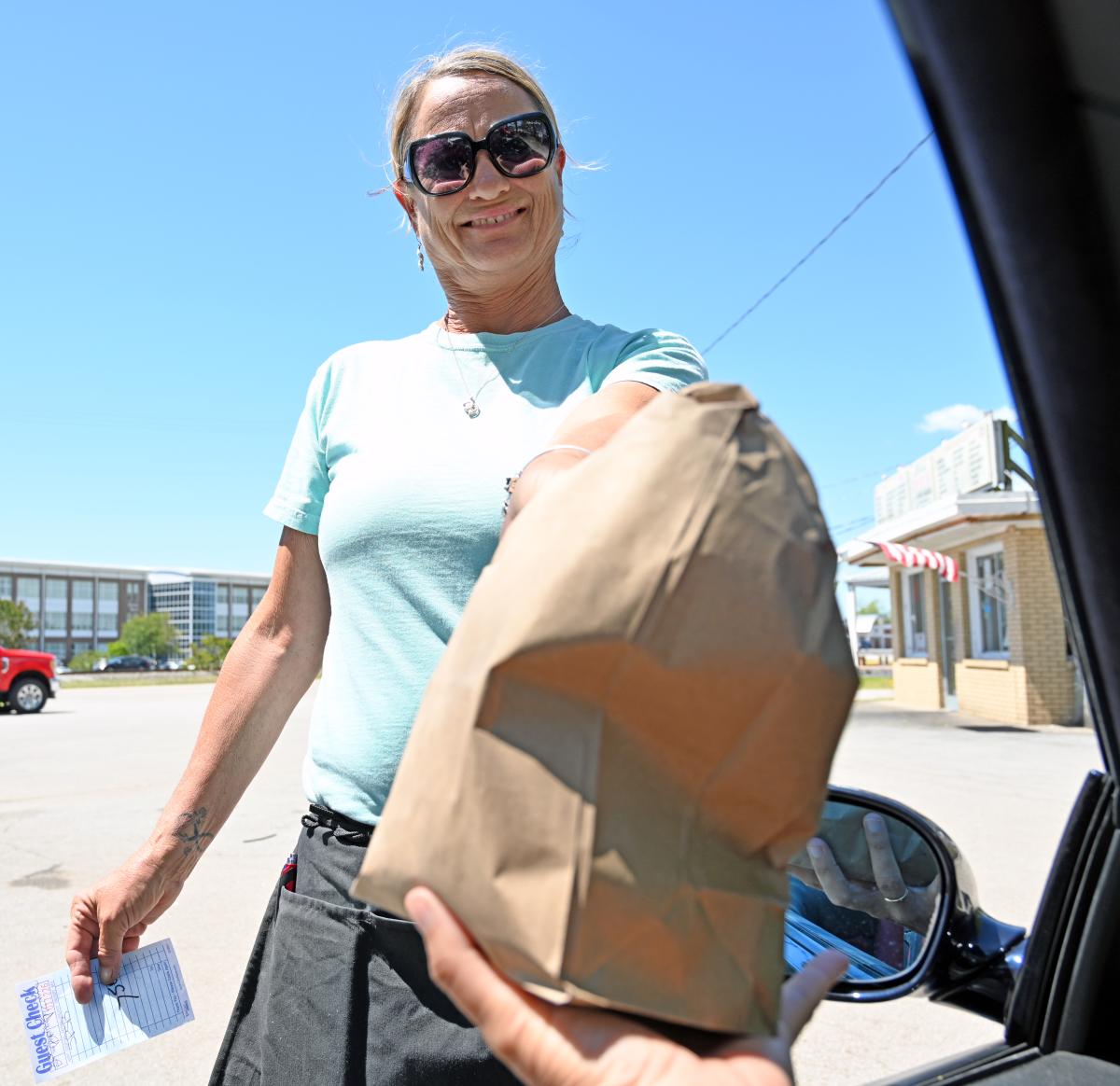 Once your order arrives you can enjoy it in your car or at one of their picnic tables shaded by the oak trees, as long as you're prepared to fend off those hungry seagulls. El's is located at 3706 Arendell Street in Morehead City. Cash only. Try the shrimp burger, El's super cheeseburger or the hotdog "all the way."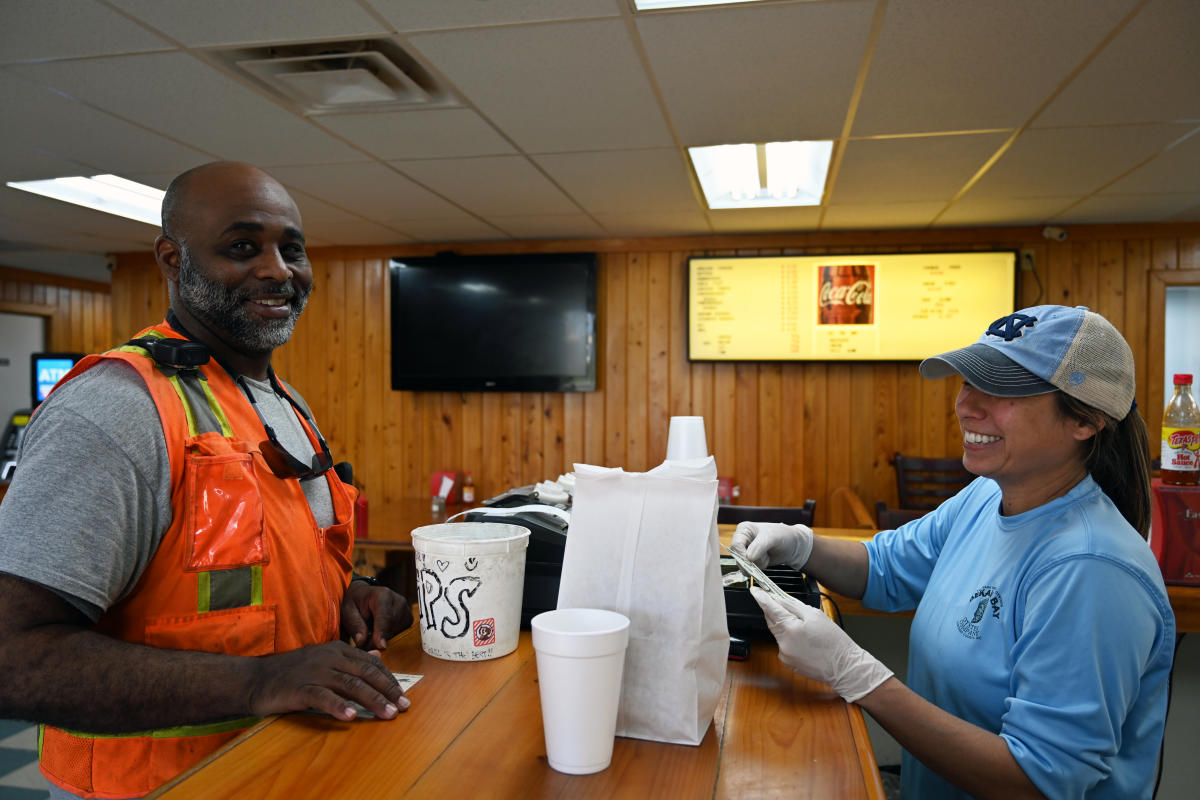 Back in 1950, The Spot Grill was located across from the local Beaufort High School. The principal at the time would let students walk across the street for lunch where they could get a burger, fries, and a drink for 25 cents. That great following continues today in a new location where customers can find handwritten specials chalked in between wood panels, and short-order cooks flip through 100 burgers a day. The restaurant added seafood to the menu in 2012 which now includes flounder, soft crabs, shrimp burgers, sea mullet and whatever else is in season.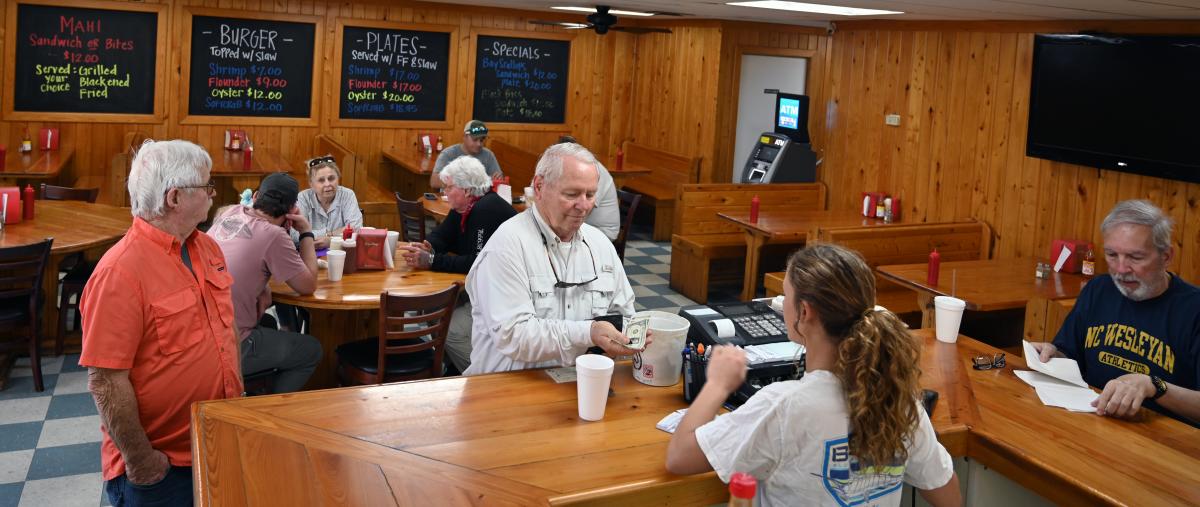 "We have customers who come here every week, even some who come every day, order the same thing at the same time and sit at the same place," says Melissa Luther who has worked at the restaurant for 12 years. The Spot Grill is located at 202 Wellons Drive in Beaufort. Cash only. Try the Carolina red hot dog and the shrimp burger. While the cost has gone up a bit from the 25-cent lunch special, you can leave with a full belly and cash still in your wallet.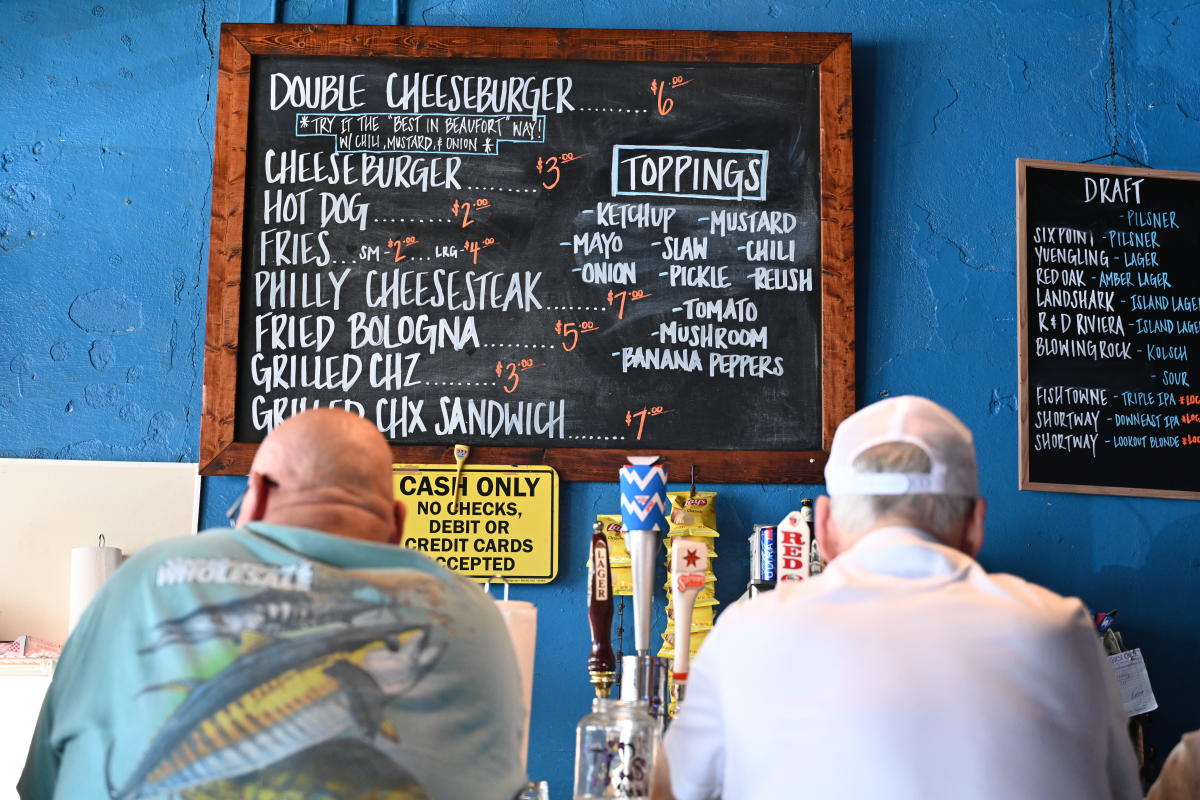 The Royal James in Beaufort was once called Vick's Place when the owner brought in pool tables in 1945, according to employee Kat Hill. Legend has it that when Vick started losing his customers around 6:00 p.m. when they had to get home to their families in time for dinner, he started grilling burgers and hot dogs to keep people around. He served his food "all the way" and if his diners didn't like it, they had to just scrape off their buns. Some regulars even started bringing food home to their wives.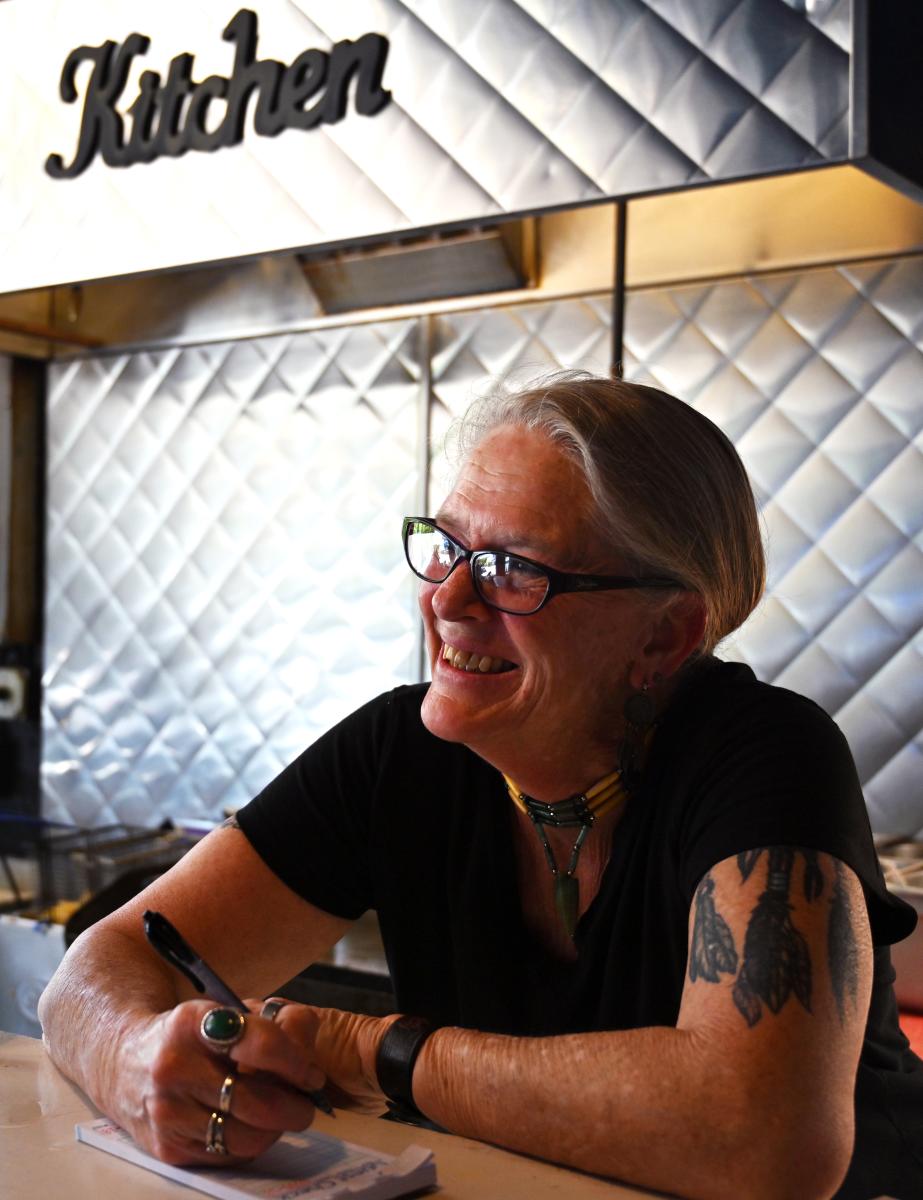 In 1983, a new owner meant a new name, but the James kept its seat as the longest continually running business in historic Beaufort, and Kat says it still has the best burgers in town. The Royal James is located at 117 Turner Street in Beaufort. Cash only. Try the double cheeseburger the "Best in Beaufort" way with chili, mustard and onion or the poor man's steak and eggs, both paired with a cold draft beer.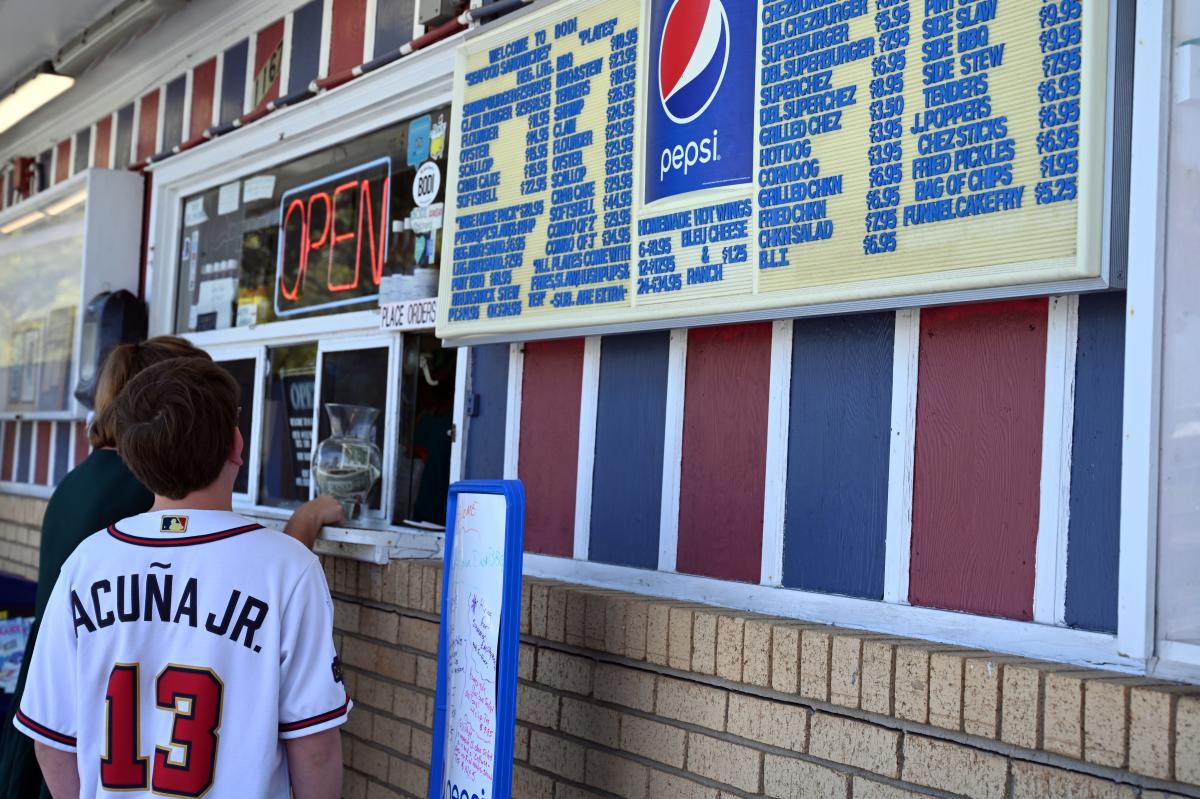 With signs around the parking lot warning people not to feed the seagulls, you know the french fries are a hit. Welcome to Big Oak Drive-In & BBQ, since 1956. According to owner Janet Pickett, this place gets so busy in July, that police officers arrive to help manage traffic. Robert Bell and his son who are here from Raleigh on spring break love visiting Big Oak. "This is a great time of year to come. We're usually here in the summer and we can hardly find a parking space it's so popular," said Robert.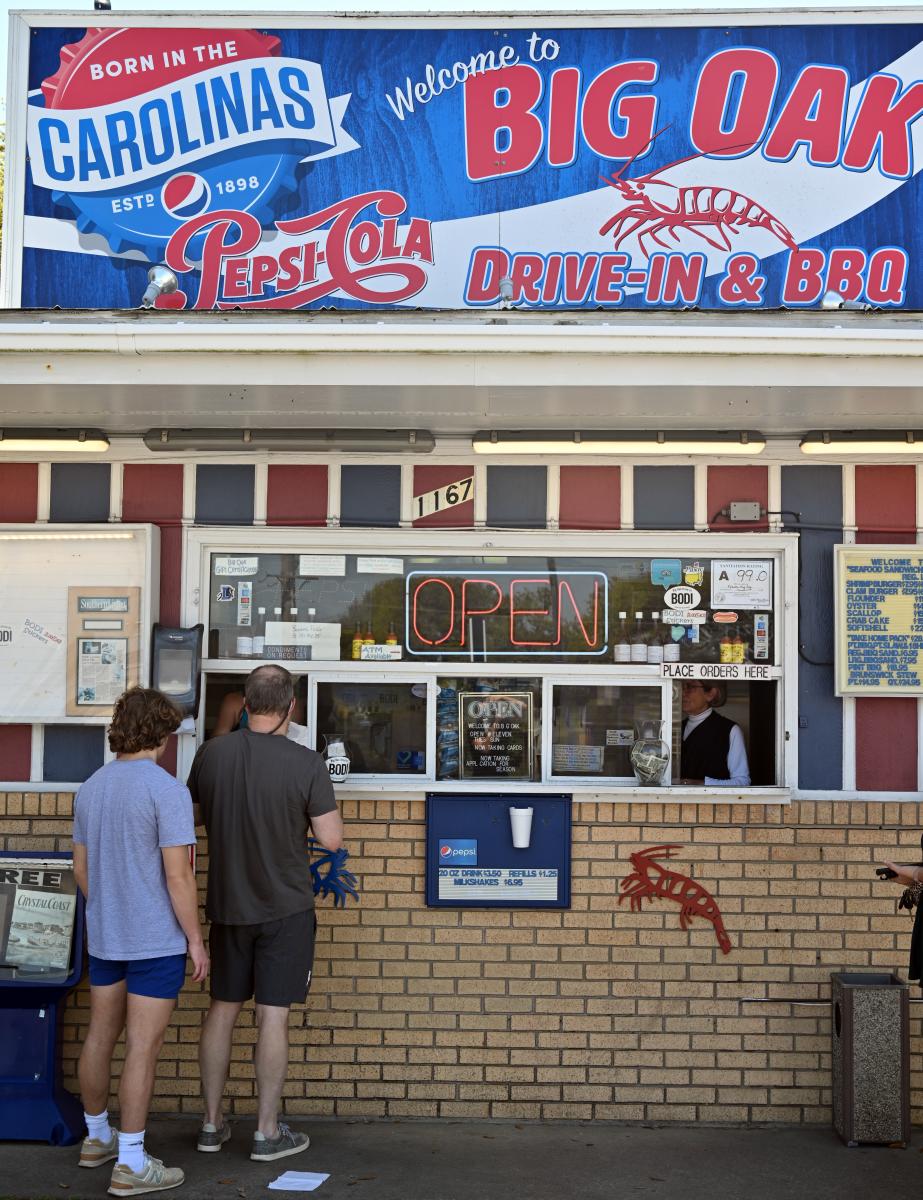 Janet says the shrimp burgers are the biggest sellers stating they go through 150 pounds of shrimp a day in the summer. But she says the sea scallop burgers are to die for because they know the secret to making them. Locals like to eat sitting on their tailgate, or behind the restaurant under the big oak trees the drive-in is named after. Big Oak Drive-In and BBQ is located at 1167 Salter Path Road in Salter Path. Get the shrimp burger, BBQ sandwich or the sea scallop burger.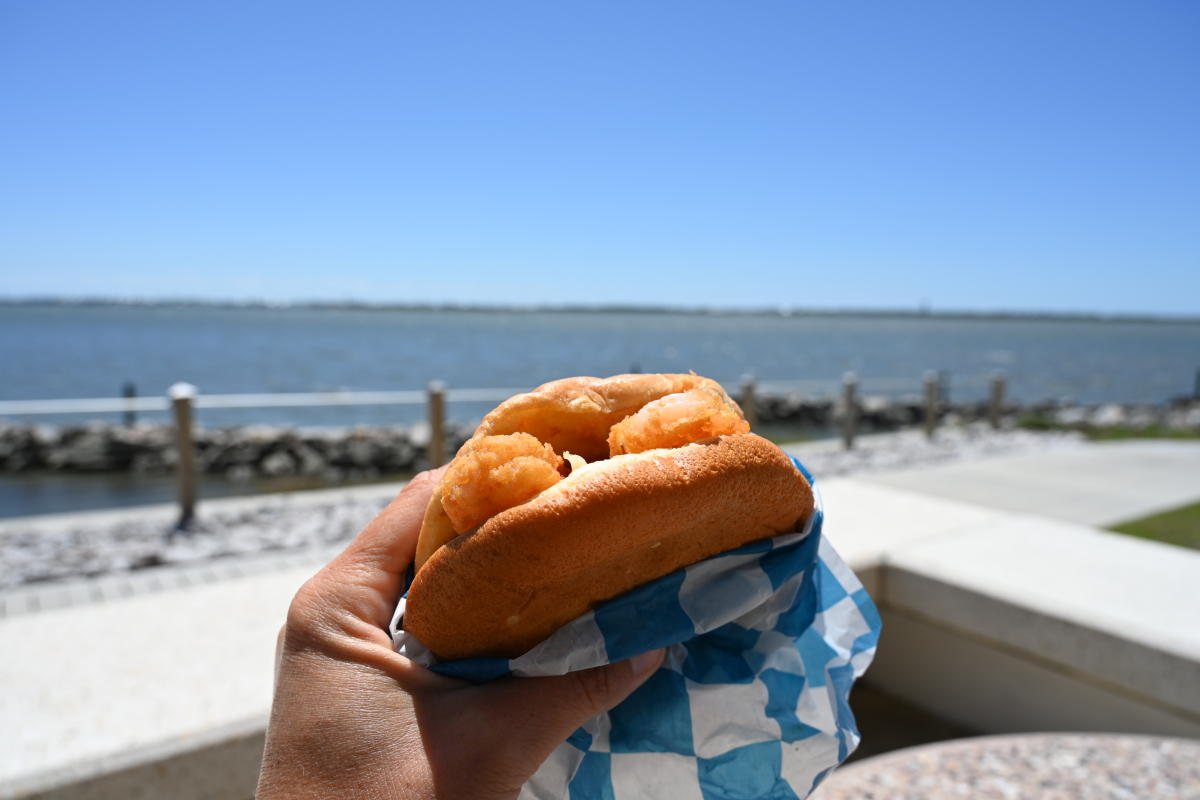 Whether you're in the mood for a famous Crystal Coast shrimp burger, or just want to have a unique experience people have enjoyed for decades, head to one of these four staples and lunch like a local. For more restaurant recommendations on the Crystal Coast click HERE.