Over the weekend, my friend and I had the unique opportunity to visit the beautiful shops and beaches of the Crystal Coast! The Crystal Coast is located in North Carolina's Southern Outer Banks. It's home to 85 miles of gleaming Atlantic beaches, a herd of wild Spanish mustang horses, the graveyard of the Atlantic, a towering lighthouse, the No. 1 National Park Beach, Cape Lookout National Seashore, swashbuckling maritime heritage and more.
To start our trip, we first ate a late lunch on Front Street at Moonrakers, followed by shopping along Front St. in Beaufort!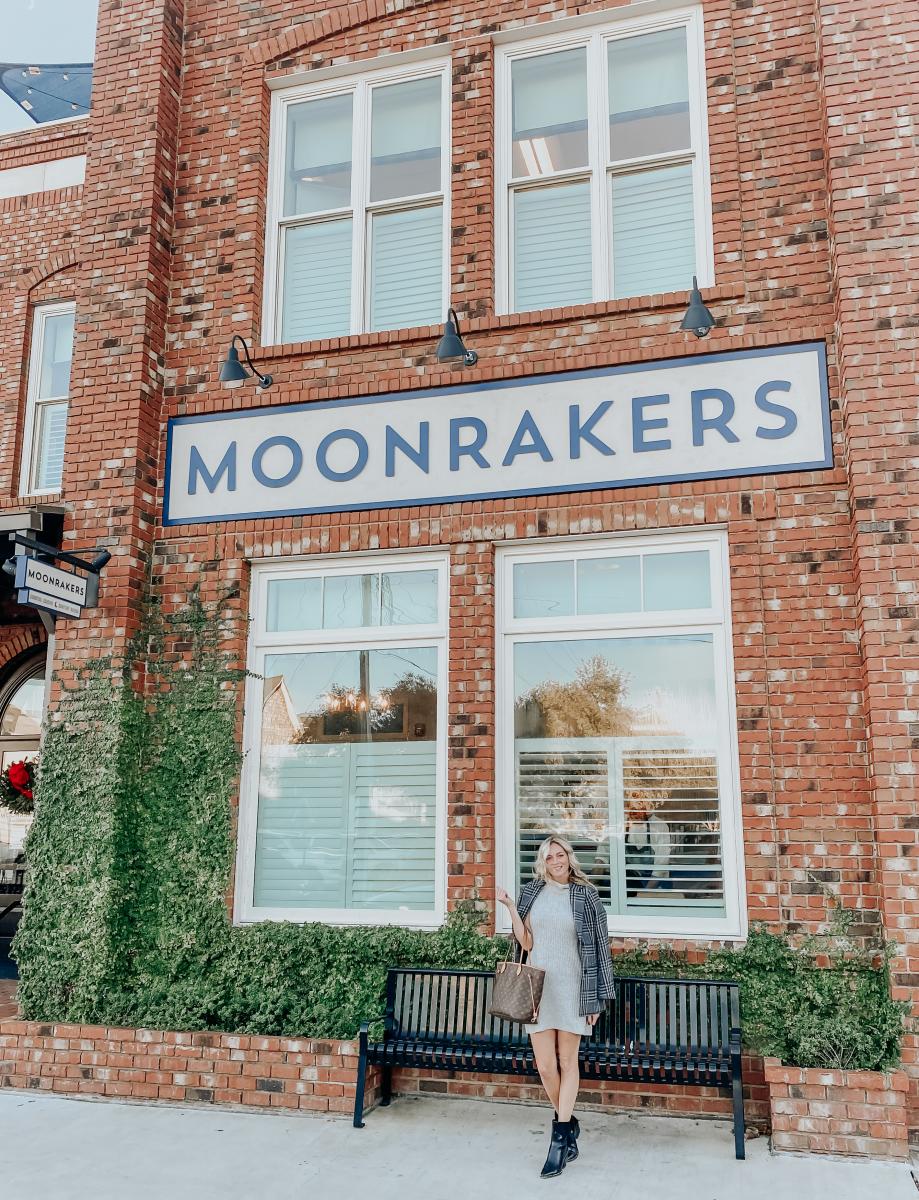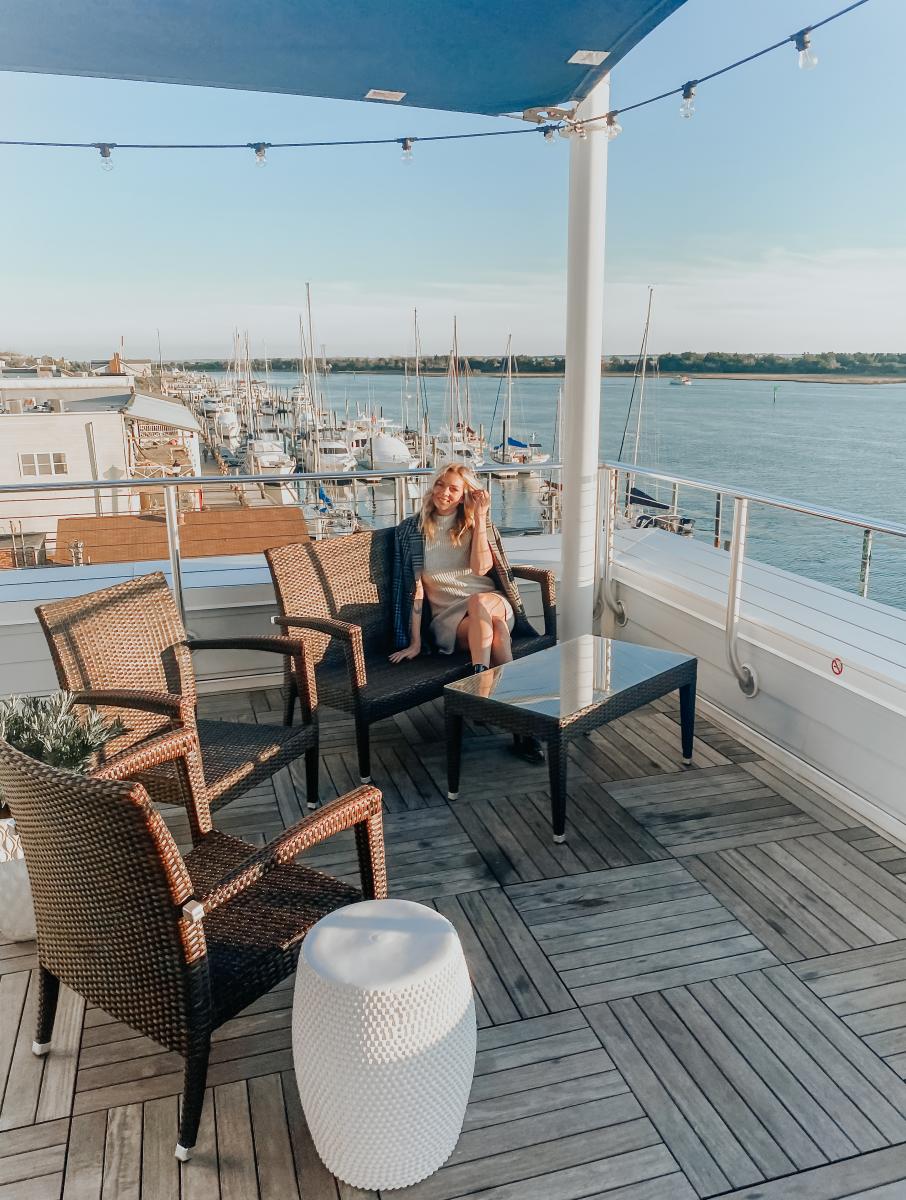 Lunch or dinner with a view is a must on Front Street, Beaufort! Several shops and restaurants back right up to the beautiful Atlantic Ocean.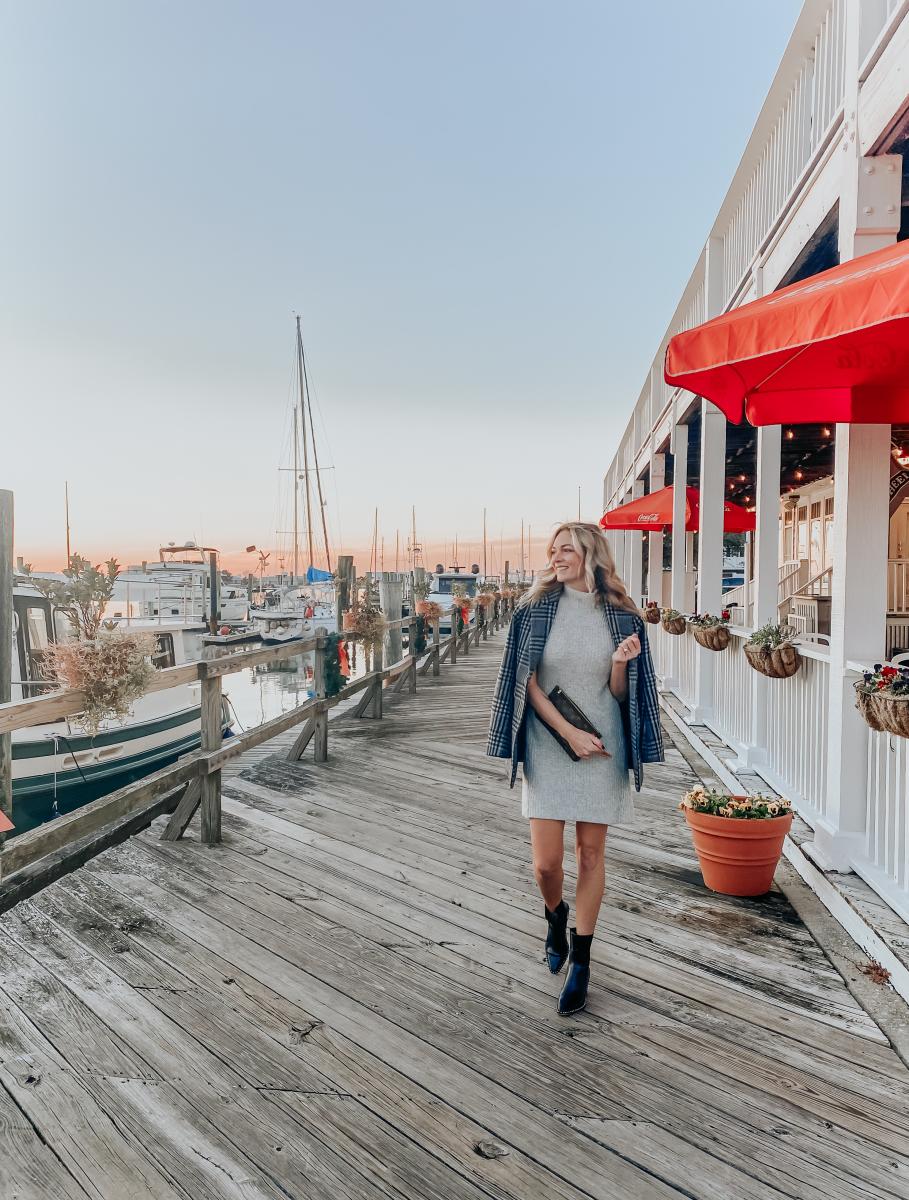 You simply cannot beat this view from Beaufort's Front Street! The tranquil waters are right out of a dream.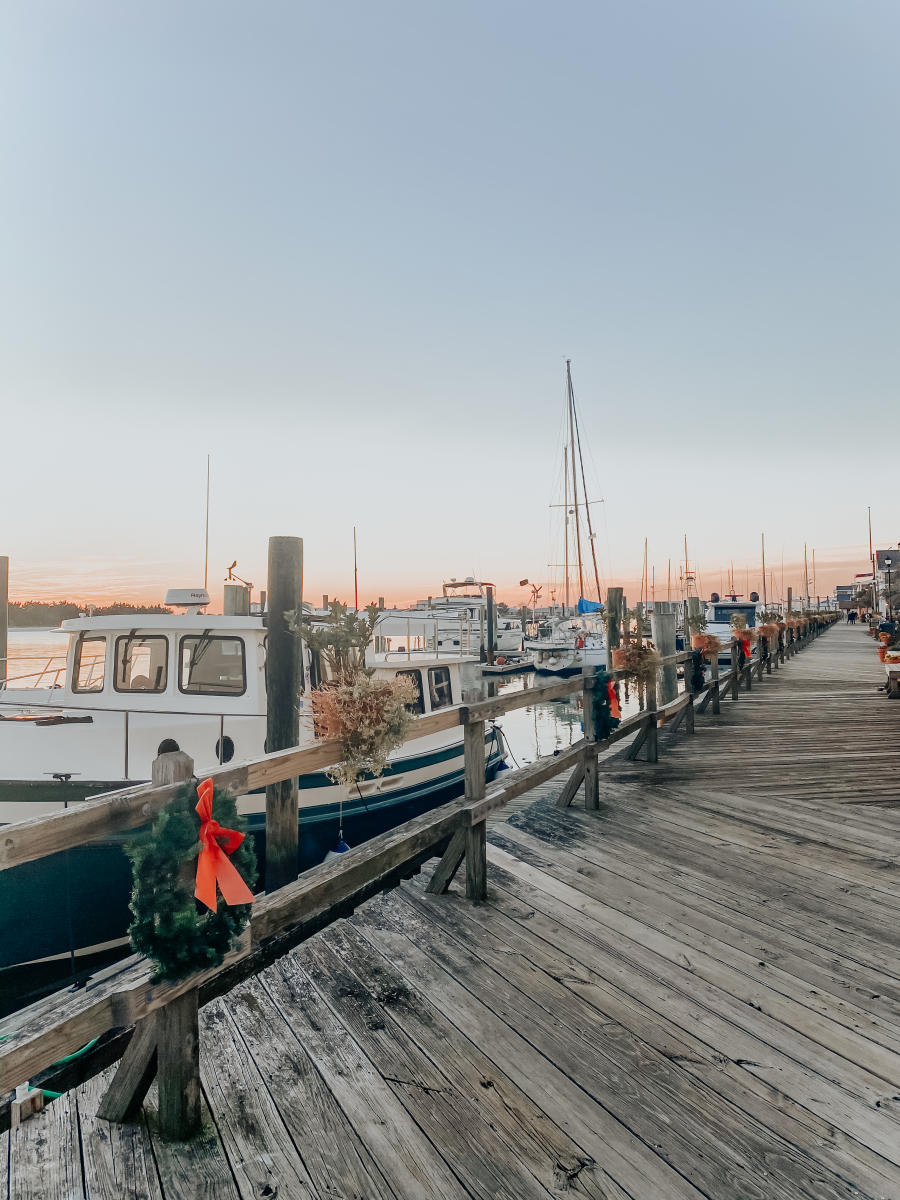 Grab food to go, a snack or Brick Oven Pizza from Black Sheep!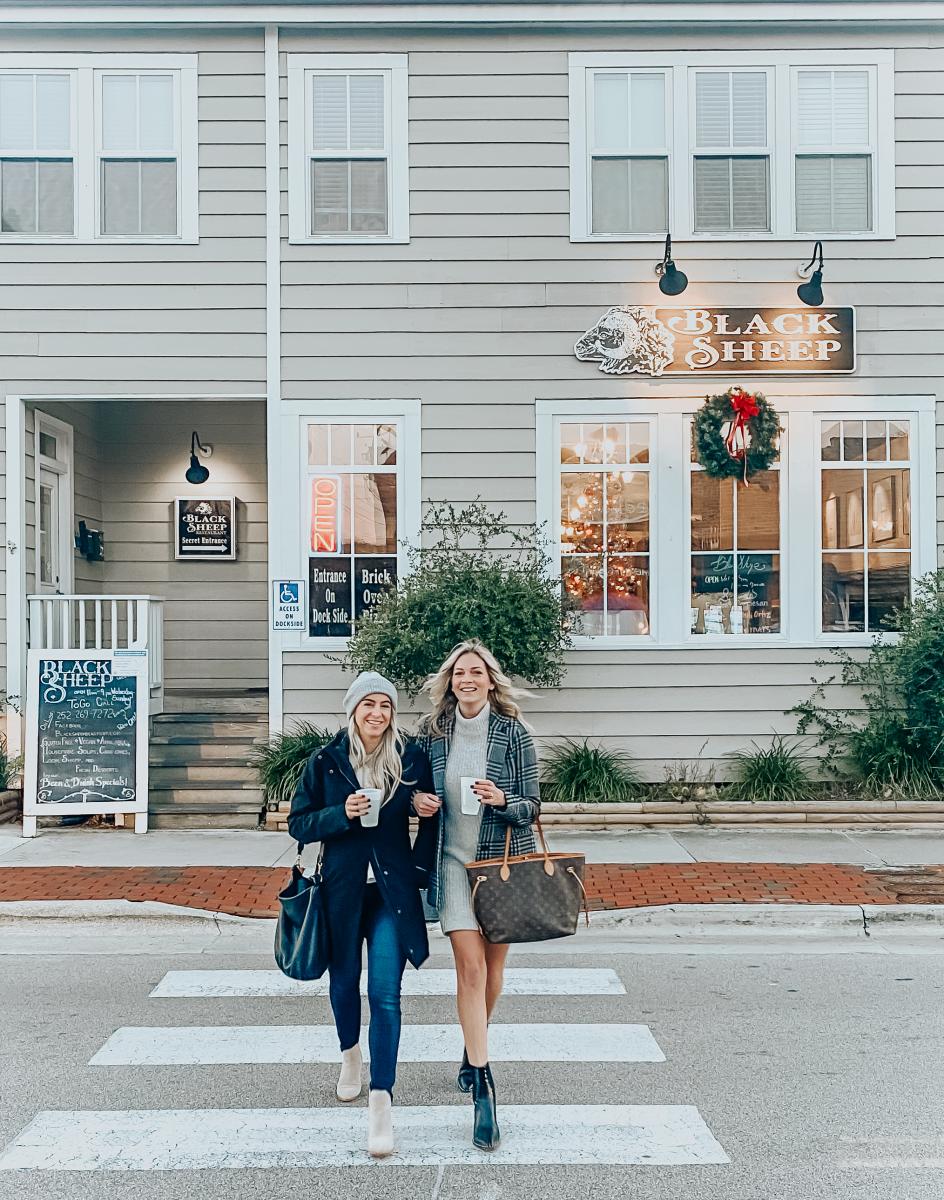 Every city needs a cute General Store! Pop in for some flavorful ice cream!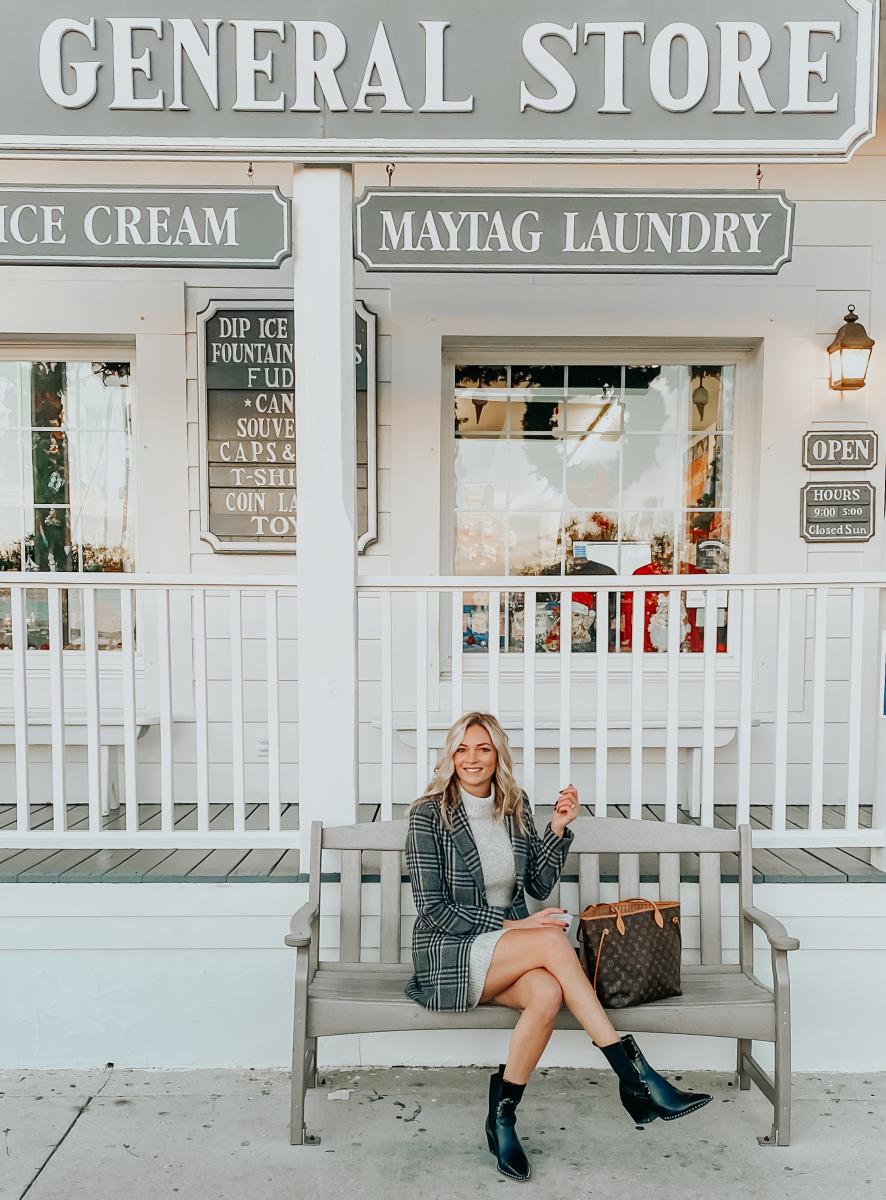 Most shops have pirate gifts and swashbuckling themes making it fun for adults and kids to shop!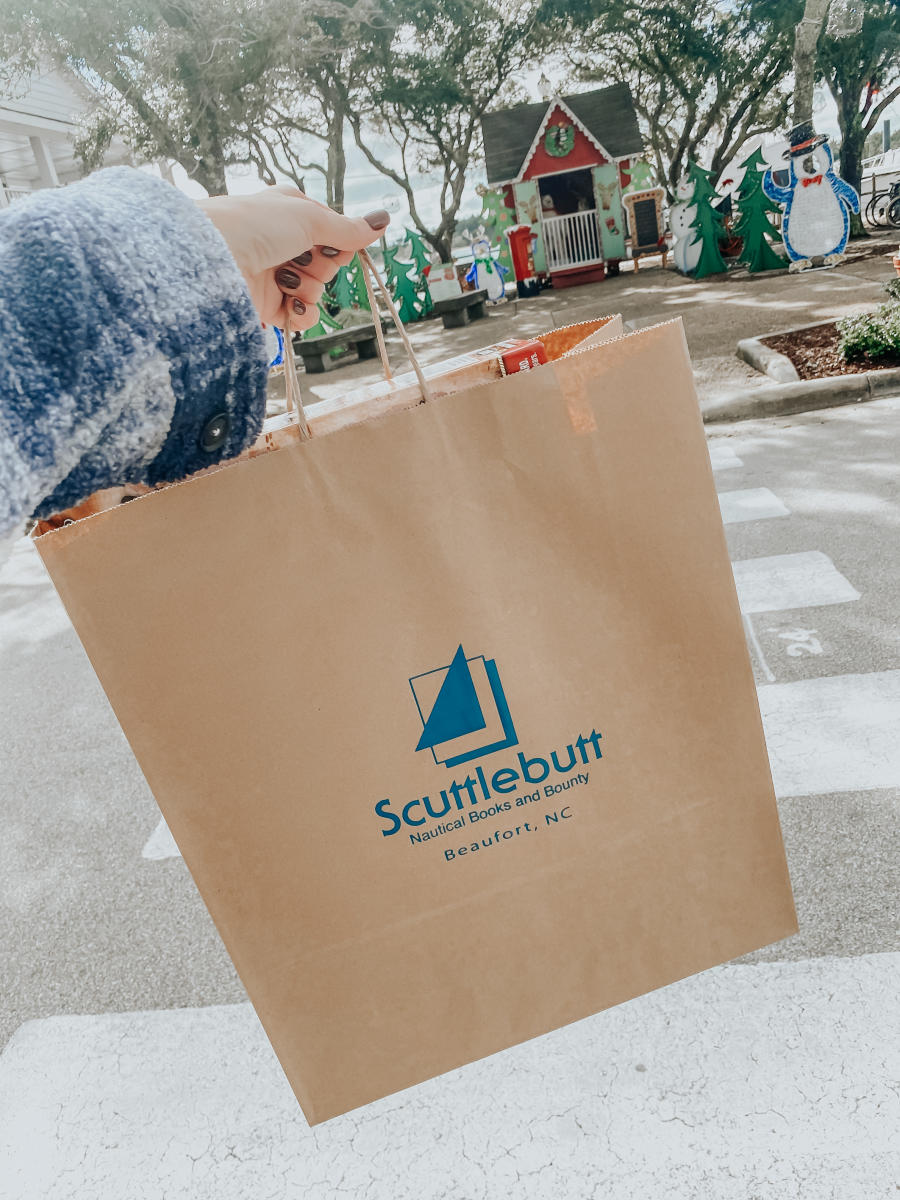 Make sure to check out all the Holiday decor and take a seat in Santa's chair while walking along Front Street!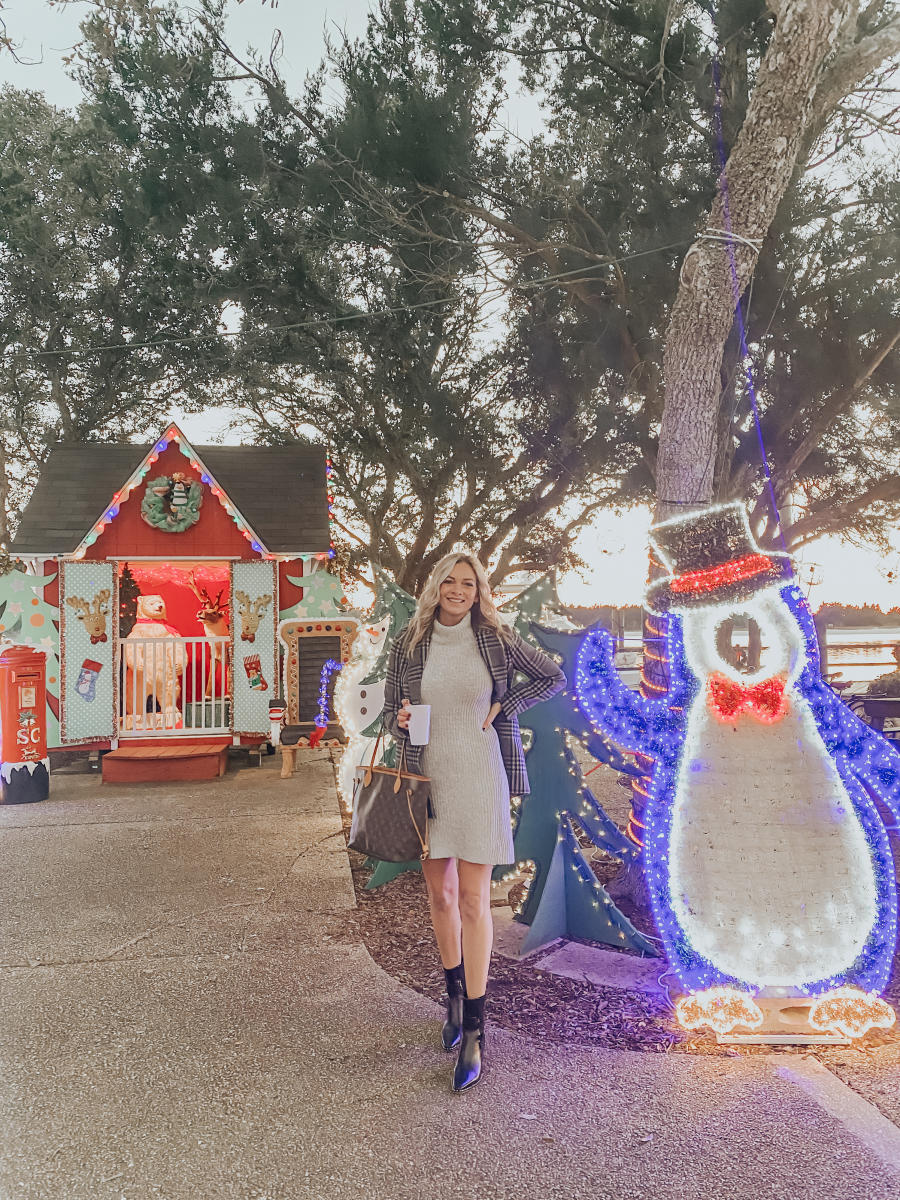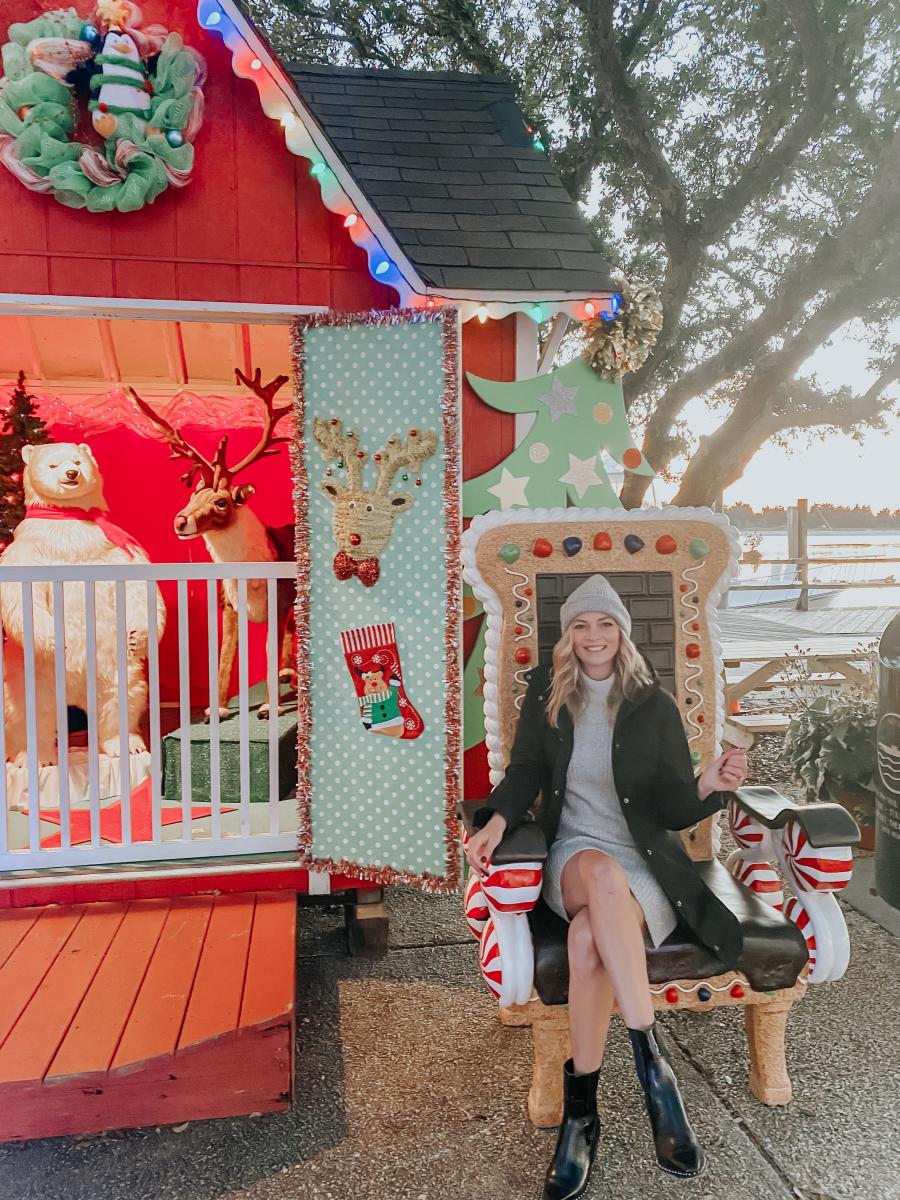 Enjoy small plates, big plates, and great wines over at Aqua! Highly recommend the Tomato Tart appetizer and the Pork Porterhouse over gnocchi entree!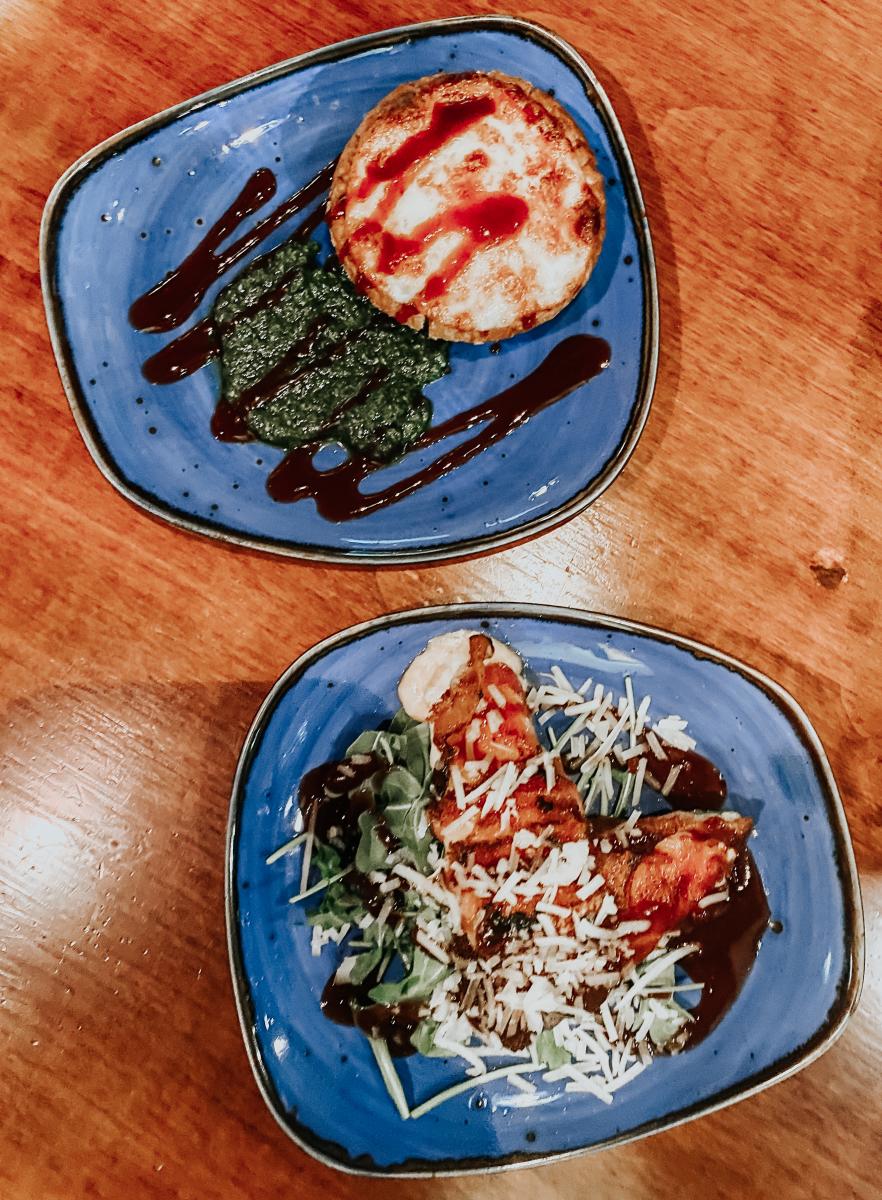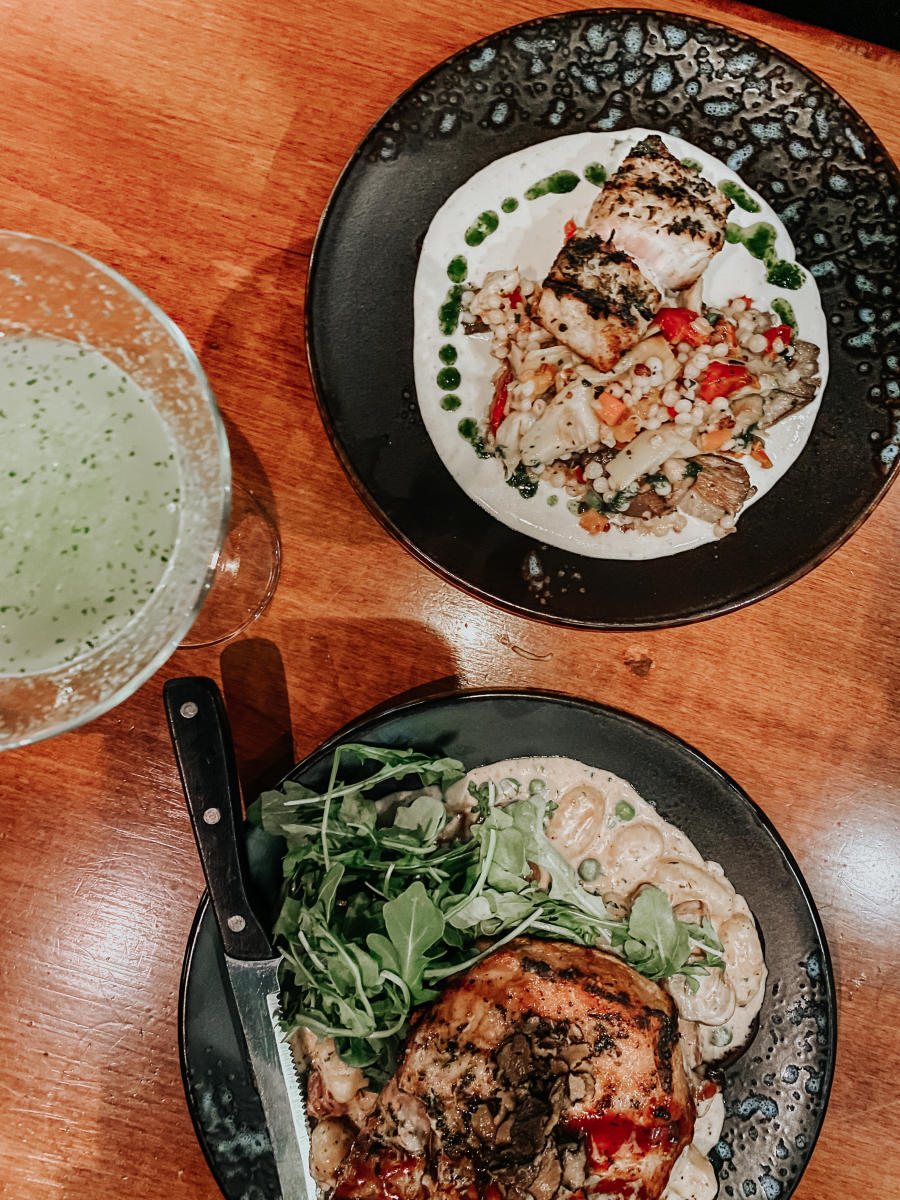 Stopped by some vintage stores before heading to the "Olde Beaufort Farmers' Market." The farmer's market has its special Olde Fashioned Holiday Market under the oaks on the Carteret County courthouse grounds, featuring music, and servers with ready-to-eat food!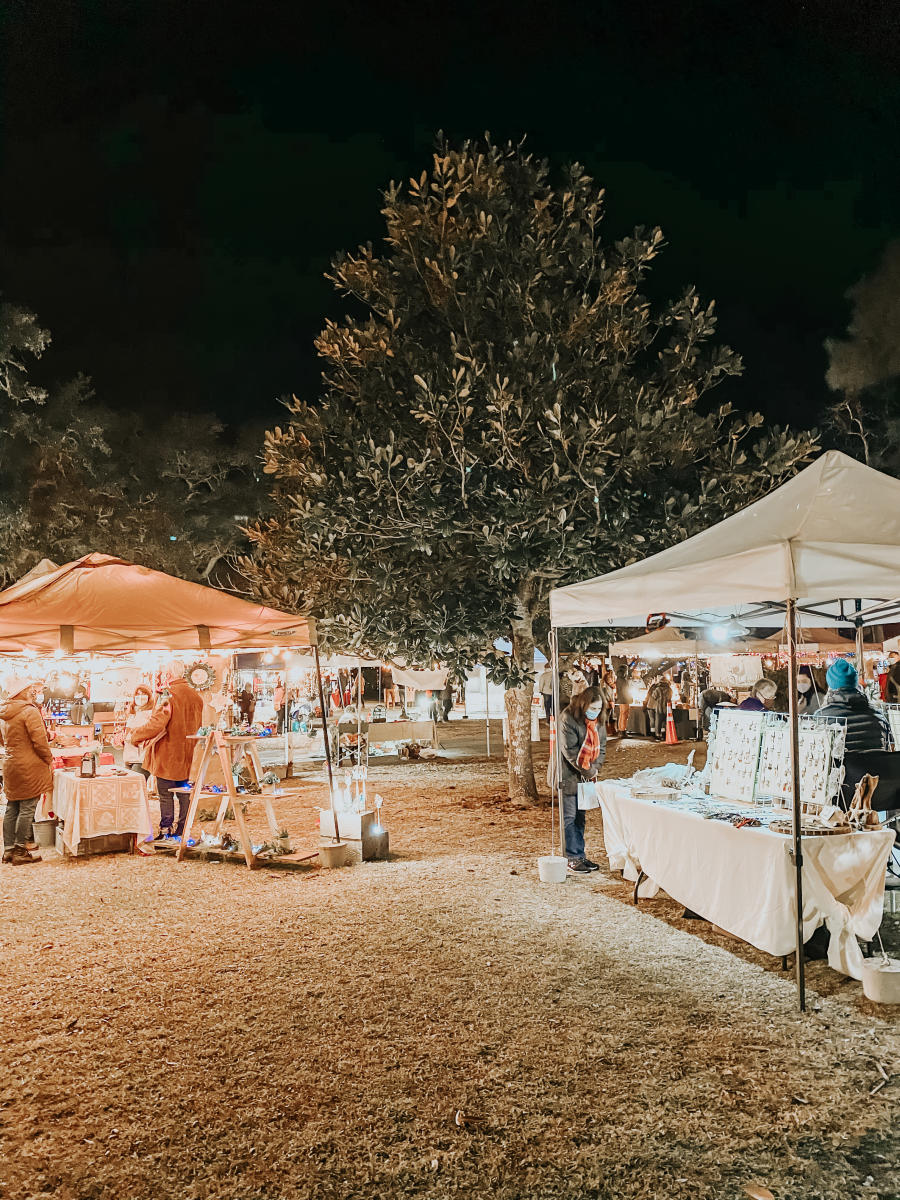 The next day we made sure to grab an espresso martini from Cru Bar and Wine store before headed to some more shops!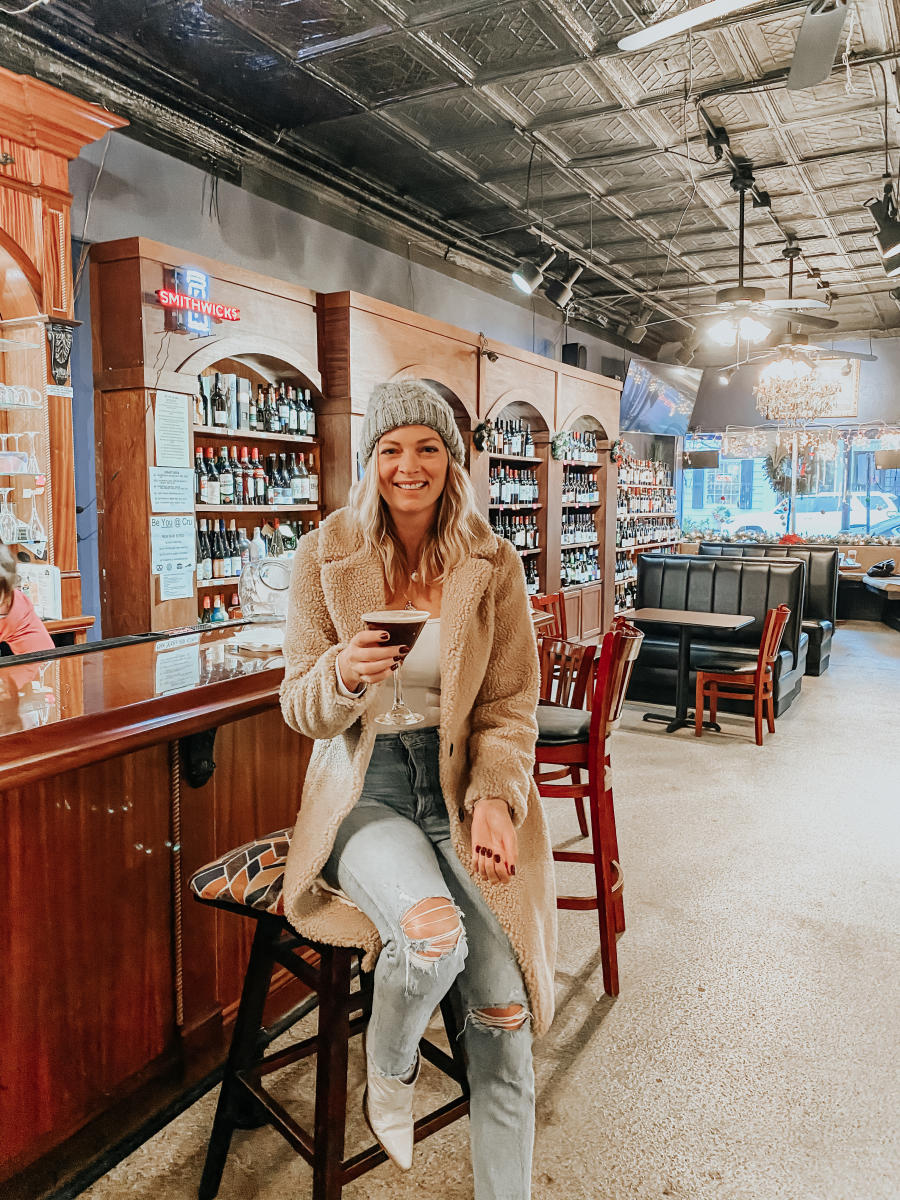 A must-see is Fishtown Brewhouse! This unique Brewery sits on the corner of Front Street and has seasonal beers on tap that are all delicious, there is a beer for everyone!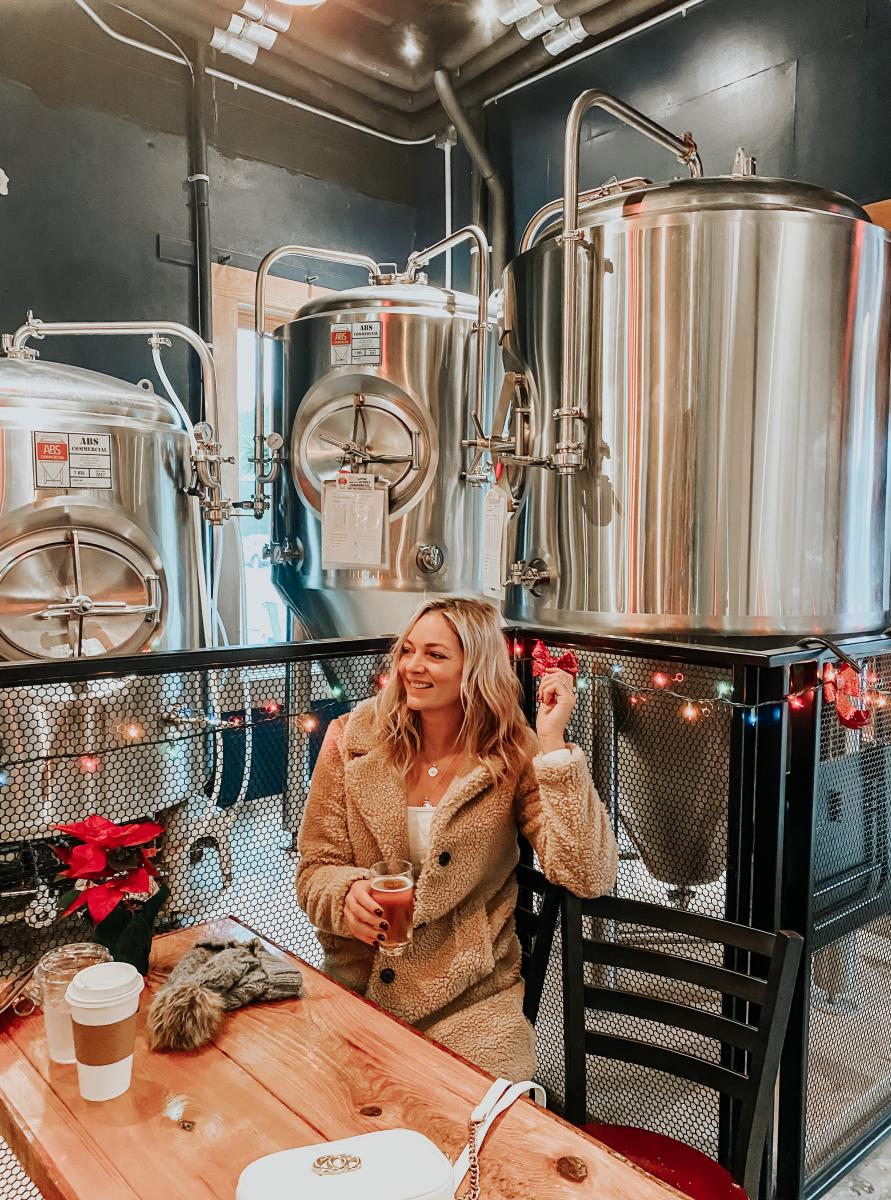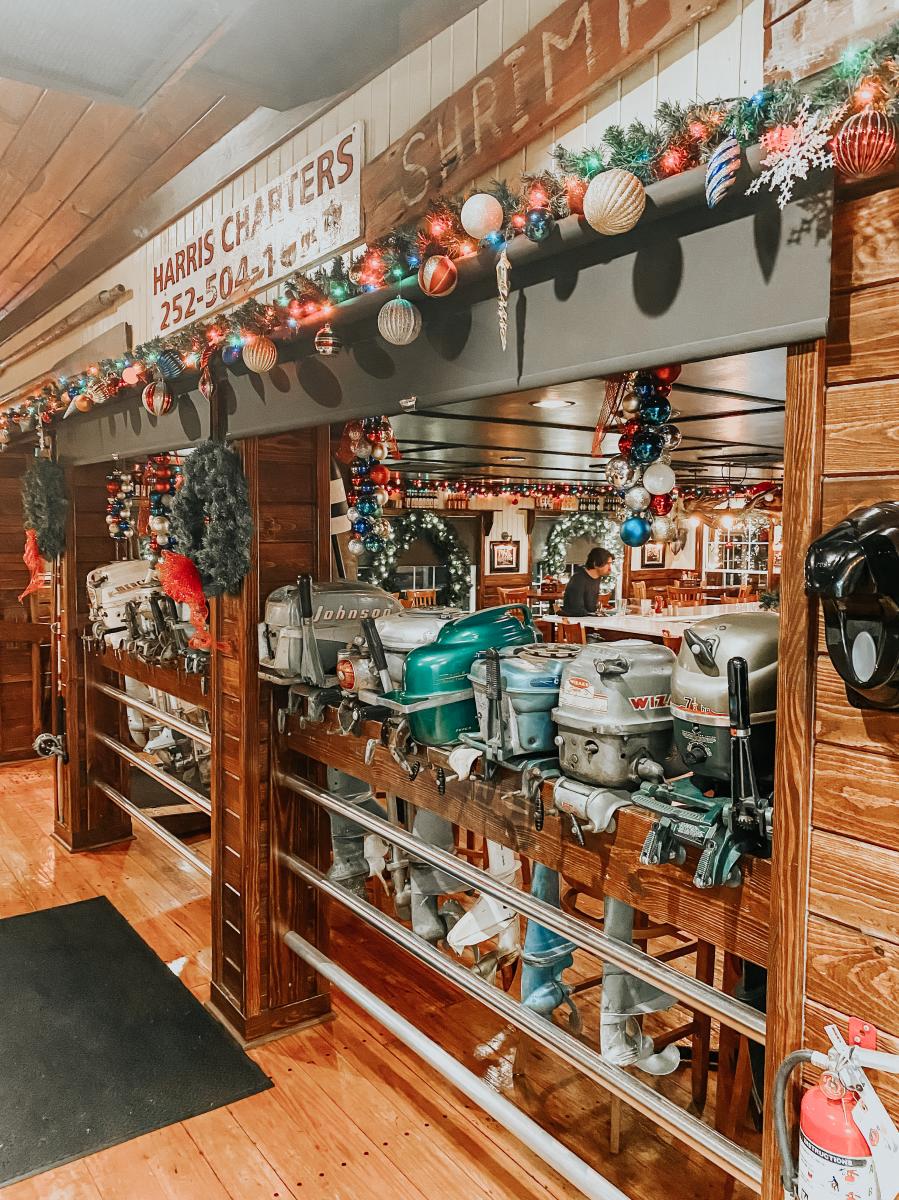 Spent our last morning with brunch and one more visit to the Front Street Shops! Picked up a lot of pirate toys for the boys and some goodies for myself!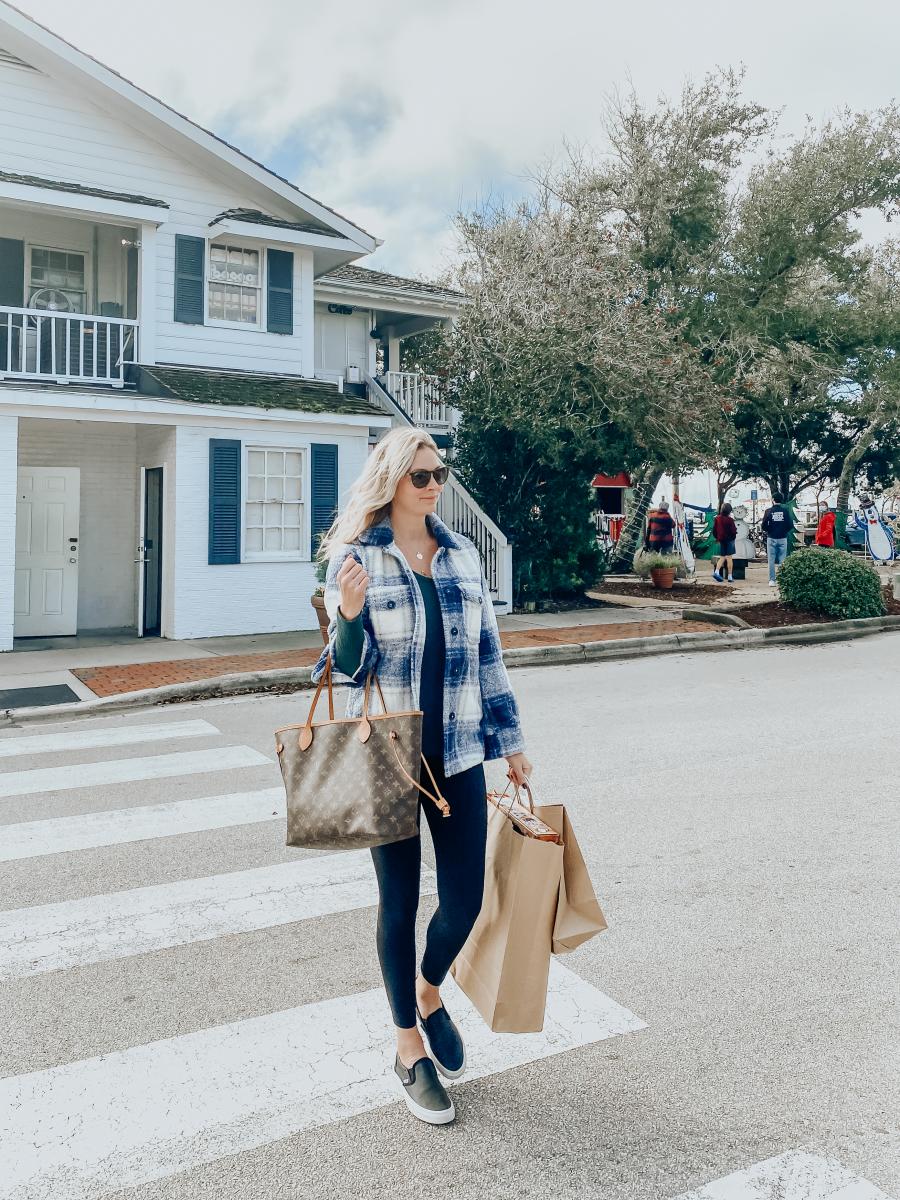 Had to check out this festive decor one more time during the day!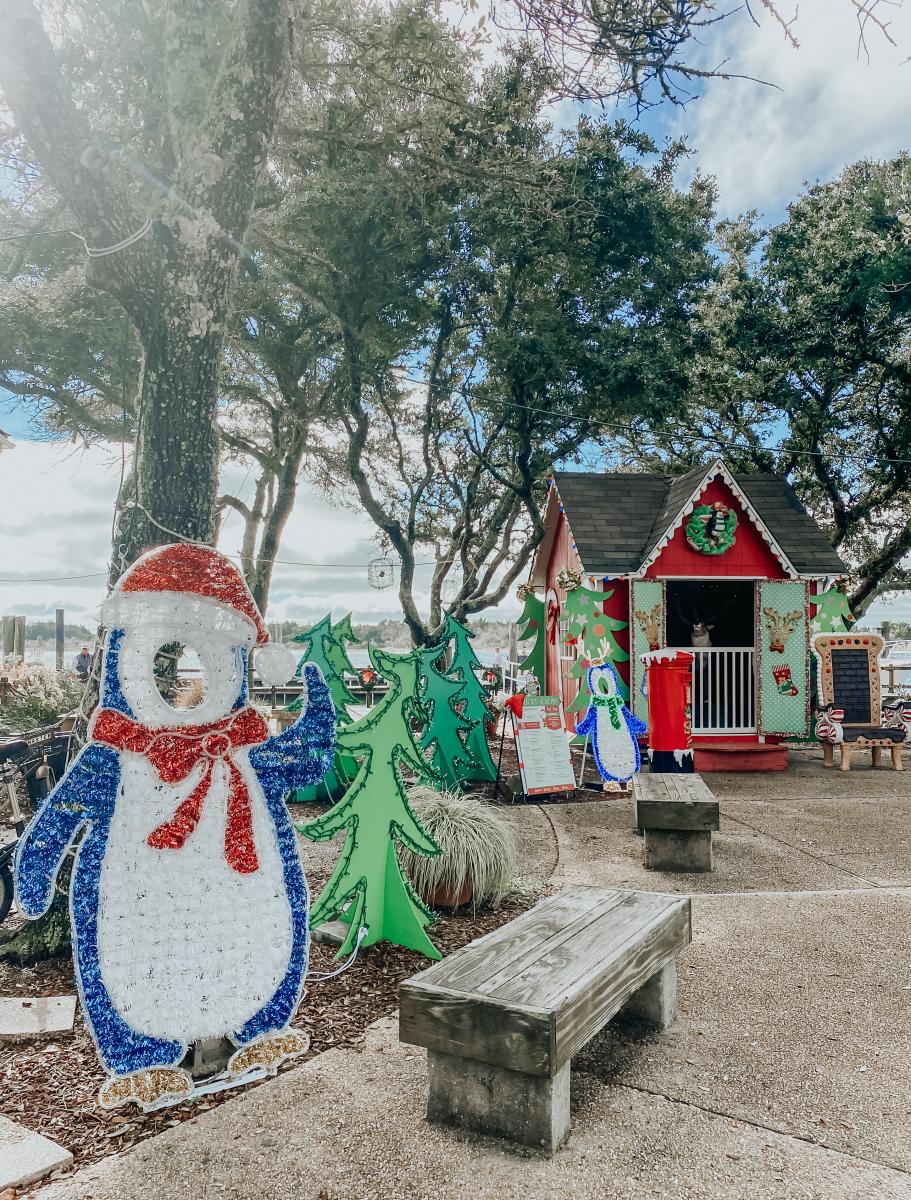 A view from our beautiful four-bedroom house located directly on the beach! It was less than a 100-foot walk to the white sands on Emerald Isle! Thank you to Emerald Isle Realty for making our rental feel like home! Immediately upon entry it was very clean, vibrant and full of coastal life for us to enjoy. Visit them here for all their beach rentals and vacation homes!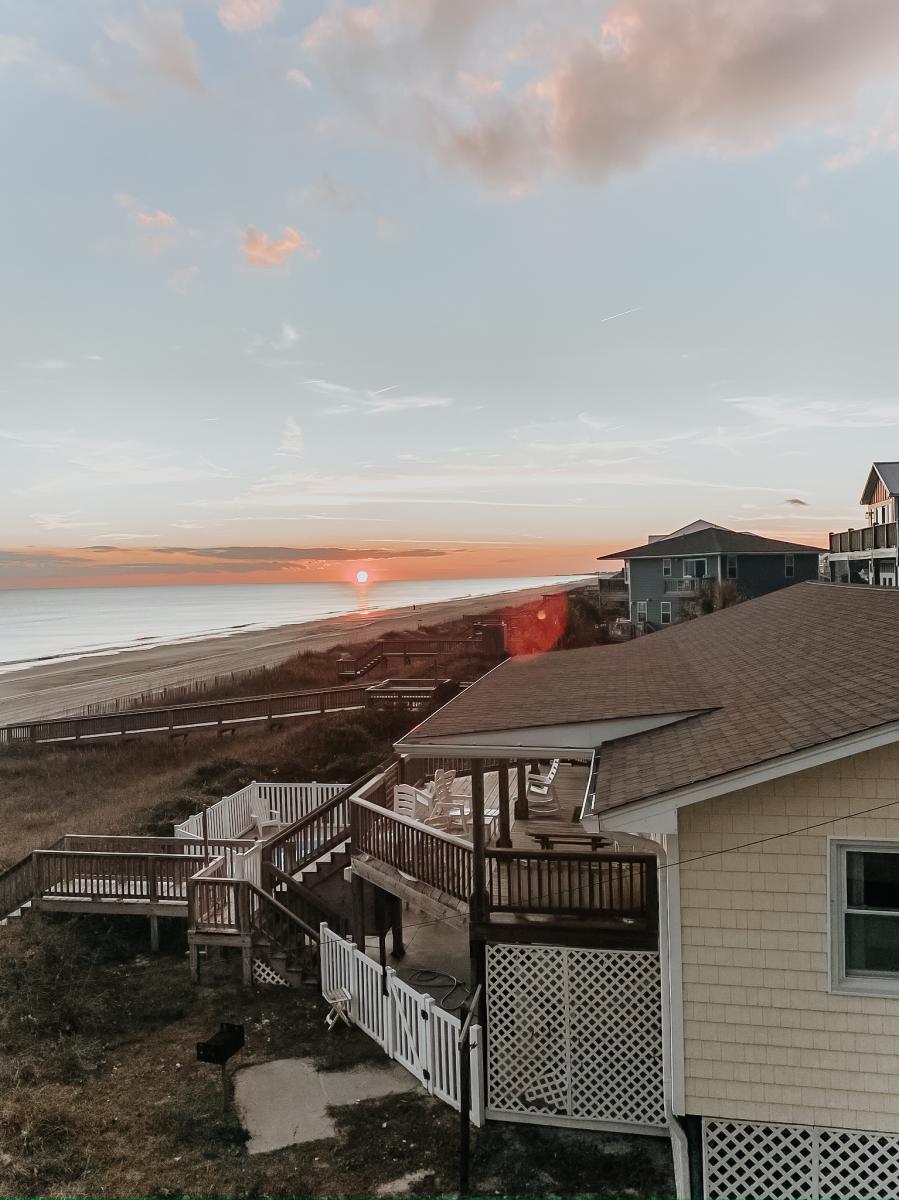 A huge thank you to the Crystal Coast for the wonderful and warm visit! Outside of serene natural settings, the Crystal Coast was an exceptional destination for holiday shopping and sips. Charming boutiques dot the waterfront communities and make holiday shopping a breeze. Local eateries touting an array of festive spirits lend an opportunity for plentiful R&R. So head to the coast and check off your Christmas list this season. Happy Holidays!
xx The Coastal Blonde, Michelle Marie