North Carolina's Crystal Coast is well known for being an area rich in history and nature. But beyond its sandy beaches, swashbuckling history, wild horses and pristine, protected national seashore, did you know that the Crystal Coast is a foodie destination too?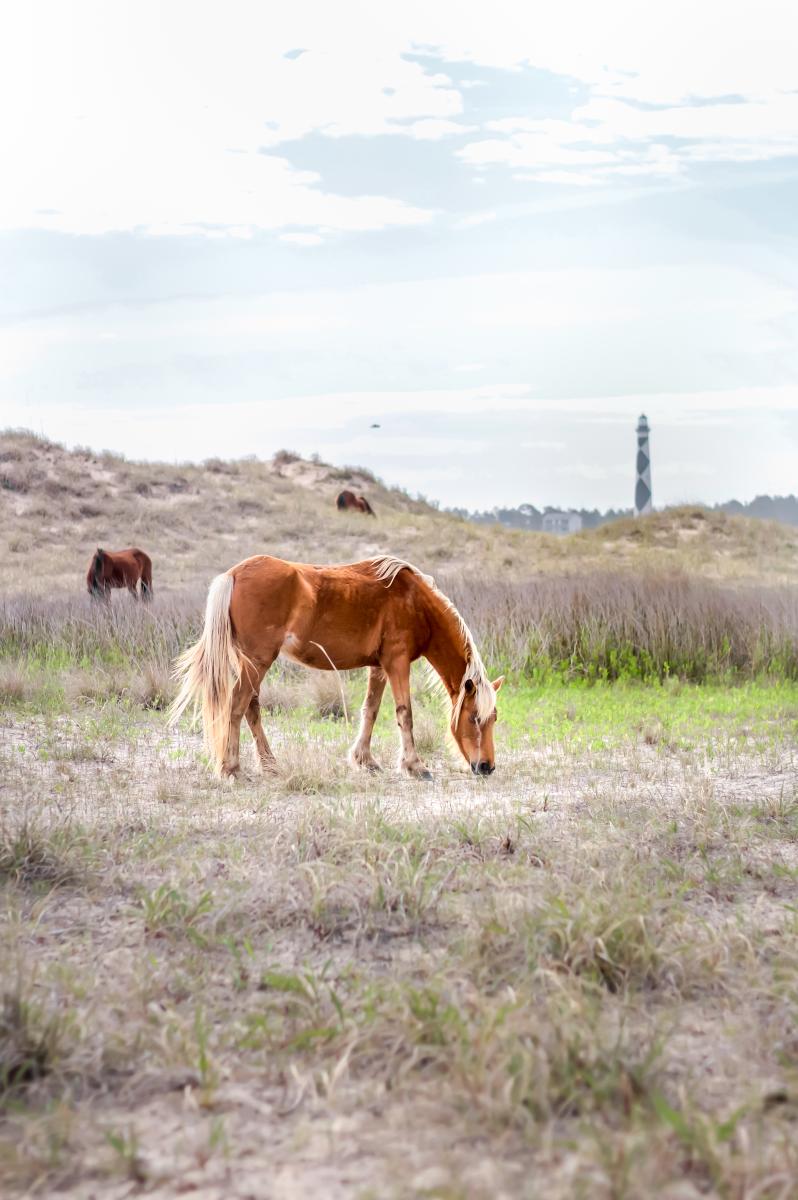 With more than 100 locally owned restaurants, five craft breweries, a family-owned and operated distillery, several sustainable oyster farms, a weekly farmers market and the United States' only producer of Russian sturgeon caviar, the Crystal Coast is home to a growing and thriving local food scene that celebrates the bounty of its surroundings.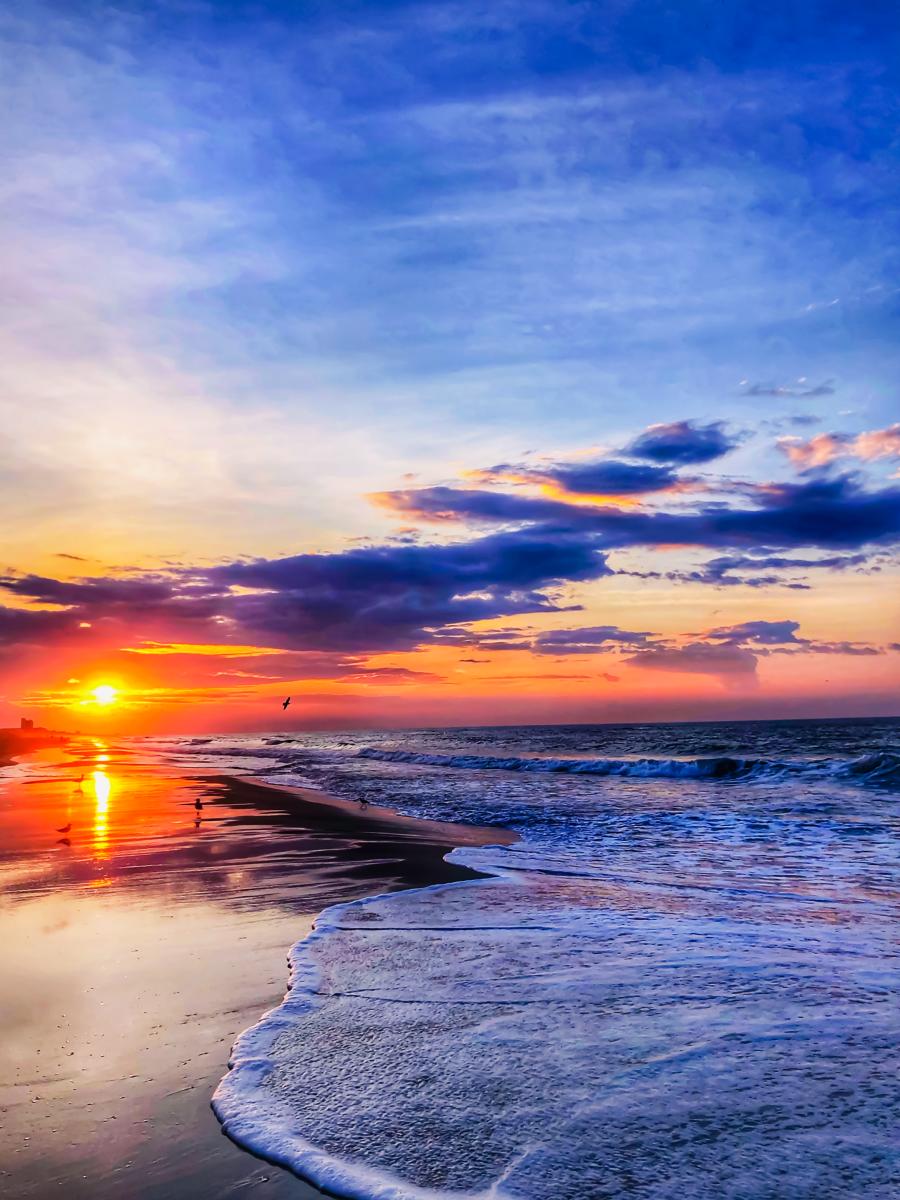 Use this tide-to-table guide to learn more about the Crystal Coast's food landscape and seek out the best eats the beach has to offer; each recommendation is followed by a "Beach Bite," which is a tip to help you get that foodie experience when you visit the Crystal Coast. We promise you won't go hungry during your visit!
CAROLINA MARICULTURE CO.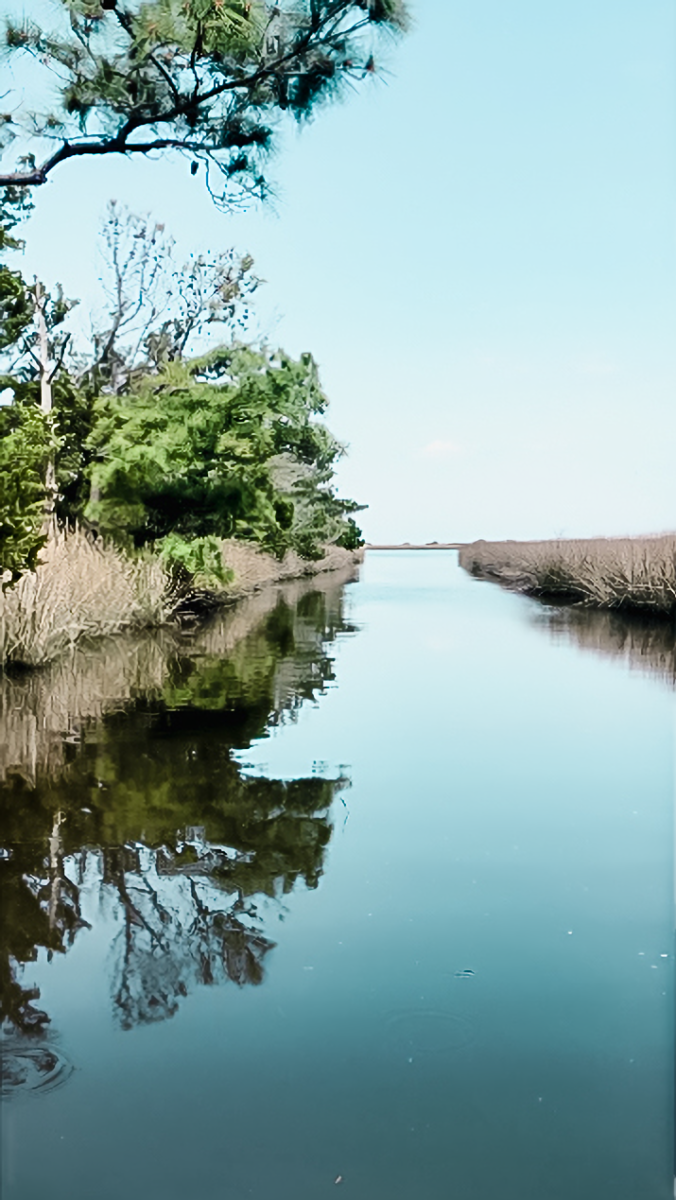 Factors like overfishing, pollution and disease have taken a tremendous toll on North Carolina's oyster population, which declined by 90 percent in the 20th Century.
So Cedar Island native Jay Styron and his wife, Jennifer, started their oyster farm in Core Sound in 2006 to produce oysters for market without relying on North Carolina's wild stock and with the environment in mind. Carolina Mariculture Co. raises their oysters using mariculture (the cultivation of marine organisms in their natural environment) practices. Jay buys his seed from a hatchery and raises oysters in floating cages, which benefits both his product and the water it's raised in.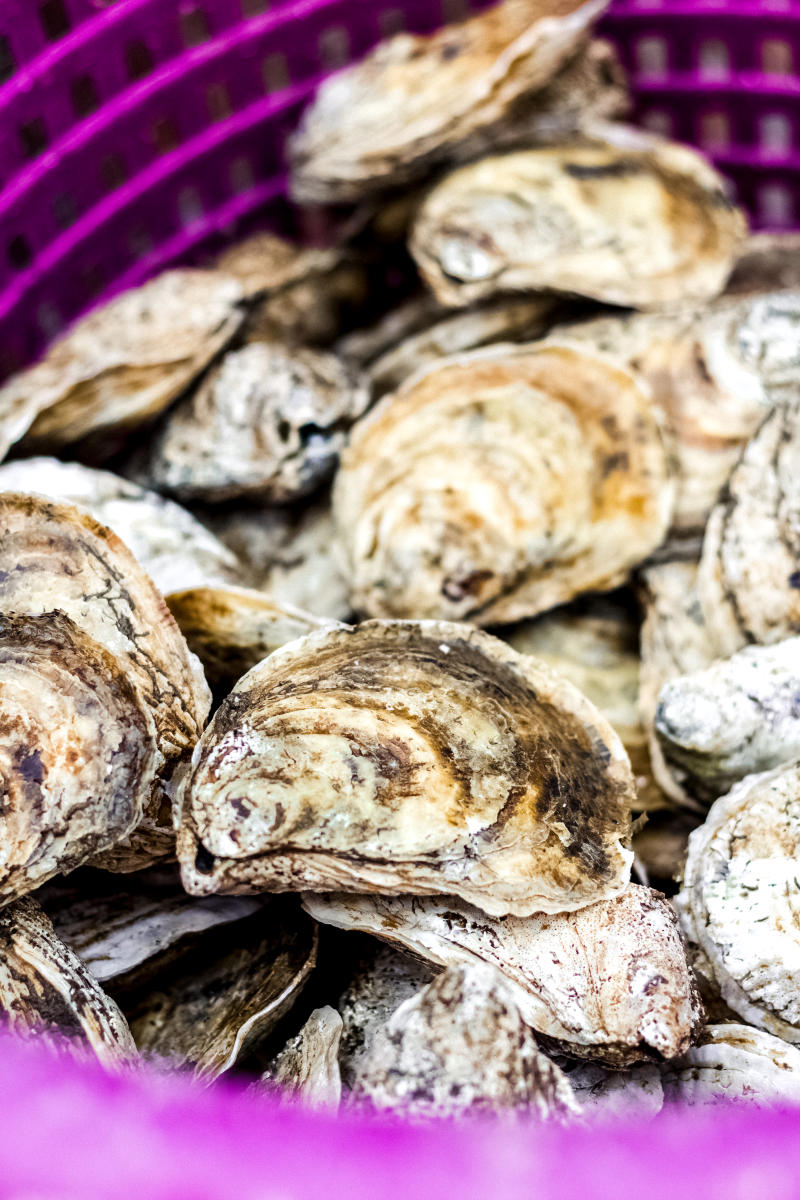 Jay didn't pick Cedar Island for his oyster farm just because he grew up there; Cedar Island was his first choice because he wanted his oysters to be grown in a place that had some of the best water quality in the state. Water quality, as well as other environmental factors like salinity of the water, the food the oyster has available, the strength of currents and tides, rainfall, temperature, season, location and more can affect an oyster's merrior, a concept that its flavor is derived from a sense of place (similar to the French term terroir which is used to describe environmental factors that affect the flavor of wine). Since each location has its own special blend of all of these environmental factors, oysters get more flavor from their location than any other type of seafood, so much so that an oyster can be pinpointed as close as the town or county location where it was raised, based on flavor alone.
Beach Bite: Jay says due to his farming practices, Cedar Island Select Oysters can be enjoyed year 'round--no more eating oysters just in months that end in R! Buy locally raised Cedar Island Select Oysters at Carolina Mariculture Co.'s local distributor, Salty Catch Seafood in Beaufort.
CARTERET CATCH
When visiting the Crystal Coast, you could live solely on fresh seafood. Fishing has been an integral part of the Crystal Coast's heritage and economy for centuries. With the rise of low-cost, imported seafood displacing domestic, locally caught fish in commercial markets, a group of community volunteers, including commercial fishermen, seafood distributors, and restaurant owners, created Carteret Catch, a program whose mission is to "sustain the livelihood and heritage of the Carteret County fishing industry through public marketing and education."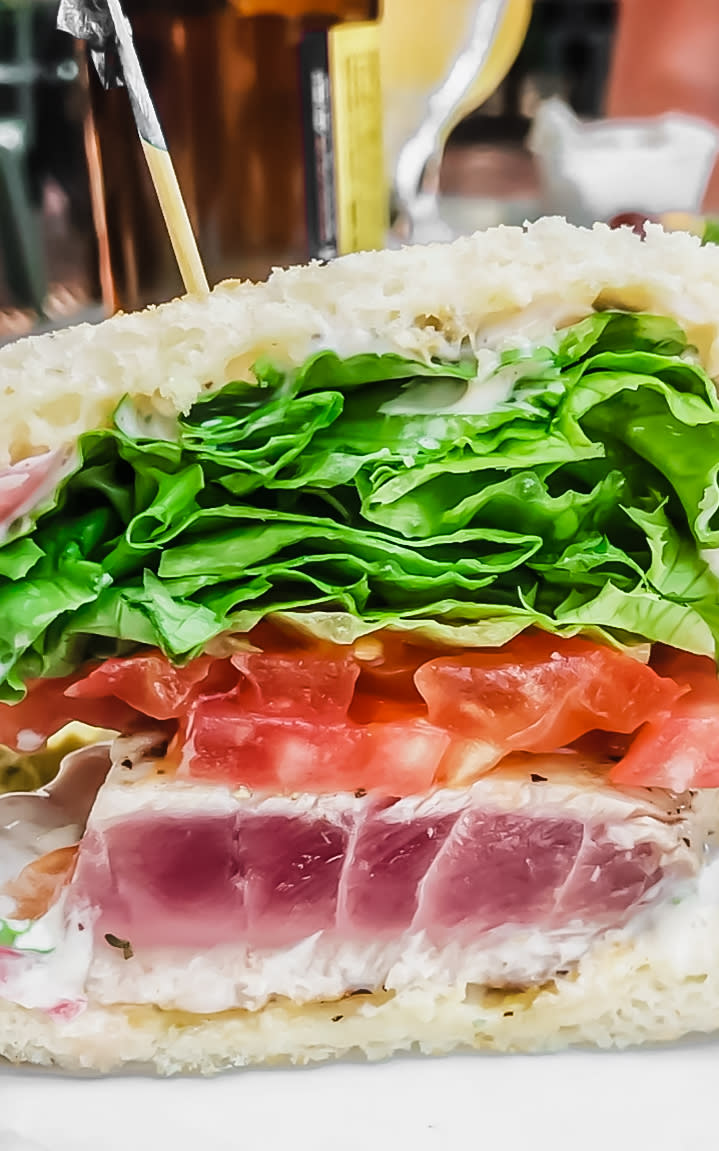 Carteret Catch is your connection to local seafood in the Crystal Coast; businesses that display the Carteret Catch logo promise consumers that they are getting fresh, local seafood directly from Carteret County fishermen.
Beach Bite: Look for the Carteret Catch logo at restaurants and markets where you can buy and enjoy local seafood so you can eat from dockside to dish!
MARSHALLBERG FARM
There are 27 species of sturgeon across the world, but traditionally the best caviar comes from fish native to the Caspian Sea. Because of overfishing, however, there is a ban on fishing Russian sturgeon in its natural habitat, so all caviar from Caspian Sea sturgeon species is currently farmed.
Did you know that the Crystal Coast is home to the largest producer of Russian Sturgeon Caviar in the United States? Through sustainable aquaculture practices, Marshallberg Farm, in Smyrna, North Carolina, aims to "counter the poaching of critically endangered Russian sturgeon from the Caspian by offering American caviar as a superior alternative."
Marshallberg Farm's facility features 30,000 swimming Russian sturgeon, housed in 62,300 square feet of building space and 42 tanks. The farm breeds pure Russian sturgeon for genuine Osetra caviar without growth hormones or antibiotics, and the recirculating aquaculture system assures the highest level of water filtration (the tank system is designed to circulate the entire volume of a tank, 40,000 gallons, once every hour.) Marshallberg Farm's main product is Osetra caviar, but they also process the sturgeon meat after roe removal. An ounce of Russian sturgeon eggs costs about sixty dollars.
Beach Bite: Guided tours of Marshallberg Farm, followed by caviar and smoked sturgeon tasting, are offered, depending on availability. You can also purchase caviar and sturgeon filets directly from Marshallberg Farm.
BOGUE SOUND DISTILLERY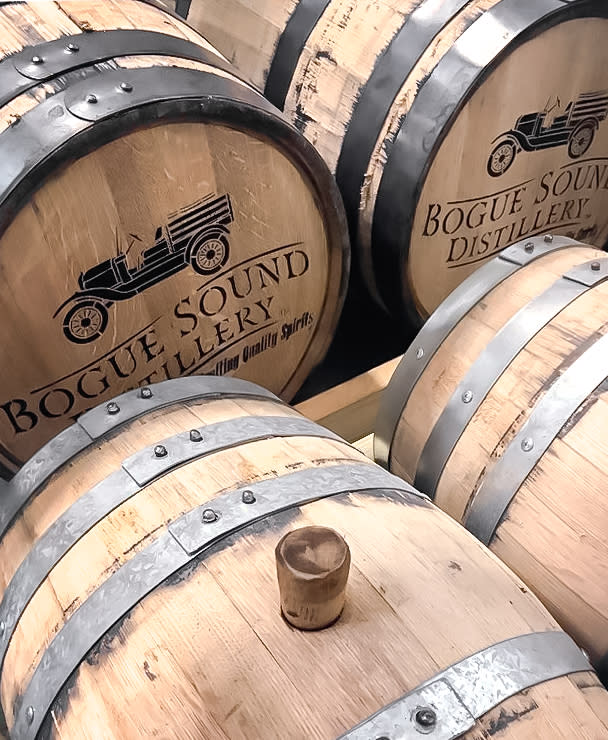 Motivated by his dream of opening his own distillery to make high quality spirits and honor his family's history, Richard Chapman opened Bogue Sound Distillery at the age of 66. Bogue Sound Distillery currently makes award-winning vodka, gin, whiskey and two flavored spirits, salted caramel and peanut butter whiskey, in their facility in Bogue, a small residential and farming community nestled along the Intercoastal Waterway. Chapman's spirits are not only rich in flavor but also in history; each is named in tribute to Chapman's family, showcasing his passion for sharing and celebrating his deep ties to his family and to distilling (Richard hails from a long line of distillers and learned the art of distilling as a child). There is a small museum in the tasting room showcasing how stills and spirits were made in the late 1700s and early 1800s, along with a restored 1923 Ford Model-T pickup and displays featuring local family history, too.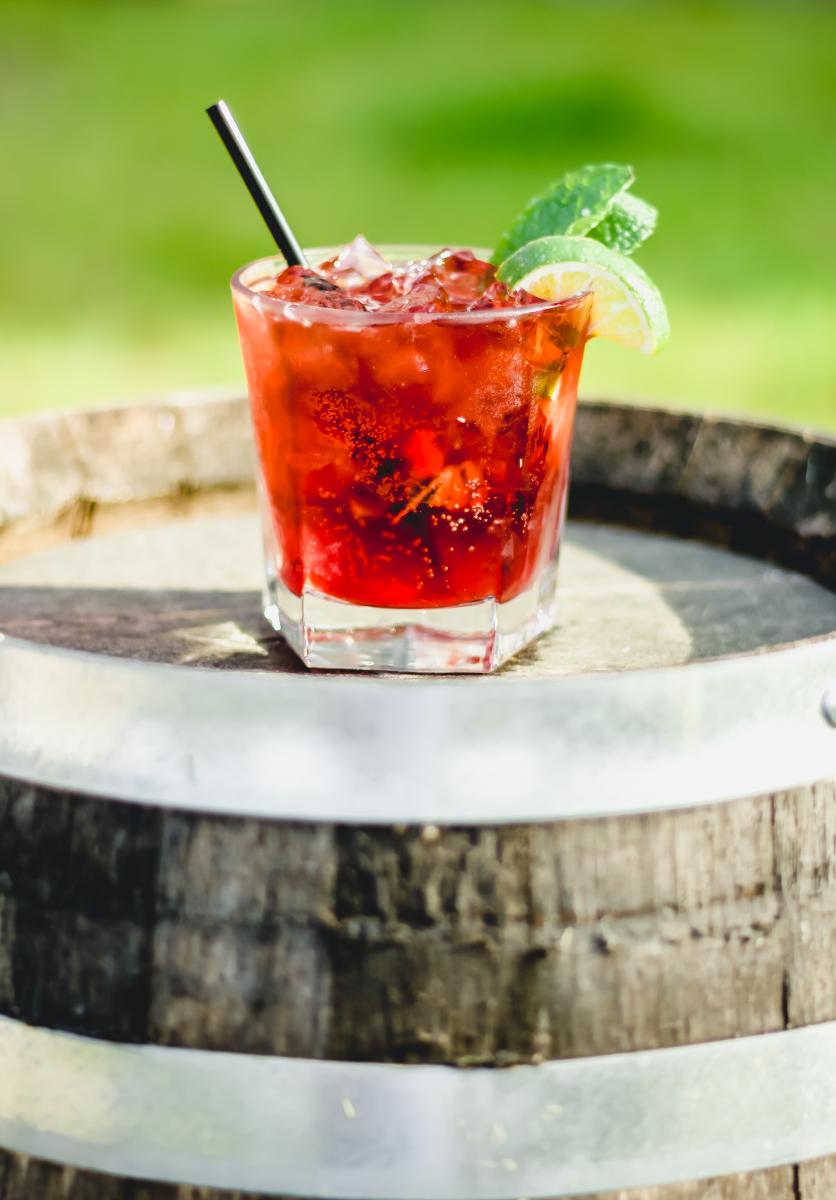 Beach Bite: Visitors to Bogue Sound Distillery can enjoy a tasting, tour and a touch of history during their visit. The distillery is open Tuesday through Saturday with tours and tastings available throughout the day, as well as a full-service bar with signature cocktails specially crafted with Bogue Sound Distillery spirits.
HUNGRY TOWN TOURS
Owners David and Betsy Cartier got the inspiration for the name behind their culinary and history tour business from a 1713 plat of Beaufort, North Carolina. At the bottom of the plat the words "Plan of Hungry Town," were crossed out and replaced with "Plan of Beaufort Towne," suggesting that at one point Beaufort may have been casually called Hungry Town. While the townspeople in 1713 weren't hungry for food but rather hungry for buyers or new settlers to help it grow, the name was a natural tie-in for the Cartiers with Beaufort's history and culinary offerings.
Hungry Town Tours offers 16 different walking, biking, culinary and history tours including the Beaufort Culinary Bike Tour, Food By Foot Culinary Walking Tour, Bike, Brunch and Bubbles, Sunday Brunch Walkabout, Historic Beaufort Walking Tour, Hidden Beaufort Tour and A Ride to Remember inspired by Nicholas Sparks (an American novelist who wrote two books, A Walk to Remember and The Choiceset in Beaufort). Hungry Town Tours partners with a variety of local restaurants that offer fresh, local products to support the community's local fishermen and farmers, and the restaurant partners vary by the day of the week and season. Culinary tours are built around a three-course progressive menu to include appetizers, entrees and dessert.
Beach Bite: Take a tour! Tours are offered daily and the complete schedule, as well as culinary partners, are listed on Hungry Town Tours' website.
OLDE BEAUFORT FARMERS MARKET
On Saturday mornings April through November, you can stroll through the Beaufort courthouse grounds, shopping local from a variety of  Carteret County farmers, fishermen, bakers, artists and craftspeople at the Olde Beaufort Farmers Market. The market usually has about 40 vendors, a food truck and live music, and is a great way to buy fresh delicious food, support local businesses and artisans and connect with the greater Beaufort community.
Beach Bite: The market runs weekly, rain or shine, at 300 Courthouse Square from the second weekend in April through the third weekend in November from 9am to 1pm. The market season ends with an Olde Fashioned Holiday Market in the evenings in December.
LOCAL RESTAURANTS AND BREWERIES
Whether you're looking for waterfront options to give you a front row seat to beautiful, bold sunsets, an area sea specialty that comes blackened, seared, fried or sautéed, or a cold beer after a day of adventures in the sun, sand and surf, The Crystal Coast is home to more than 100 locally owned restaurants and breweries that are sure to satisfy whatever you're craving.
Beach Bite: Find the right Crystal Coast restaurant for your next meal out in the Crystal Coast's restaurant directory. Here's a small sampling of some of the restaurants and breweries we enjoyed during our visit to the Crystal Coast and would recommend you visit on your next trip:
34 Degrees North Restaurant, Beaufort: Locally inspired, waterfront dining with ingredients from local farms and fishermen.
Amos Mosquito's, Atlantic Beach: A knock-knock joke was the inspiration behind this dockside-to-dish, swamp-themed, family-friendly seafood restaurant.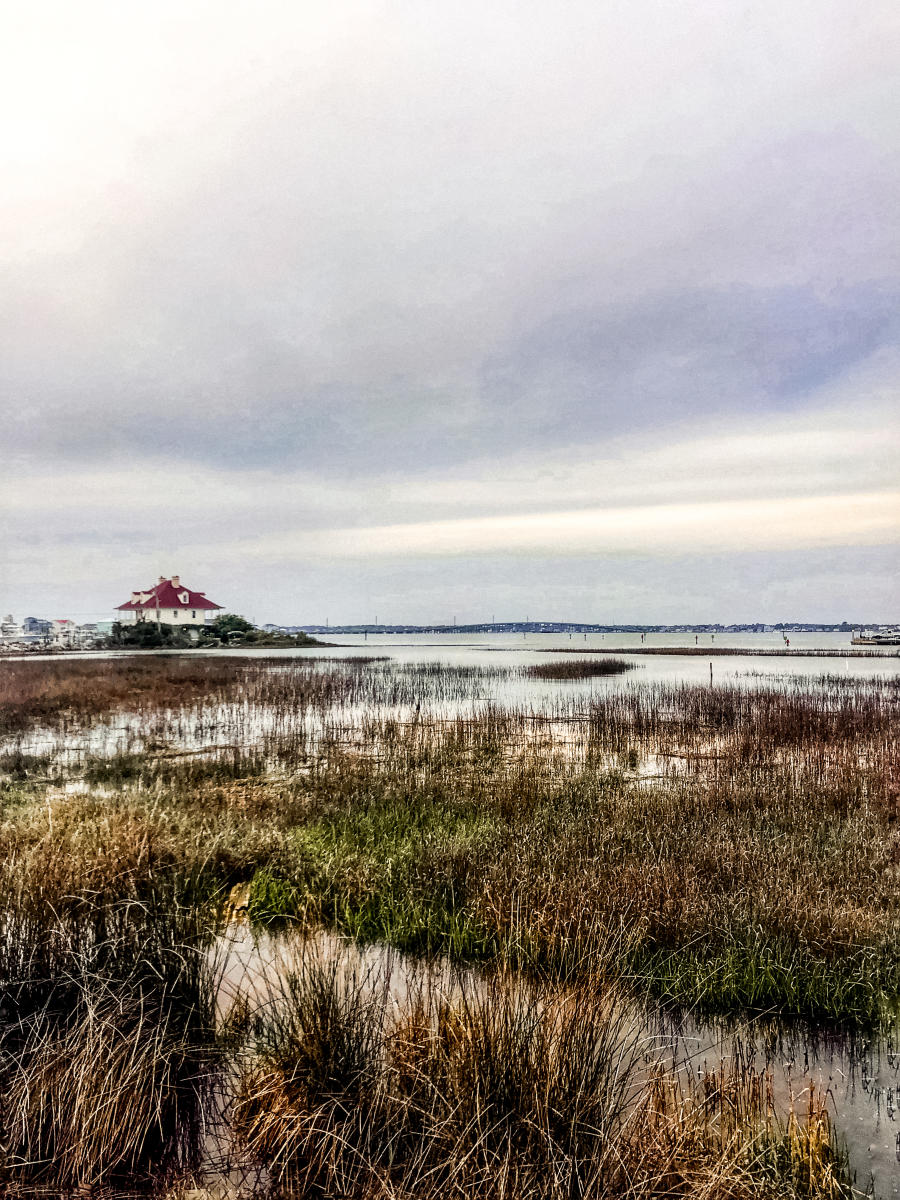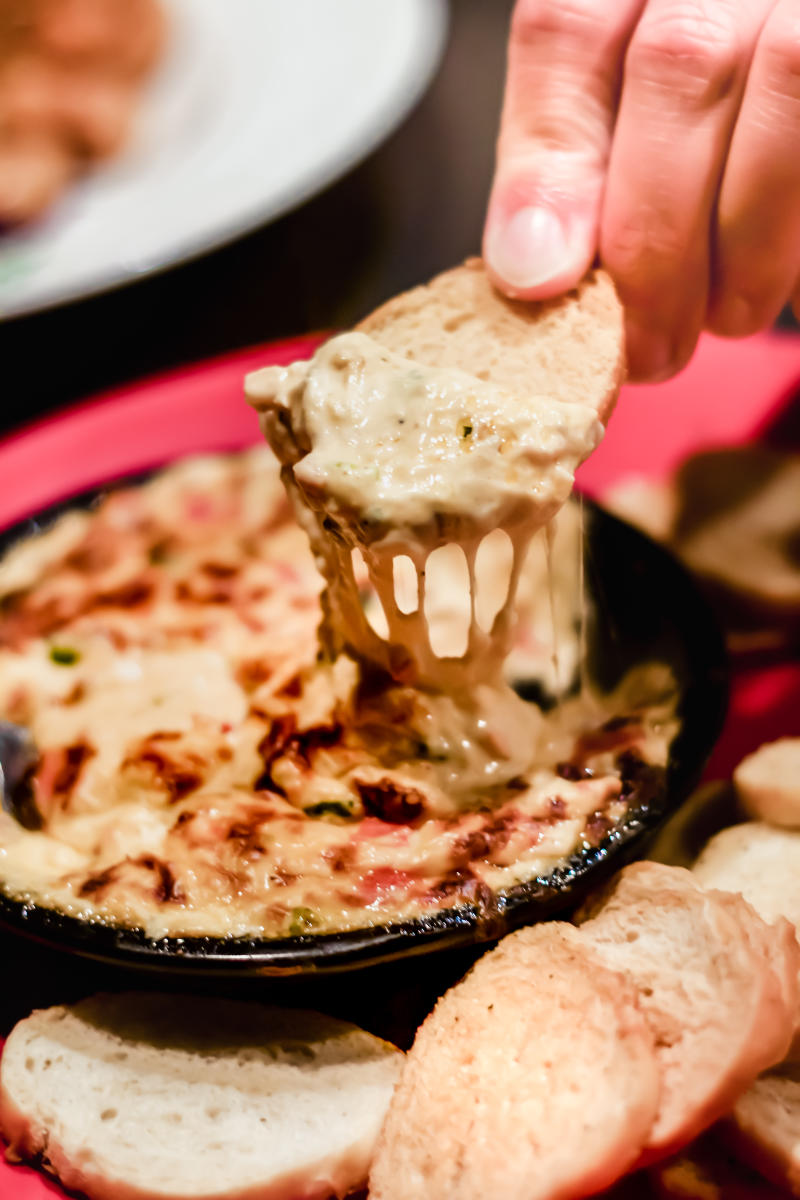 Bahia Beach House and Surf Bar, Atlantic Beach: Serving sustainable aqua and agriculture from North Carolina inspired by Baja and Mediterranean cuisine, this laid back beach house restaurant (Bahia is the Brazilian word for ocean or bay) has made its home in a restored cedar plank home in Atlantic Beach.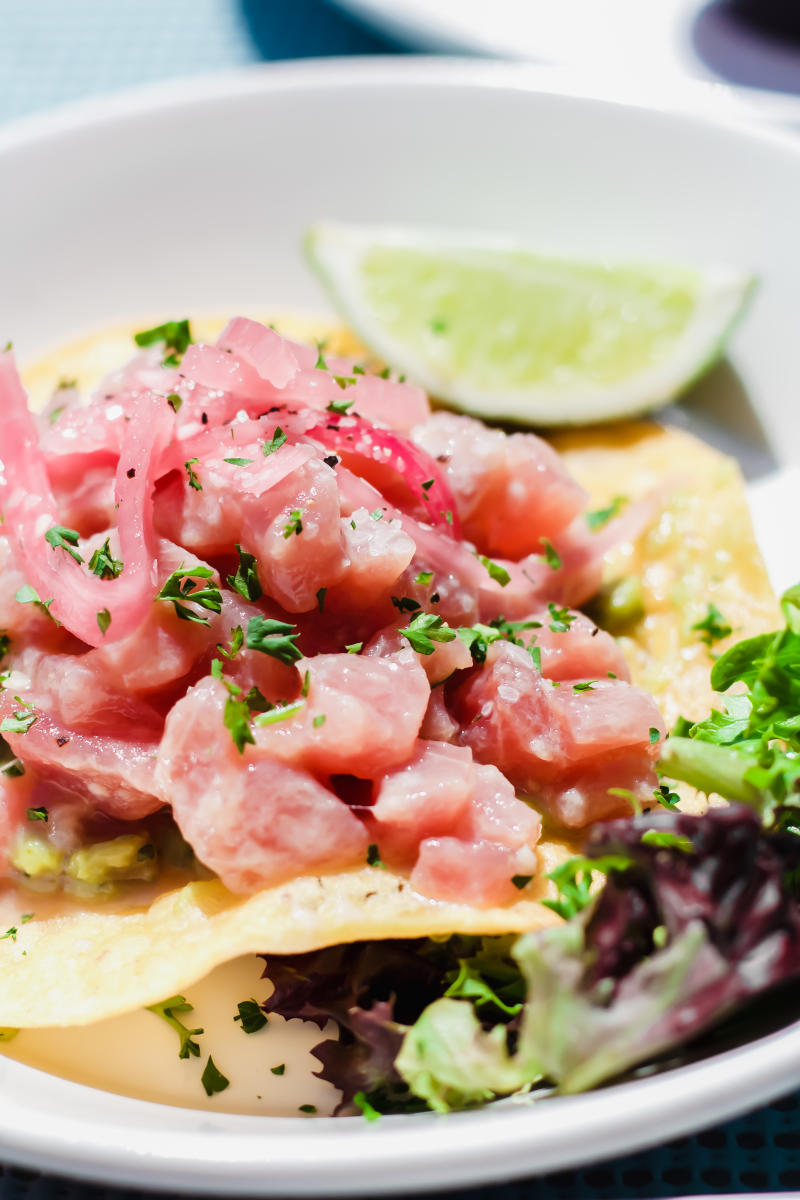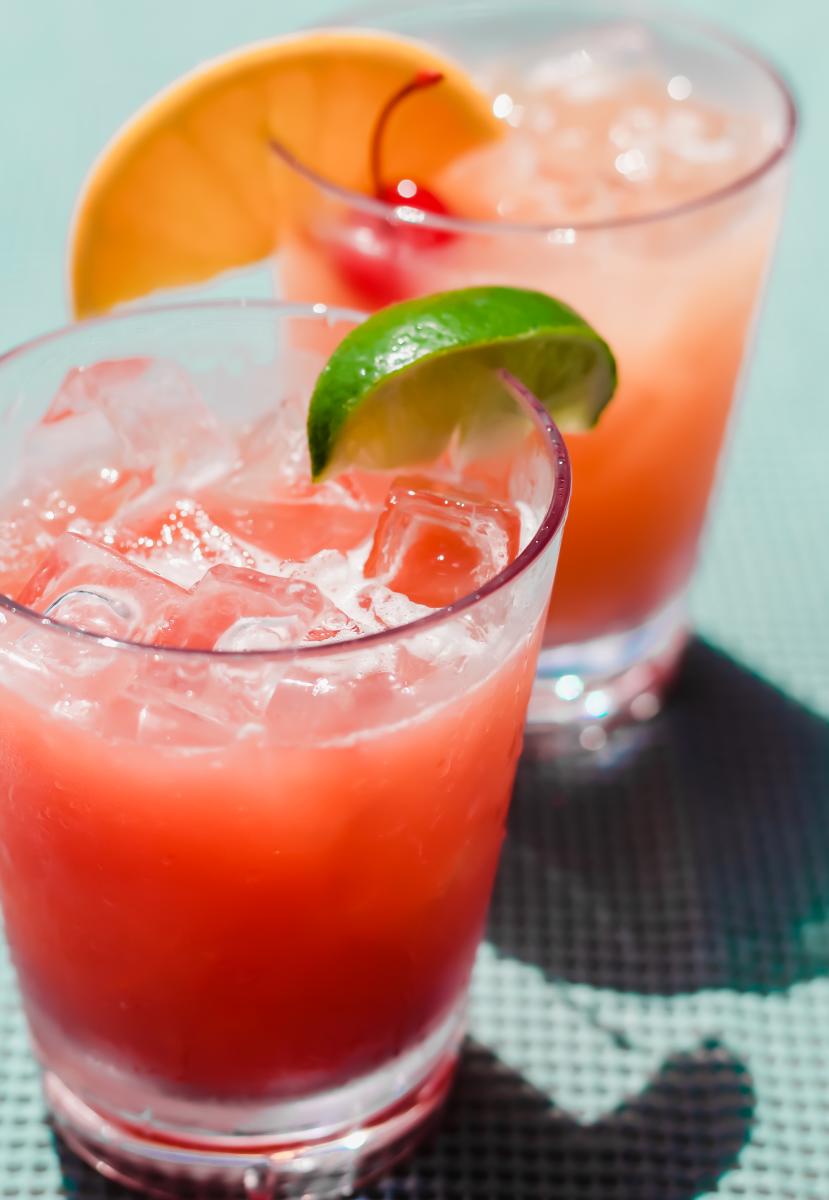 Beaufort Grocery Company, Beaufort: A cozy, comfortable neighborhood bistro serving low-key lunches and more elegant, sophisticated dinners.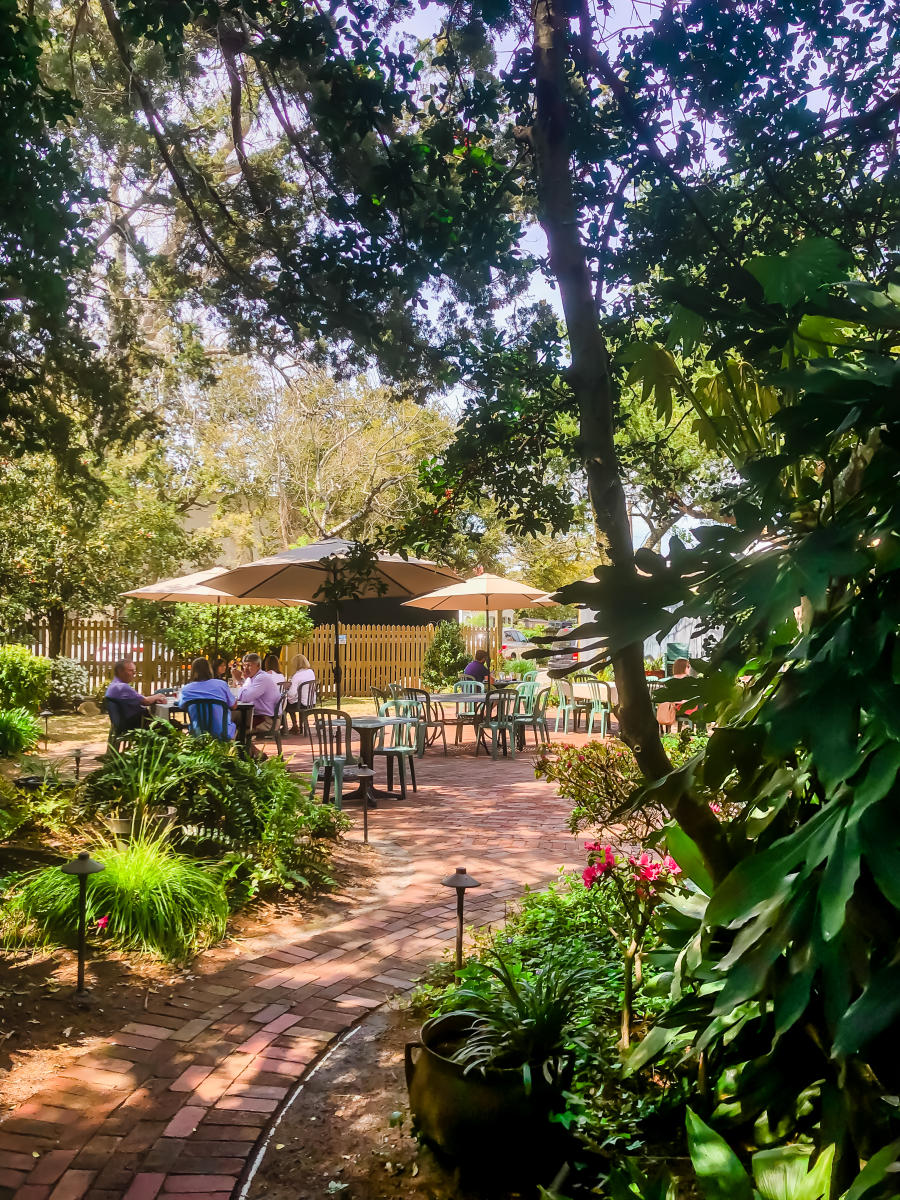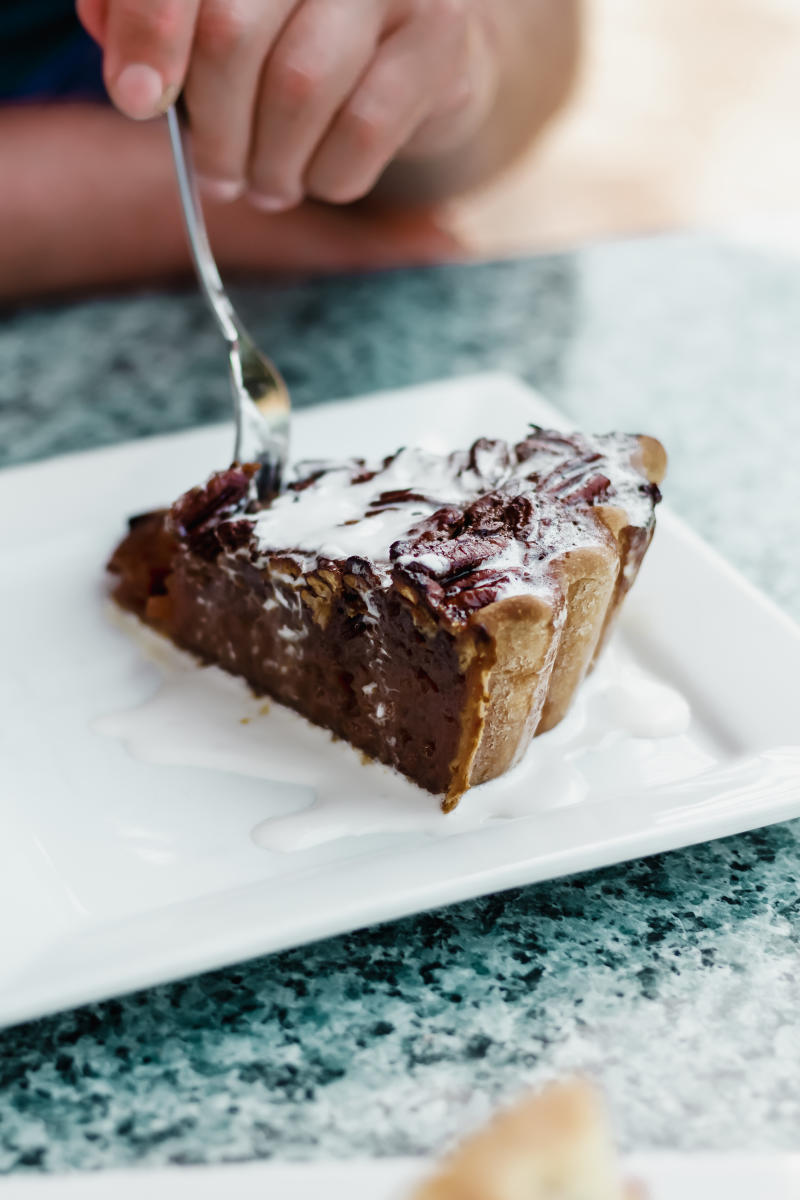 Black Sheep, Beaufort: A casual, dockside restaurant with a great view of the water and delicious brick oven pizzas.
Carbisea, Emerald Isle: Steaks and fresh fish with a fine dining flair.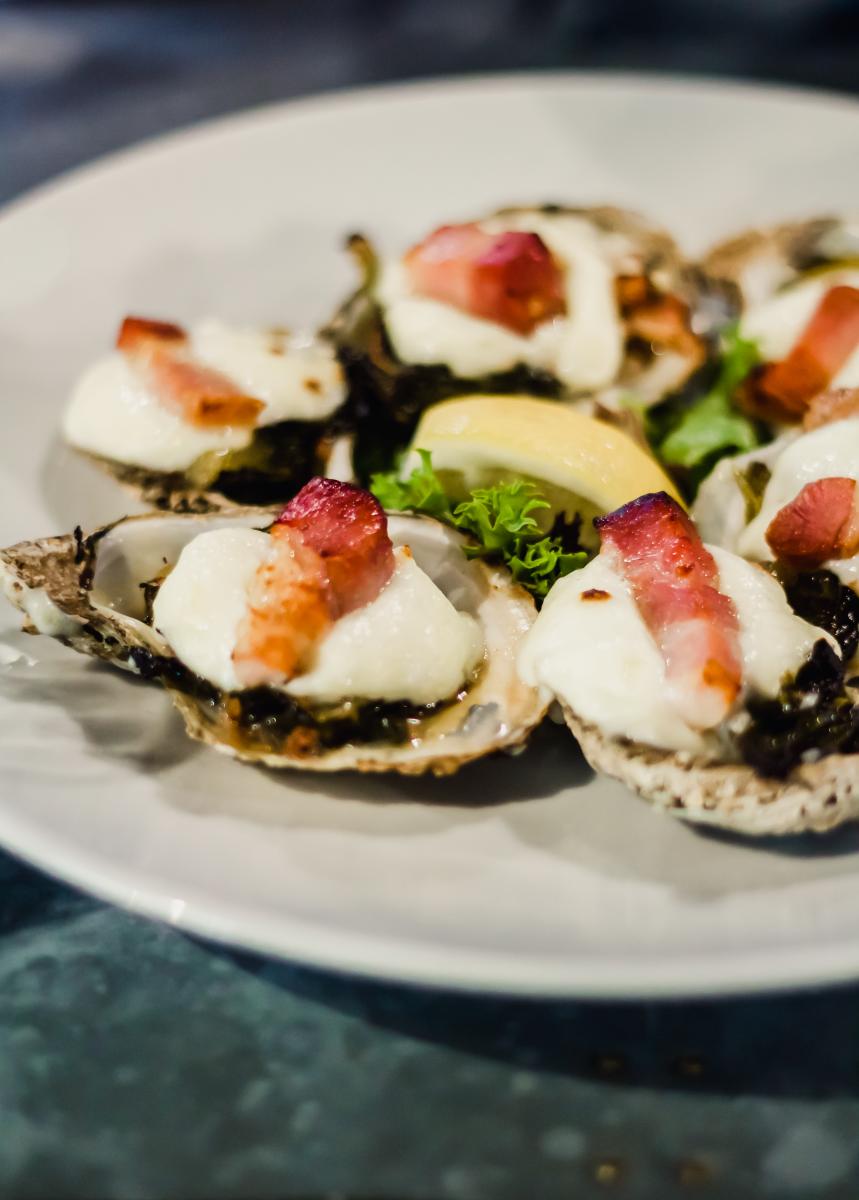 Crystal Coast Brewing Company, Atlantic Beach: A family-owned and operated craft brewery named after the area's clear waters and sparkling beaches.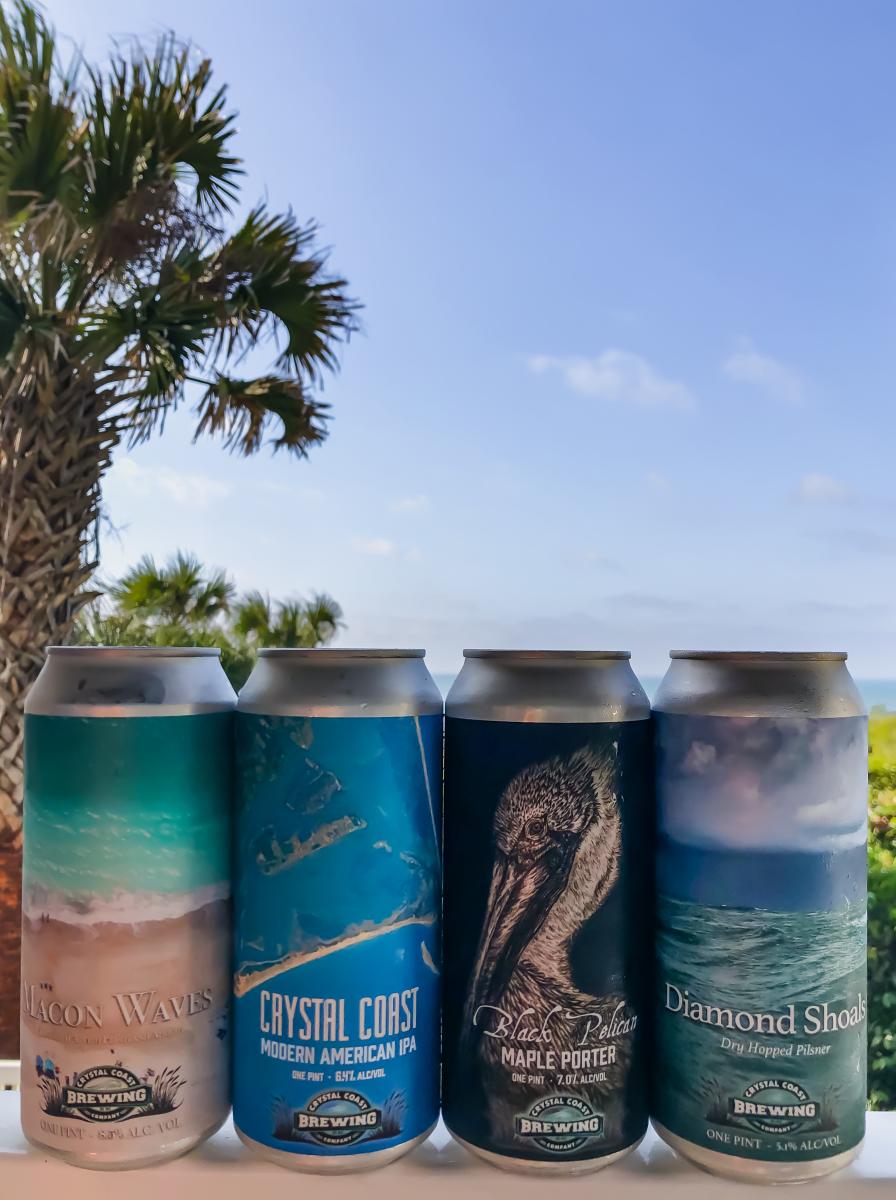 Mill Whistle Brewing, Beaufort: Carteret County's first nano-brewery, Mill Whistle is located on the site of an old Safrit mill.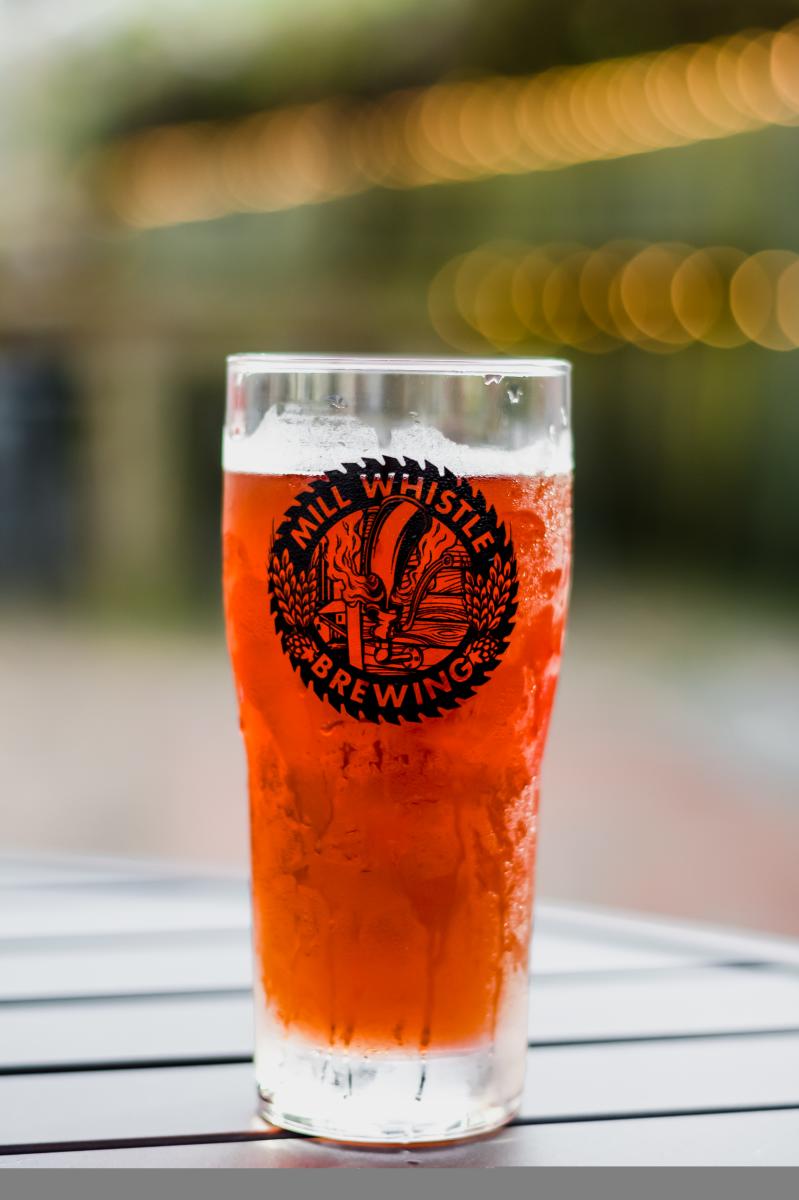 Moonrakers, Beaufort: Named after the rectangle sail flown at the uppermost height of a three-mast 17th-century ship, Moonrakers serves coastal cuisine with a side of beautiful views from their rooftop dining space.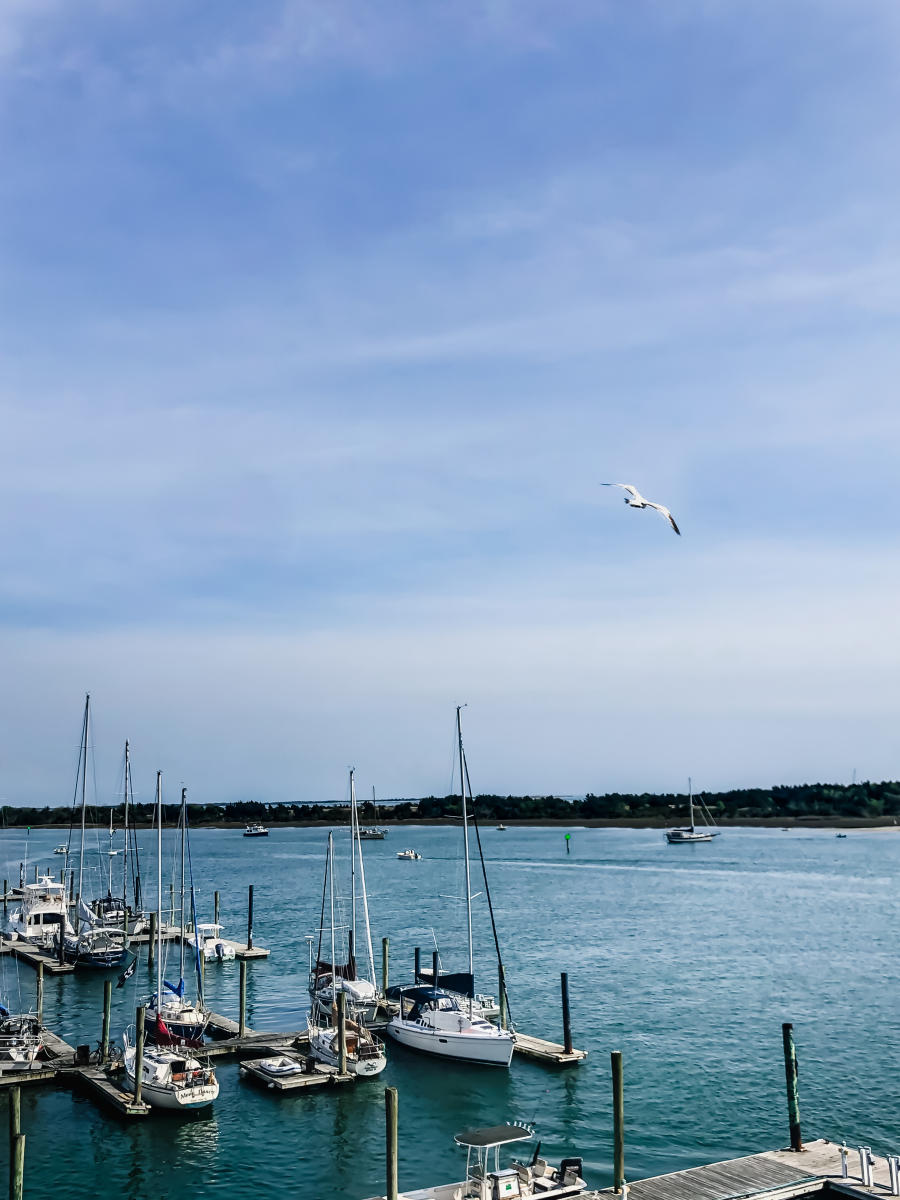 ​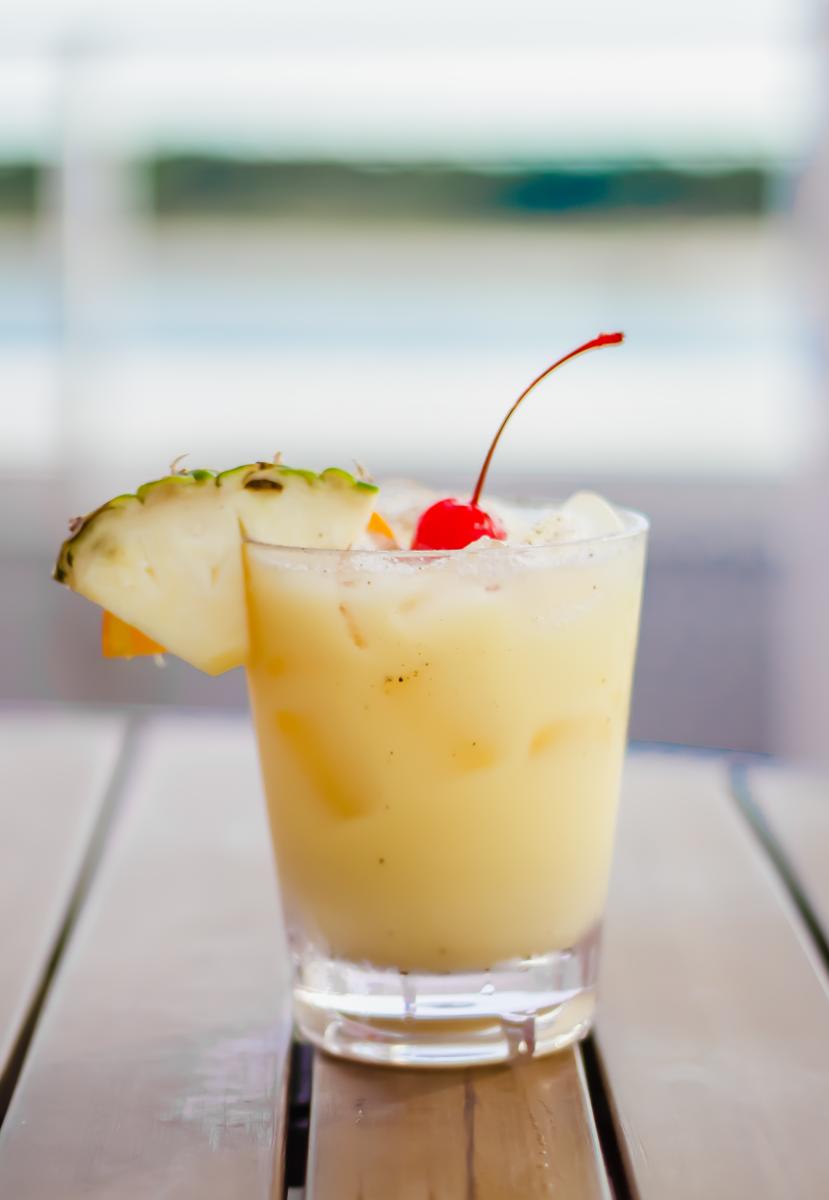 The Shark Shack, Atlantic Beach: Fried seafood and fish sandwiches served out of a casual, beach-themed take-out window surrounded by outdoor picnic tables.