Picture yourself with the warm sun on your face and wind blowing through your hair as you discover the Crystal Coast from the water. Between the dolphins playing in the waves, the wild horses wading off uninhabited islands, and the sea turtles and seabirds showing off their home sweet homes, it is an experience you won't soon forget.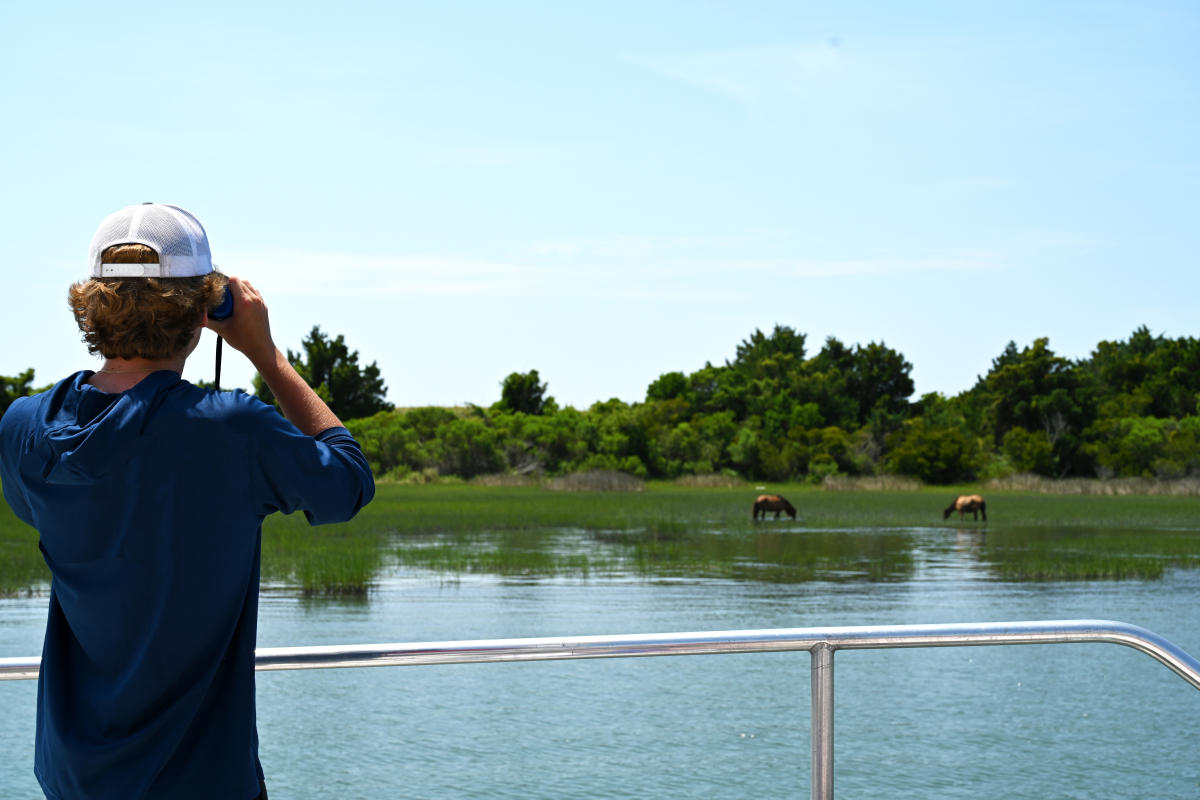 The Crystal Coast is a boating paradise and local tours provide endless opportunities for nautical adventures. Whether you're looking for something kid friendly or geared towards adults, relaxing, adventurous, or educational, there is truly something out there for everyone.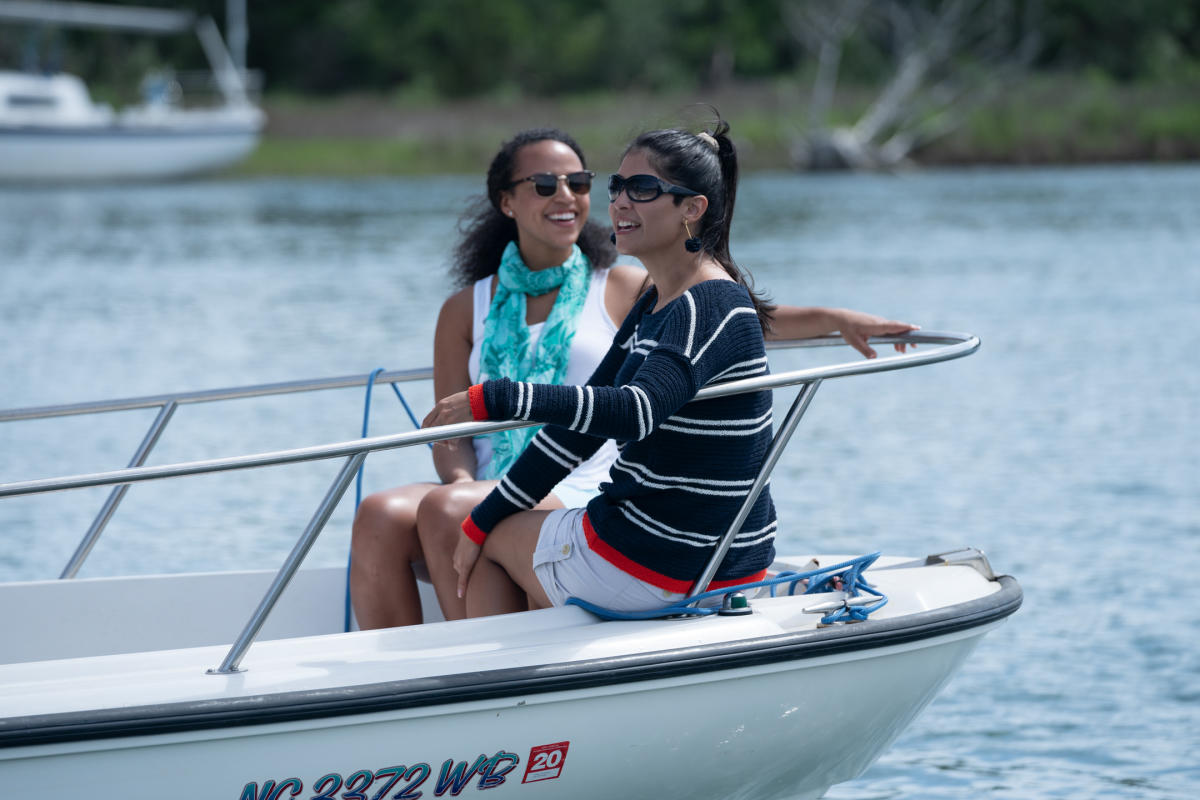 We have a rundown of several different local tours available so you can choose the perfect experience for your trip to the Crystal Coast.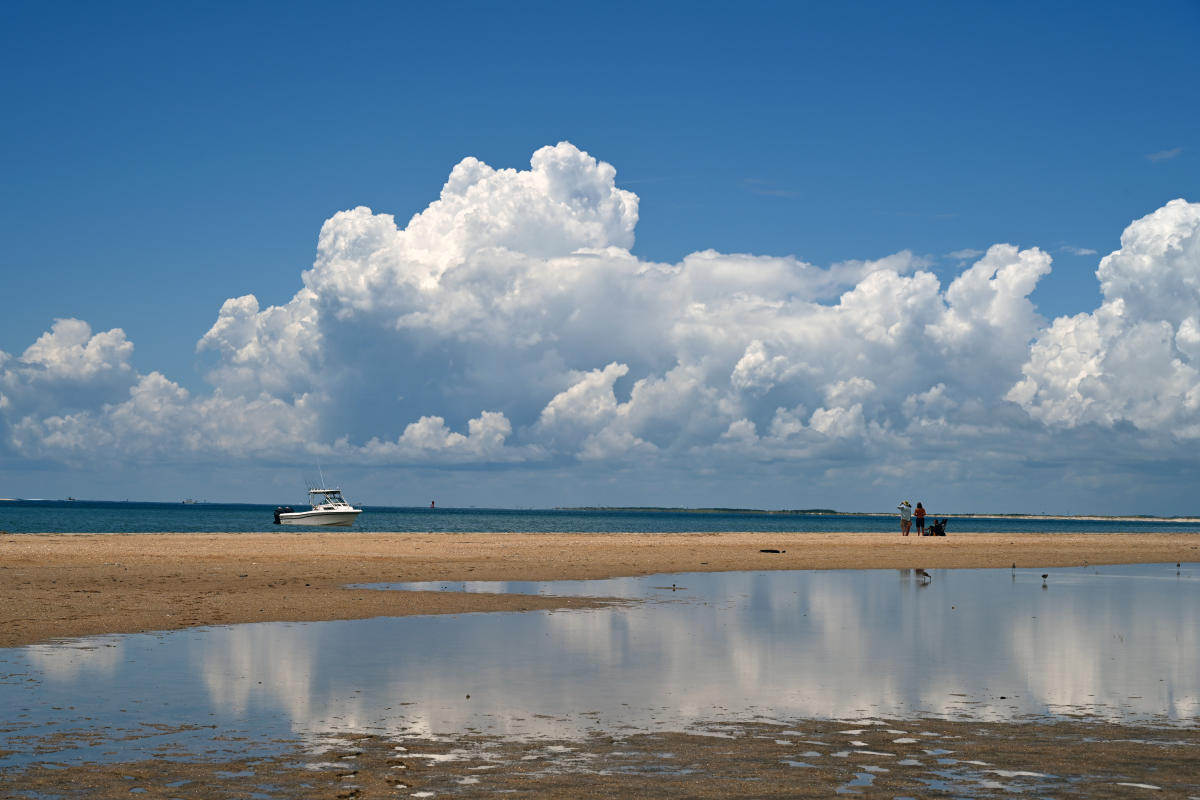 Crystal Coast Ecotours
If getting up close and personal with nature and learning something new is something you love, Crystal Coast Ecotours is the perfect boat tour for you. The pristine rolling dunes along uninhabited islands overlooking the crystal blue waters offer an oasis for visitors looking for eco-friendly nature tours.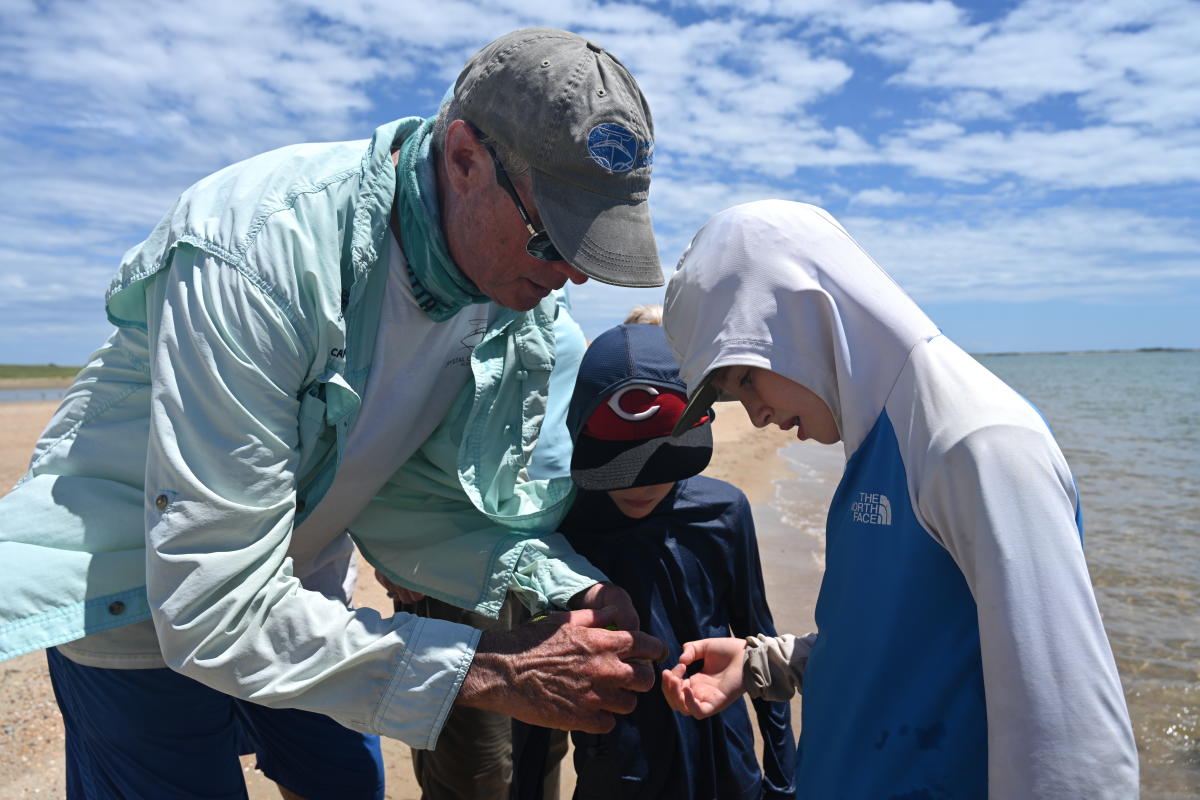 Captain Jess spent 30 years as a local Marine Biologist where he studied the ecology of many sea creatures living in our waters and on our islands. He makes learning fun, interesting and exciting for kids and adults of all ages.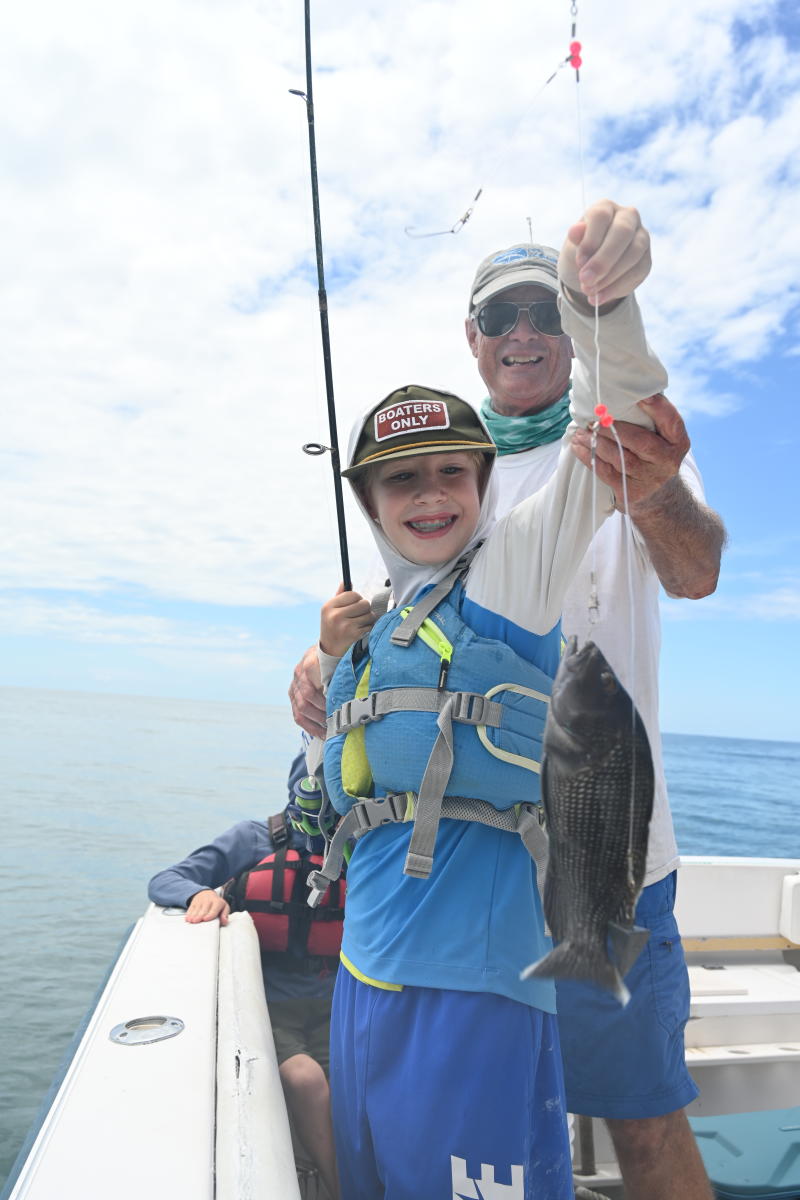 His enthusiasm is contagious as he discovers hidden natural treasures of the Crystal Coast and his knowledge about animals, plants, birds, local history, and sea life is astounding.  11-year-old Everette and 8-year-old Grant who were visiting from Asheville got hands on with horseshoe crabs, sea squirts and shells. They were also able to cast a line and reeled in a hogfish, a puffer fish and black sea bass.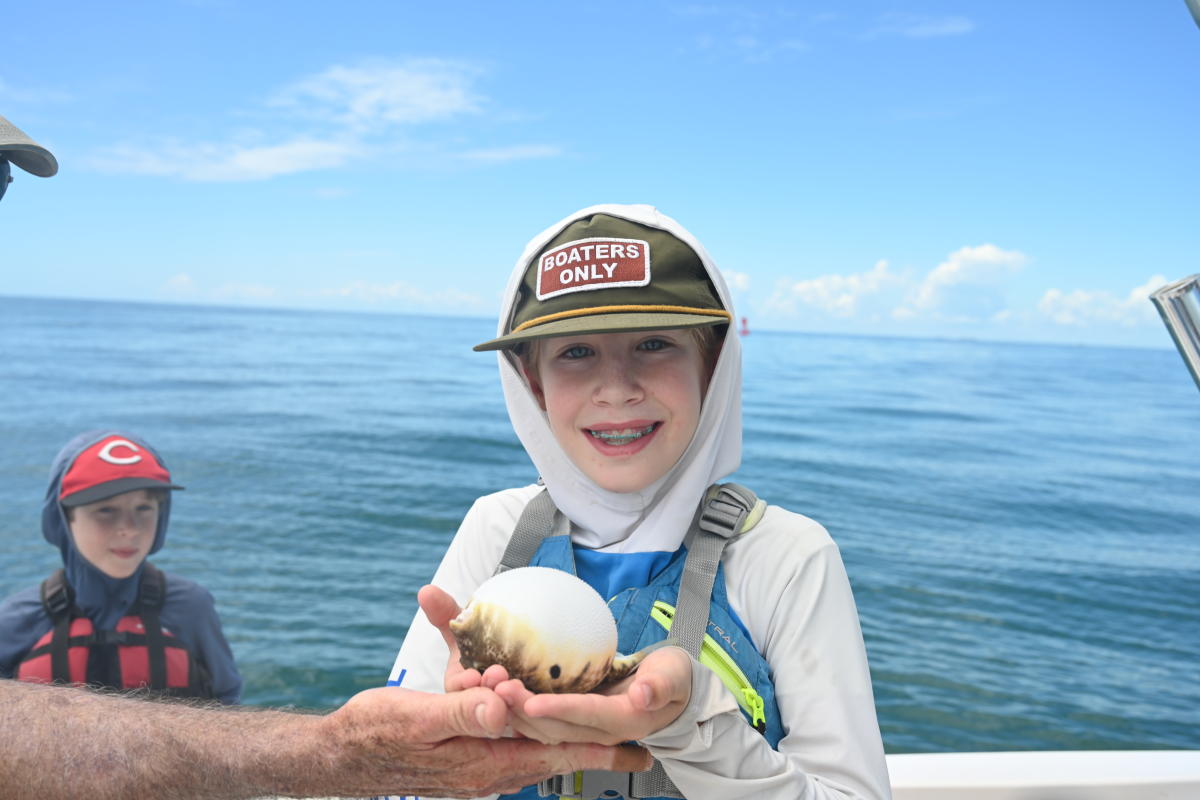 Marilee was able to cross off a bucket list item by sharing a beach with wild horses on Shackleford Island alongside her son and grandsons.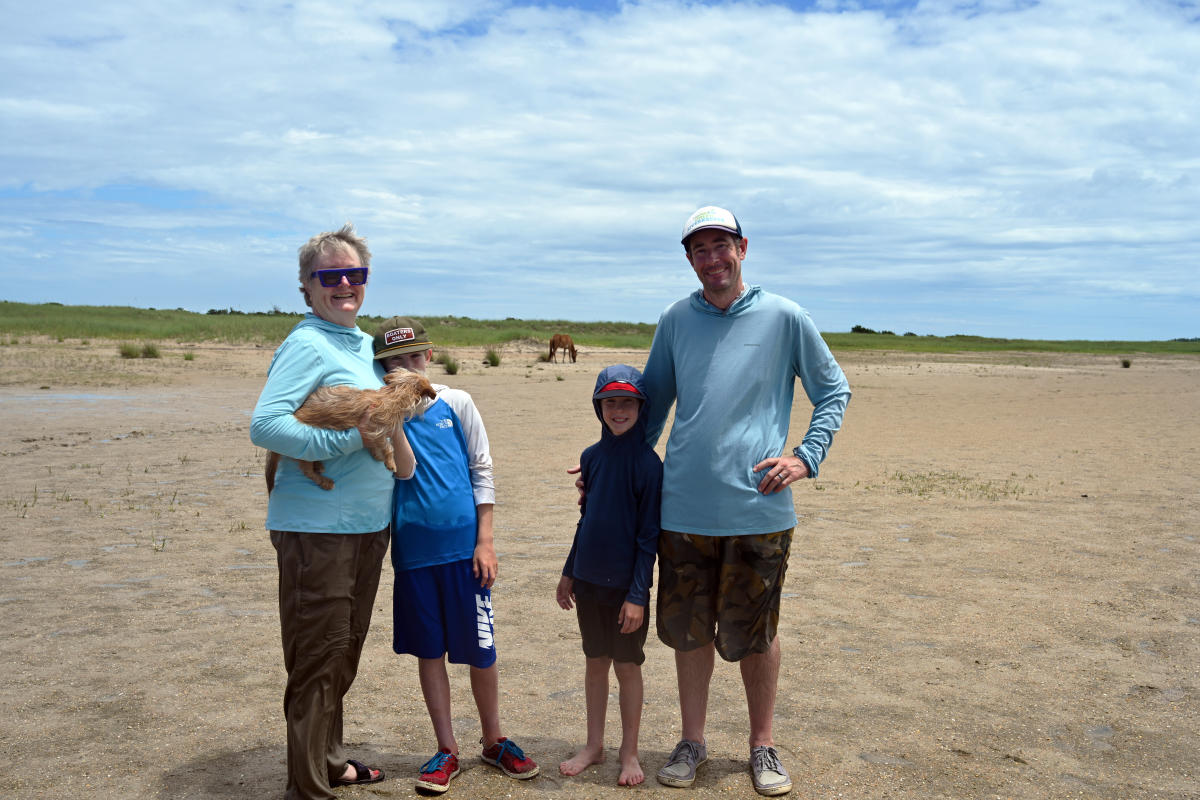 Captain Ron's Island Tours
As you climb the stairs to the top deck of the 35-foot Bell Craft commercial sightseeing tour boat, the experience you'll get on Captain Ron's Island Tours is an unbelievable 360-degree view of the Crystal Coast.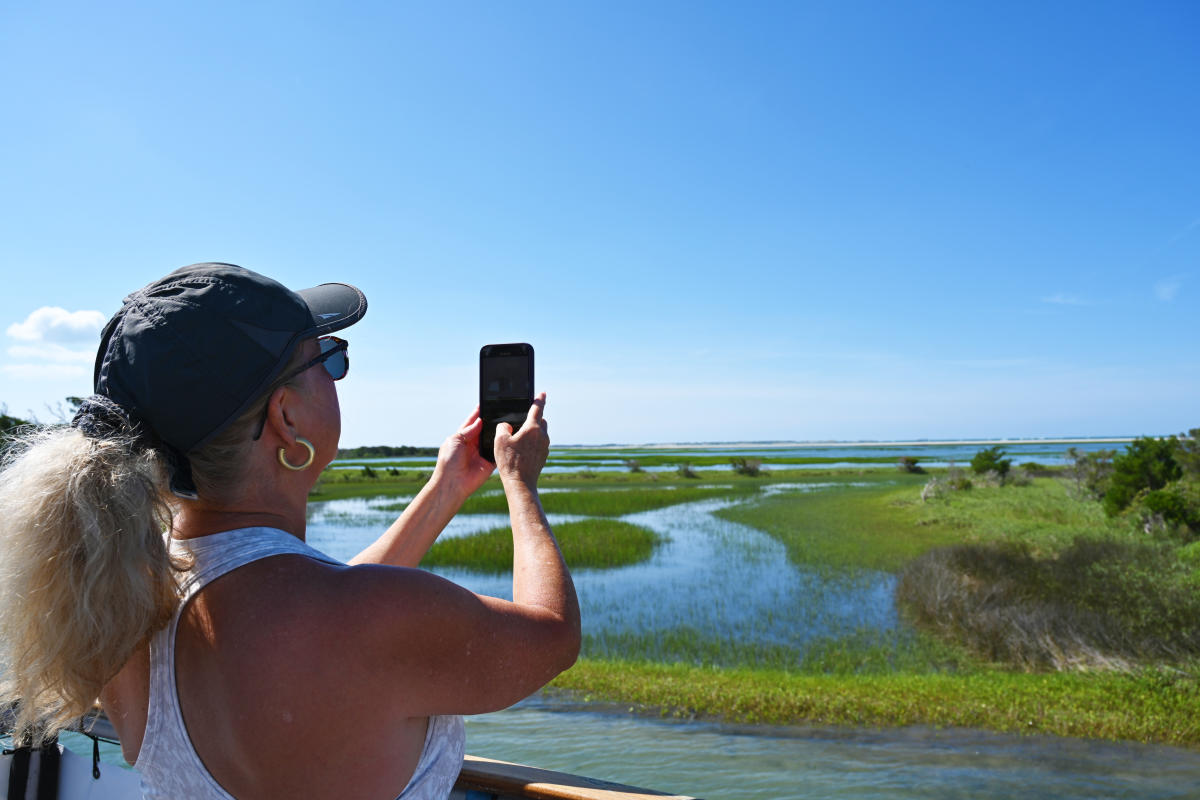 Captain Ron and his mate Kathy are very knowledgeable about the area and do a great job telling local stories about Beaufort, the historic town they cruise by along Taylor's Creek, while chasing wild horses and dolphins.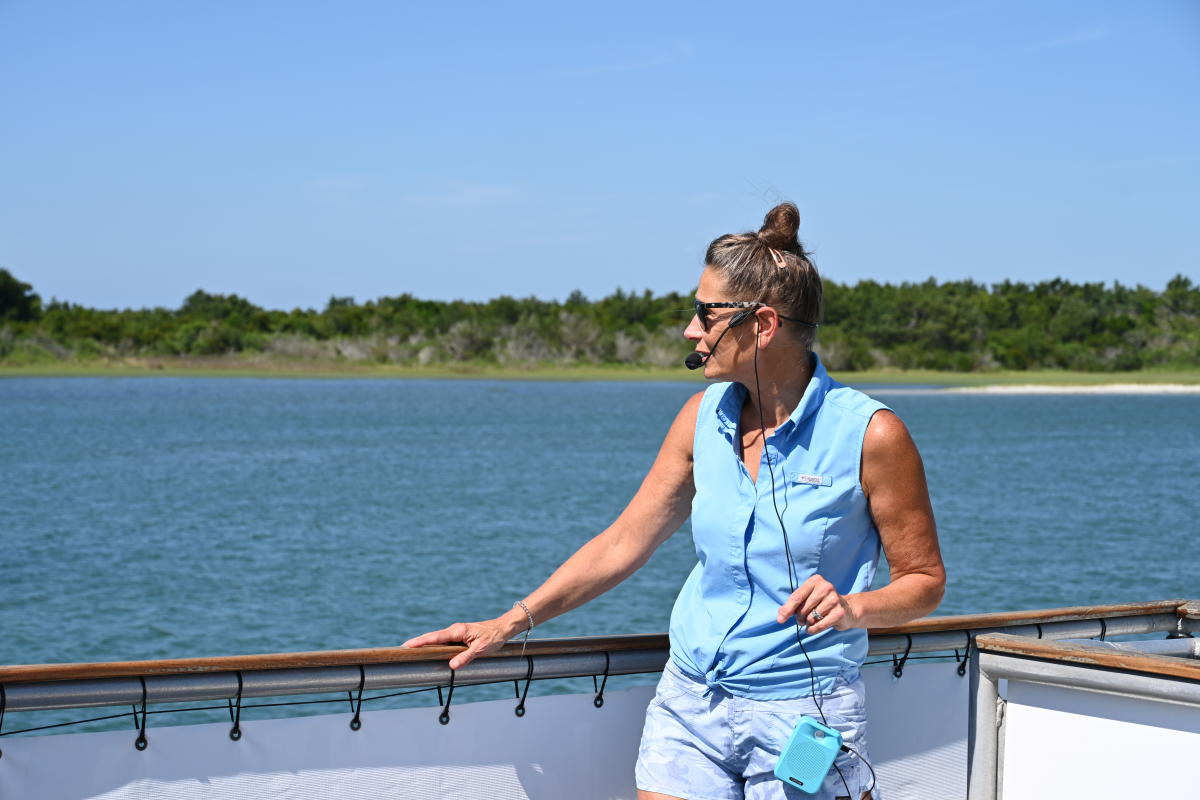 They do both daytime tours and sunset tours, and in addition to the viewing deck they have a shaded downstairs area. Our tour saw dolphins galore and horses from afar.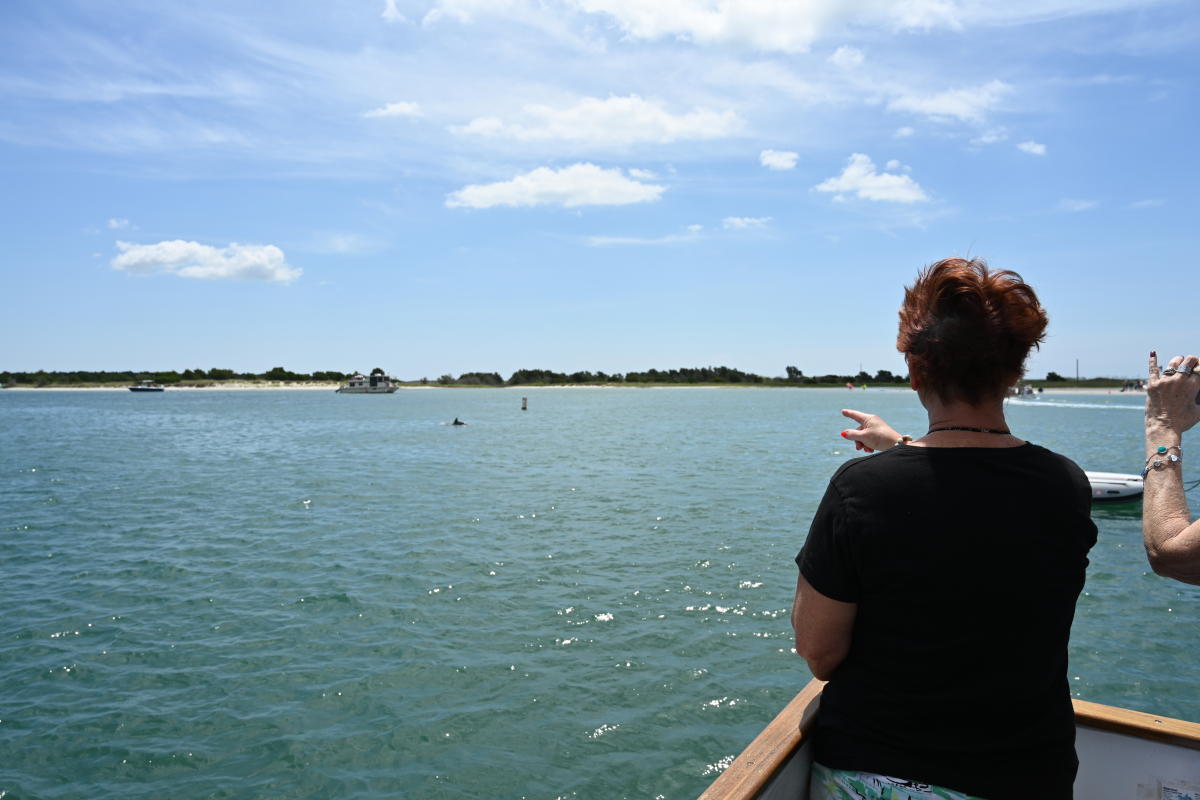 ​Cruisin Tikis
Do you have a birthday to celebrate? Bachelor party? Girl's weekend? Need a fun date night idea? The Cruisin Tiki boat that travels up and down the Beaufort waterfront is a RIOT.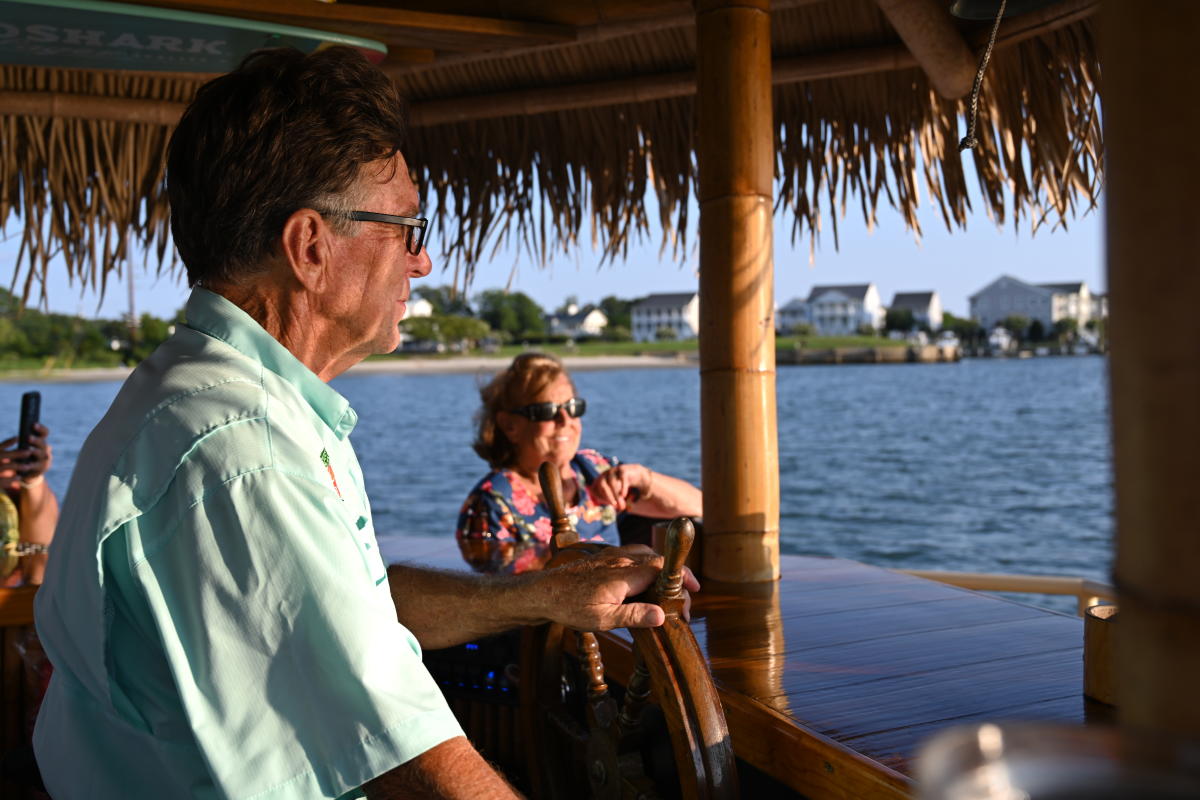 You bring your own tunes, drinks and food and let the captain take care of the view.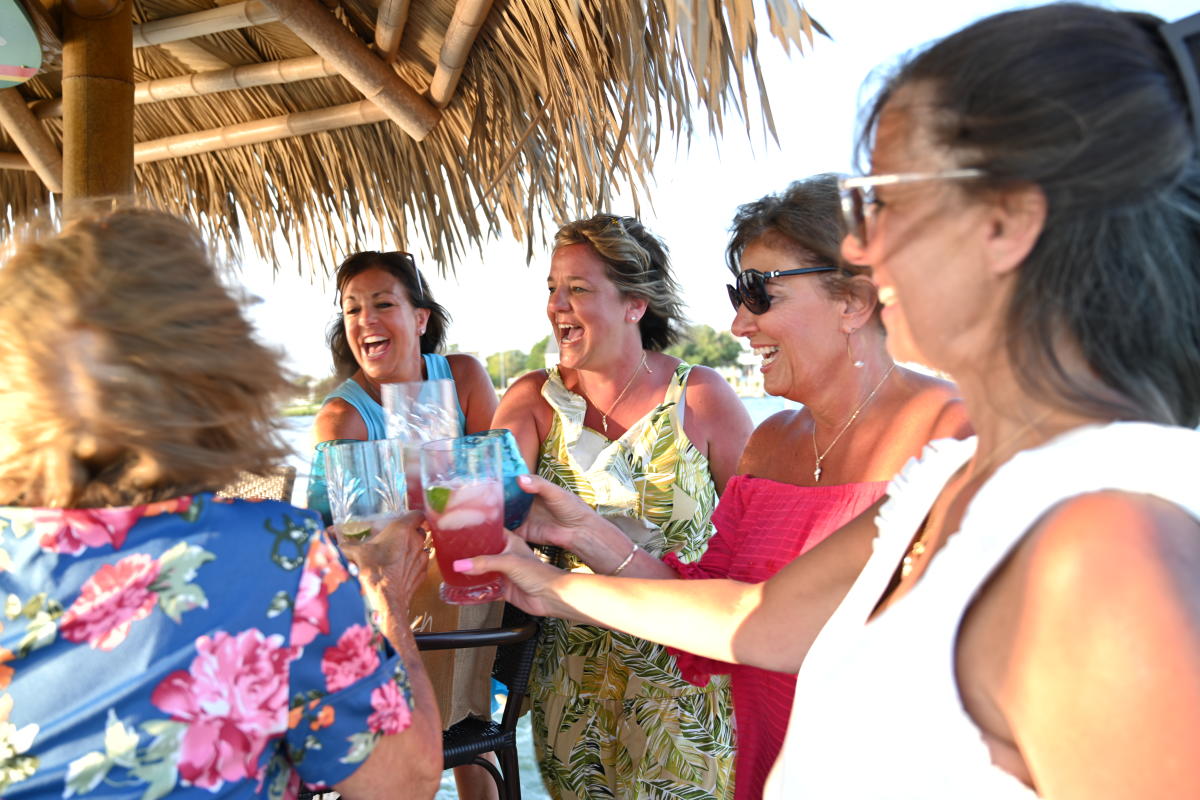 Mom Ro and sisters Mary Jo, Lisa, Jackie, and Robyn booked a Cruisin Tiki sunset tour for one of their adventures during their 2nd annual mother daughter trip to the Crystal Coast. They sipped on cosmos and snacked on a charcuterie board as Captain John showed them dolphins and wild horses as the sun was setting along Taylor's Creek. 
They had a great time laughing, singing, and dancing to their favorite songs. They enjoyed the trip so much they're doing it again next year with the next generation of ladies in tow.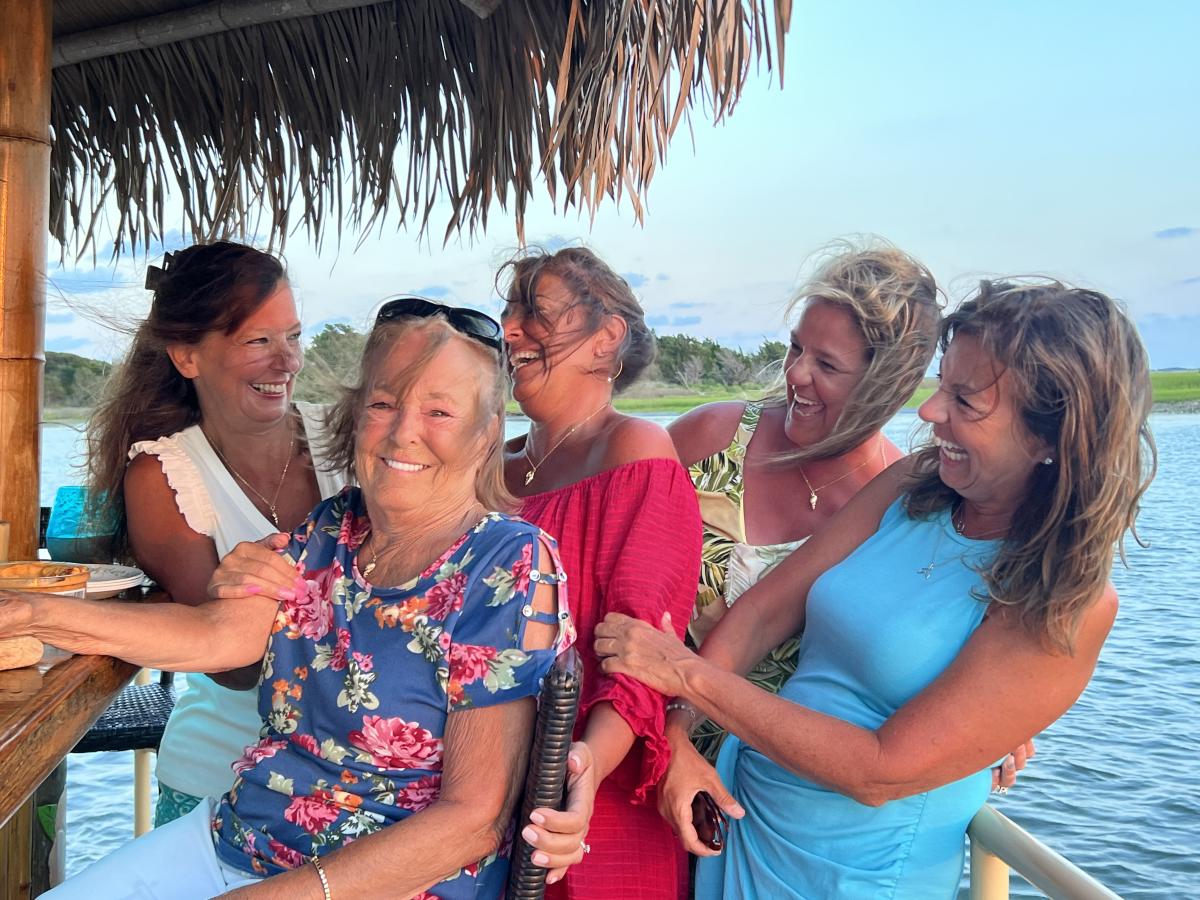 Cruisin Tikis offers morning, day, and night tours for up to six people.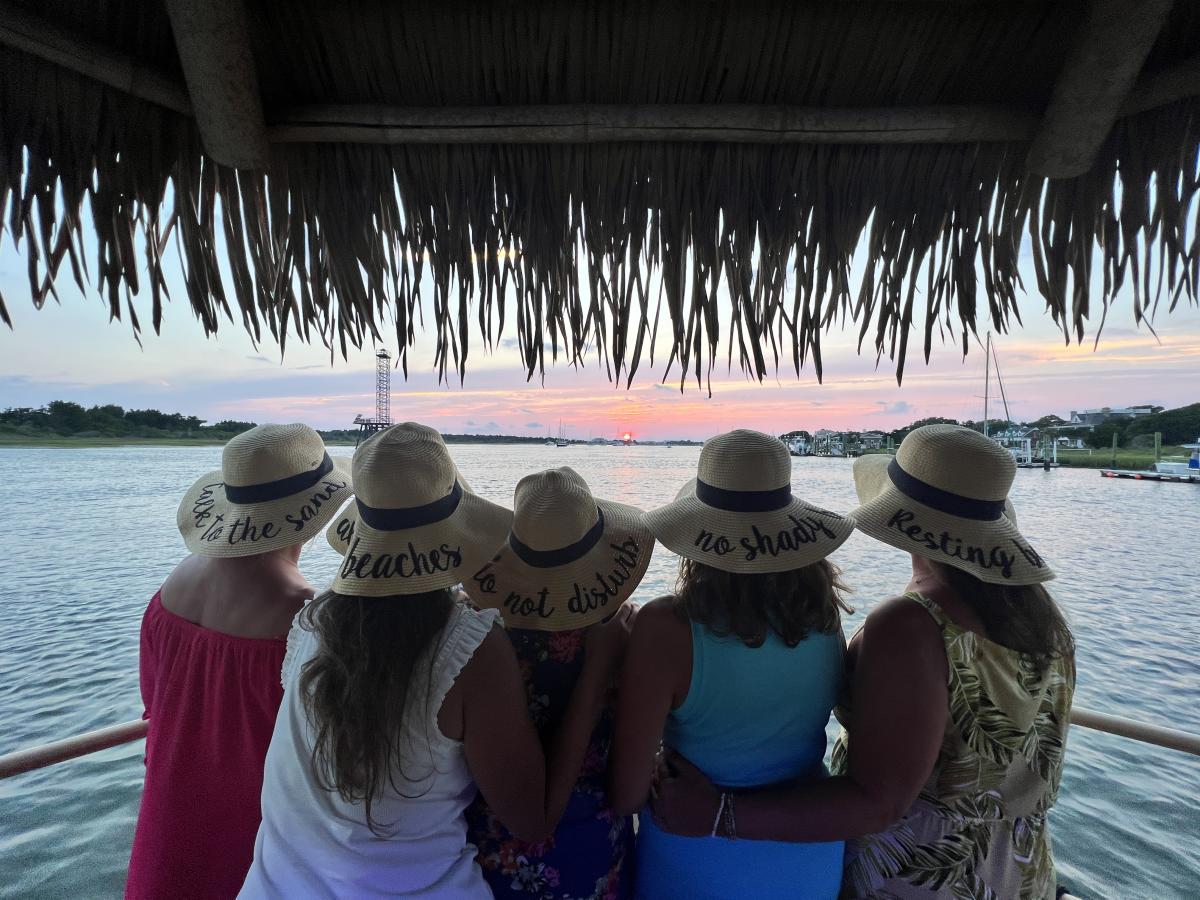 Lookout Cruises
If your dream vacation includes sailing off into the sunset, a cruise aboard the 45-foot Lookout catamaran is an experience you do not want to miss.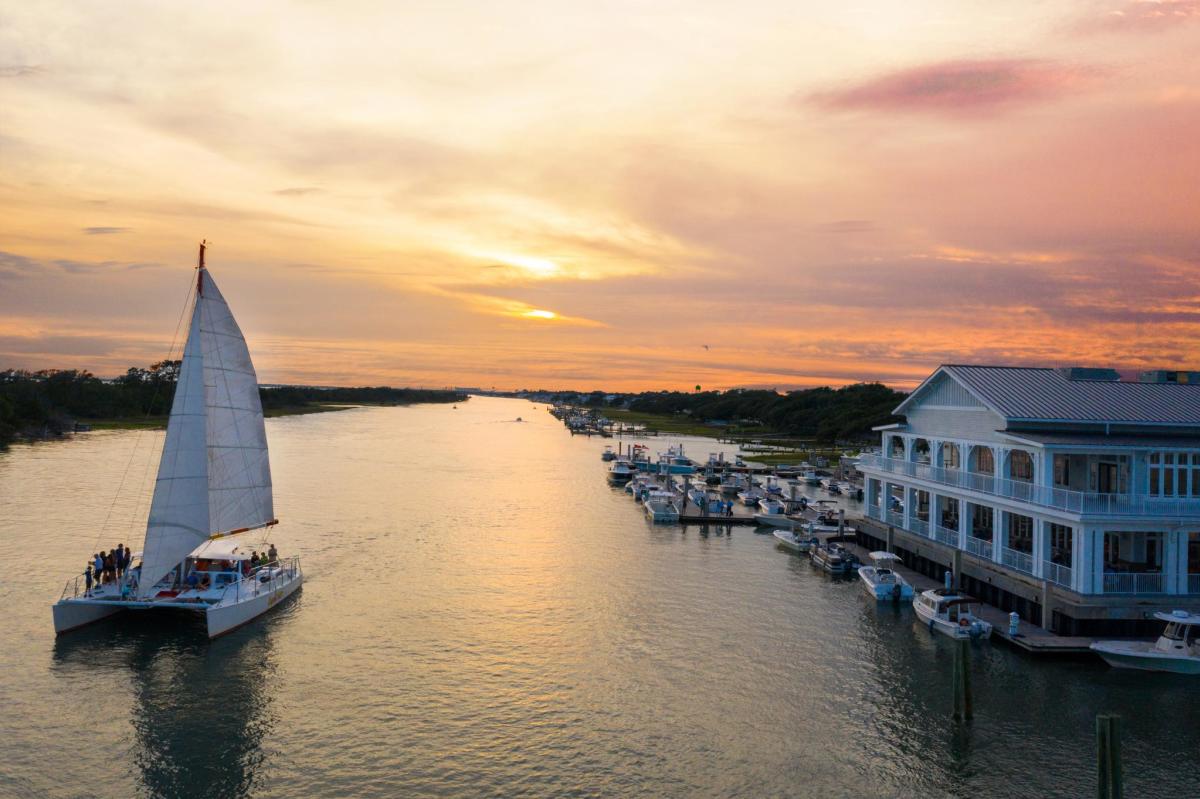 Whether you book a morning dolphin/horse watching tour, a six-hour adventure to Cape Lookout, a sunset or a full moon cruise, once the sails are hoisted and all you hear is the wind and the water, the magic begins.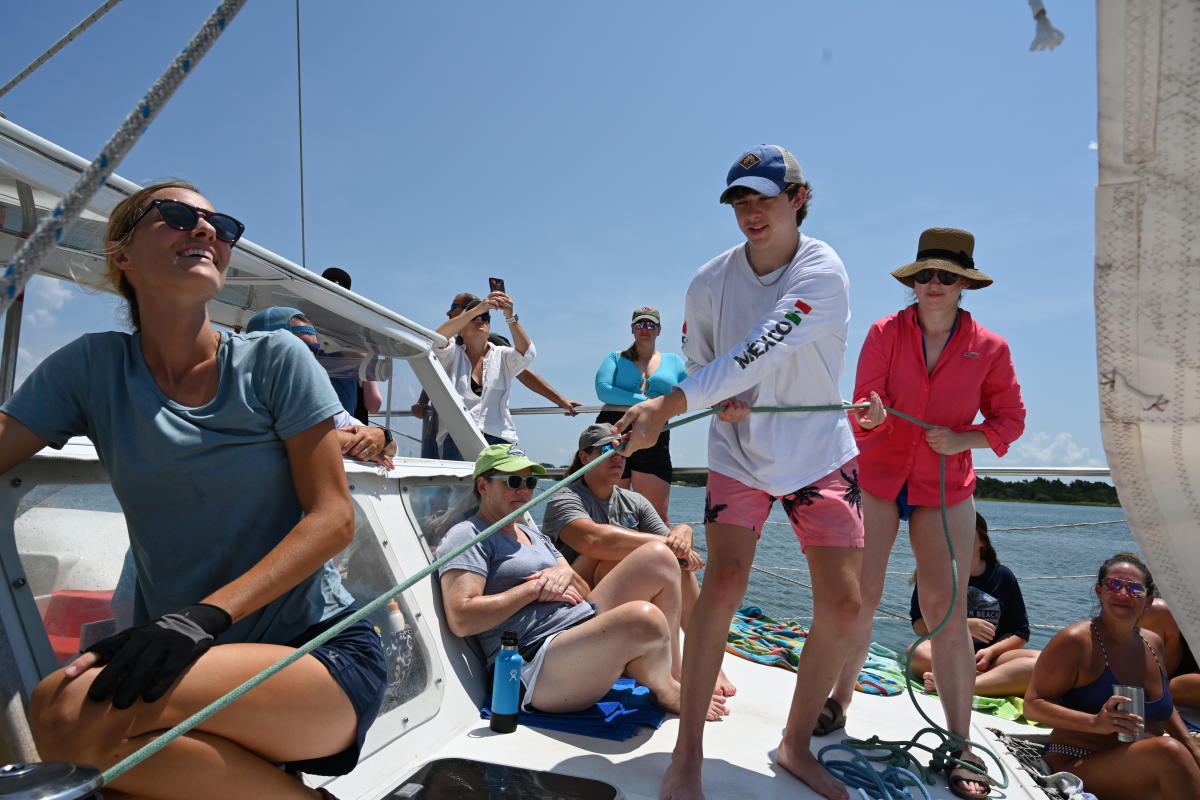 Captain Rob and his mate make this family friendly tour fun for everyone, starting with a loud blow into a conch shell to signal departure. Kids and adults love to participate by hoisting the sails.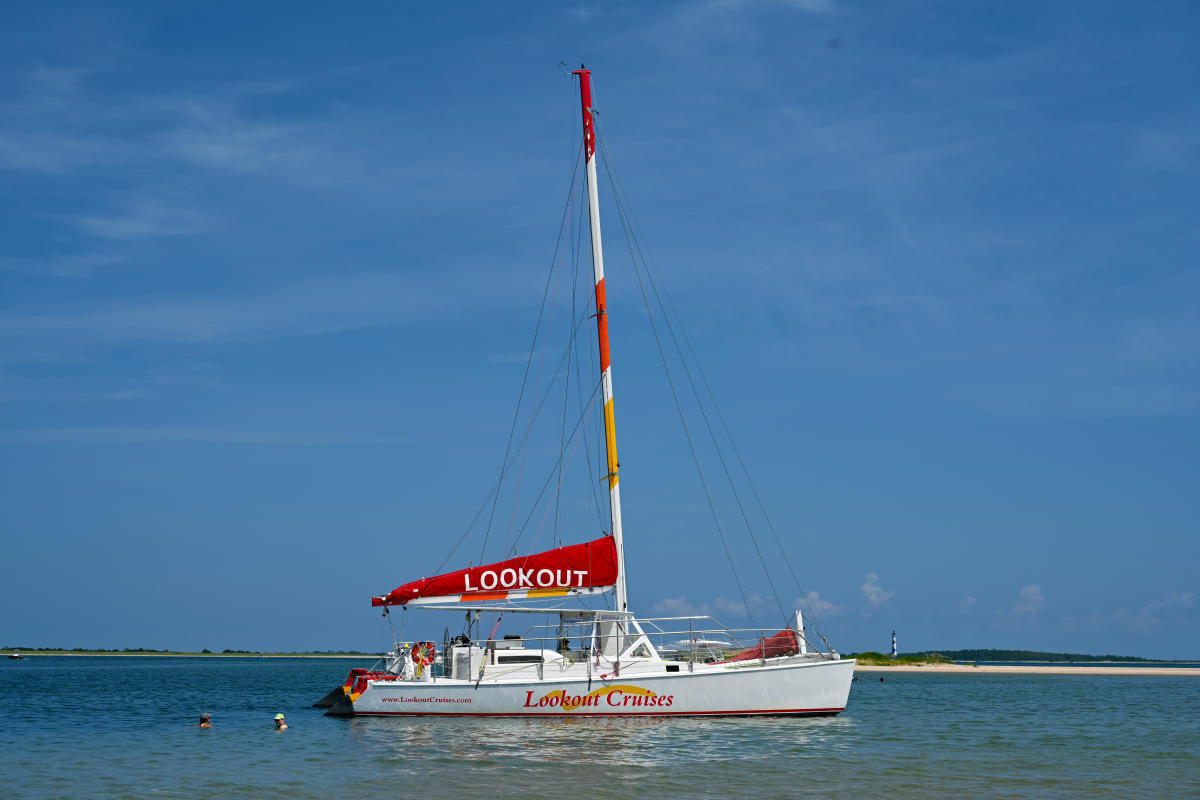 The six-hour cruise to Cape Lookout includes lunch from Beaufort Grocery, and the boat stops at two locations so passengers can swim, find seashells, and explore the islands. While the boat holds up to 37 passengers, there is plenty of room to spread out and relax. The nets at the bow are a crowd pleaser. 
Sailing toward Cape Lookout is an unforgettable way to experience the lighthouse.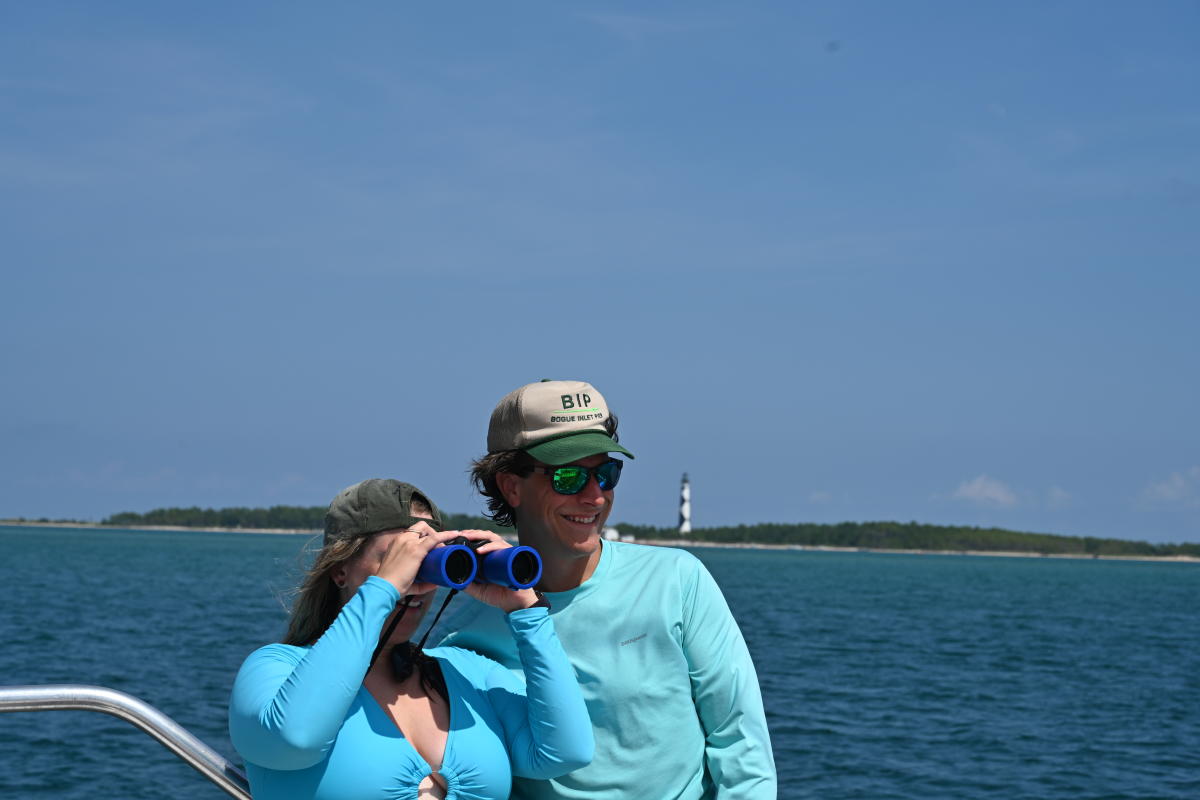 And hopping off the catamaran to touch the black and white bricks that make up the Diamond Lady is a memory your party will cherish.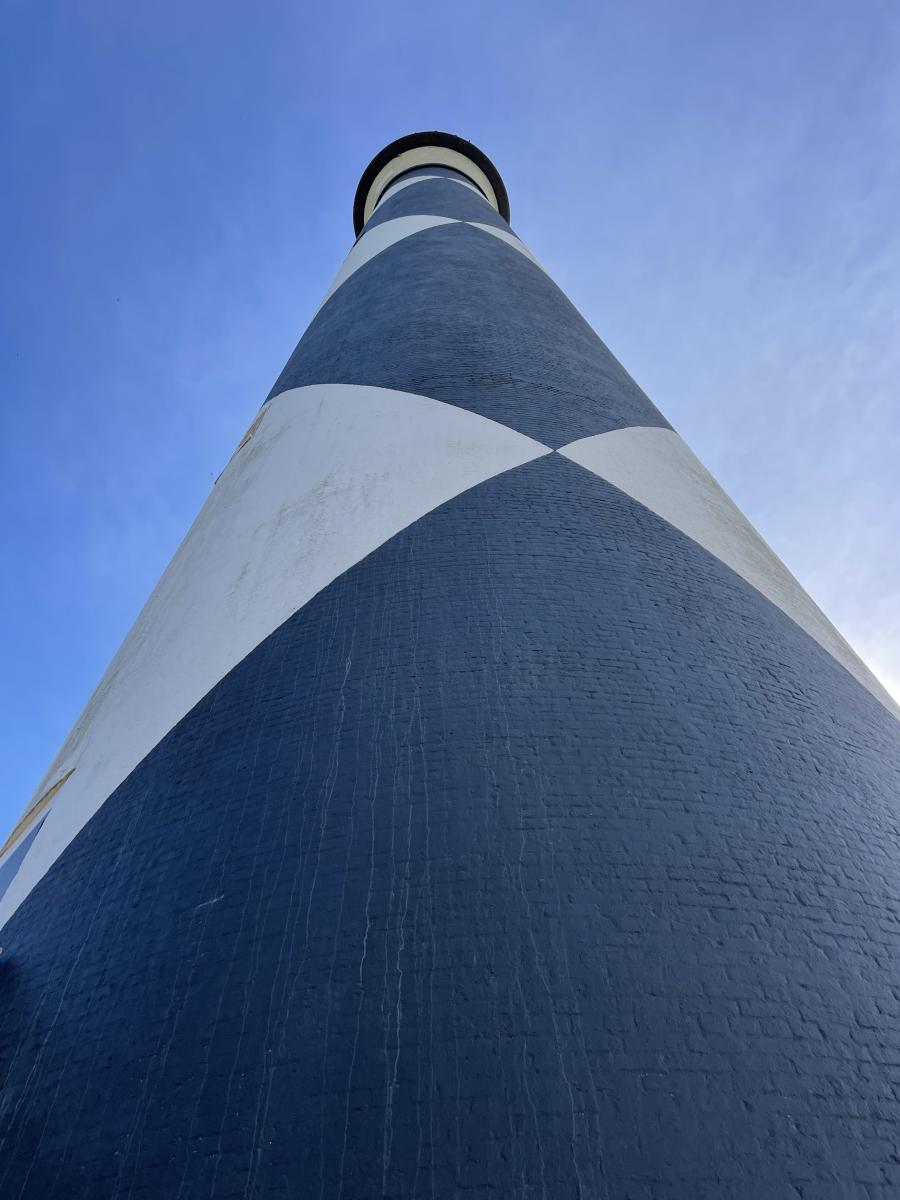 Beaufort Pirates Revenge
Sword fights, treasure hunts, and a chase on the high seas?  YES PLEASE!  The Beaufort Pirates Revenge cruise is the perfect adventure for your little ones to unleash their inner pirates. And can you think of a better location than Beaufort where the infamous Blackbeard himself wreaked havoc?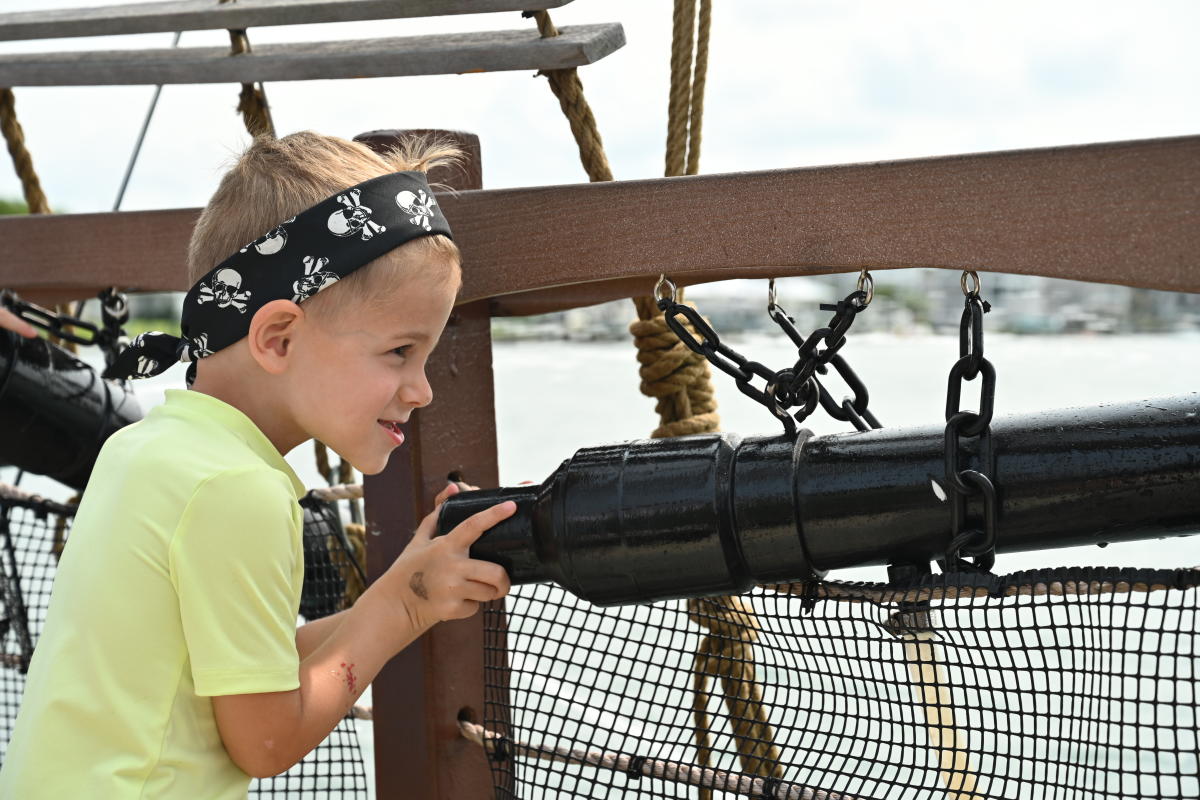 Captain Spike and Lady Pirate Fettucine take the children on an adventure aboard an awesome pirate ship chasing down evil but loveable Pirate Kegger who is on a mission to smuggle all the gold from a hidden treasure.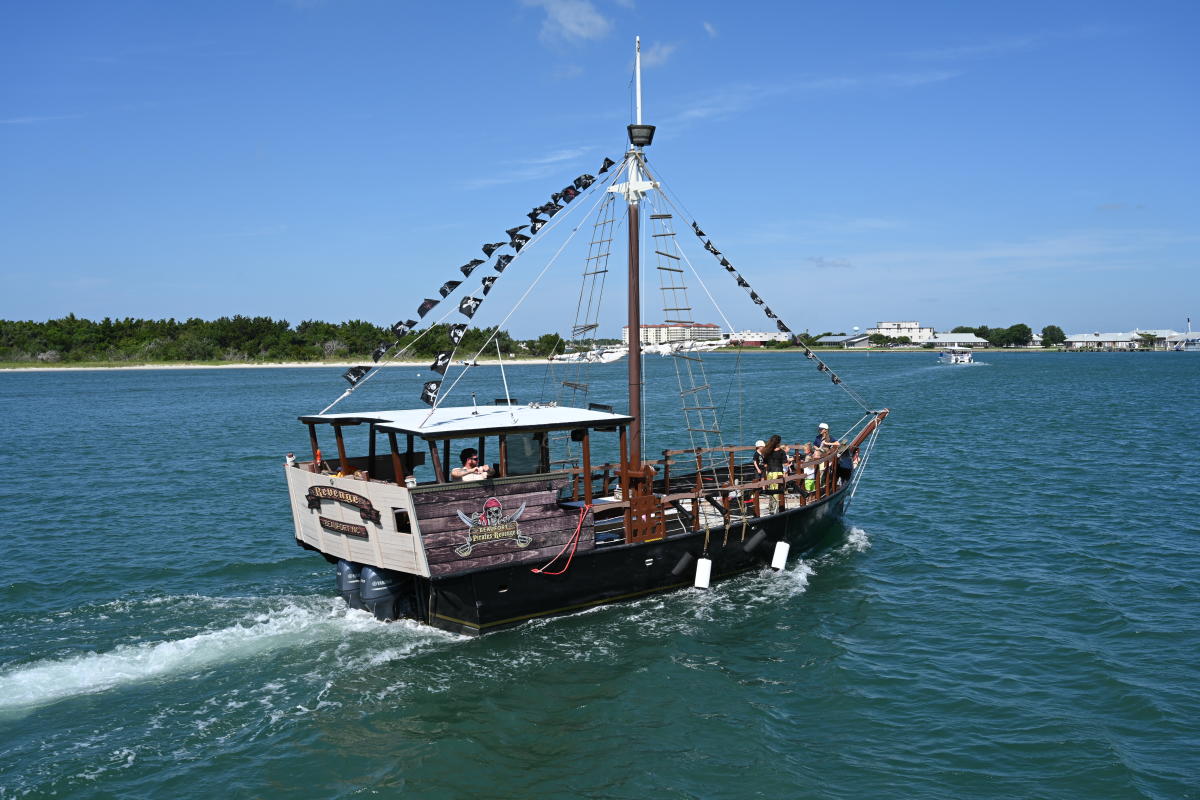 While the kids learn to look and fight like a pirate from Pirate Fettuccine who is both sweet and engaging, Captain Spike successfully makes the adults have a great time too by talking about the local sites and telling jokes that earned many a belly laugh.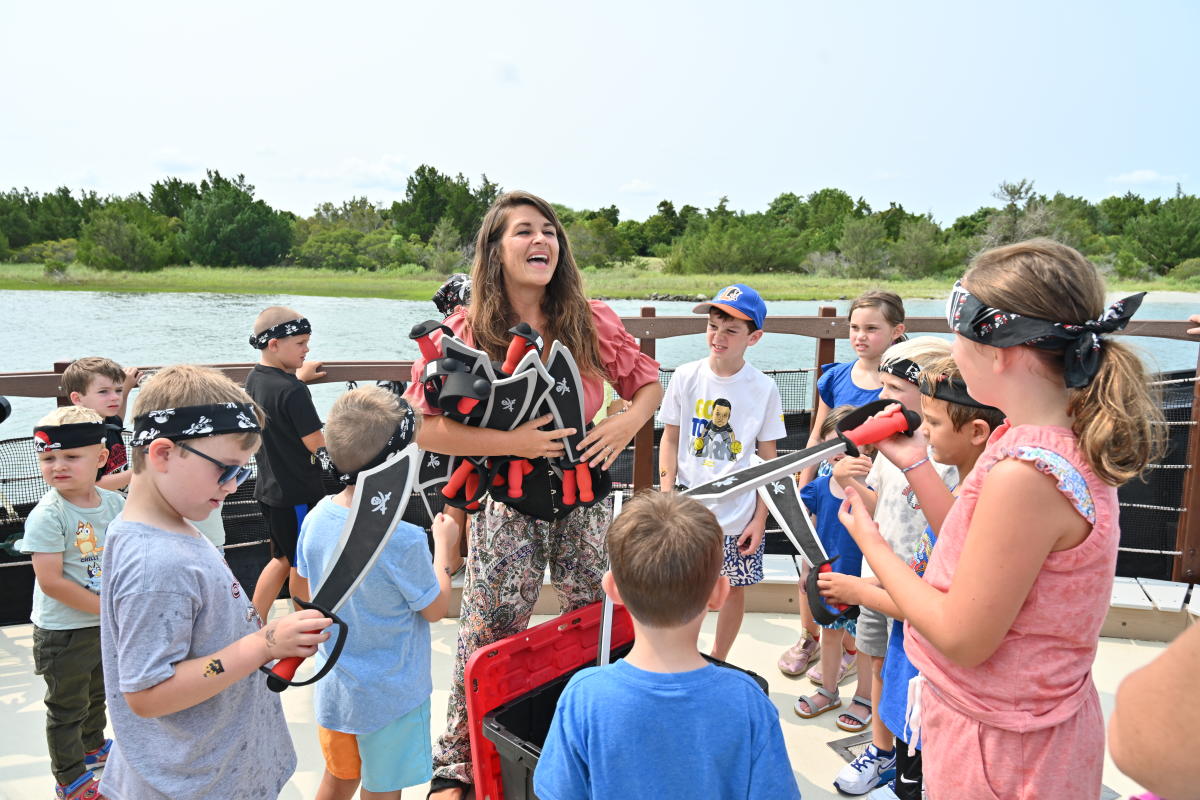 Once the children are trained up and ready, they dive into a water cannon fight of a lifetime to try and win the treasure from Pirate Kegger. Who wins? You'll have to see for yourself…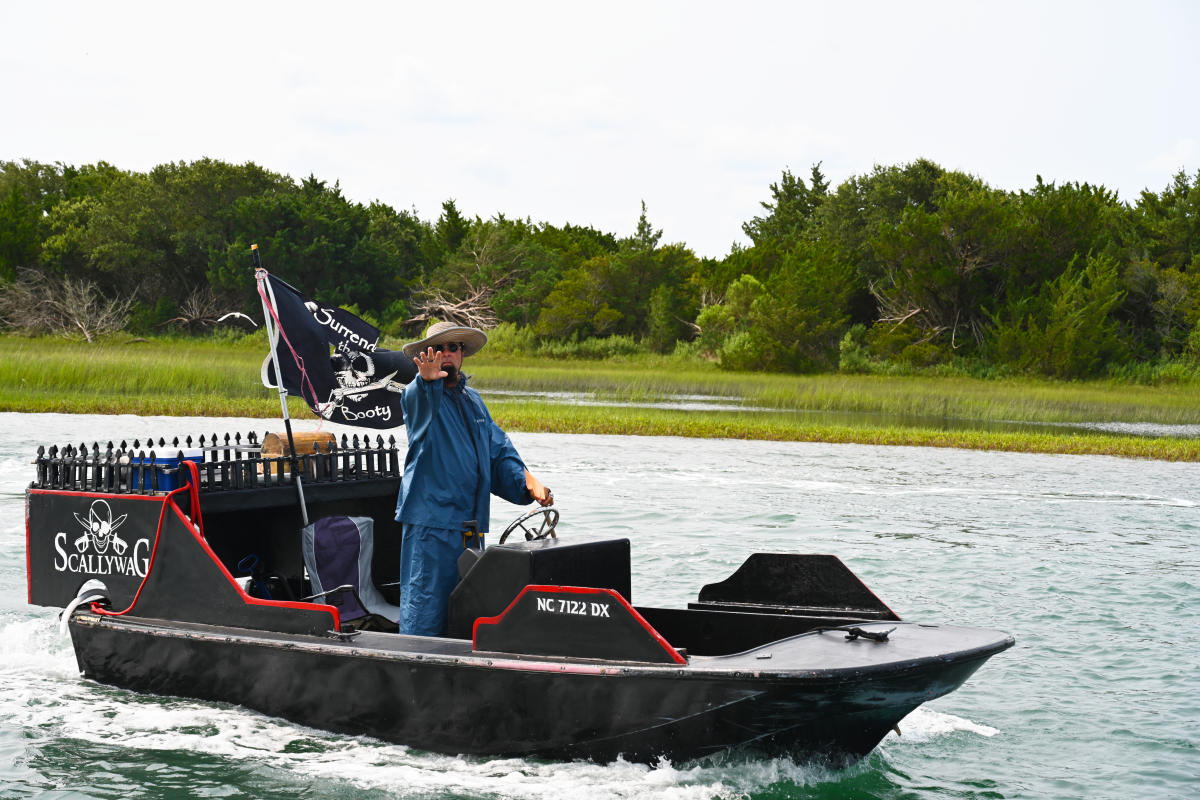 All these boat tours and more can be found here on our website. If you're looking to see the Crystal Coast by boat on our own, here is a list of local rental companies.