A species of fish native to the Caspian Sea, that has been around since the dinosaurs roamed the earth, is close to extinction but can now be found by the thousands right here on the Crystal Coast. The Osetra caviar produced by these Russian Sturgeon is worth its weight in gold.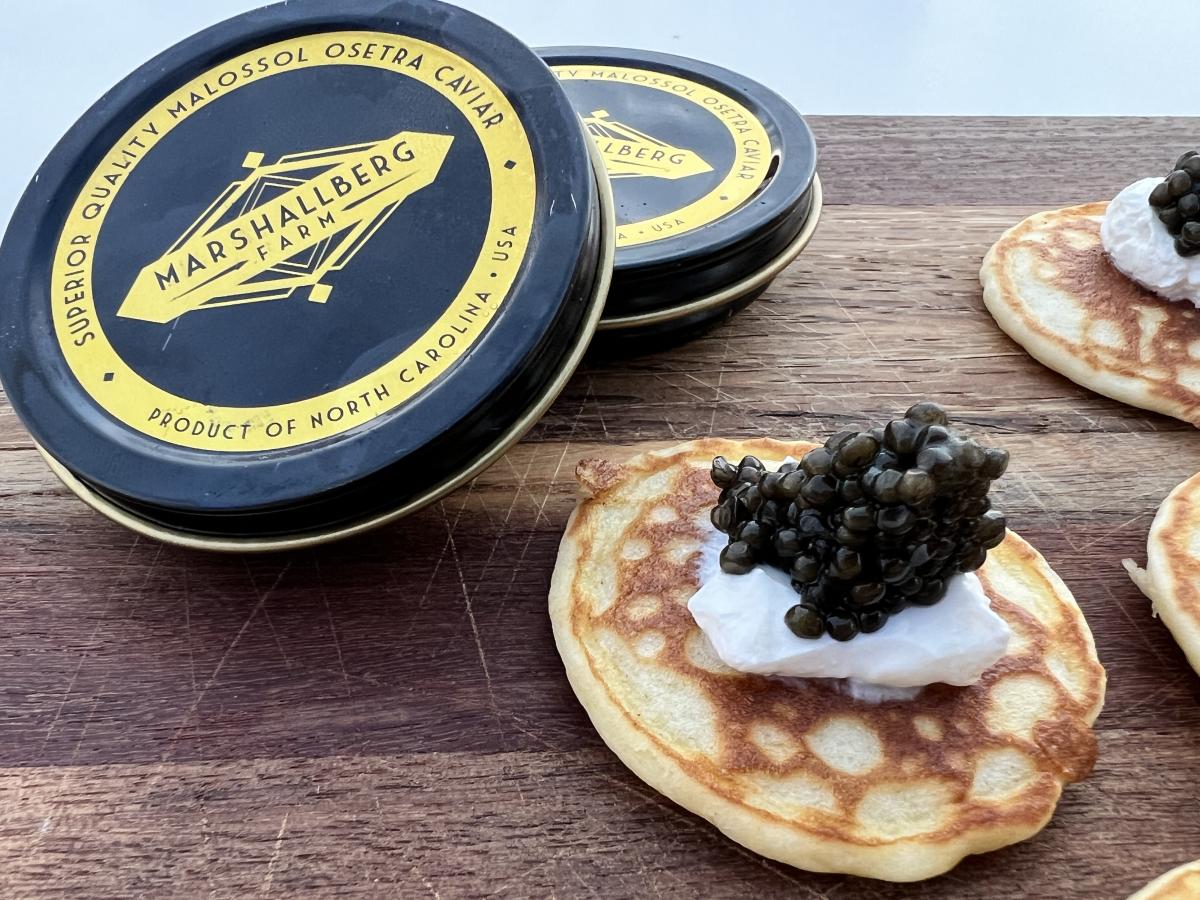 Marshallberg Farm, located in Smyrna, NC along the Crystal Coast is the only Recirculating Aquaculture System (RAS) Osetra Sturgeon farm in the United States. RAS technology means farmers are able to raise the prehistoric fish without being dependent on an outside body of water. This allows them to maintain full control of their water quality, recycle more than 95% of that water by filtering about a million gallons a day, and contain waste instead of releasing it into the environment.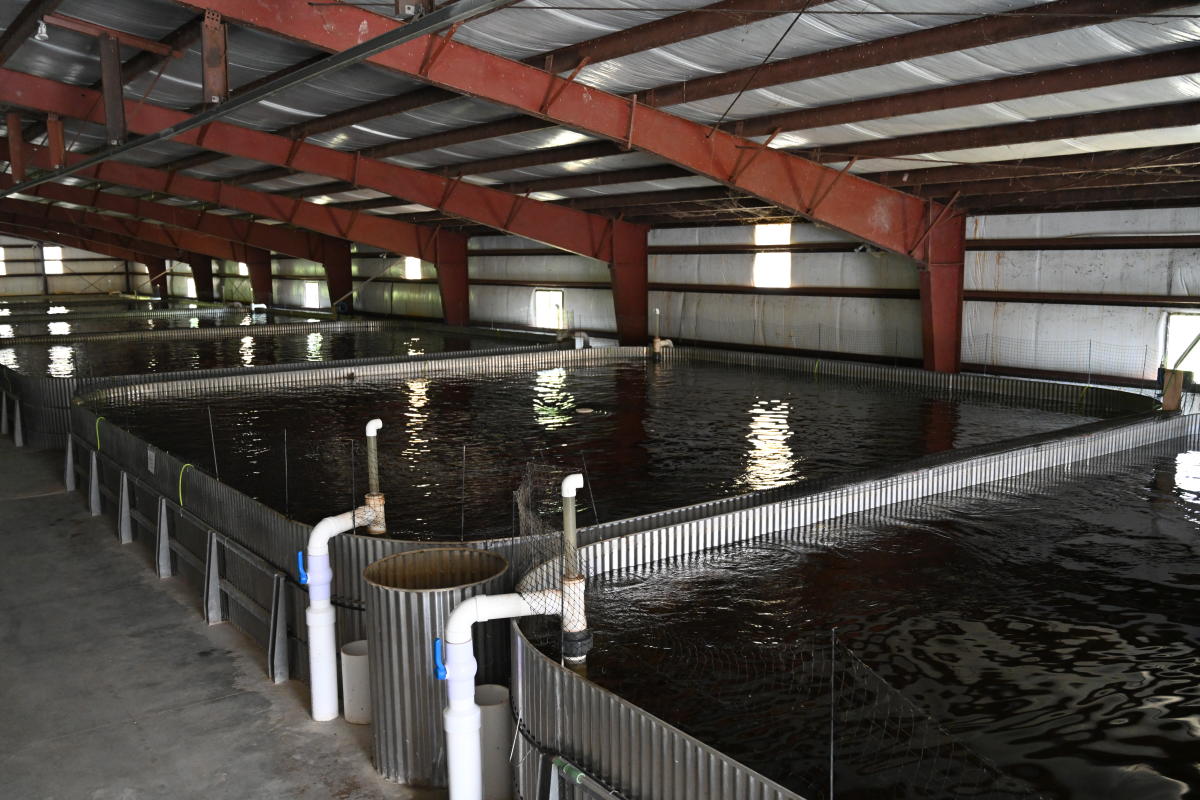 Marshallberg Farm was started in 2011 when owner I.J. Won imported a batch of fertilized eggs from Germany. Those eggs held Russian Osetra sturgeon from the Caspian Sea. Now critically endangered in the wild, farming Russian sturgeon is the only way to harvest their caviar legally. Traditionally, the term caviar refers only to the salt-cured roe of one of the 27 sturgeon species in the world. The nearly 10-year process from egg to harvesting caviar is both a huge investment and a test in patience, but once harvested, classic Osetra caviar from Marshallberg Farm can be purchased for $88 an ounce.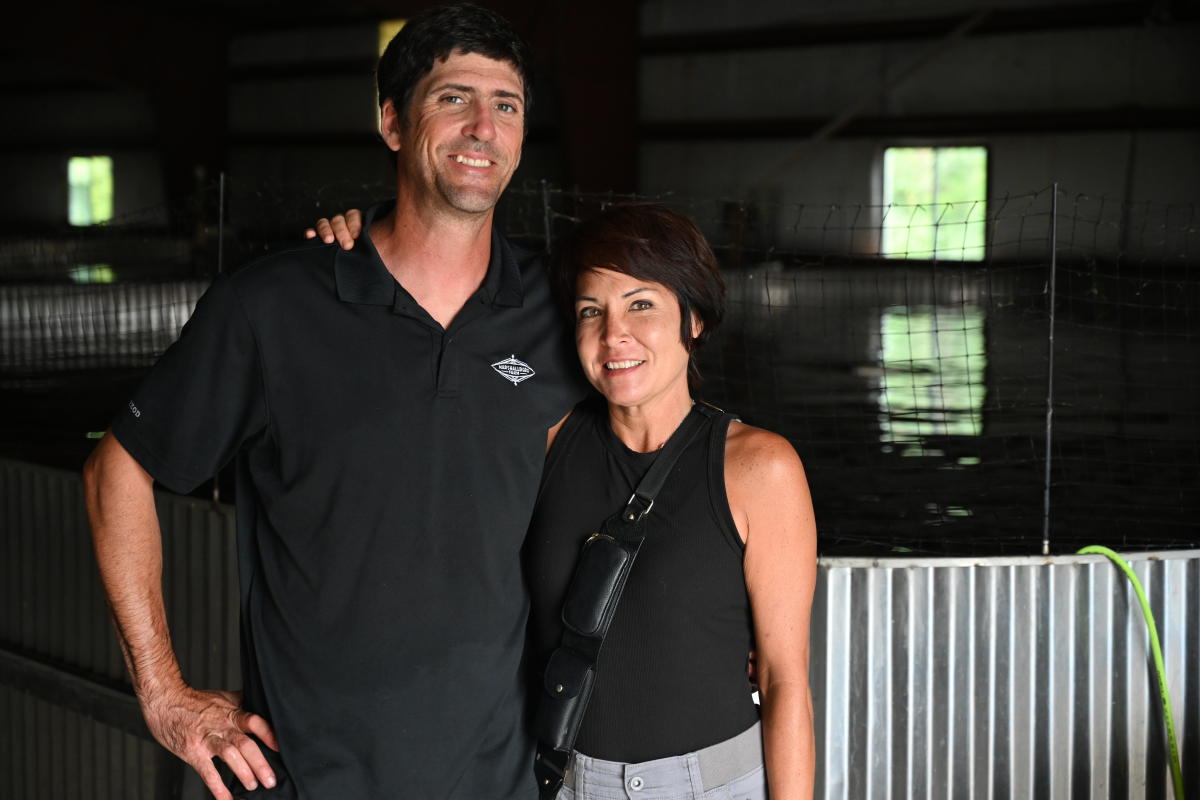 Husband and wife team Brian Reburn and Lianne Won-Reburn run the family business. Marshallberg Farm started out with a mission to be a pioneer in sustainable aquaculture technology in the United States. Lianne says 90% of seafood in the U.S. is imported from other countries, and this farm was one solution to keep seafood local. To run the business successfully, Brian took classes in aquaculture at our Carteret Community College to learn about the process. One of the reasons they moved to the area was the access to a great network of academic, professional, and governmental resources. The Crystal Coast is also home to the UNC Institute of Marine Sciences, Duke Marine Lab, NOAA, Sea Grant and NC State.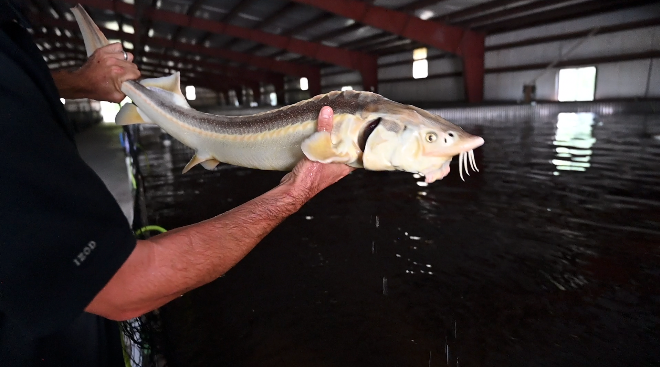 Now 12 years later there are more than 30,000 swimming Russian sturgeon at different stages of life housed in over 60,000 square feet of building space and 42 tanks! Brian says they are bred on site, they spawn on site, and they hatch their eggs on site. During harvest, Brian and Lianne are careful to use as much of the fish as possible. The males are smoked in a salt and brown sugar brine over coastal live oak wood or fileted. The females are kept until their eggs are ready for caviar.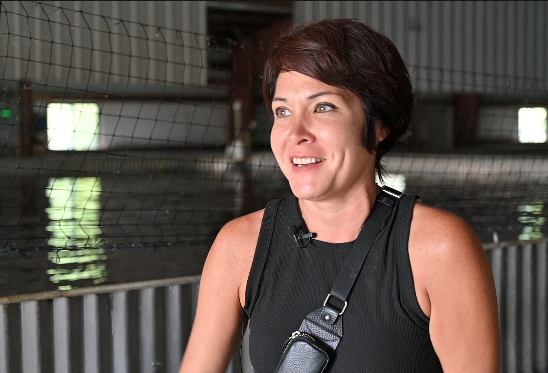 Brian and Lianne like to share their knowledge and experience with others through Marshallberg farm tours and tastings. With the two-hour tour, visitors get an in-depth look at the sturgeon farm, a caviar tasting with bubbly and North Carolina vodka, and a sampling of smoked sturgeon products. Brian leads the farm tour while Lianne introduces people to the sturgeon harvests. And what a treat it is! Learning about the trendy caviar bump was a delicious lesson.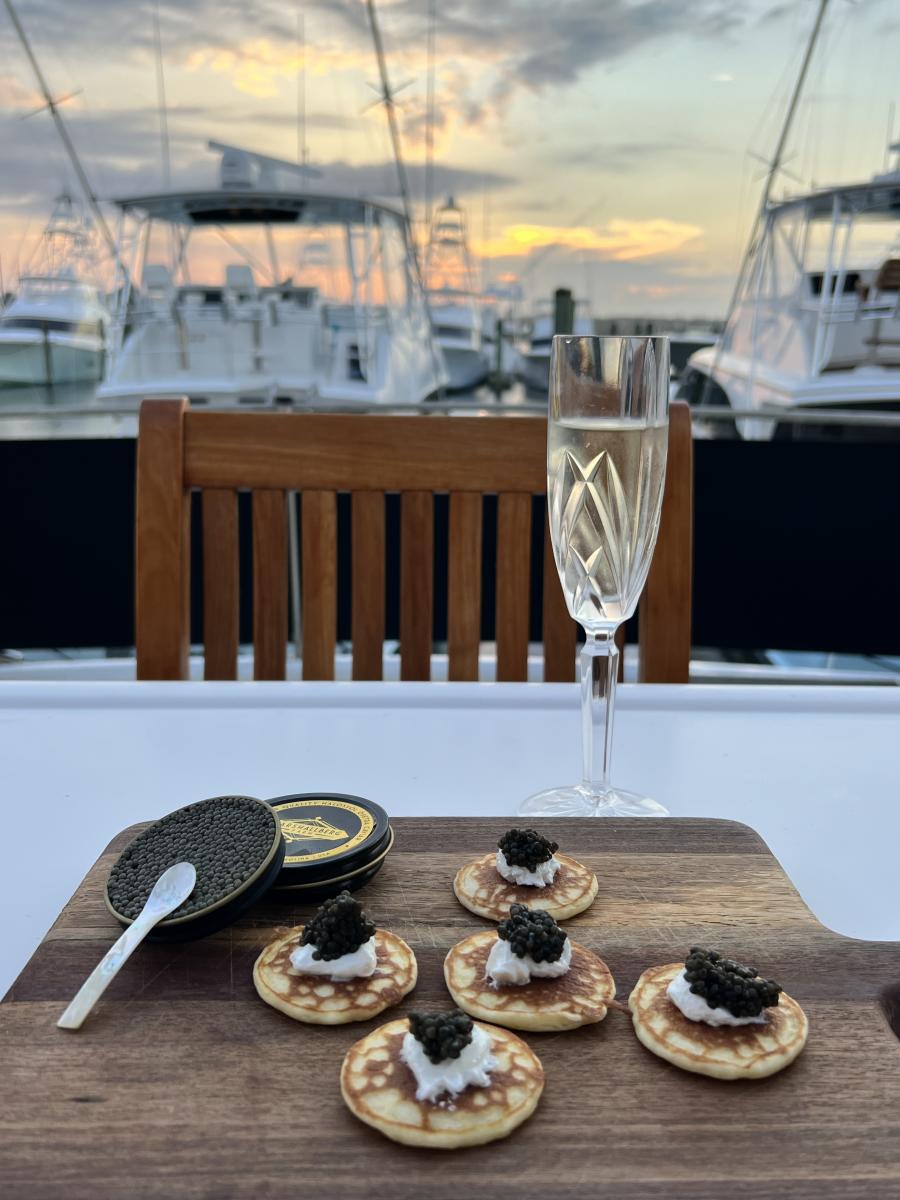 Marshallberg Farm caviar is featured locally in Beaufort at the Beaudega at Black Sheep and the Beaufort Hotel, and in Morehead City at Prime Bistro. They also sell their products during their farm tours and on their website: https://www.marshallbergfarm.com