We had a truly unforgettable Memorial Day weekend on North Carolina's Crystal Coast. From delighting in laidback luxury at the Beaufort Hotel to spotting wild horses on the shore and having delectable culinary experiences on the waterfront, our hearts are warmed at the thought of the incredible time we had here. The Crystal Coast is an upscale area of North Carolina's breathtaking Southern Outer Banks and is made up of many charming small towns. Beaufort is the one we selected for our romantic beachside retreat.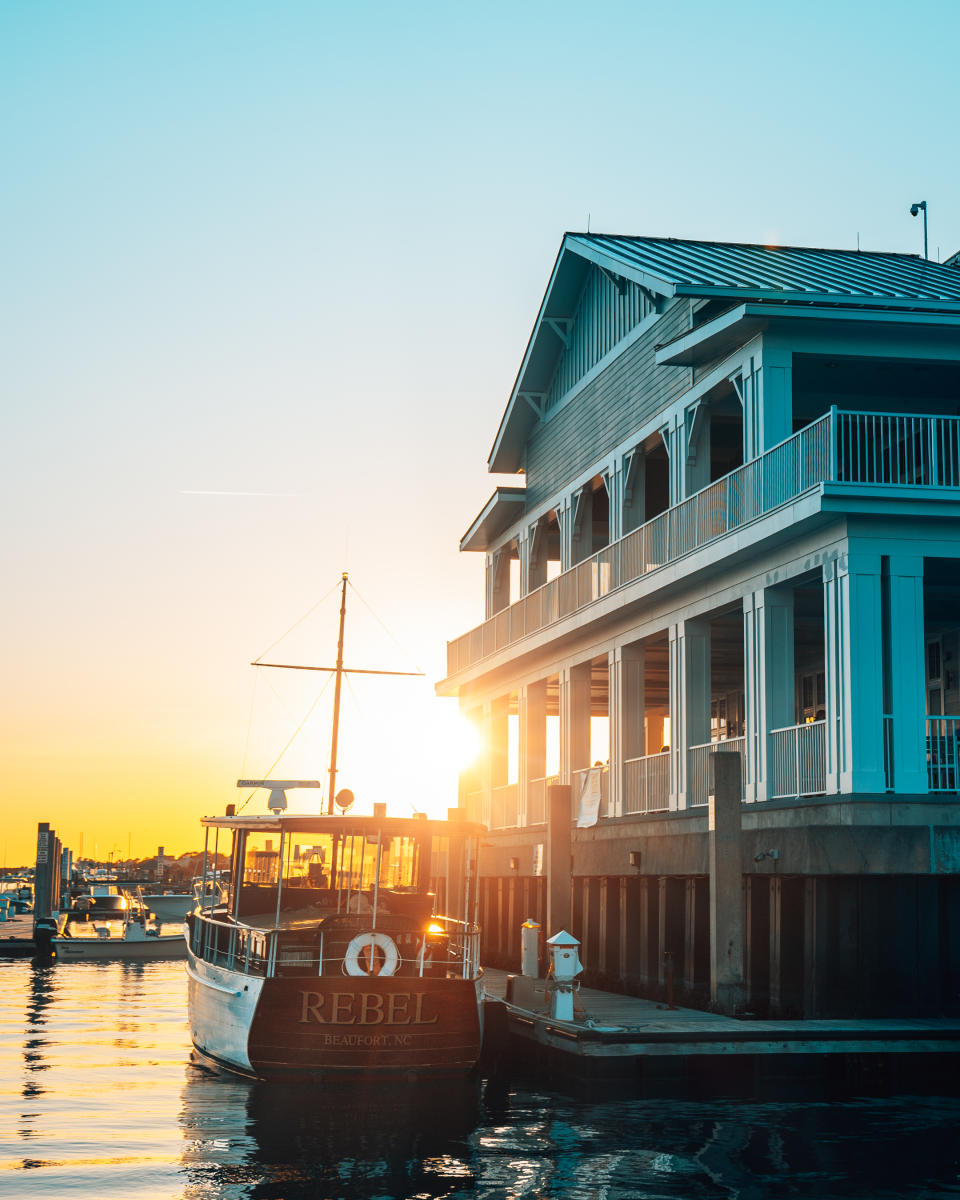 Where to Stay In Beaufort
We had the pleasure of staying at the Beaufort Hotel in Beaufort, NC. This idyllic boutique hotel boasts 133-rooms and is perfectly nestled on the shores of the Southern Outer Banks. The Beaufort Hotel is detailed throughout with fabulous North Carolina coastal décor, luxurious linens, premium bedding, and absolutely lovely views of the Atlantic coastline. This hotel also features a state-of-the-art fitness center, swimming pool and a full-service marina.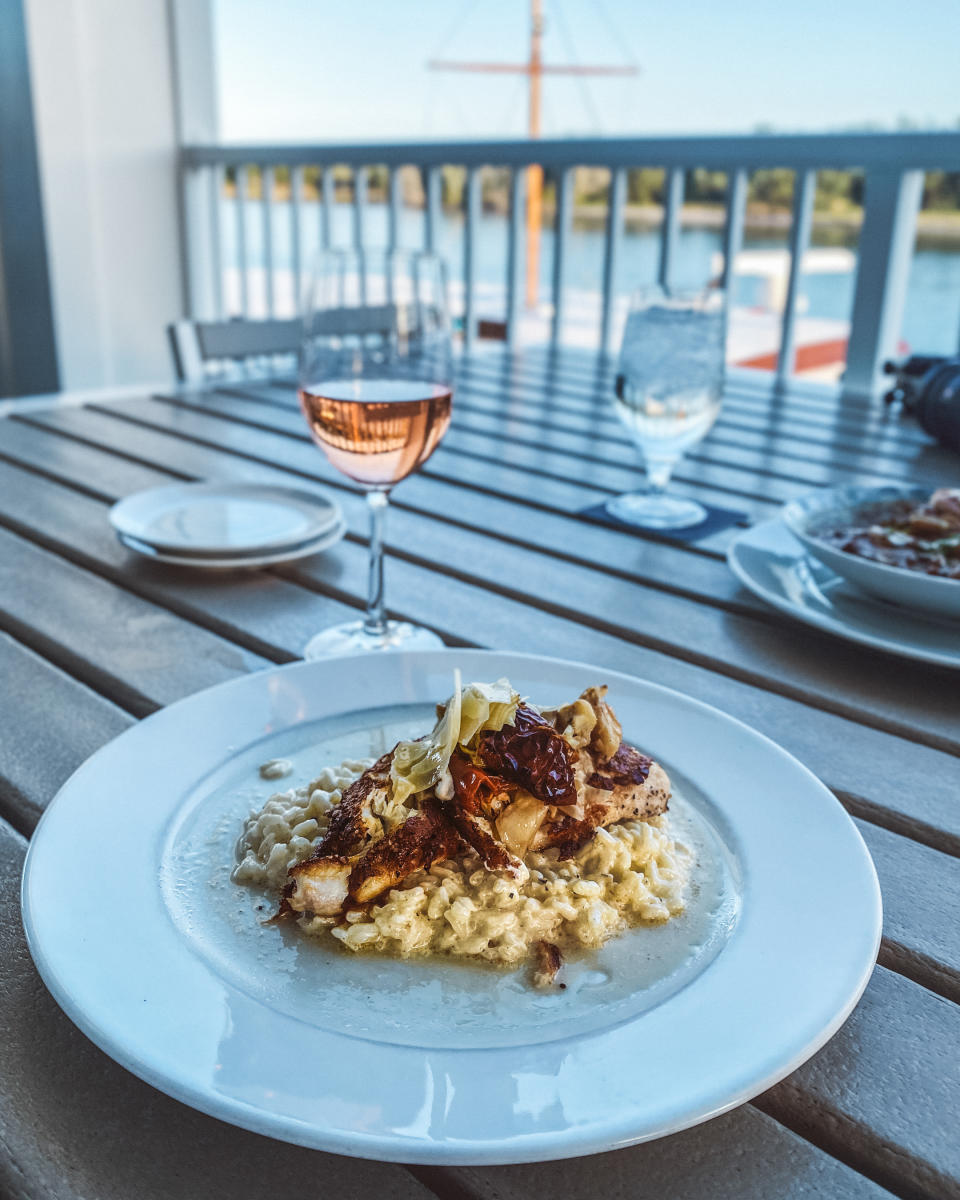 Where to Eat
34° North: We're not going to save the best for last. 34° North is located at the Beaufort Hotel and was hands-down the best meal we had during our stay. Known for the fresh local seafood and locally inspired Eastern North Caroline cuisine, we dined on shrimp and grits and grouper while watching the sunset along the waterfront. This romantic meal led to a very enchanting evening overall.
Moonrakers: Moonrakers is one of Beaufort's newest restaurants. This gorgeous, multi-floor waterfront venue has a divine rooftop deck and serves up incredible coastal cuisine. Here, you can delight in handcrafted cocktails while taking in the sensational waterfront views.
Clawson's 1905 Restaurant & Pub: Located on Front Street in Beaufort, Clawson's Restaurant & Pub provides delicious southern cuisine in a laidback setting. We highly recommend ordering the shrimp & grits (you may be sensing a theme?!) and the ribs–So yummy!
Beaufort Grocery: Located on historic Queen Street in Beaufort, Beaufort Grocery specializes in delicious soups, salads, and deli-type sandwiches, all in a French-bistro-like setting.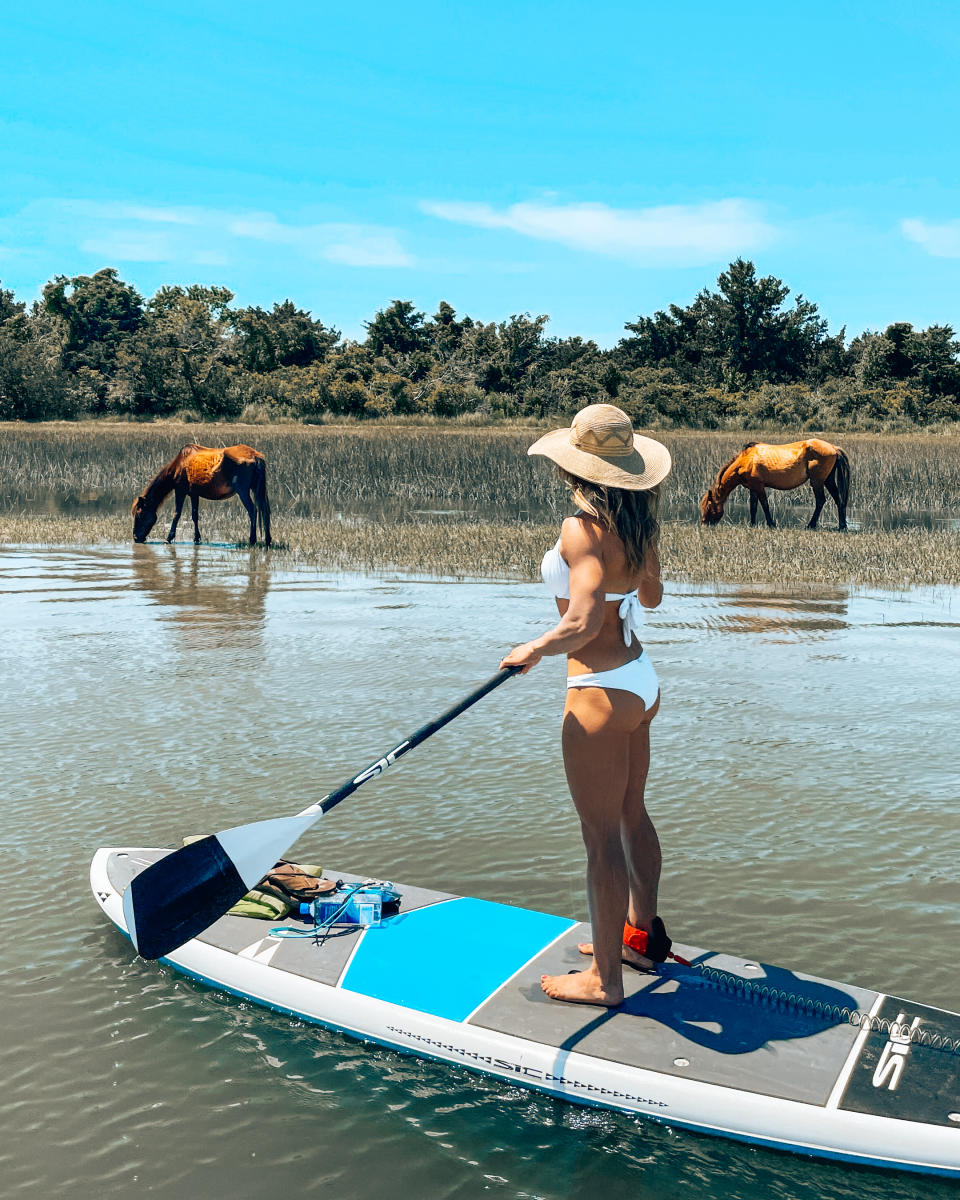 Where to Adventure
Paddle Boarding with Beaufort Paddle​: Beaufort is a blissful coastal community, and one of the best ways to experience it is on the waterways. With Beaufort Paddle, we took a couple of stand-up paddle boards out on the water, where we cruised along the shoreline. We watched wild horses graze along the shore, and the entire experience can only be described as peaceful, blissful, and beautiful.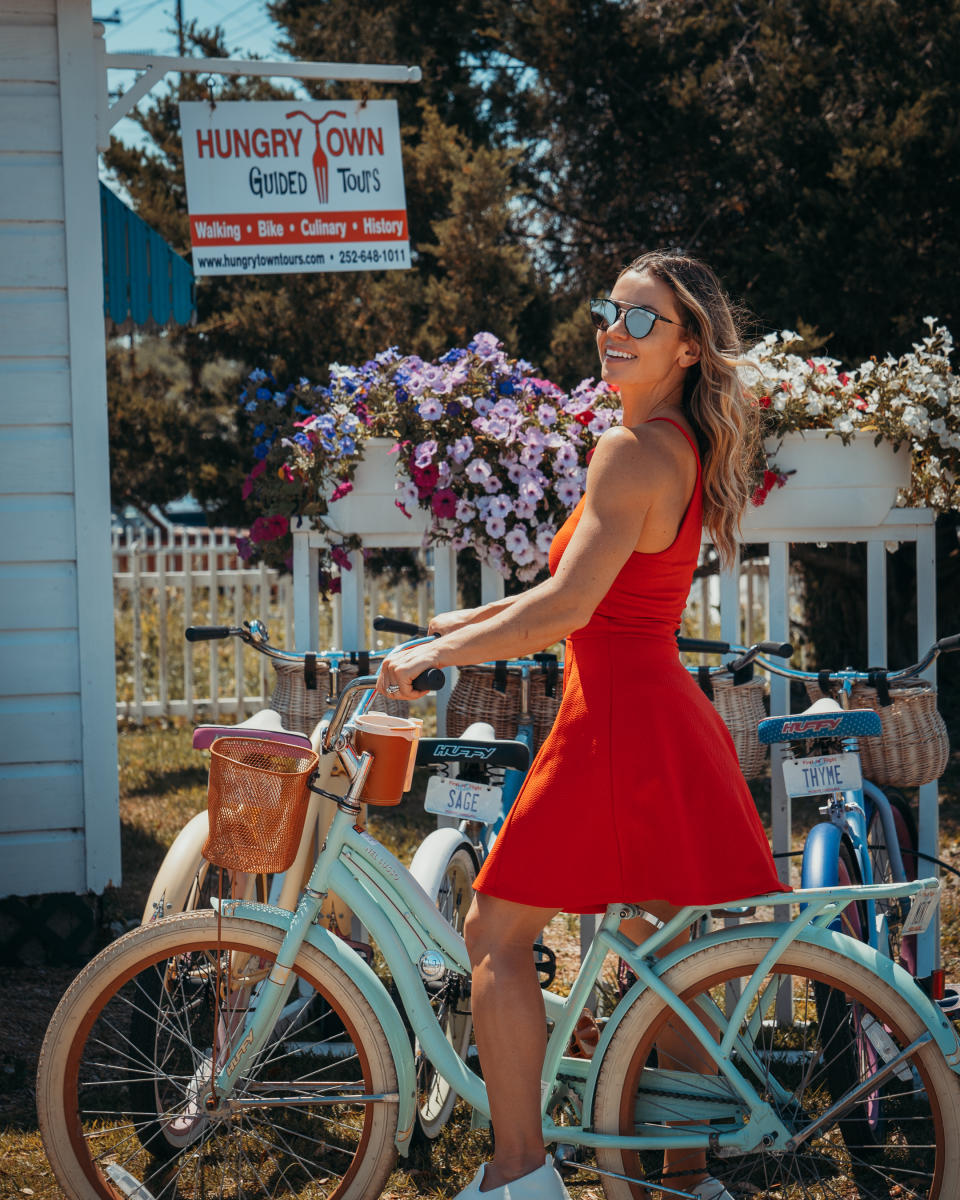 Cape Lookout Tour With AB Watersport: When we were ready to take things up a notch, AB Watersport had us covered with jet ski rentals, boat rentals, kayaking, paddle boarding, customized tours. It won't take long to see why this is rated the #1 water sports adventure in Beaufort!
We hope this article helps you in making your own unforgettable memories in this incredible waterfront town. To see all the other exciting adventures that await you in Beaufort and other exquisite Crystal Coast communities, please visit https://www.crystalcoastnc.org. Until next time!